NBA Player Nikola Vucevic Survived a Tragic Train Crash That Killed 47 People
Over nearly a decade, Nikola Vucevic has become one of the best centers in the NBA. Despite playing for a team largely known for disappointment, his individual numbers have been outstanding. He's currently having one of the best years of his career in the suspended NBA season. All of this nearly didn't happen though, as Vucevic narrowly escaped death in a tragic train crash that killed 47 people. 
Growing up Nikola Vucevic
RELATED: The Tragic Death of Former NBA Star Darryl Dawkins, the Backboard Breaker
NBA fans probably think of Vucevic as the basketball prodigy out of Montenegro. Born in Switzerland and growing up in Belgium, the one-time All-Star learned what it's like to go from place to place early on. When he realized he could use his enormous size for basketball, he focused on the NBA. 
Vucevic was always a well-behaved child. His friend and former mentor, Jeanette Noble, spoke to the Orlando Sentinel about how soft-hearted he was as a kid going to Stoneridge Preparatory School in California. Despite the culture shock and language barrier, Vucevic impressed Noble with everything he did. 
"I do know it's awfully hard for these kids to be so far away from home at such a young age, but he was able to do just fine and achieve academic competence to the point of being prepared for his university life," said Noble (per The Orlando Sentinel). "He had impeccable manners and was very conscientious of others. That awareness level to that degree was something that makes a young person stand out."
Vucevic was learning English, traveling the world, and getting ready for a professional career. Then, at 15 years old, he almost had life ripped away. 
A near-death experience
RELATED: The Tragic Death of NBA Great Dave DeBusschere
In 2006, Vucevic was on a train with his basketball team, reports ESPN. Something felt wrong, and Vucevic and his teammate looked for somebody to explain it. The train was moving fast and out of control. Eventually, the Magic center and his teammate found the train's conductor. He told them to prepare for the worst. Moments later, the train crashed into a ravine.
According to Vucevic, this was how he expected to die. He closed his eyes and prepared for the worst. But when it was all over he was able to open them again. 47 people died in the crash, but Vucevic survived. This marked a turning point in his life. 
"You understand once you're so close to your life being almost done, you value things more," he told ESPN about the ordeal. "You're more appreciative of the opportunity that you've got." The car with Vucevic luckily stopped before it fell into the river below.
"I was so young that I didn't really realize that it can really change the way you look at life," Vucevic told ESPN. "As years went on, and I got more mature, you look back on it — I was so close to the end." This helped drive him to be the best that he could be, and 14 years onward, he is one of the NBA's best big men. 
Vucevic finally makes it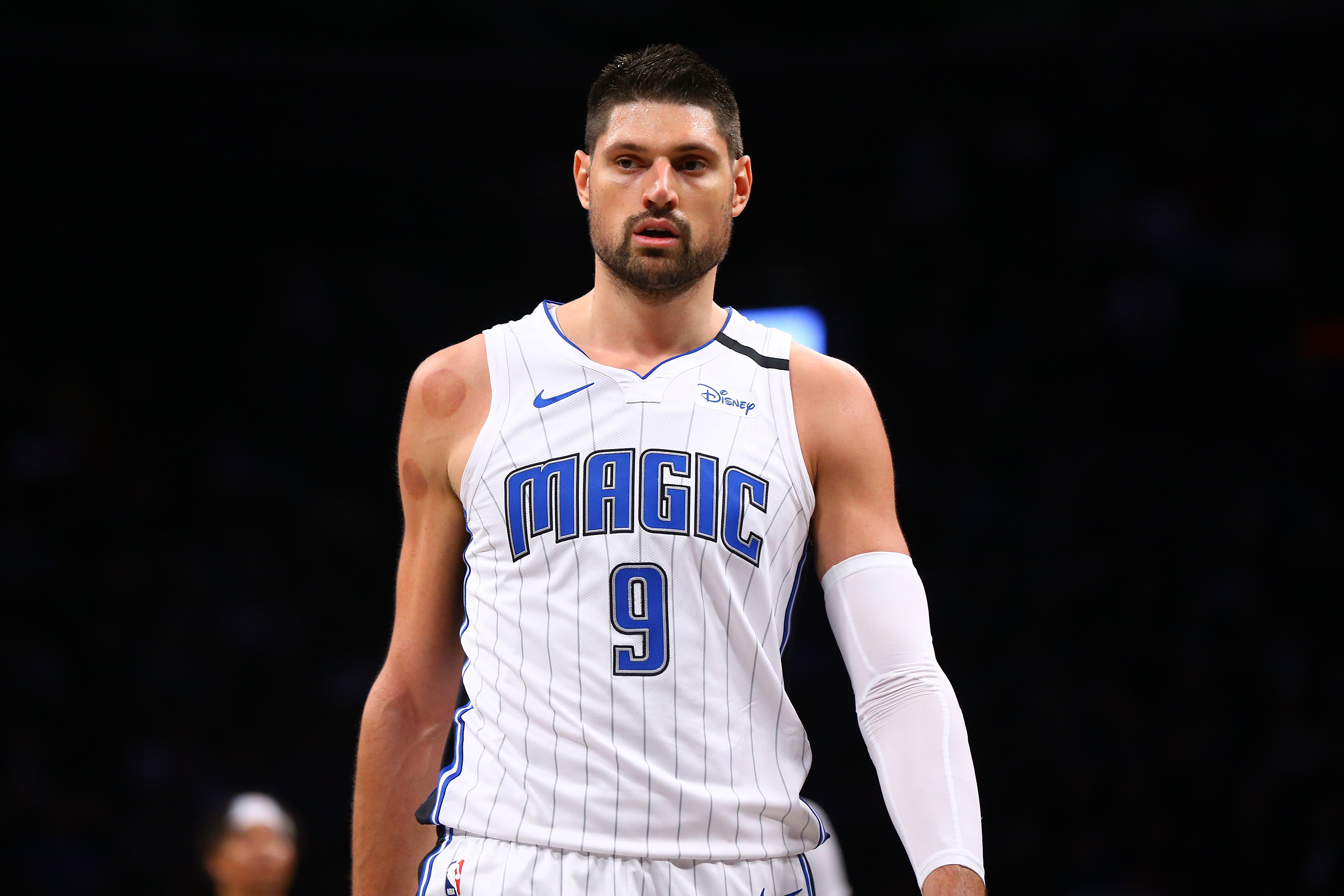 Nine years into his career, Vucevic shows why he belongs in the NBA. After a disappointing rookie season in Philadelphia, he has called Orlando home for eight years. One of the best young prodigies in the league, Vucevic is a walking double-double.
In 2019, he was finally rewarded for his efforts. He not only made his first All-Star game but he played in his first meaningful playoff series since his rookie year at the end of the Sixers' bench. 
Vucevic had a rocky path to the NBA filled with tragedy off the court. Now an adult, he can take all the negativity and use it to make himself better. That tragic train crash may have changed his life forever. Luckily he squeezed some good out of it.