NBA: 3 Players Who Will Benefit From New Teammates
We've seen a lot of big-name players change teams in the NBA this year, with Kevin Durant, Dwight Howard, Dwyane Wade, Al Horford, Pau Gasol, Derrick Rose, and Rajon Rondo all moving from their old teams to new organizations. Star players signing massive free-agent deals will always be buzz-worthy. The extent to which these players impact their new teams creates a lot of interesting talking points involving new teammates.
Will Wade, Rondo, and Jimmy Butler be able to share one basketball? Will replacing the retiring Tim Duncan with Gasol destroy the Spurs' pick-and-roll defense? Who takes the final shot for Golden State in a close game? Instead of focusing on those topics, let's look at those players' new teammates. Who will be the biggest beneficiaries of playing with the biggest names in the NBA? Here are three compelling names who will greatly profit from their new teammates.
1. Doug McDermott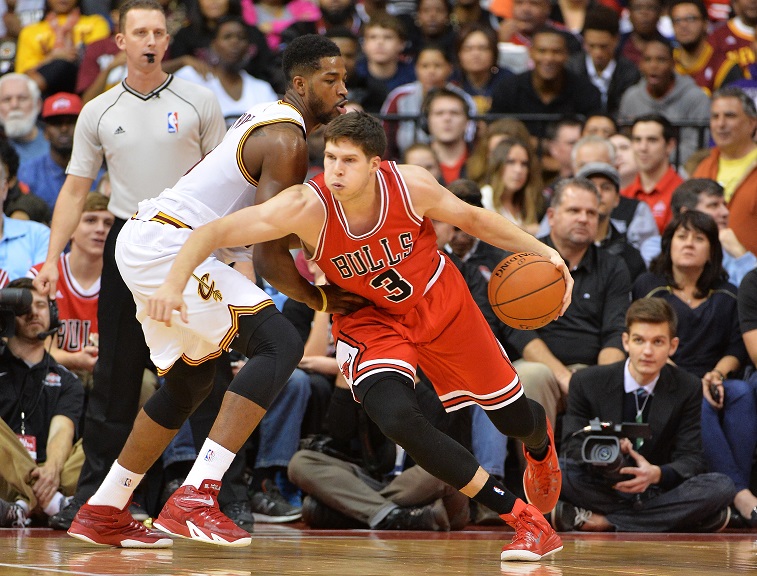 Rose, the Bulls' former point guard and leader, is not a good three-point shooter. In fact, he likely never will be. Rondo isn't a good or high-volume outside shooter — although he made a career-best 62 three-pointers in 2015–16 — and neither is Wade. But in the last two seasons, Rose took 421 threes while Rondo and Wade combined to shoot just 402. Whether the balls went in the basket or not isn't really the point, but rather we believe that in today's three-happy NBA, the Bulls need other players to step up and knock down open shots.
Enter third-year guard Doug McDermott. The 24-year-old dramatically improved in his second year, raising his shooting percentages across the board as well as his elevating point-per-game average from three to 9.4. McDermott knocked down 110 three-pointers in 23 minutes per game last season. With his new teammates — factoring in the exit of Mike Dunleavy Jr. — McDermott could see a lot of time as Chicago intends to stretch the floor and open up lanes for their big three.
2. Isaiah Thomas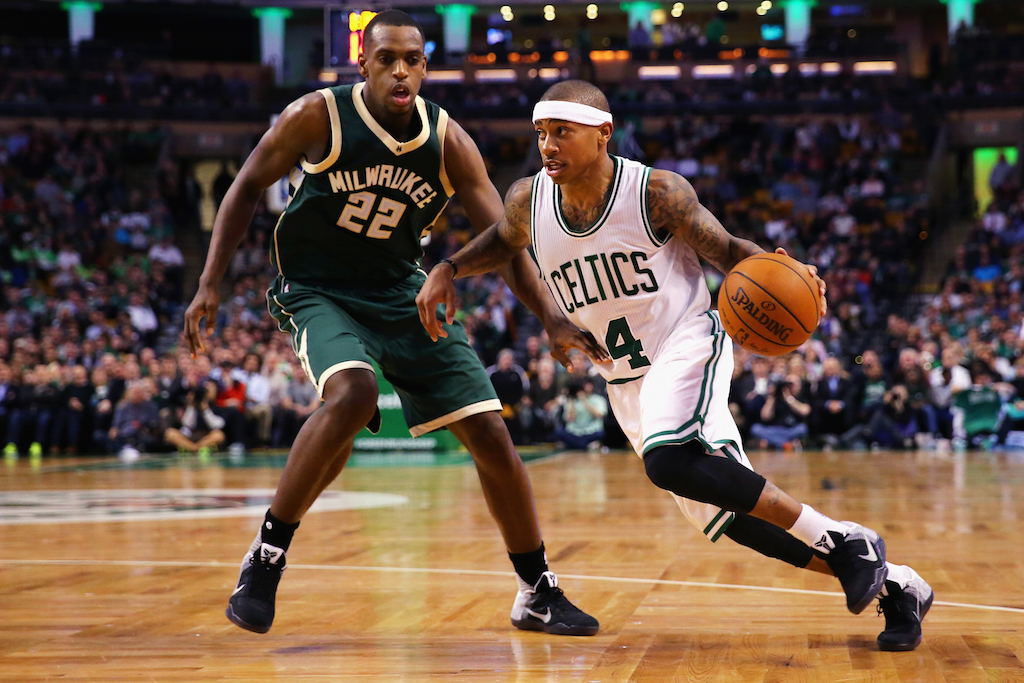 Isaiah Thomas had the best year of his career with the Boston Celtics in 2015–16, but there is still room for improvement in his game. The Celtics lacked a quality, skilled big man who can score consistently in the post and with the face-up jumper. Now, with Horford in the mix, this will all change. When shooting from between three and 10 feet from the basket last year, Thomas hit on just 28.9% — despite shooting 46.2% on all two-point shots. When he was with the Sacramento Kings and playing with DeMarcus Cousins, Thomas hit on 40% between three and 10 feet from the basket.
With Horford around to draw double-teams and generally attract defenders, there will be more open shots as Thomas drives into the lane. This could mean more scoring and higher shooting percentages, which will create a big pay day for Thomas when he finally hits free agency and is able to cash in on his talent and the results.
3. Paul Millsap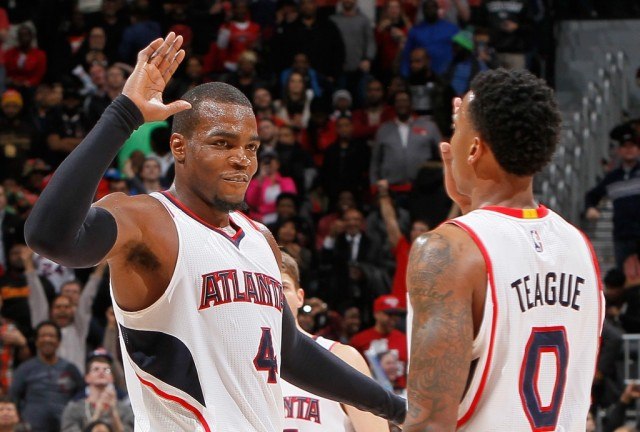 Since signing Howard, the Hawks are optimistic that he might fit better with his new teammates than Horford. Last season, Paul Millsap took the vast majority of his shots close to the basket as he was paired with Horford. While Millsap is strong in that territory, he's also a quality face-up shooter. Last season, he hit on 46.4% of shots between 10 and 16 feet from the basket, despite those shots only making up 13.1% of his field-goal attempts.
Howard saw his scoring considerably drop to 13.7 points per game last season, which is the lowest output he's had since his rookie season in 2004–05. However, he's undeniably a post-player on offense first and foremost — one who still shoots at high efficiency around the basket and requires that defenders stay honest.
This all equals good things for Millsap, who will get more opportunities to shoot at mid-range, which draws defenders away from the basket and leaves lanes to drive or dish to a teammate who's cutting to the rim. While Millsap's shooting percentages could suffer a bit if he's not getting as many of his shots near the basket, having him as a serious threat on the wing and at the three-point line — still with the ability to back a defender down into the post — should open up the floor for the Hawks.
Follow Ryan on Twitter @RyanDavisBP
Statistics courtesy of ESPN.com and Basketball-Reference.com.