5 NBA Players Who Completely Changed Their Game
The NBA game isn't easy. Sometimes players face a harsh reality when they get into the league: Their game doesn't translate. Maybe a player needs the ball in his hands too much in order to be successful. Maybe his body type isn't conducive for his own style of play. Whatever the case may be, there are plenty of NBA players who just couldn't adapt and make it in the NBA. However, some players find a way to evolve. These five NBA players changed their game to experience continued success with their teams.
1. Chris Bosh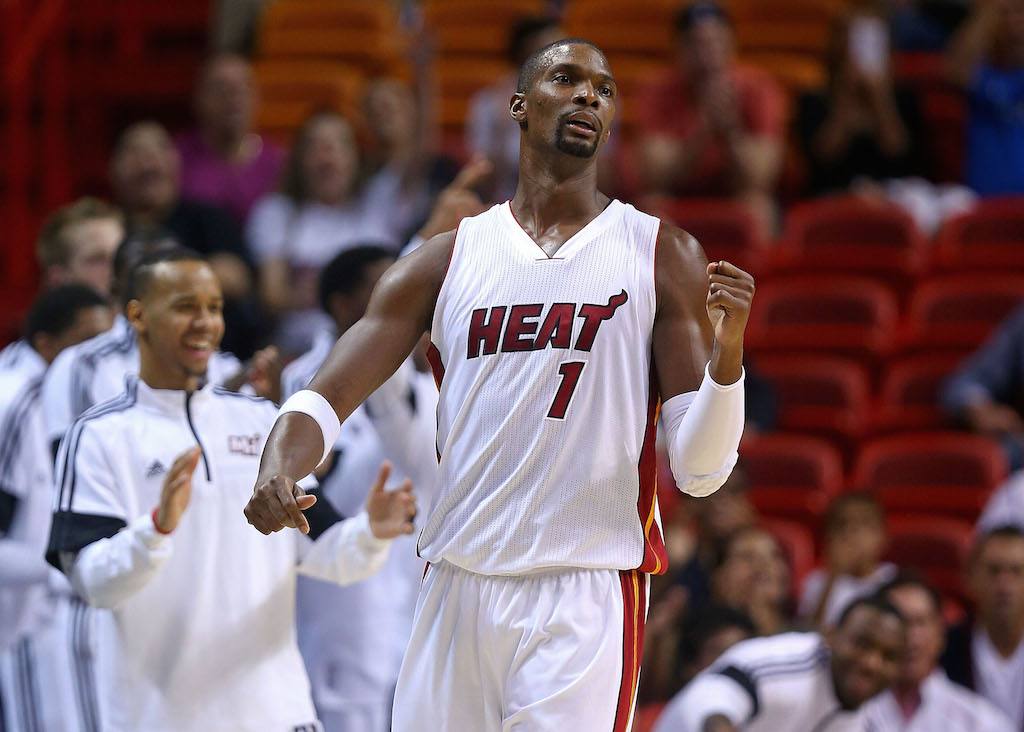 Chris Bosh is a great example of a player that adjusted his own game. Most people remember him as the third member of the Miami Heat "Big Three," but in reality Bosh was a superstar in his own right before he joined forces with LeBron James and Dwyane Wade. The Toronto Raptors drafted a 19-year-old Bosh in 2003. Within a few short years, he developed into the main leader of the franchise.
With Toronto, from the age of 21 to 25, Bosh averaged 22.8 points, 9.9 rebounds, and 1.1 blocks per game as a back-to-the-basket power forward. His best season came in 2009–10 (his last with the franchise), when he averaged 24 points and 10.8 rebounds. Bosh signed with the Heat that offseason, and his numbers dipped to 17.4 points and 7.4 rebounds during his four seasons with James. He became a much better face-up shooter — even knocking down three-pointers — and helped the Heat win two championships. Currently, Bosh's future is uncertain at best.
2. Ron Harper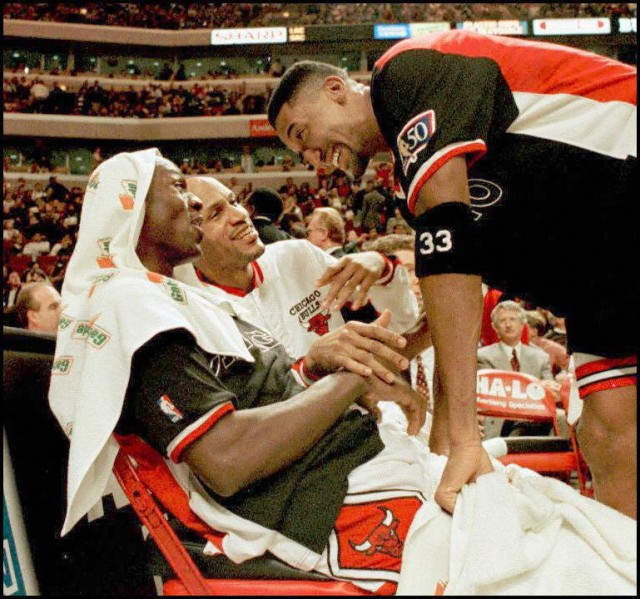 Ron Harper was an integral part of five championships teams; three with the Chicago Bulls and two with the Los Angeles Lakers. This is the legacy he left behind, but he was much more than that before he served as a role player on some of the greatest teams that ever stepped foot on court. Harper was drafted by the Cleveland Cavaliers back in 1986, and he immediately filled a big role on the team.
In those days, Harper was a shooting guard who specialized in slashing to the basket. He came in with center Brad Daugherty. Along with Mark Price, they built up one of the best teams in the Eastern Conference. Eventually, the Cavaliers dealt Harper to the Los Angeles Clippers, where he starred on some pretty bad teams. He averaged 19.3 points in his first eight years in the league. Then he signed with the Chicago Bulls, where his scoring dropped to 7.9 points as he played defense and facilitated the offense alongside Michael Jordan and Scottie Pippen.
3. Steve Nash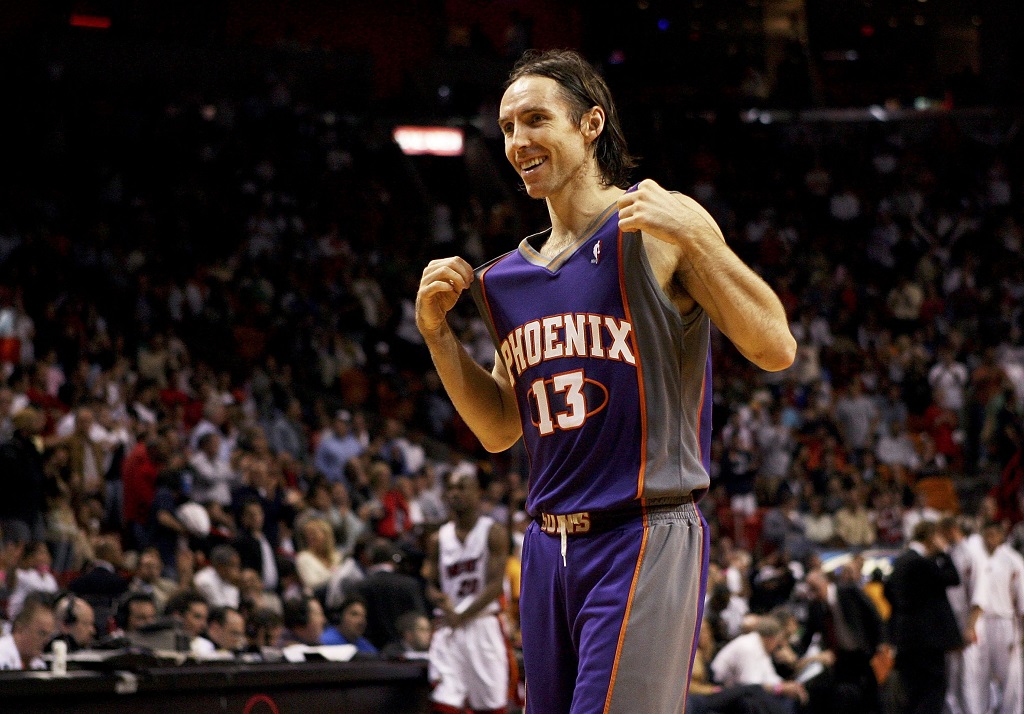 Steve Nash entered the league as a point guard with the Phoenix Suns, playing behind Kevin Johnson and Jason Kidd. After two seasons, the Suns dealt him to the Dallas Mavericks, where he could finally take up a starting role and show what he can do. Alongside fellow stars Michael Finley and Dirk Nowitzki, Nash's role in the offense consisted up bringing the ball up the court, initiating the offense, and playing catch-and-shoot. He averaged 14.6 points and 7.2 assists in his six seasons in Dallas.
Then, in 2004, Nash hit free agency and returned to Phoenix. Teaming up with run-and-gun coach Mike D'Antoni, Nash developed into a superstar and an MVP. Now pushing the ball up the court quickly and operating in order to get as many shots up as possible, Nash saw his averages jump to 16.7 points and 11 assists per game.
4. Jamal Mashburn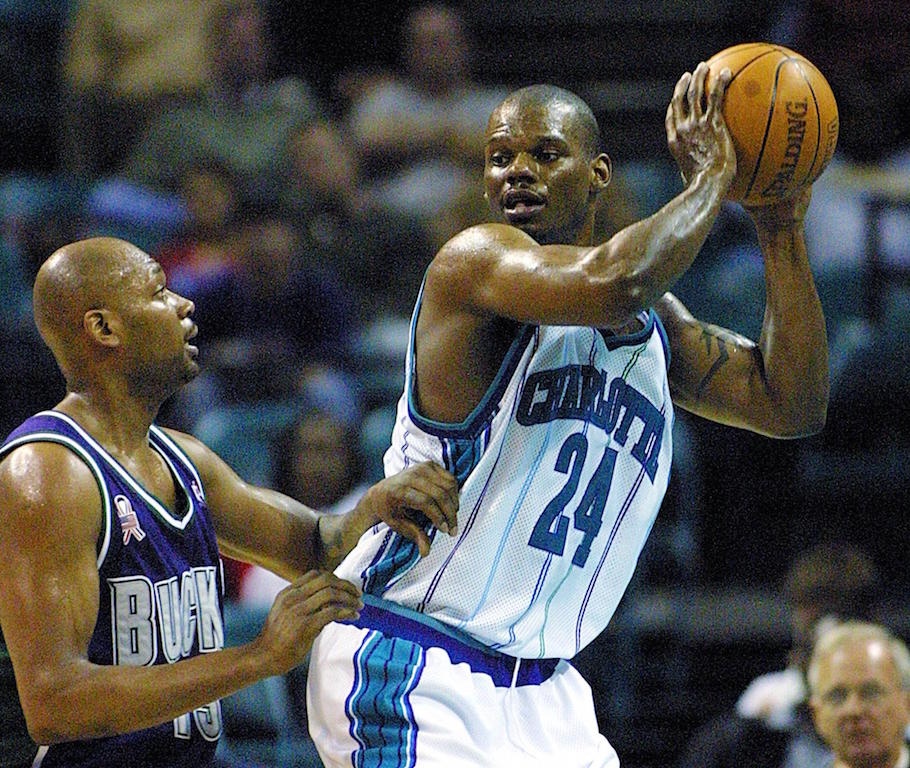 Jamal Mashburn, nicknamed "Monster Mash," was one of the bright, young NBA players when he played for with the Dallas Mavericks. In the middle of his fourth NBA season, however, the Mavs dealt him to the Miami Heat in exchange for forward Kurt Thomas. With the Heat, Mashburn adapted his game; he was no longer a high-volume scorer but instead he deferred to the existing stars on the Heat. As a team, they attempted to challenge the Bulls in the Eastern Conference.
In parts of four seasons with the Heat, Mashburn averaged 15.8 points and serve as the third option behind Alonzo Mourning and Tim Hardaway. The Heat never made it to the NBA finals, but they had one of the best teams in the Eastern Conference throughout those years. Miami eventually dealt Mashburn to the Charlotte Hornets in 2000, and he immediately became a strong lead scorer again. A few years later, Mashburn's career ended abruptly due to injuries, but he averaged 21 points per game in his final four seasons with the Hornets.
5. Rasheed Wallace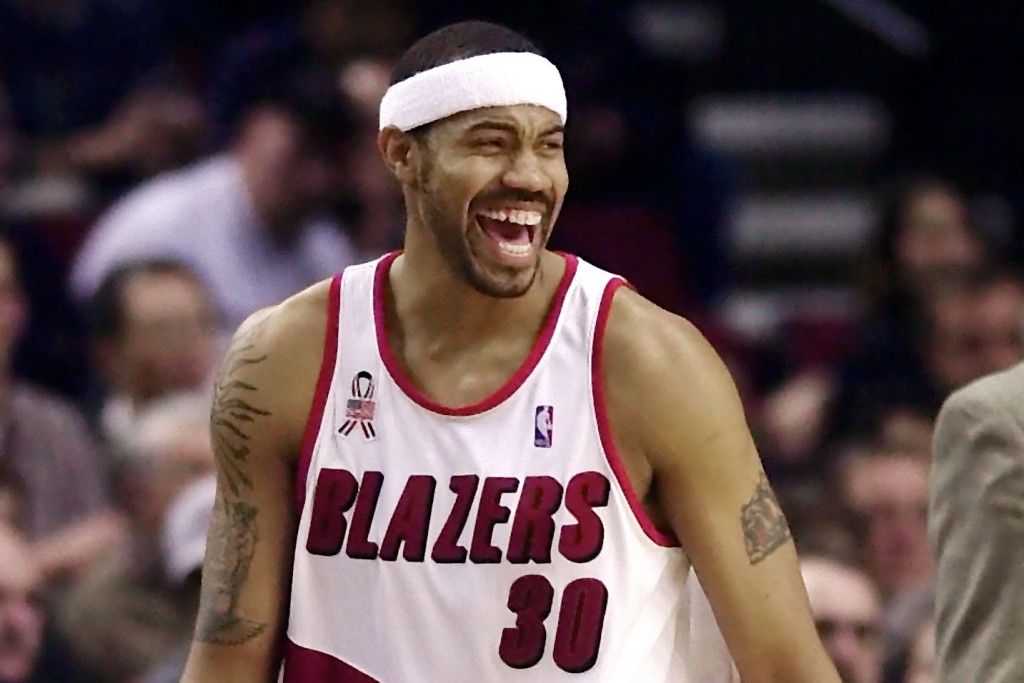 The then-Washington Bullets drafted Rasheed Wallace No. 4 overall back in 1995. After just one season with the team, the team dealt him to the Portland Trail Blazers in exchange for point guard Rod Strickland. From there, Wallace developed into one of the best young big men in the game. Although not much of a rebounder, Wallace proved a passable back-to-the-basket and face-up scorer in his first four seasons in Portland, averaging 14.9 points per game.
But Wallace wasn't done improving on his game, even after five seasons in the NBA. During his first four full years in Portland, Wallace hit on just 38 of 153 three-point attempts, good for a 24.8% rate. However, he vastly expanded his range, quickly becoming a deadly threat from outside the arch. Over the next nine seasons, Wallace hit 917 threes and shot it at 34.8%. He is a solid example of a player who made adjustments to his game, and saw success because of it. He played a major role in winning a championship with the Detroit Pistons in 2003–04.
Statistics courtesy of ESPN and Basketball-Reference.