5 NBA Players Who Earned the Most Endorsement Money in 2016
For the world's top pro athletes, excellence on the field of battle helps them become the highest-paid figures in their respective arenas. However, when it comes to those dominating on the hardwood of the National Basketball Association, the money doesn't just come from an individual's ability to put the ball in the basket; it comes from the star power that enables these players to sell a product off the court. According to those fine folks at Forbes, the 10 players in the NBA who make the most money from their off-the-court ventures will make an estimated $189 million combined.
Clearly Peter Laatz, an executive at research firm Repucom, was right when he said: "The NBA is very good at producing endorsable icons that transcend what happens on the court." Of course, as you probably suspect, some players pull in more endorsement money than others. Which is why Forbes decided to create a list of "The NBA's Endorsement All-Stars 2016." With that in mind, here's a look at the five NBA players who are making the most money from endorsements this season.
5. Derrick Rose
Off-court earnings: $14 million
There was a time when Derrick Rose was among the most exciting young players in the NBA. The Chicago Bulls point guard electrified fans with his incredible burst, nabbed an MVP award, and looked like the future face of the league. Injuries have derailed that dream since then. However, thanks to sponsorship deals with big brands like Adidas, Powerade, and Giordano's, Rose is pulling in $14 million in endorsement money this season, making him No. 5 on Forbes' NBA endorsement All-Star list. Not bad for a guy who only averaged 16.4 points, 3.4 rebounds, and 4.7 assists per game in 2015-16.
4. James Harden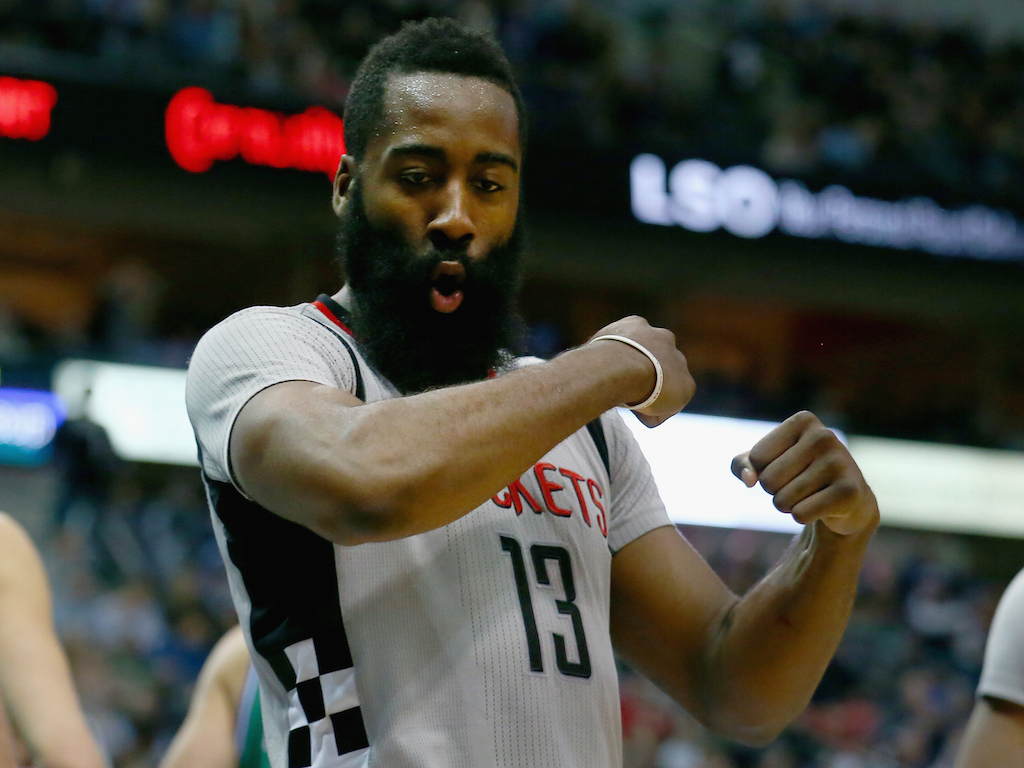 Off-court earnings: $17 million
While some believe that the Houston Rockets could've improved their team by trading away James Harden, the same cannot be said from an endorsement standpoint. Simply put: The Beard plays. Because of deals with big-time companies like Adidas, BBVA, Beats By Dre, Foot Locker, KT Tape, and NBA 2K, Harden made $17 million in endorsement money last season. With a portfolio like this, we not surprised that the Rockets superstar is doing some "trolling" of his own.
3. Kobe Bryant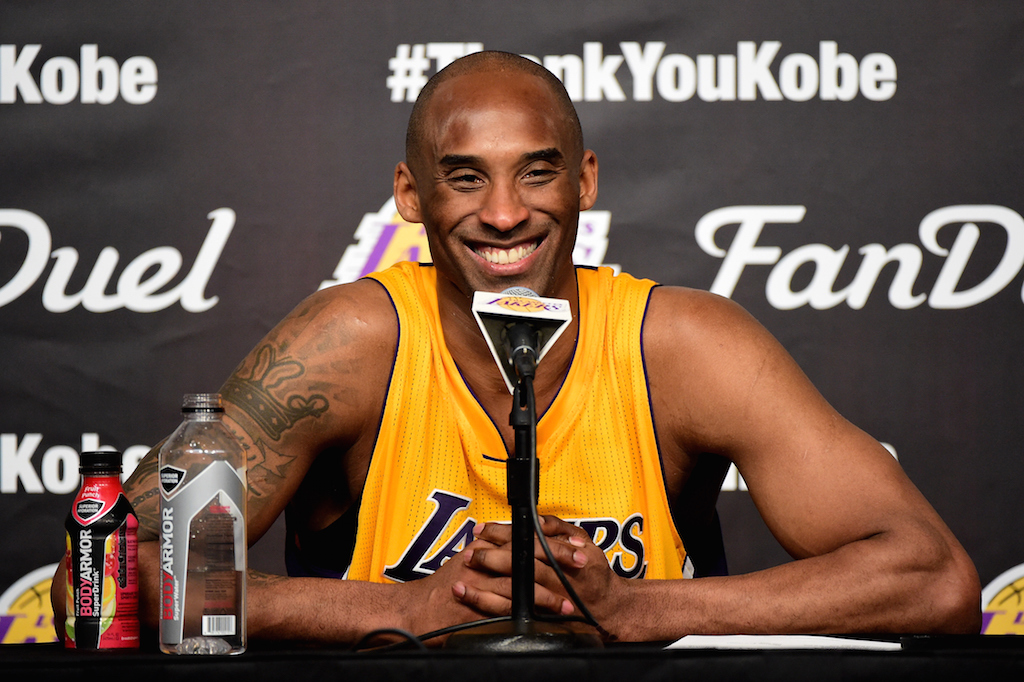 Off-court earnings: $25 million
Watching Kobe Bryant's farewell tour last season only further reinforced what has become impossible to deny: The Black Mamba is one of the greatest players to ever step onto a basketball court. Which is why major companies — such as Nike, Hublot, Alibaba, and Panini — continue to associate themselves with the Lakers superstar. According to Forbes, deals with these brands will help Bryant earn $25 million in endorsement money this year. Of course, something tells us that even when the surefire Hall of Famer officially hangs up his kicks, these companies will still look to play ball.
2. Kevin Durant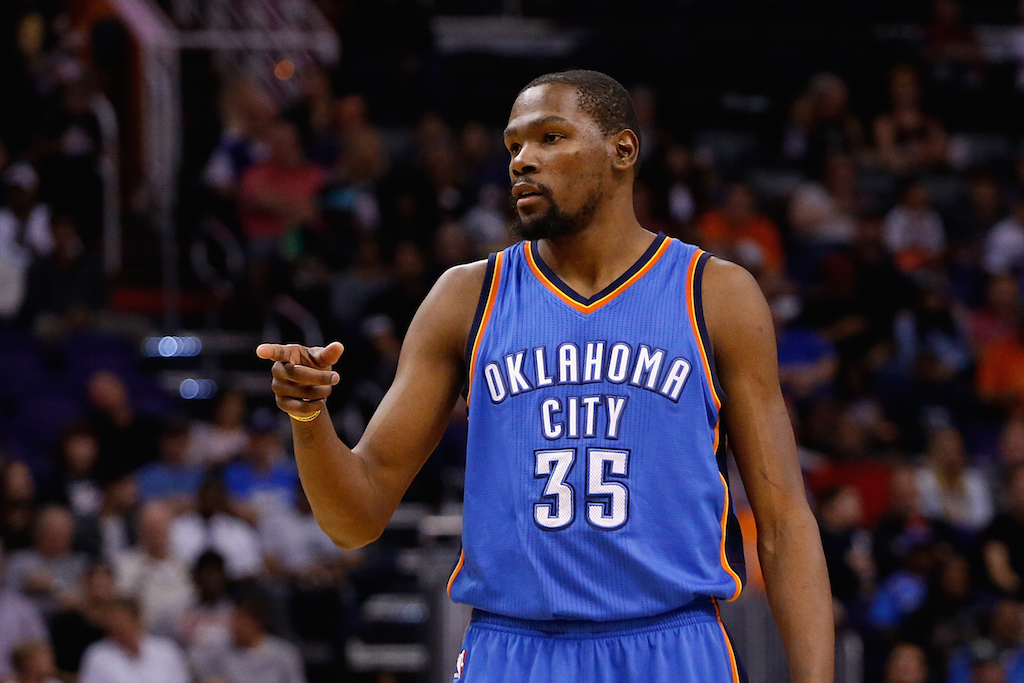 Off-court earnings: $36 million
While Kevin Durant is still chasing that elusive first NBA championship (something that he wants more than anything), that hasn't prevented companies from hitching themselves to his star power. According to Forbes, partnerships with Nike, Beats By Dre, BBVA, American Family Insurance, Panini, and Sonic will help the Durantula pull in $36 million in off-the-court earnings this season. Will that number be greater now that he's left Oklahoma City for San Francisco? We'll just have to wait and see.
1. LeBron James
Off-court earnings: $48 million
The NBA's endorsement king continues to reside in Cleveland. Not only did LeBron James make history with his "lifetime" deal with Nike, but thanks to his partnerships with companies like Samsung Electronics, Tencent, Coca-Cola, Kia Motors, and Beats By Dre, James made $48 million in endorsement money during the 2015-16 NBA season. We've said it before, but we'll say it again: It's good to be the King.
Statistics courtesy of Basketball-Reference and Forbes.