NBA: 5 Players in the Eastern Conference Who Must Step Up in 2016
Even in the Western Conference, which is absolutely loaded with talent, there are still players on specific teams who must take their game to the next level in 2016–17. Simply put, it will happen across the NBA. When shifting our attention to the Eastern Conference, it's clear that this same sentiment stands true.
While there may not be quite as many title contenders in the East as there are out in the West, there are still plenty of talented teams. Now, for the five players below, if they want to see their teams succeed next season, much of that success will be based on how well they perform. These are the five players in the Eastern Conference who must step up this upcoming season.
1. Nicolas Batum, Charlotte Hornets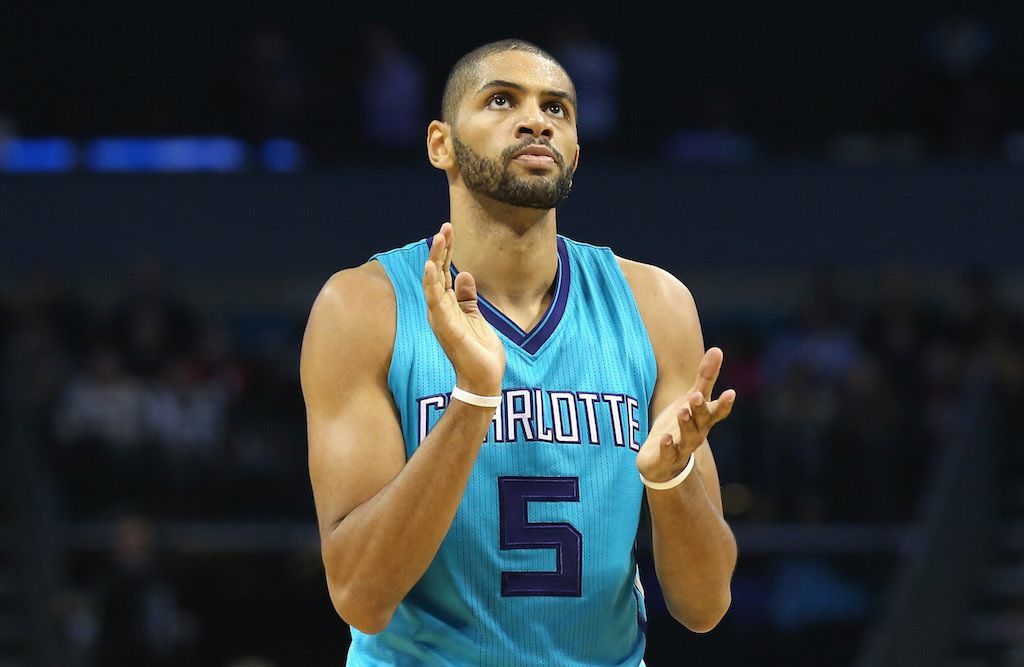 The Hornets knew exactly who they wanted to keep most out of their many free agents during the 2016 offseason, and it was Nicolas Batum. They gave him a five-year, $120 million deal, which will make him one of the faces of the franchise, pairing him with point guard Kemba Walker for many years to come.
Batum shot a strong 42.6% from the field, while averaging 14.9 points, 6.1 rebounds, and 5.8 assists-per-game. By the time the season concluded, he had gelled with the rest of his teammates and was essentially a triple-double threat every night. As great as Batum was last season, the Hornets lost a few players, including Jeremy Lin, Courtney Lee, and Al Jefferson to free agency. They will need him to be everything he was in 2015 and more this coming year if they want to remain a legitimate playoff team.
2. Goran Dragic, Miami Heat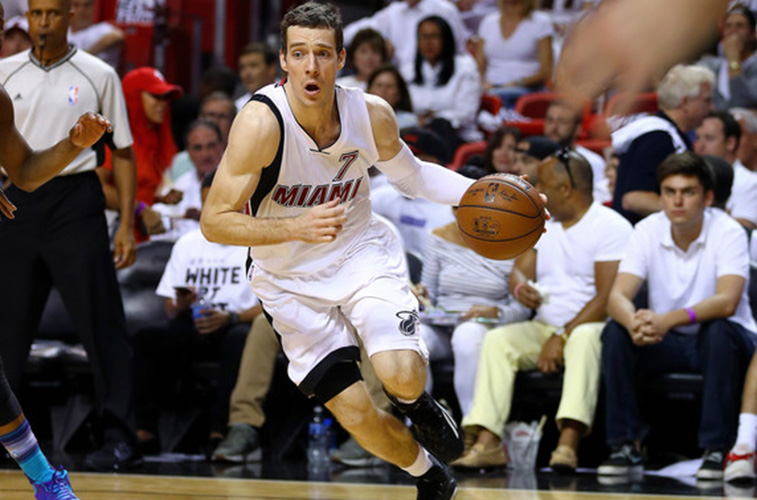 When Dwyane Wade missed time during the 2015–16 season, guess whose number was called to fill in the void? None other than Goran Dragic. His first two seasons with the Heat have been a bit up-and-down, but he's managed to put together two strong seasons.
Dragic averaged 16.6 points and 5.3 assists in 2014, and then 14.1 points, and 5.8 assists in 2015. We should absolutely expect to see those numbers increase pretty drastically next season. Not only will Dragic have the ball in his hands for the bulk of offensive possessions, but he will also be asked to score the ball more. With Wade gone, the Heat are losing 19 points per game, and that has to be made up somewhere.
3. Dennis Schroder, Atlanta Hawks
If you doubted even for a second that the Atlanta Hawks trusted Dennis Schroder, then this offseason should sum things up for you. The team is putting their faith in the 22-year-old, and while he hasn't gotten a ton of playing time to this point, his minutes and statistical output have increased in each of his three seasons. The 2015–16 season was by far his best, as Schroder averaged 11 points, 4.4 assists, and 2.6 rebounds per game.
The Hawks chose to move Jeff Teague this offseason, which in turn puts all of the attention on Schroder. He seems prepared to take the next step in his career, and either way, the Hawks are ready to see what he's capable of doing with big minutes. There's talent around him, including newly-signed Dwight Howard, and big man Paul Millsap, so he shouldn't have much trouble producing. With that said, it'll be on him to push the Hawks to the next level.
4. Bradley Beal, Washington Wizards
The "real deal" Bradley Beal landed himself a pretty nice five-year, $128 million contract this offseason. While he only played in 55 games last season, he managed his best scoring season of his career, averaging 17.4 points per game. If the Wizards can rely on him to score 20-plus points a fair amount moving forward, then this was absolutely the right move.
The problem is Beal hasn't come anywhere near that mark over his first four years. While the team's lack of real success hasn't been all on him, they've still managed to miss the playoffs in two of those years, while being eliminated in the Eastern Conference semifinals the other two seasons. If the Wizards want to get to the next level, they need a consistent scorer who can help out John Wall. Beal can be that man, but it has to happen, and it has to happen pretty quickly.
5. Dwight Howard, Atlanta Hawks
Dwight Howard is now 30 years old and fresh off his worst season since his rookie year. Even with that said, the Hawks paid up to land him, giving him a three-year, $70 million deal. Last season with the Houston Rockets, he averaged 13.7 points, 11.8 rebounds, and 1.6 blocks per game. While the numbers aren't bad, and finding a powerful 7-foot big man isn't easy, Howard will be a key part of Atlanta's success.
While putting two Hawks players on this list may seem a bit odd, it goes to show that this team will either excel with their new game-plan or fall flat. Howard and Schroder will be the two pieces who decide that; Atlanta's success will likely depend heavily on how those two are able to mesh together.
Statistics courtesy of ESPN.com and Basketball-Reference.com.