NBA: 5 Players Fans Are Tired of Hearing About
There are several iconic sports figures in pop culture, and the mainstream media loves to use them to draw viewers, listeners, and readers. It doesn't necessarily make these players bad and it doesn't mean they're overpaid. However, due to the absurd amount of coverage that major news providers allocate to certain players, many fans are sick and tired of hearing about them. Here are five NBA players the media can't stop talking about.
1. Stephen Curry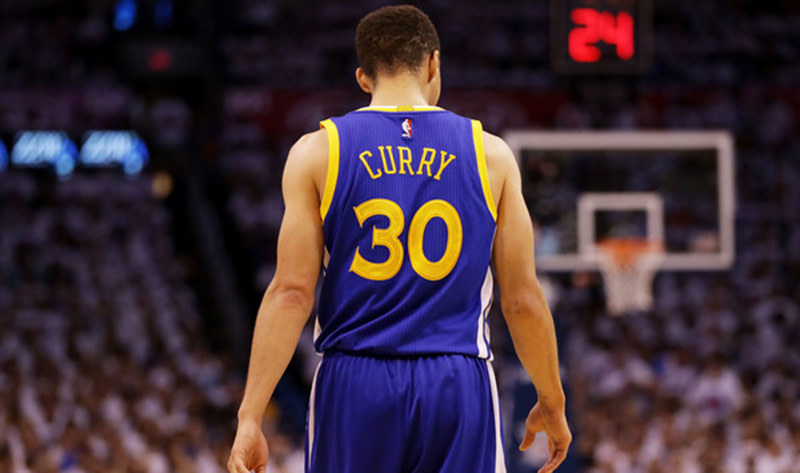 There's no reason to hate on back-to-back league MVP Stephen Curry. His Golden State Warriors won the NBA championship in 2014–15, set the regular-season record for most wins in 2015–16, and made it all the way to Game 7 of the NBA Finals before falling to the Cleveland Cavaliers. Along the way, Curry has revolutionized the way the game is played and set records for three-pointers made in a season. But too much of a good thing can be bad.
Watching the Warriors play their brand of basketball is great, but having to hear every sports show talk about the team — and Curry — on a nearly daily basis throughout the basketball season is tiresome. It'll likely get even more tiresome this year with Kevin Durant now in Golden State, with yet another name likely added to the list of players we don't want to hear about constantly.
2. Jeremy Lin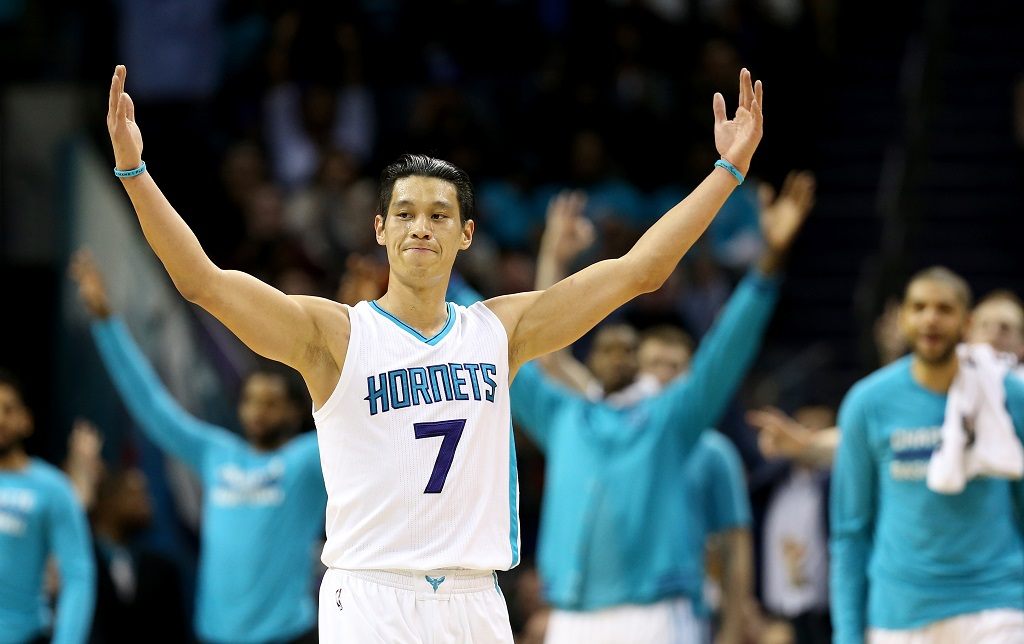 "Linsanity" has been gone for years. Jeremy Lin was a fun story back in 2011–12 when he signed with the New York Knicks as a backup point guard. It didn't take long, given the injuries to the team, before Lin was able to move into the starting lineup. In his final 26 games of the season, Lin averaged 18.5 points and 7.7 assists per game. He subsequently transformed into a media sensation.
Then Lin moved on to play for the Houston Rockets, where he settled into a backup role before heading to the Los Angeles Lakers last season. The media somewhat forgot about Lin, but this offseason he moved back to the New York area to play for the Brooklyn Nets. When that happened, the Linsanity discussion kicked up again. He isn't a surprise superstar anymore; he's just a good NBA player who settled into a role, and he shouldn't be dominating headlines.
3. Carmelo Anthony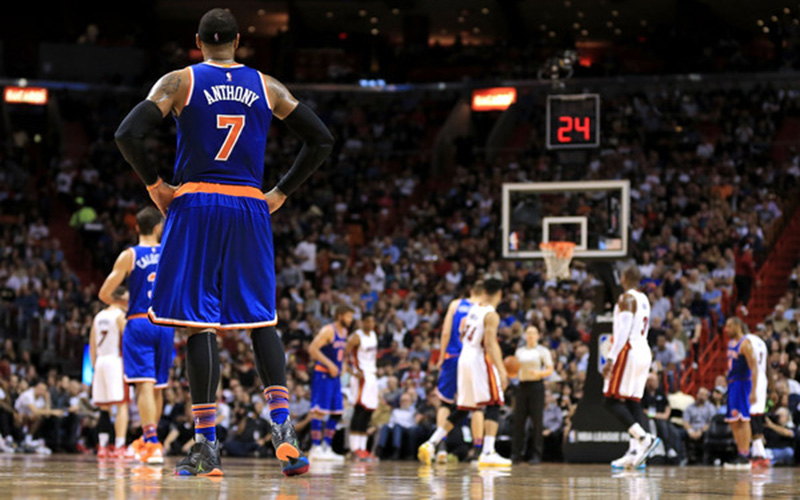 It seems like forever ago that Carmelo Anthony came into the league, drafted third in 2003 right behind LeBron James and the immortal Darko Mili?i?. Anthony was an immediate star with the Denver Nuggets, leading the team back to the playoffs for the first time since 1994–95 (when Dikembe Mutombo was still in Denver). Anthony forced his way out in a trade to his hometown Knicks in 2010–11, and that's when he became somewhat of a media obsession.
Even as good as Anthony is, he's never been on a team that's even made it to the NBA Finals, much less won it. There's been constant speculation since he arrived in New York about whether or not he might someday leave and whether or not he's the kind of player you can build a championship team around. It's always something with the media and Anthony, and it's not likely to get any better as he ages and his skills continue to decline.
4. Dwyane Wade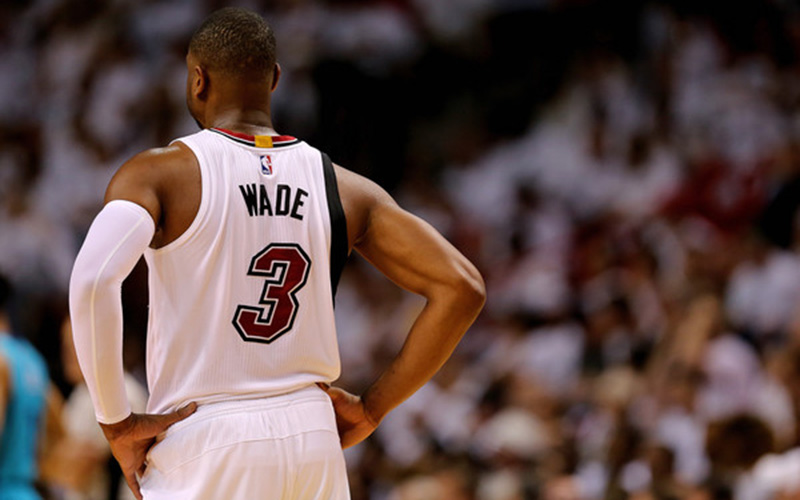 Former Miami Heat guard Dwyane Wade has always garnered the attention of the media, stepping into the spotlight with his performance in the 2005–06 NBA Finals, when he averaged 16.2 free throws per game. He went on to lead the league in scoring in 2008–09, averaging 30.2 points per game and becoming a true superstar in the NBA.
It wasn't until LeBron James and Chris Bosh showed up in Miami, prompting the Heat to hold a universally mocked pep rally where they proclaimed they would win more than six championships. They were rock stars to the media, in a traveling circus the likes of which people hadn't been seen since Michael Jordan and the Bulls were still together. The spotlight on Wade didn't fade too badly when James left and went back to Cleveland either, and now he's taking his media coverage to Chicago.
5. LeBron James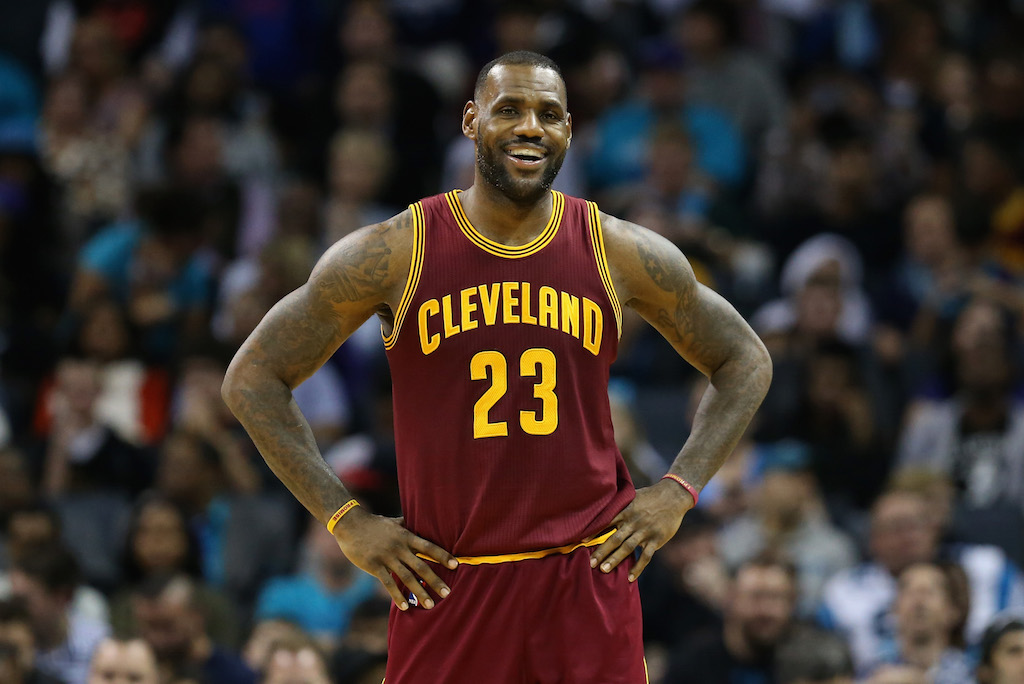 James has had a target on him since essentially the turn of the century, with all eyes focused on his skills as a teenager playing high school basketball at St. Vincent-St. Mary. ESPN would regularly air his high school games so that fans could get a good look at the next big thing. He welcomed the attention, getting "The Chosen One" tattooed on his back. When the Cleveland Cavaliers drafted him, they instantly became everyday news. It got even crazier when he moved to Miami, with constant media scrutiny over every single move he made.
The coverage didn't lighten up when he returned back to Cleveland, with constant discussions over who is "really" in control of the team; whether or not LeBron is happy; whether or not LeBron likes Kevin Love; and whether or not LeBron will eventually leave again (the latter finally ending now that he's signed a three-year contract. Until James finally hangs up his basketball sneakers, he will be a constant subject of media criticism and discussion — whether or not fans really want to hear about it.
Follow Ryan on Twitter @RyanDavisBP
Statistics courtesy of ESPN and Basketball-Reference.