10 NBA Players Who Are Living Up to Their Contracts This Season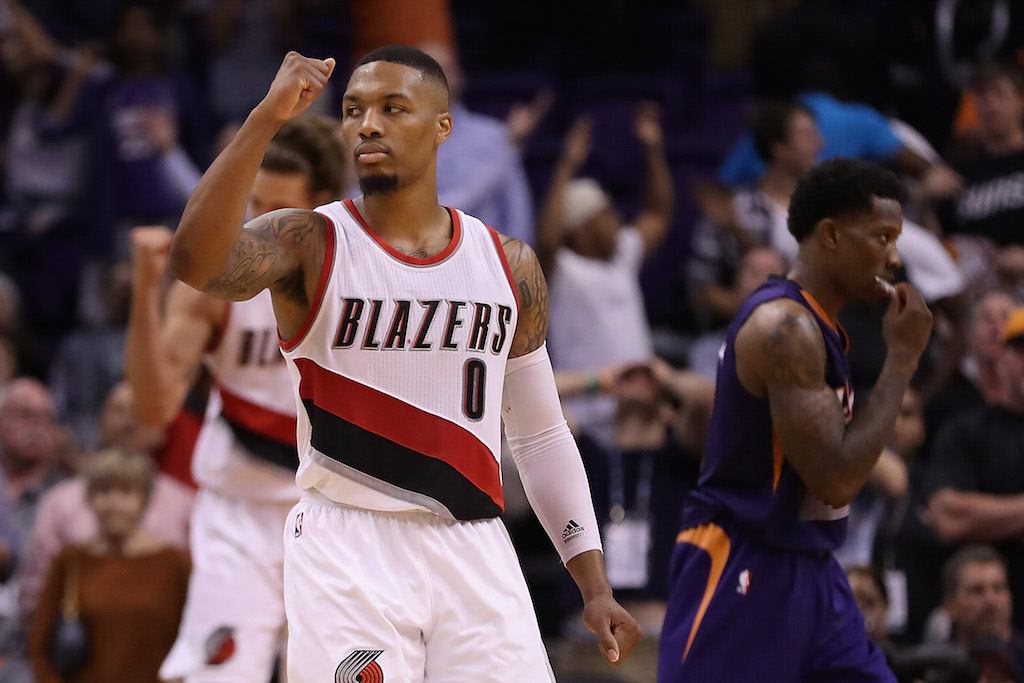 For all the reasons to be jealous of professional athletes, their insane paychecks should be right at the top of the list. Not only do these lucky individuals get to make a career out of playing a game, but they get to line their pockets with boatloads of cash in the process. On top of that, in places like the NBA, all contracts are guaranteed. So, even if a player isn't living up to their end of the bargain, they still get paid. Hey, no one ever said life was fair.
In the NBA, we see this happen all the time — average players make obscene amounts of money, while the rest of us shake our heads in disbelief. Fortunately, this isn't always the case. Sometimes, players pulling in crazy amounts of cash actually live up to their end of the bargain. We've seen this happen quite often in 2016–17.
The NBA season is far from over, yet certain players have gone above and beyond the call of duty to exceed expectations — and their contracts — and earn their paychecks. In this particular respect, these 10 talented players come to mind.
1. Hassan Whiteside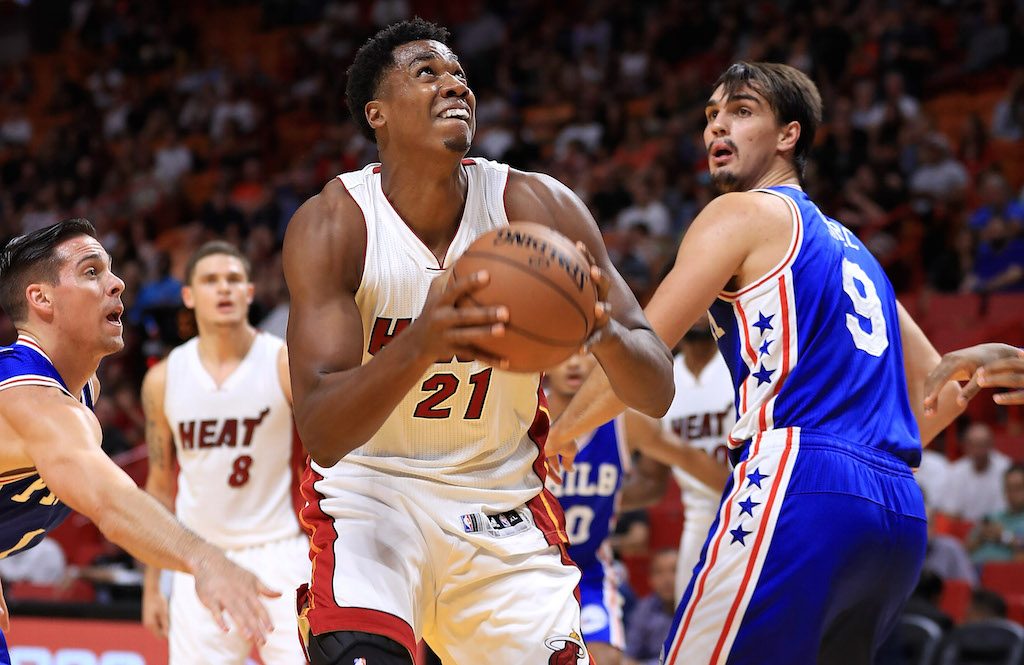 There was a point in time when no one knew who Hassan Whiteside was. He merely had raw talent and came out of nowhere (and by nowhere, we mean D-League) to become arguably the most important player on the Miami Heat roster. Because of that, the organization made it a priority to keep the 7-footer in South Beach, signing Whiteside to a four-year, $98.4 million contract this past offseason.
Considering how he's played so far in 2016–17, that deal looks like a bargain. Despite being named Second-Team All-Defense last year and earning a massive new deal, Whiteside hasn't rested on his laurels. In fact, he's only improved. The 27-year-old is averaging 17.1 points and two blocks per contest while leading the NBA in rebounds, at 14.1 a night. For the Miami Heat, Agent Block is worth every penny — and then some.
2. C.J. McCollum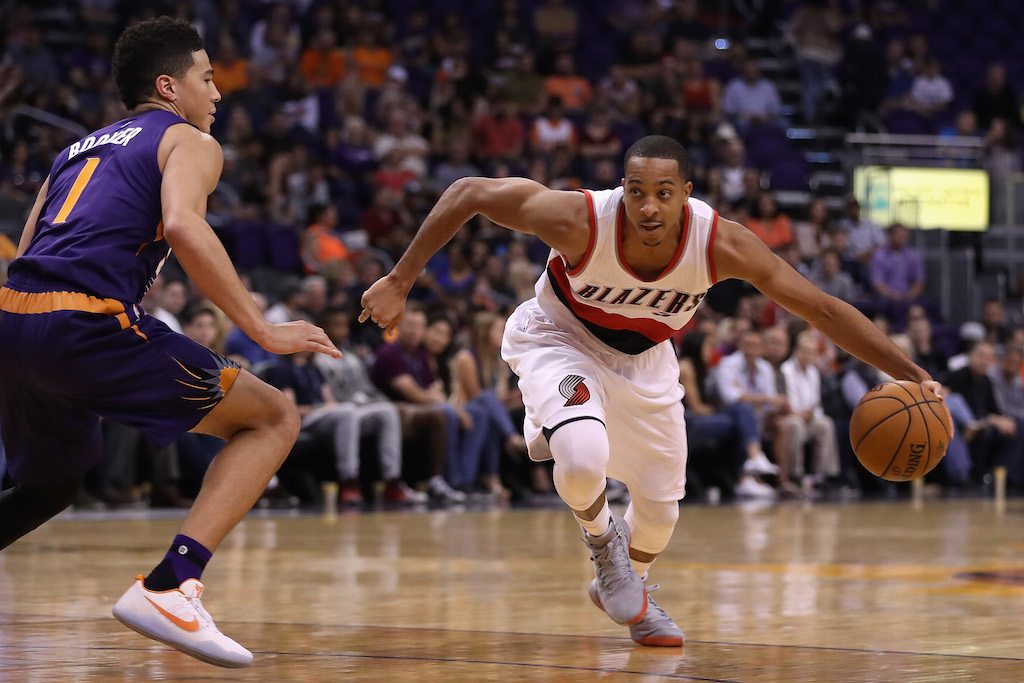 Last season, C.J. McCollum had a bounce-back year, averaging 20.8 points per game (up from 6.8 PPG in 2014–15) on his way to becoming the NBA's Most Improved Player. For his efforts, the Portland Trail Blazers re-signed the shooting guard to a four-year extension worth $106.6 million. While the contract doesn't go into effect until next season, McCollum hasn't wasted any time living up to his end of the bargain.
In the 2016–17 season, McCollum is averaging 23.5 points, 3.7 rebounds, and 3.6 assists in 34.6 minutes a night. He's knocking down 48.8% of his shots and connecting on 41.2% of his three-point attempts. And, at 25 years of age, the Lehigh University product, and former No. 10 overall pick, will only get better. The Blazers must feel pretty good about their investment.
3. Anthony Davis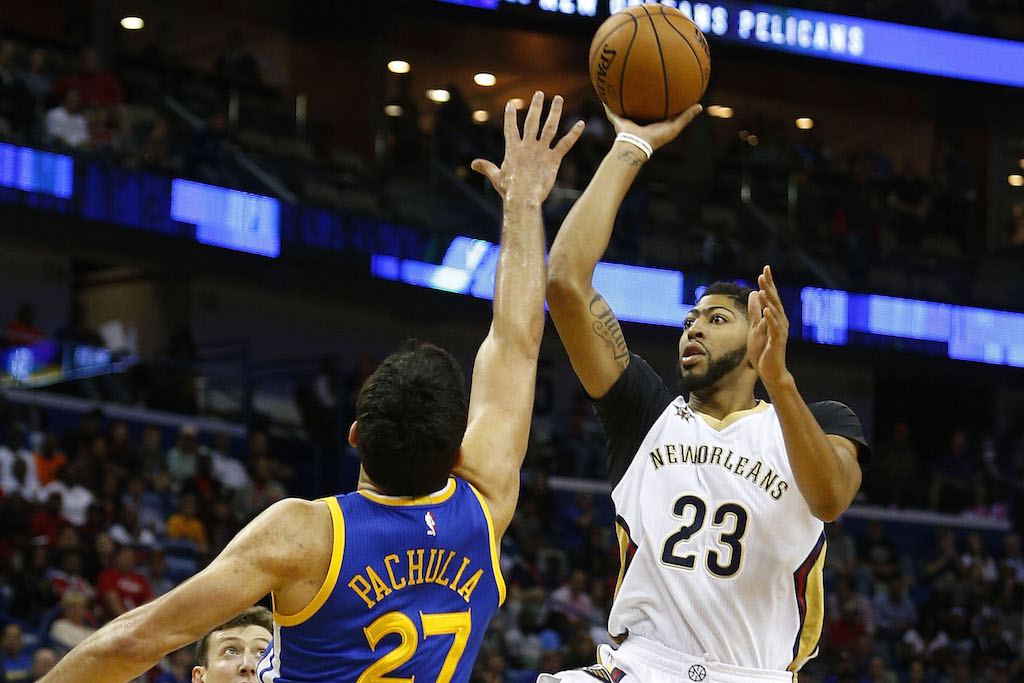 Given the fact that Anthony Davis is a four-time All-Star (he was named a starter in 2016–17), an All-NBA talent, and one of the best players in the game, some may argue that he doesn't deserve to be on this list. After all, under the circumstances, he's almost expected to live up to his five-year, $127 million deal. However, the way we see it, The Brow isn't just living up to the contract, he's blowing it out of the water.
This season, Davis is playing 36.1 minutes a night, knocking down 50.1% of his shots, and averaging almost nine free-throw attempts per game (making 79.5% of them). He's also putting up 27.6 points per game, grabbing 12.1 rebounds a night, and averaging 2.5 blocks per contest. With Davis looking like an MVP candidate, the New Orleans Pelicans must feel fortunate that he's on their side. If only they would give him a little help.
4. Damian Lillard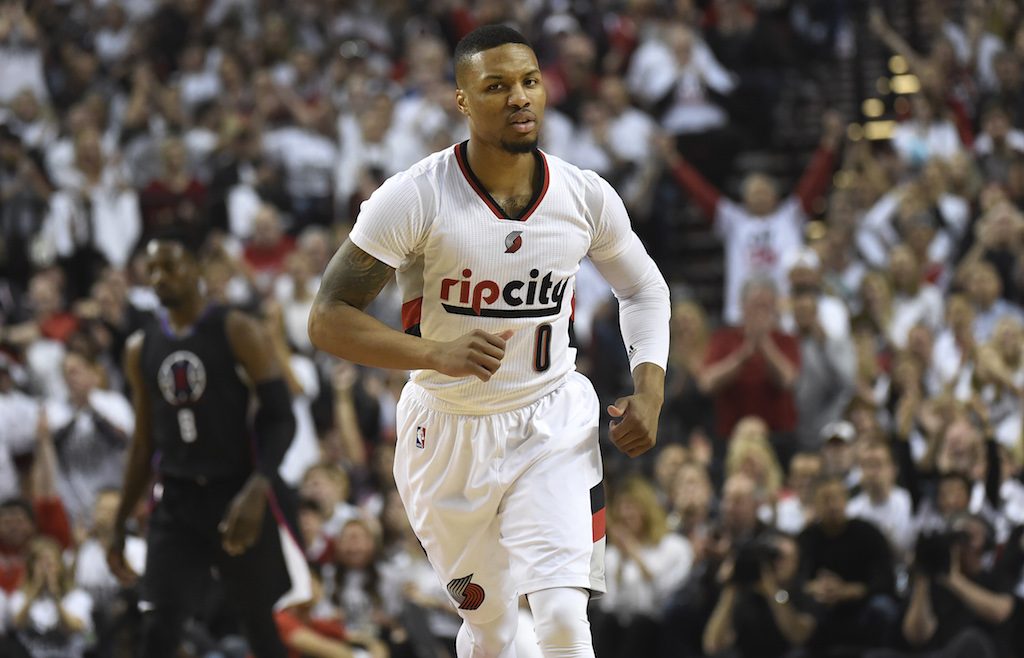 Although Damian Lillard plays the game with a huge chip on his shoulder, at least he knows the Portland Trail Blazers have nothing but respect for him — evidenced by the five-year, $139.9 million contract. Since real recognizes real, it's only fitting that Dame is returning the favor in the first year of the deal by playing at a crazy-high level.
The two-time All Star is knocking down 44.1% of his shots, hitting 34.8% from beyond the arc, and averaging 26.1 points, 4.9 rebounds, and 5.8 assists per game. The Blazers are spending a boatload of money on their backcourt. Fortunately for them, it's working out for all parties involved.
5. DeMar DeRozan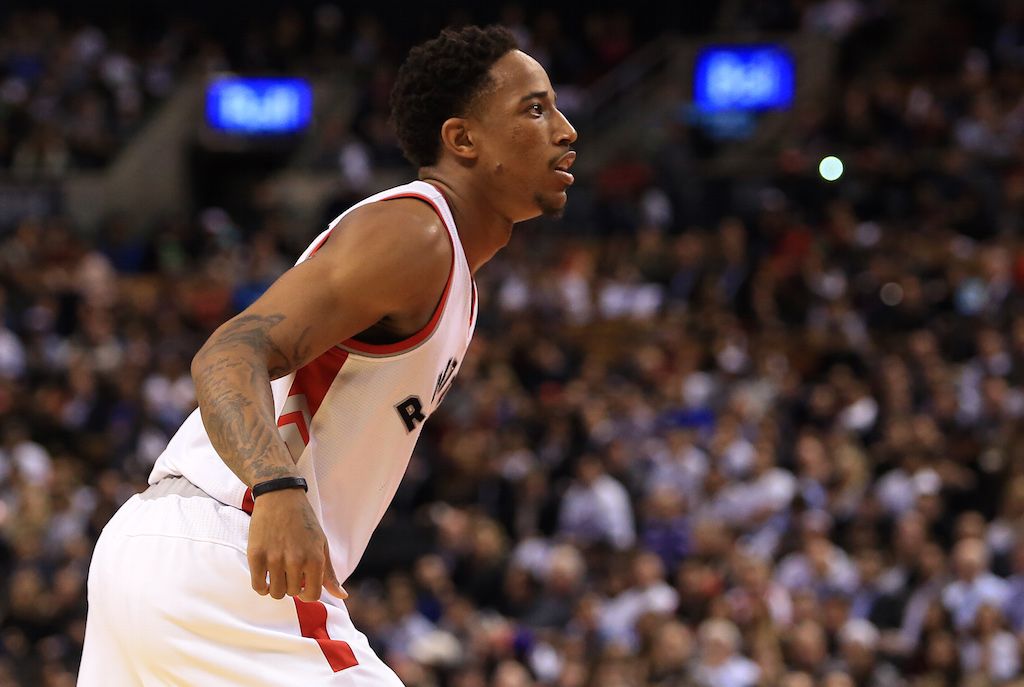 We thought the Toronto Raptors were nuts when they awarded shooting guard DeMar DeRozan a five-year, $139 million contract this past offseason. Sure, the former USC product has made two All-Star Game appearances in his career (and will soon play in his third), but we're talking about one of the largest contracts in NBA history. There's no way he's really worth it, right? Well…
So far this season, the Raptors shooting guard is playing 35.5 minutes a night, averaging 27.9 points per game, and helping the Raptors remain near the top of the Eastern Conference standings. Who knows if DeRozan can keep this up for the rest of 2016–17. However, in the meantime, please excuse us as we pull our foot out of our mouth.
6. Harrison Barnes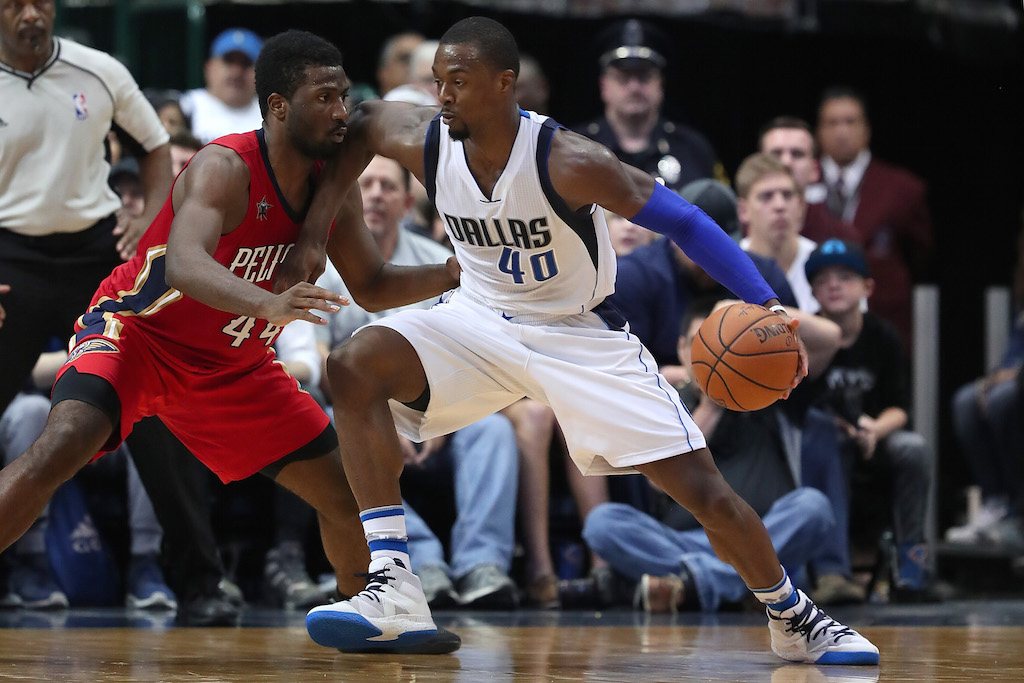 In order to sign KD this past offseason, the Warriors had to let some of their core players go. Harrison Barnes, who the team selected with the No. 7 overall pick in the 2012 draft, was arguably the biggest name to hit the road. And the Dallas Mavericks can't complain. Barnes has been a fantastic addition to the organization.
After receiving a four-year, $94.4 million deal this past offseason, the 24-year-old small forward has proceeded to put together the best season of his young career. Barnes is playing almost 36 minutes a night, knocking down 47.8% of his shots, and averaging a career-high 20.4 points per game. The Mavericks might not be good, but it's impossible to say the same thing about the club's big offseason signing.
7. Bradley Beal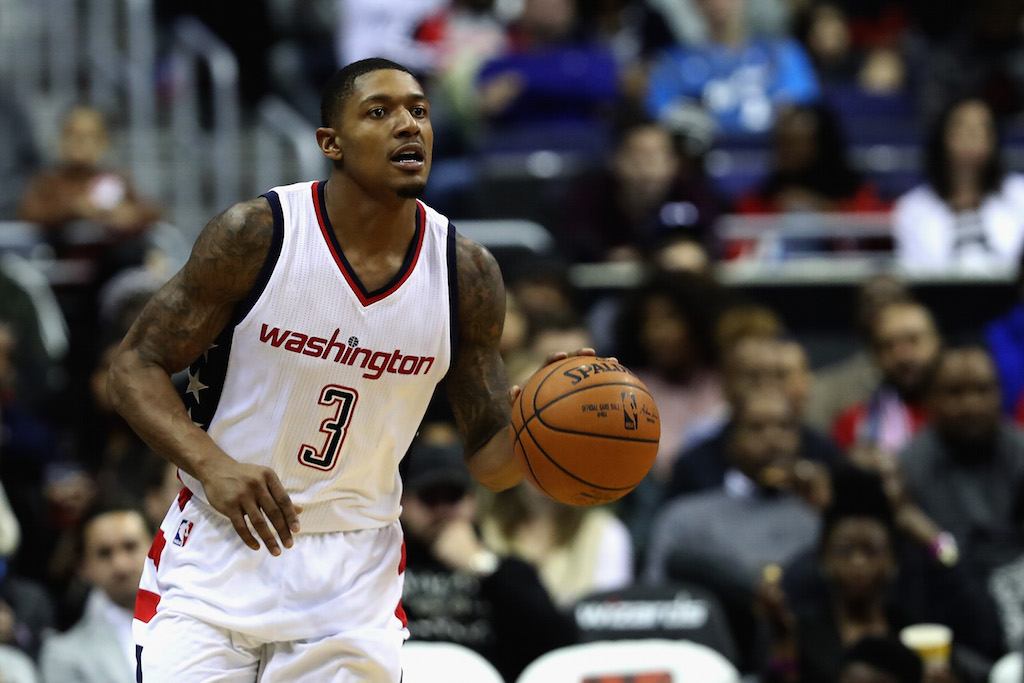 The Washington Wizards have a lot of faith in Bradley Beal. Despite the fact that he's never played in an All-Star Game, the organization willingly spent big on the former Florida Gator, awarding him a massive five-year, $127.2 million contract this past offseason. The Wizards clearly banked on the young shooting guard delivering in 2016–17. And, you know what, they were right.
Beal is a major reason why Washington holds the third-best record (31-21) in the Eastern Conference. The 23-year-old is playing almost 35 minutes a night, shooting 47% from the field and 39.2% from three-point range, and averaging 22.4 points, three rebounds, and 3.7 assists per game. Beal still hasn't earned a trip to the All-Star Game. But if he continues to play like this, it's only a matter of time before he participates.
8. Giannis Antetokounmpo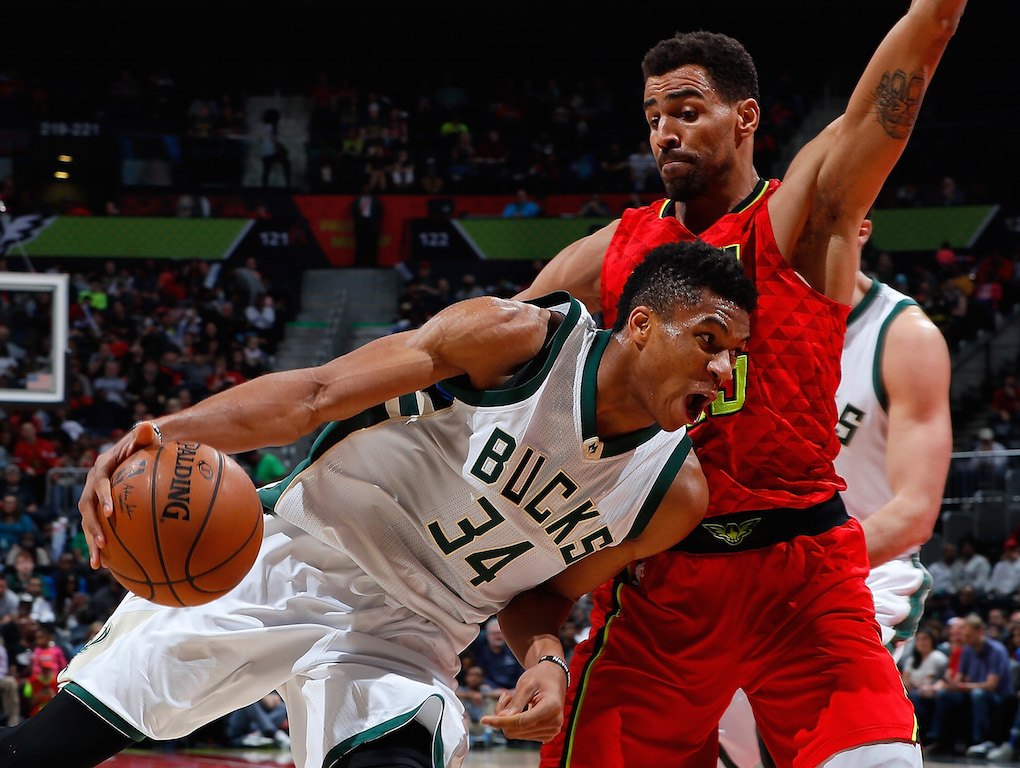 The Milwaukee Bucks know they have a special talent in Giannis Antetokounmpo. The guy is 6-foot-11 with a wingspan for days and has the sort of natural talent and high basketball IQ that allows him to thrive as a do-it-all point guard. This is why the Bucks signed him to a four-year, $100 million contract in the offseason. But something tells us that not even they thought he'd become this good this quickly.
Despite being just 22 years old, The Greek Freak took ridiculous strides in his fourth NBA season. Antetokounmpo is shooting 52.9% from the field, averaging 23.2 points, 8.7 rebounds, and 5.4 assists per night, and somehow managing to defy the laws of gravity on a nightly basis. If you ask us, at $100 million dollars, the Bucks got a bargain.
9. James Harden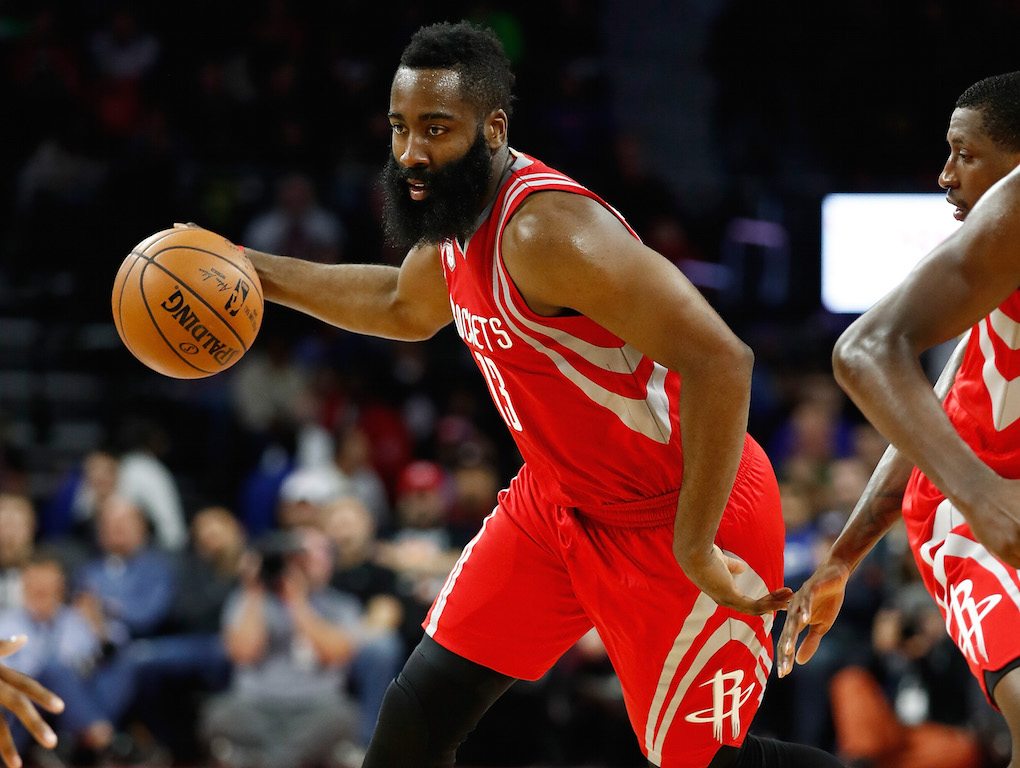 James Harden is already one of the best players in the NBA. Anyone who says otherwise clearly has no idea what they're talking about. The Rockets weren't about to let him get away, so they signed The Beard to a four-year extension (the last year is a player option) worth roughly $118 million. It didn't take long for Harden to deliver on his end of the bargain.
Under head coach Mike D'Antoni's tutelage, Harden isn't just dropping buckets (28.9 PPG), he's also dropping dimes; 11.3 assists per game to be exact — the most in the NBA. More importantly, he's helped the Rockets return to their winning ways, leading the team to the third-best record in the Western Conference at 39-17. There's only one thing left to say: Fear The Beard.
10. Russell Westbrook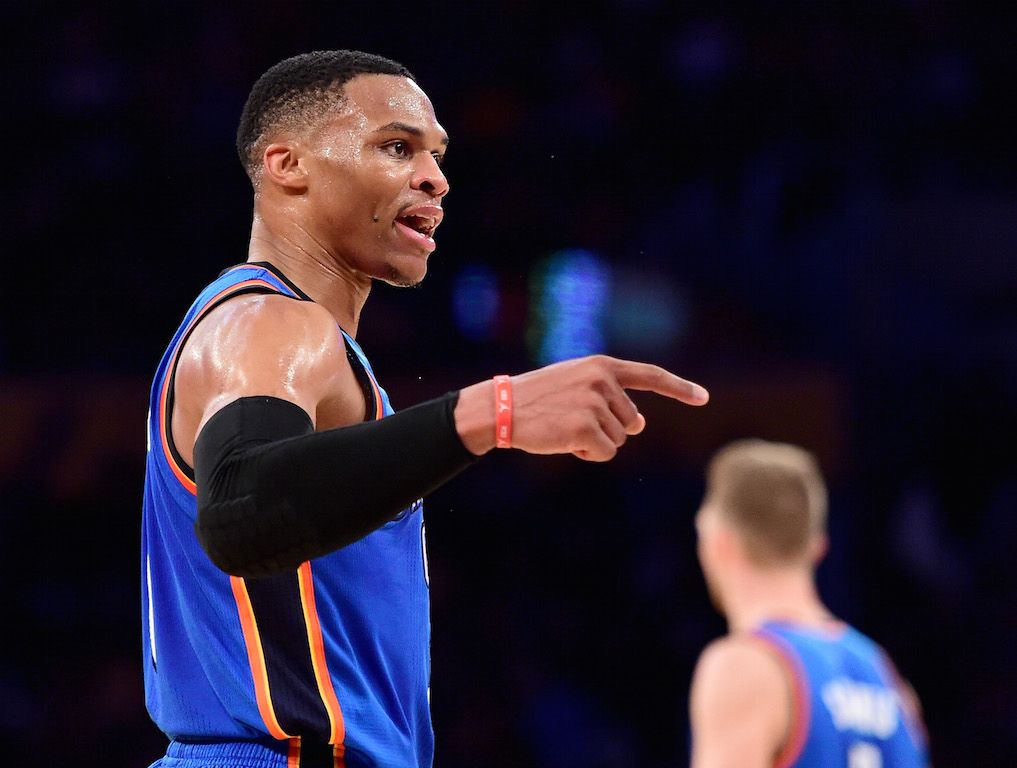 When Durant bolted for Golden State, the Thunder did the only sensible thing they could — they signed Russell Westbrook to a three-year, $85.6 million extension (with a player option for the 2018–19 season). How Russ has responded since becoming "the man" in OKC has been nothing short of spectacular.
The Brodie is shooting 41.9% from the field and 33.9% from three, putting up an NBA-best 30.9 points per game, and averaging 10.5 rebounds and 10.2 assists per contest. That's right, Westbrook is averaging a triple-double on the season. We'll just leave it at that.
Statistics courtesy of Basketball-Reference and Spotrac.