5 NBA Players Who Deserve to Have Their Jersey Retired
NBA teams are known for retiring jerseys of former players who had just a handful of great seasons. They'll even retire the jerseys of players who never wore the team uniform, such as the time the Miami Heat retired Michael Jordan's jersey.
While some teams are just happy when they can hit on a first-round draft pick, others are dealing with former players who deserve to have their jerseys retired, and yet have not seen it happen for whatever reasons. Here are five players who haven't had an NBA team retire their uniform number, but they should.
1. Allan Houston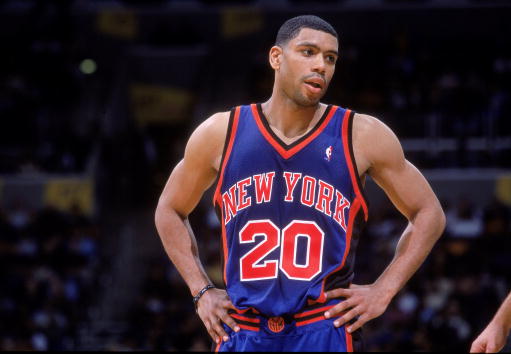 After a brief stint with the Detroit Pistons, Allan Houston signed with the Knicks in 1996 and is remembered for his major role on the late '90s and early 2000s New York Knicks teams. A sharp-shooter and scorer, Houston was, in many ways, the quiet leader of his team. He played alongside Patrick Ewing, Charles Oakley, Larry Johnson, and John Starks, while later mingling with Latrell Sprewell and Marcus Camby, making a trip to the NBA Finals in 1999.
Houston averaged 18.5 points per game in a Knicks uniform, while playing 36.1 minutes and shooting 39.9% from three-point range. He was the model of consistency on the court for much of his career, missing no more than five games in a season from 1996–97 until 2002–03. Unfortunately, injuries did cut his career short, forcing Houston to retire at just 33 years old.
While Houston was never an MVP candidate and certainly wasn't one of the top players in the game, he was a unique talent and leader during an extended run of strong Knicks teams that haven't really repeated their success since he left. Houston deserves to have his No. 20 hanging in Madison Square Garden.
2. Tracy McGrady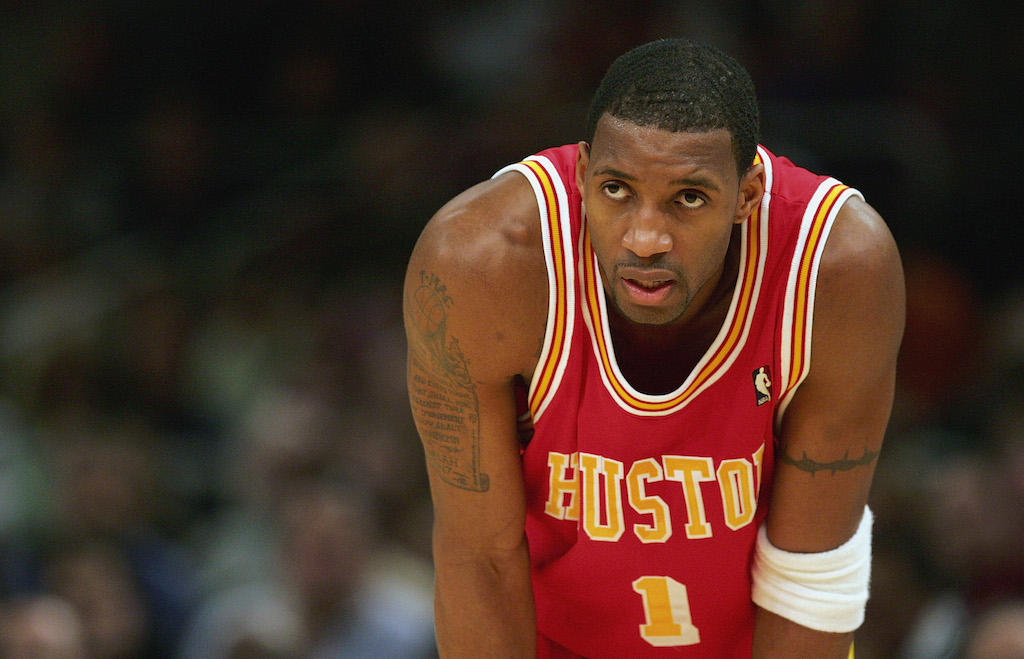 There is probably an unfortunate reason why Tracy McGrady's jersey isn't retired by an NBA franchise, and it has a lot to do with the fact that he didn't stay in one place long enough or experience any kind of strong team success. McGrady's career featured major stops in Toronto, Orlando, and Houston, with amazing scoring averages that saw him lead the league in points per game twice.
Drafted by the Toronto Raptors out of high school, McGrady spent three seasons in Toronto — two of which were with his cousin, Vince Carter, overshadowing him — before moving on as a free agent to Orlando. It was with the Magic where he spread his wings, averaging 28.1 points per game in four seasons. He was later dealt to the Houston Rockets, where he spent six seasons while averaging 22.1 points before injuries took a toll on his knees.
If any team should retire his number, it's probably the Orlando Magic. But he did only spend four years in a Magic uniform. The fact that he never led a team out of the first round of the playoffs also plays a role here, but at least he had his number retired in China upon his official retirement in 2015.
3. Arvydas Sabonis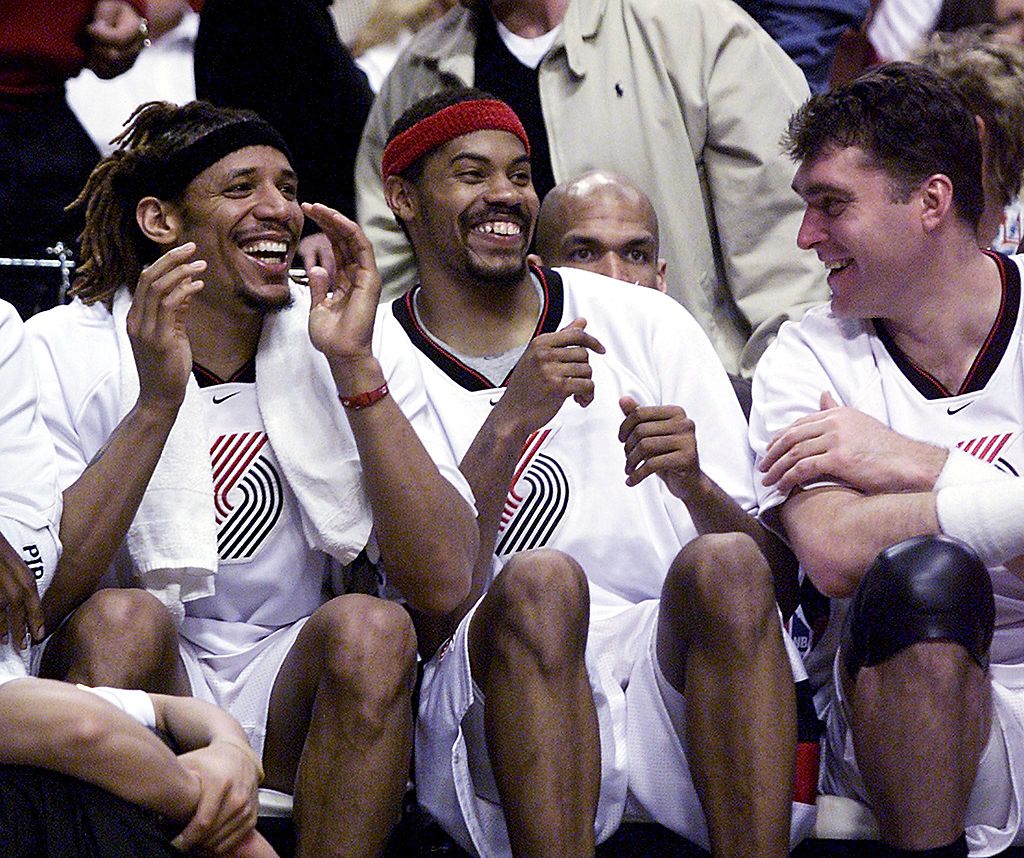 The Portland Trail Blazers drafted 21-year-old Arvydas Sabonis with pick No. 24 in the NBA draft back in 1986, and they likely didn't imagine that he wouldn't make his NBA debut for 10 seasons. But that was the case, as 31-year-old Sabonis finally played for the Trail Blazers in the 1996–97 season.
By the time he came to Portland, the 7-foot-3, 280-pound Lithuanian center was a legend for his massive size but excellent abilities on the court, specifically in shooting the ball from long distances for a man of his size. Sabonis never made an All-Star team, but he was a rock of consistency in an era that the team became mockingly known as the "Jail Blazers."
Sabonis did have his jersey number retired in his home country of Lithuania, but considering his contribution to changing the game — not just for globalization, but also the way teams utilize the center position — it feels like the Blazers should have No. 11 hanging from the rafters.
4. John Starks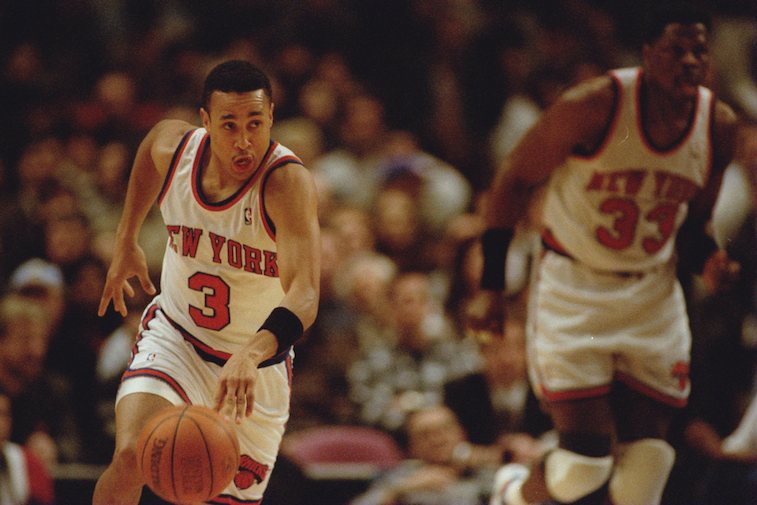 Like Houston, John Starks represents an era in Knicks history that has yet to be reproduced. An All-Star in 1993–94, Starks averaged 19 points and 5.9 assists — both career highs — as he helped Ewing lead the team to the NBA Finals against the Houston Rockets. Unfortunately, fans will always remember his Game 7 performance that year; he shot an ugly 2-for-18 in a six-point loss to the Rockets.
Maybe he wasn't the greatest player, but Starks was as well-liked with Knicks fans — outside of that awful game — as he was hated by the fans of other teams. Early in his career, he was a strong defensive player, a decent three-point shooter, and an athletic scorer. The fact that he came out of nowhere helps his case too. No franchise ever drafted him; the Knicks signed him after he spent the previous year in the now-defunct CBA.
Starks spent eight solid seasons with the Knicks, averaging 14.1 points as one of the key players on one of the most interesting teams of the '90s. He's not a guy who deserves to be in the basketball Hall of Fame, but he certainly deserves to have his No. 3 jersey hung near Ewing's No. 33.
5. Ray Allen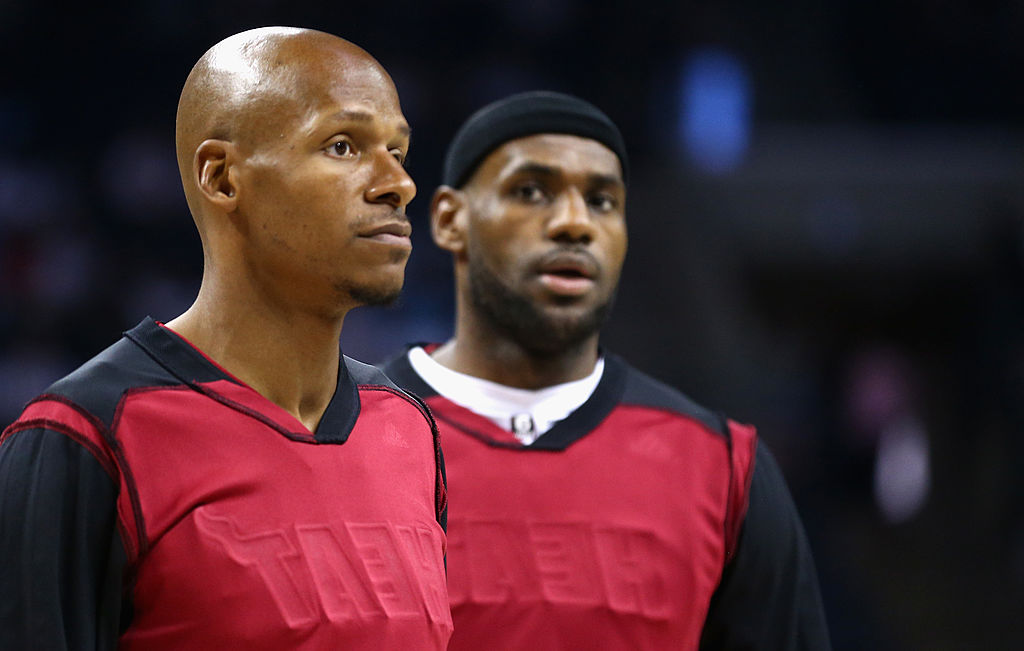 Much like McGrady, Ray Allen may not have his jersey retired to due unfortunate circumstances. He spent the first seven years of his career with the Milwaukee Bucks, transforming into a young star with unnatural shooting abilities. Allen averaged 19.6 points per game and 40.6% from three-point range in Milwaukee. However, the Bucks decided to trade him, when he was just 27 years old, to the Seattle SuperSonics.
Allen played a few years with Seattle, moved on and won a championship with the Boston Celtics and then later served as a role player on the Miami Heat. Many of his best statistics, and the biggest bulk of his points and made three-pointers, came from his time with the Bucks. His biggest scoring seasons, however, came with the Sonics, who no longer exist as a team.
Somebody, somewhere, needs to hang Ray Allen's jersey in a gymnasium. Whether it is the Celtics, who are probably running out of numbers to hand out these days, the Oklahoma City Thunder (the franchise that used to reside in Seattle), or the Milwaukee Bucks, Allen was far too good of a player not to.
Follow Ryan on Twitter @RyanDavisBP
Statistics courtesy of ESPN and Basketball-Reference.