10 NBA Players Who Never Should Have Been Traded
The NBA is one of the most active leagues when it comes to trade deadlines and trading in general. While previous years have ramped up the trade market quite a bit, huge trades occurred in the NBA at least 50-plus years ago, too.
The 2016 NBA offseason featured a few major trades, including Derrick Rose heading to New York to pair up with Carmelo Anthony. While that trade was a big one, we're going to look at 10 specific players who never should have been traded, whether it hurt their old team, their new team, or more importantly, themselves.
1. Kobe Bryant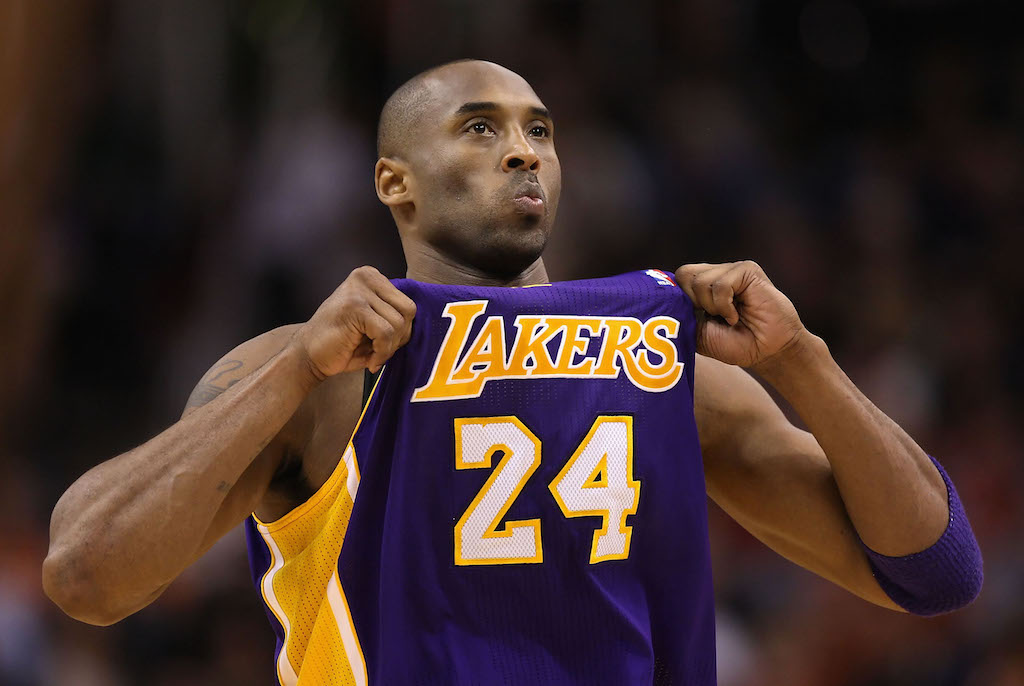 You knew this one was coming. When the Charlotte Hornets traded Kobe Bryant to the Los Angeles Lakers for Vlade Divac, the move was criticized by NBA fans all over the world — and it's still denounced today. What would life be like if the Hornets had held on to Bryant? This is, and always will be, a complete unknown.
Another questionable factor: Would Charlotte have been able to keep the Black Mamba in town after his original contract ran out anyway? Either way, fans still painfully reflect on trading Bryant away from the Hornets.
2. James Harden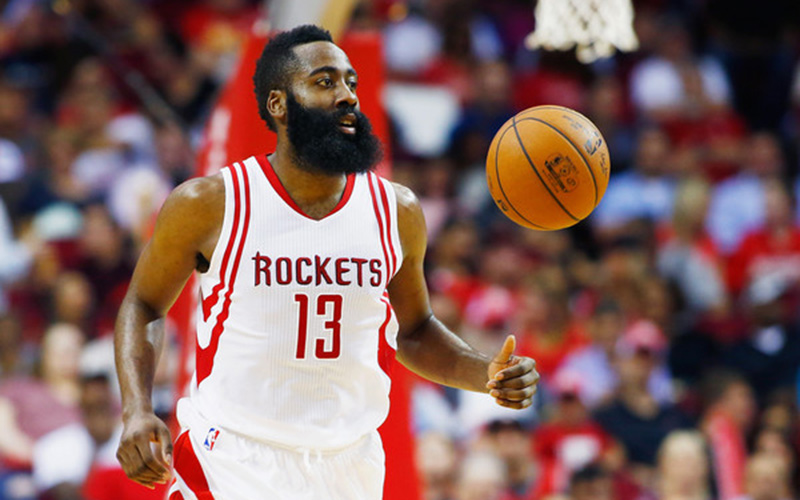 The Oklahoma City Thunder simply had too many young, talented players on their roster, including Kevin Durant, Russell Westbrook, James Harden, and Serge Ibaka. Unfortunately, the Thunder held on to their power forward, Ibaka, and traded Harden to the Houston Rockets for Jeremy Lamb, Kevin Martin, and multiple draft picks. Since then, Harden has never experienced a season where he averaged less than 25.4 points-per-game.
3. Dirk Nowitzki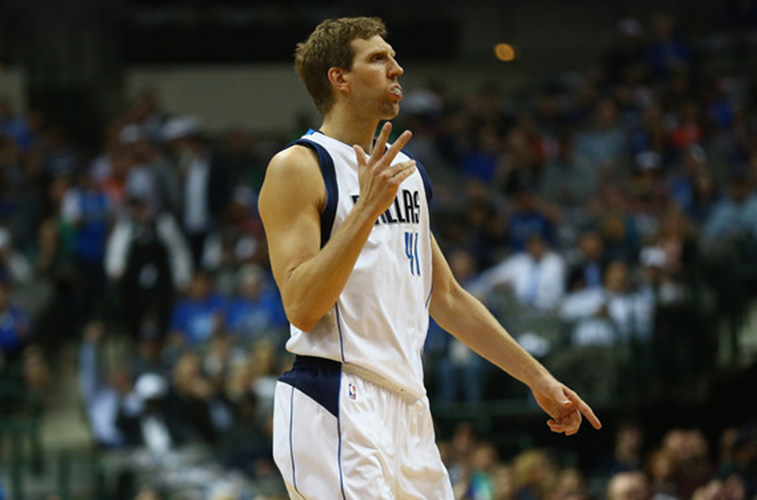 This trade seems to often get overlooked, but the Milwaukee Bucks traded Nowitzki for Robert Traylor after the 1998 NBA Draft. The move, well, we all know how it played out in the end.
Nowitzki has been a staple of consistency in the NBA for the Dallas Mavericks, while Traylor averaged just 4.5 points per game over two seasons with the Bucks. This isn't so much about Traylor; it's more about how great of a player Nowitzki wound up becoming.
4. Kareem Abdul-Jabbar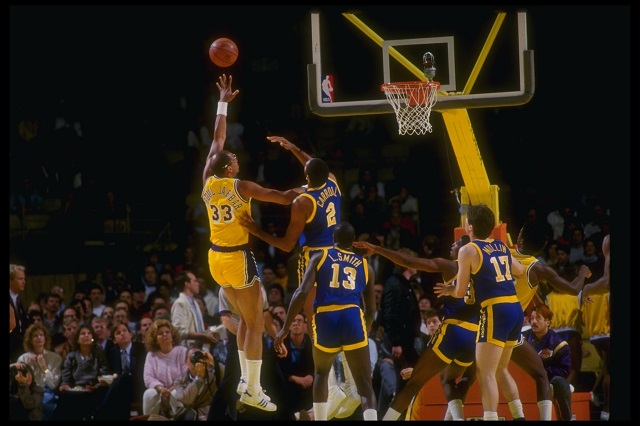 The Bucks struck again, but this trade was way before the Nowitzki deal. In 1975, Milwaukee traded Kareem Abdul-Jabbar to the Los Angeles Lakers. The six-player deal involved the Bucks receiving Elmore Smith, Brian Winters, Dave Meyers, and Junior Bridgeman.
It wasn't a bad haul, but it wasn't Abdul-Jabbar either. While Abdul-Jabbar wanted to get out of town at the time — he hoped to land with either New York or Los Angeles — the deal still wound up being pretty painful for the Bucks when all was said and done.
5. Jamal Crawford (both times)
First, the Chicago Bulls traded Jamal Crawford to the New York Knicks in 2004. He was a consistently strong scorer for New York, averaging over 17.6 points in all of his four seasons, except one.
Then, the New York Knicks moved Crawford to the Golden State Warriors for Al Harrington in 2008–09. Since then, we've seen Crawford win three NBA Sixth Man of the Year awards (2010, 2014, and 2016) and become one of the top scorers off his team's bench consistently.
6. Nicolas Batum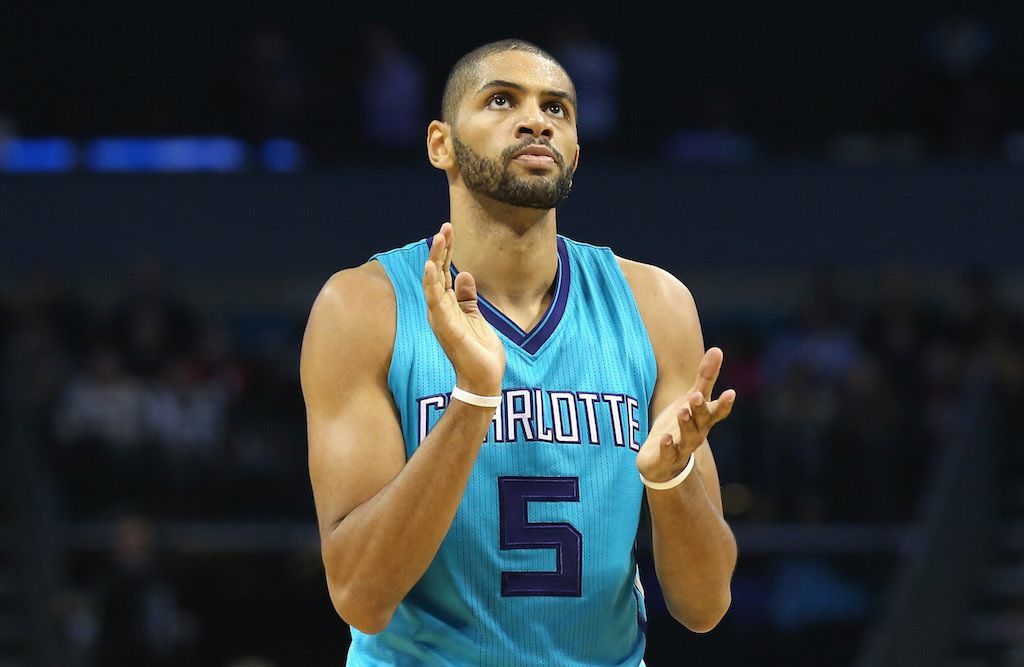 This trade is often overlooked, largely due to the fact that Nicolas Batum is only 27 years old and didn't truly get to play his style of basketball until being traded from the Portland Trail Blazers to the Charlotte Hornets before the 2015 season.
When that trade happened, the Blazers received Gerald Henderson (who's since signed with the Philadelphia 76ers), and Noah Vonleh. Batum is a triple-double threat on any given night, and he is probably one of the most underrated players in the NBA. The Blazers absolutely should have held onto him.
7. Bill Russell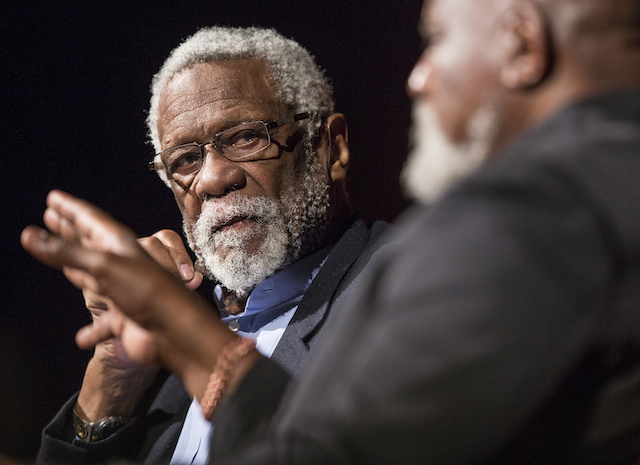 When the St. Louis Hawks selected Bill Russell No. 2 overall in the 1956 NBA Draft, they almost immediately traded him to the Boston Celtics for Ed Macauley and Cliff Hagan. Russell wound up being an NBA great, while Macauley specifically only played three seasons with the Hawks. There's almost no way to justify sending Russell to Boston, but you can bet Celtics fans are still thrilled about it to this day.
8. Zach Randolph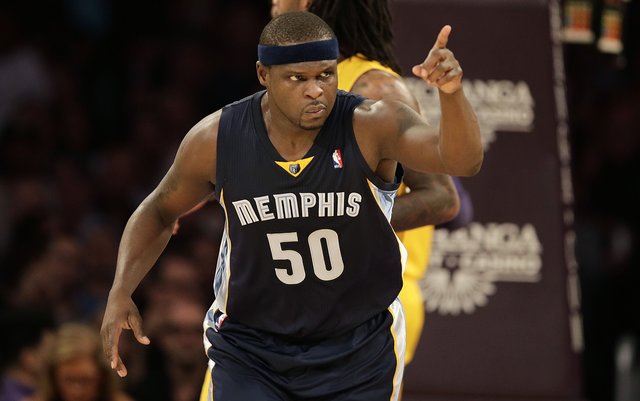 The New York Knicks shocked nearly everyone when they traded Zach Randolph to the Los Angeles Clippers for Cuttino Mobley and Tim Thomas. During his one season (and 11 games) with the Knicks, Randolph averaged 17.6 points with 10.3 rebounds in one year, and 20.5 points and 12.5 rebounds to start the next.
Then, after New York moved him, Randolph averaged 20.9 points and 9.4 boards with the Clippers. For the next two seasons, he averaged an impressive double-double with the Memphis Grizzlies of 20-plus points and 11.5-plus rebounds.
9. Scottie Pippen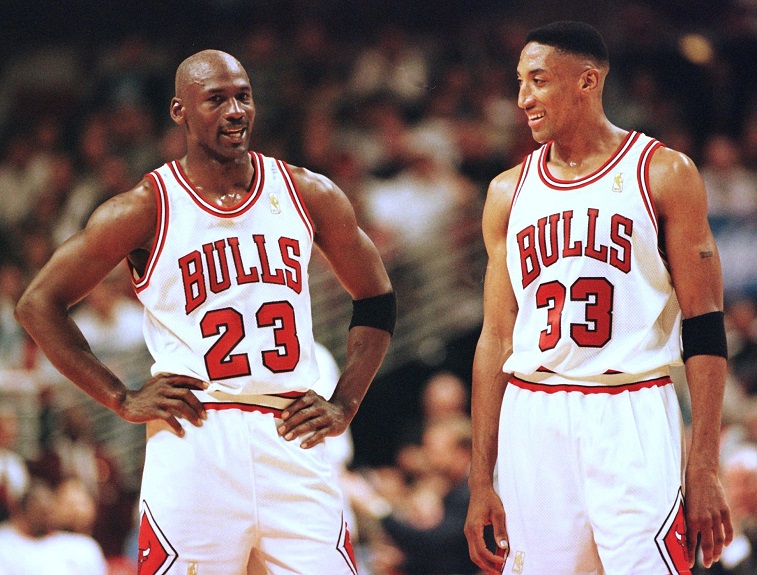 The Chicago Bulls of the '90s may not have been the same if not for one big-time trade. While Michael Jordan was the focal point of the Bulls, it was Scottie Pippen who became his right-hand man and one of the most underrated players on the team.
Fortunately, the Seattle SuperSonics helped pave the way for the duo of Jordan and Pippen, as they traded Pippen to Chicago Bulls for Olden Polynice. Pretty sweet deal by Chicago.
10. Vince Carter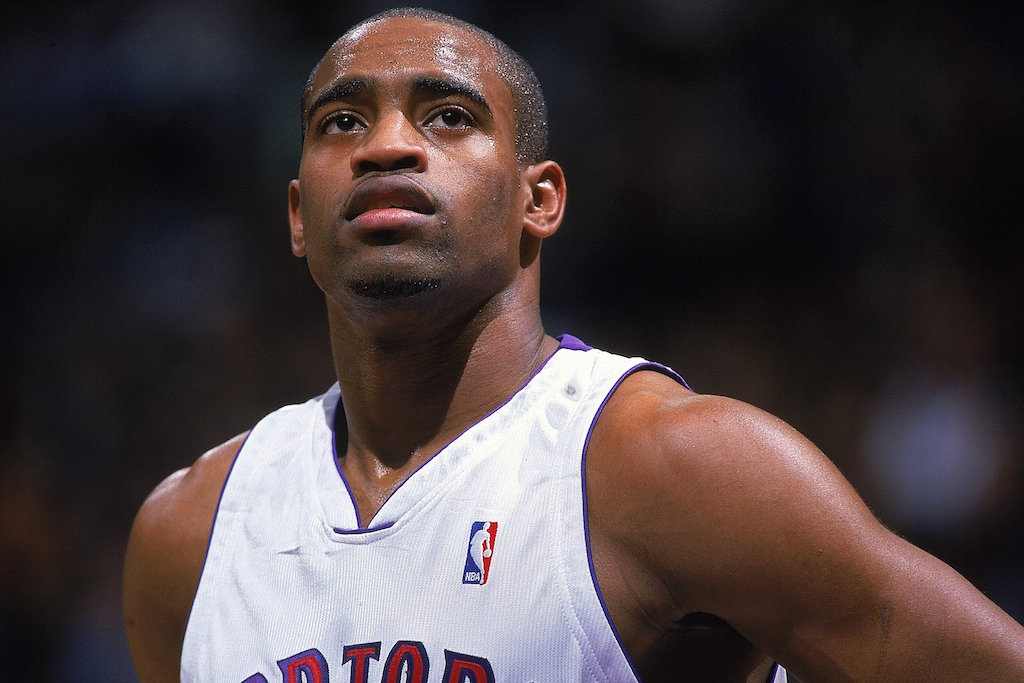 Let's talk Vinsanity. The Toronto Raptors traded Vince Carter to the New Jersey Nets in 2004, but before that move, he averaged 23.4 points per game, which is the highest in franchise history.
The trade for Carter included Alonzo Mourning, Eric Williams, Aaron Williams, and two first-round picks. Unfortunately, none of those players did much for the Raptors, while Carter averaged 23.6 points per game over five seasons with the Nets. Not your best move, Toronto.
Statistics courtesy of ESPN and Basketball-Reference.