NBA: 5 Players Who Played Way Past Their Prime
Plenty of NBA players are known for having regrets over retiring. Michael Jordan retired from the NBA three separate times. Plenty of others retired and then returned at a later date, including Magic Johnson, Kevin Johnson, and Rasheed Wallace. Even today, Ray Allen hasn't gone all in on being officially retired from NBA basketball.
But there are plenty of players on the other end of the spectrum, who just continue playing until they're no longer viable anymore — and several were stars on teams in the '90s who just recently hung up their sneakers. Here are six NBA stars who continued to play well beyond their prime.
1. Shaquille O'Neal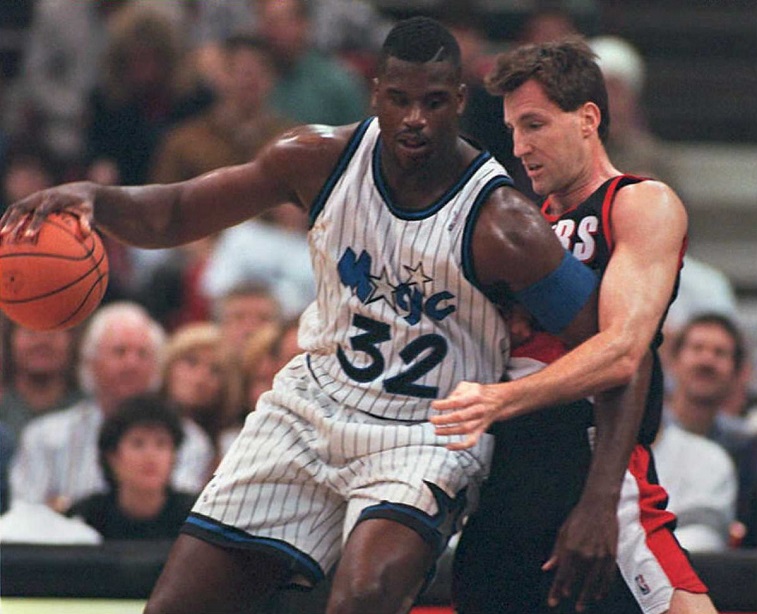 Most basketball fans' memories of Shaq come in black and blue or purple and gold. Shaquile O'Neal was drafted by the Orlando Magic at the age of 20, all the way back in 1992. He played there until signing with the Los Angeles Lakers in the summer of 1996, and he stuck around in Los Angeles until 2004 when he was dealt to the Miami Heat, where he would play three productive years.
In total, O'Neal made six trips to the NBA Finals, winning four rings, one MVP award, and several other major honors. But that wasn't the last we heard from Shaq, even before seeing him regularly alongside Charles Barkley on Inside the NBA. In his final four seasons, from age 35 until age 38, O'Neal was dealt from the Heat to the Phoenix Suns, then played out single seasons with the Cleveland Cavaliers and Boston Celtics.
During that time period, O'Neal averaged just 13.9 points and 7.6 rebounds in 26.5 minutes per game — a far cry from the 25.9 points and 11.6 rebounds averages he had in the first 15 seasons of his career.
2. Scottie Pippen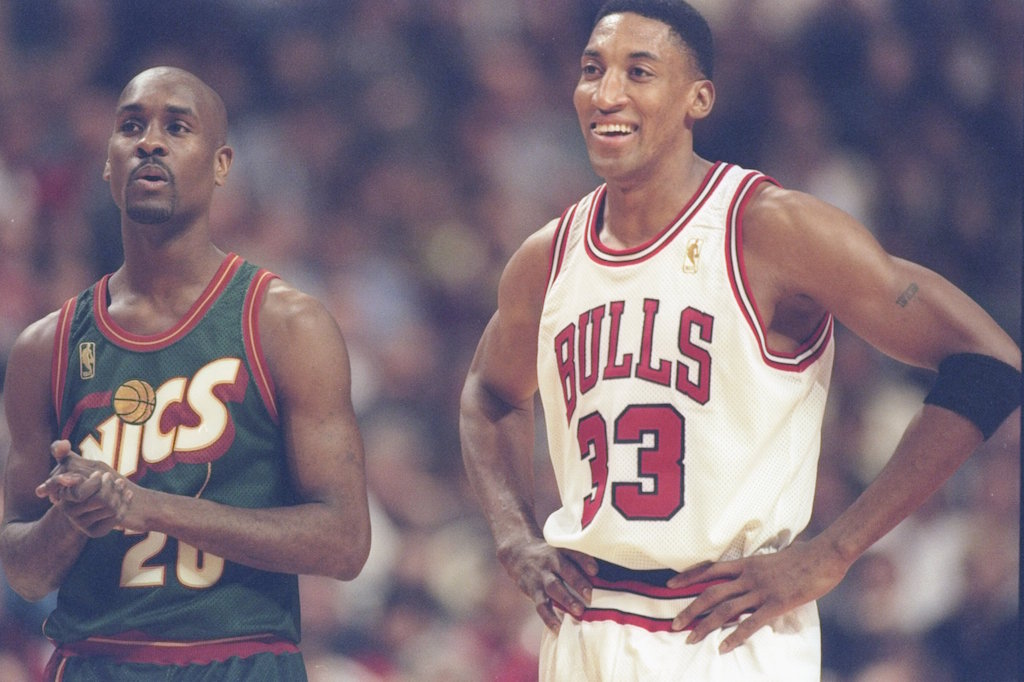 Scottie Pippen is most known for his role as second banana to Michael Jordan on the Chicago Bulls' championship teams from 1991–98. From age 24 until age 32, he averaged 19.6 points, 7.2 rebounds, and 5.9 assists in 37.9 minutes per game. After Jordan retired, the Bulls did a sign-and-trade for Pippen, sending him to the Houston Rockets, where he paired with Hakeem Olajuwon and Charles Barkley in chasing more championship rings.
Pippen's skills were in decline, although he was still a quality player by the time he reached Houston. But the Rockets were a disappointment in 1999, prompting them to deal Pippen to the Portland Trail Blazers for six players. Pippen again played a solid role outside of being the star he once was, helping the Blazers get to the Western Conference Finals in 1999–00.
He ended up signing a deal to finish his career in a Bulls uniform, which he did with 23 games played in the 2003–04 season. In his final three seasons, he averaged just 10 points with 4.5 rebounds and 4.7 assists in 29 minutes per game — including just 5.9 points per game in his final season.
3. Robert Parish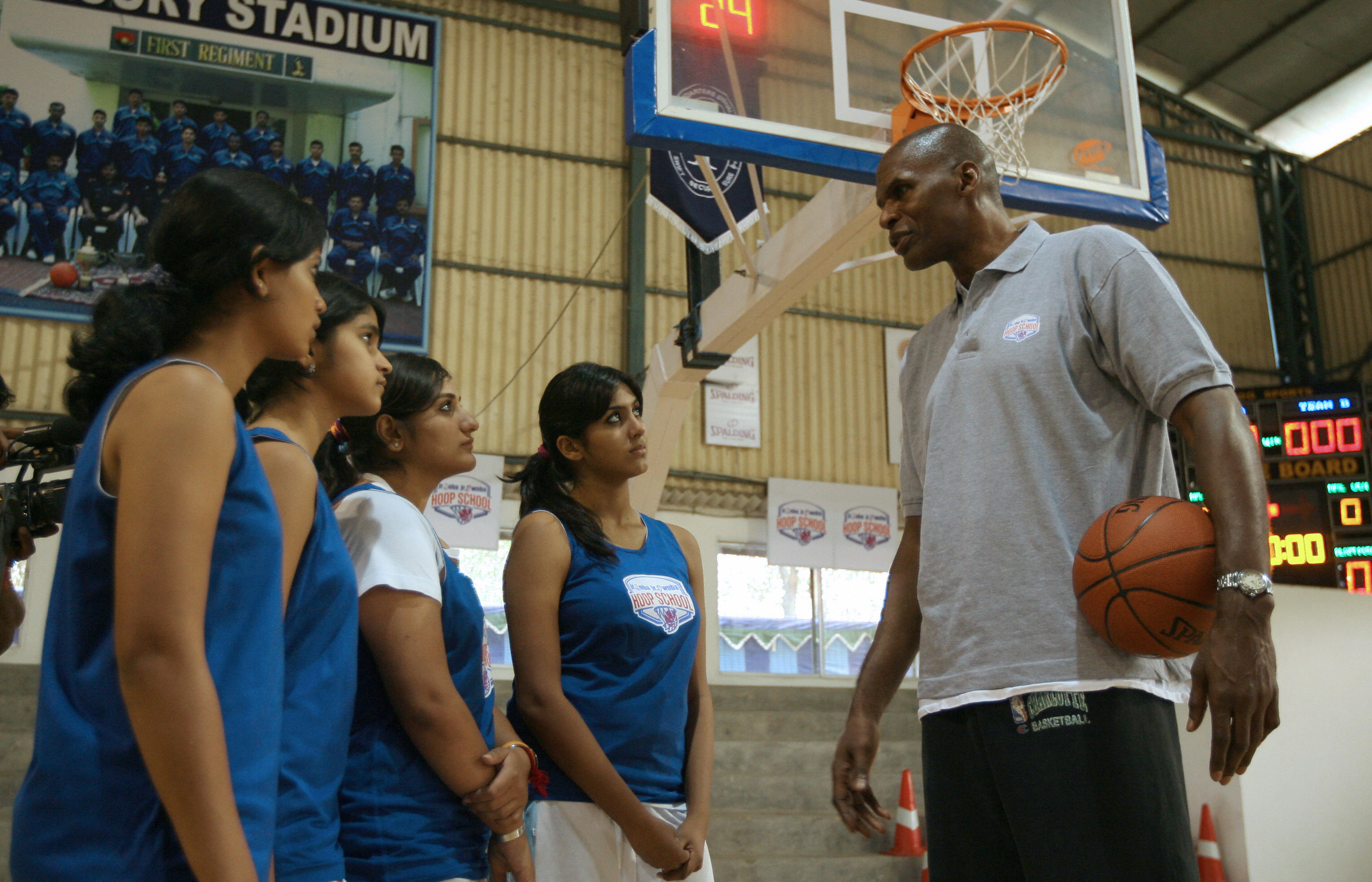 Yet another Hall of Fame player on the list, Robert Parish was one of the best centers in the game for the entire decade of the 1980s. He played on a stacked team with Larry Bird and Kevin McHale, forming the original "Big Three" in winning three NBA championships in Boston.
From age 25 to age 35, Parish was an All-Star seven times with averages of 17.8 points, 10.6 rebounds, and 54.4% shooting in 32.8 minutes per game. But his career was far from over.
He held on in Boston through the age of 40 as a productive player, but the Celtics walked away from Parish in the summer of 1994 with the intention of rebuilding in the post-Bird era. Parish signed with the Charlotte Hornets, where he played two seasons, and then spent one final year winning a fourth championship ring with the Chicago Bulls before retiring. Parish's final three years in the NBA came as mostly a backup center, averaging 4.2 points in 14.4 minutes per game.
4. Jason Kidd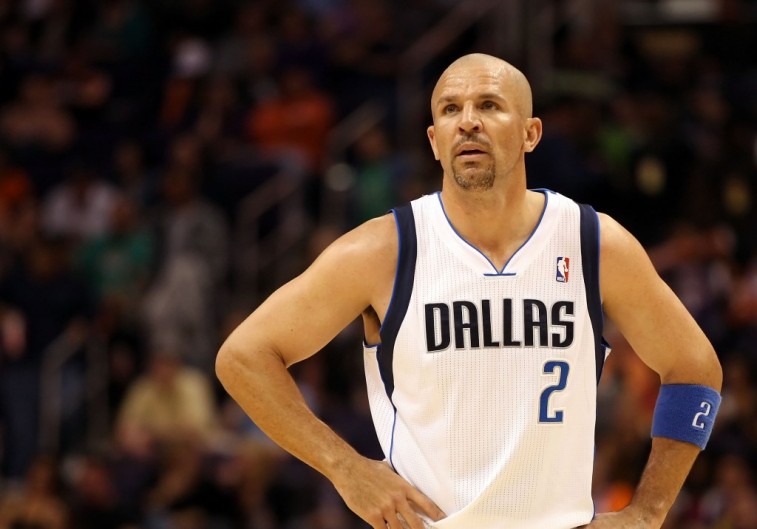 Jason Kidd defined an era at point guard, with his phenomenal passing, ability to get to the basket and score, and even some eye-popping rebound totals. From 1995–96 until 2005–06, spanning from age 22 to age 32, Kidd averaged 14.9 points, 6.6 rebounds, 9.3 assists, and 2.1 steals per game in 37.8 minutes. He made two trips to the NBA Finals with the New Jersey Nets and was an All-Star seven times, becoming one of the premier players in the NBA.
But, like the others, his career wasn't be over by a long shot. The Nets traded him in the 2007–08 season to the Dallas Mavericks — his original team — where he was eventually a part of a championship winner in 2010–11. Kidd signed to play one final season with the New York Knicks in 2012–13 before finally retiring several years past his prime. In the final four seasons of Kidd's career, he averaged 7.8 points, 4.6 rebounds, and 6.7 assists in 31.5 minutes per game.
5. Juwan Howard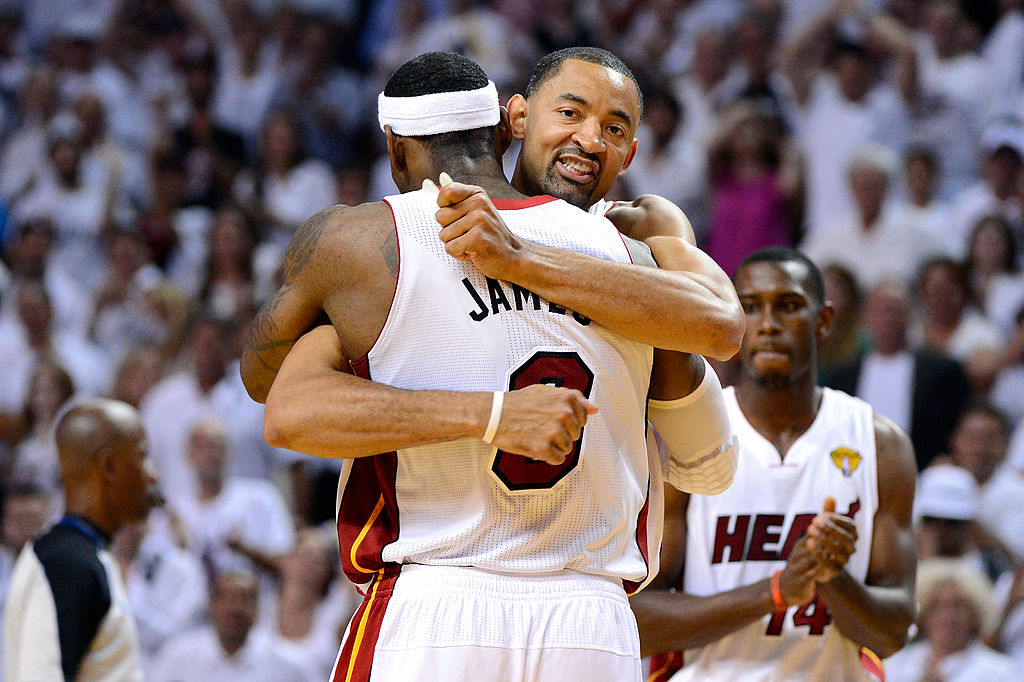 Juwan Howard probably doesn't make anyone recall the glory days, at least not fans of the NBA. But the truth of the matter is despite that his Washington teams never had great team success, is that Howard was a really good player early in his career.
Coming into the league as a rookie at the age of 21, Howard played until he was 30 with career averages of 17.8 points and 7.6 rebounds in 37.1 minutes per game. That's good enough to make an argument that he was one of the best power forwards in the NBA during that 10-year stretch. While his prime was gone by the time he turned 31 years old, his playing career was not. He hung on for an astounding nine more seasons, finishing up his career by ring-chasing with the Miami Heat in 2011–12 and 2012–13.
In Howard's final six seasons as an NBA player, he averaged just 3.4 points, 2.6 rebounds, and 12.8 minutes per game — starting just 31 out of 257 games that he played during that period. He did, however, get two championship rings out of the deal before retiring at age 39, so you could definitely say it was worth hanging around as long as he did.
Follow Ryan on Twitter @RyanDavisBP
Statistics courtesy of ESPN and Basketball-Reference.