NBA Players Who Might Already Be on the Trading Block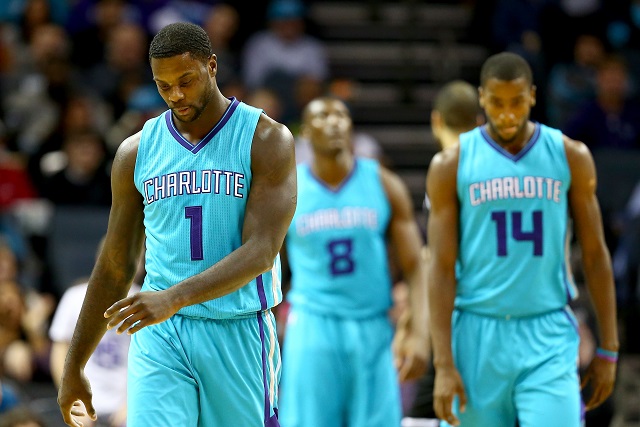 December 15 marked the unofficial start of the NBA's trade season, as players who signed new deals over the summer are now eligible to be sent to other teams, in exchange for draft picks, other players, and/or financial considerations. We're more than a quarter of the way through the regular season, and while there are some teams, like Philadelphia, who aren't actively looking to get better this year, there are other franchises looking for a fresh infusion of talent to help bolster them toward some kind of improvement — a playoff appearance, a deeper postseason run, or a real shot at an NBA championship.
And then there are teams that have tried experiments that don't look to be paying off. In Charlotte, Lance Stephenson was expected to bolster the new look Hornets into the next level of contention, pairing with Kemba Walker and Al Jefferson to move them into the middle of the playoff race, rather than the fringes. That, to be kind, hasn't happened, and less than 30 games into the Stephenson era the Hornets are reportedly taking calls on nearly everyone on the roster, save Walker and Jefferson, including the player from New York who led the league in triple doubles last season and drew national attention for blowing in LeBron's ear during the playoffs.
Another squad looking to switch things up — the Brooklyn Nets, who are still recovering from going all in on a championship two seasons ago, are making everyone available for trade, including the franchise centerpieces: Joe Johnson, Deron Williams, and Brook Lopez. The Nets, who made NBA history with the largest payroll ever last season, failed to make it past the Miami Heat after trading away a war chest of draft picks and other assets for Kevin Garnett and Paul Pierce, only to see Pierce sign with the Washington Wizards and Garnett to only be effective in small doses night in and night out. That's not to say the Nets don't want to win now, but only to suggest that they're exploring their options.
correction: this article originally listed Robin Lopez instead of Brook Lopez as a player the Nets would be looking to trade, and this story has been edited to correct that error.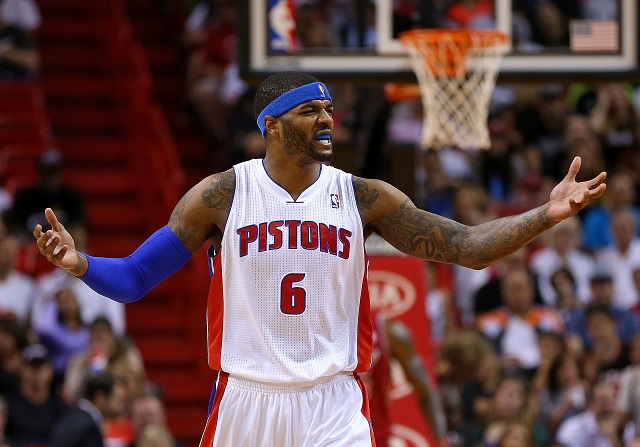 The Detroit Pistons, on the other hand, are burning it all down and leaving nothing behind. One of their franchise players, Greg Monroe, was so disillusioned with the team that he signed the one-year qualifying offer, which makes him an unrestricted free agent next season, which means that he can't be forced to go back to Detroit. Their other potential franchise player, Andre Drummond, is still a mountain of potential wrapped up in a learning process. And then they have Josh Smith and Brandon Jennings, both of whom GM/Coach Stan Van Gundy is reportedly trying to trade in an effort to "preserve his sanity." Which seems like a healthy plan.
Lastly, there's the weird case of Isiah Thomas. Formerly based out of Sacramento, and now Phoenix, the point guard just fired his agent, reportedly over a lack of a starting gig with the Suns. He could be trying to make a push for greener pastures, but with the league so full of talent at the point right now, we're not sure where he could land.