NBA: 5 Players in the Western Conference Who Must Step Up in 2016
The NBA is filled with its fair share of superstars. After an offseason filled with free agency moves that likely made your head spin, new faces have found new homes, and many players sit in great spots looking toward the 2016–17 season.
While these players may be pretty comfortable with their new homes, that doesn't mean they can't relax; they still need to help their teams find success and contend for the championship. With that said, we're going to look at the five players who truly need to step up this season if they want to have a chance to lead their team to the Western Conference Finals and possibly a championship.
1. Russell Westbrook, Oklahoma City Thunder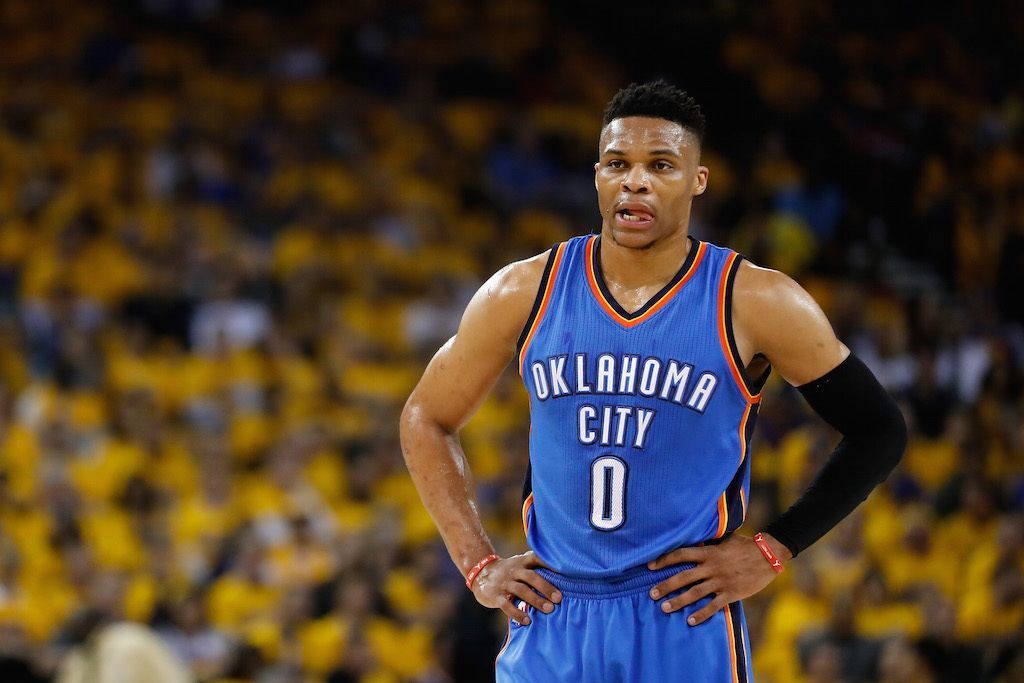 It will be hard for Russell Westbrook to improve on this past season, but now that Kevin Durant has officially left Oklahoma City, it's all on Westbrook's shoulders — and this is both a blessing and a curse. It's Westbrook's chance to shine, because all his moves will be magnified no matter if he epically fails at leading his team or steps up and slays the competition.
While he averaged 23.5 points, 10.4 assists, and 7.8 rebounds per game in 2015–16, the Thunder need even more from their superstar. Expecting him to top 25, 26, or even 27 points per game is a realistic goal. Basically, Westbrook needs to put the Thunder on his back, but as we've seen with this guy, he's more than capable of doing it. If there's any player in the NBA who teams may want to fear when he's playing angry, it's probably Westbrook.
2. Gordon Hayward, Utah Jazz
Gordon Hayward has slowly improved over every season during his young NBA career. Best of all? He's only 26 years old. Last season, Hayward shot 43.3% from the field, while averaging 19.7 points, five rebounds, and 3.7 assists per game. His scoring is the biggest need for the Jazz, as they aren't loaded with offensive weapons.
While Utah's 2015 season ended on a sour note, as they finished No. 9 in the West, just barely missing the playoffs, they still have a whole lot to be excited about. The Jazz went 40-42 last season, but with Hayward taking control of this offense and truly stepping up in a big way, they could be playoff-bound once again next season.
3. Chandler Parsons, Memphis Grizzlies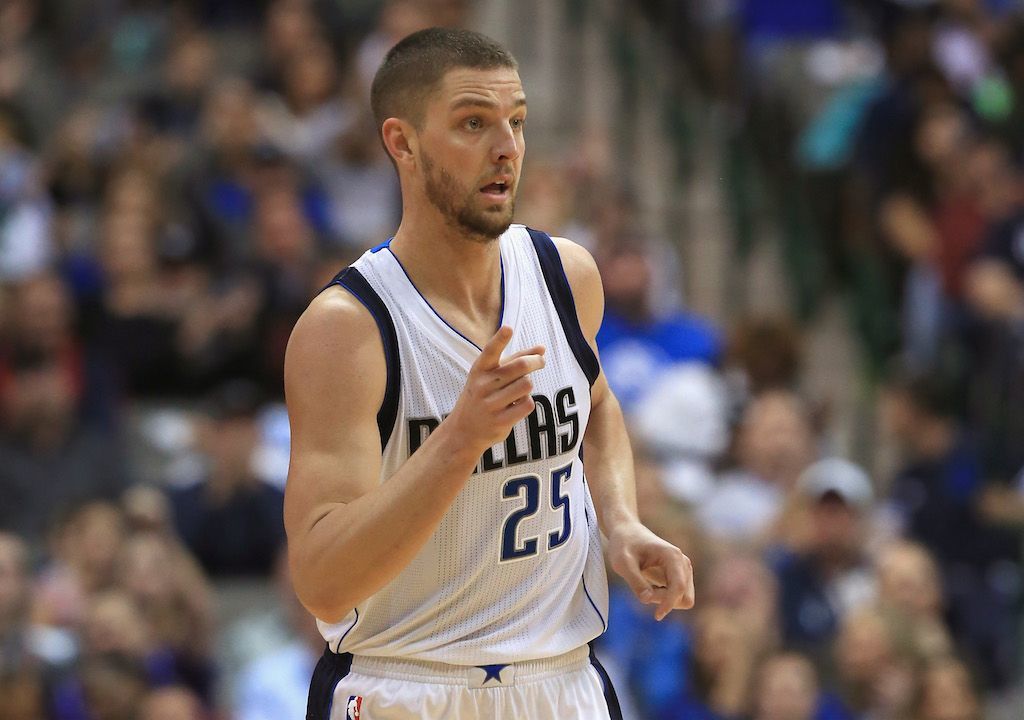 The Grizzlies absolutely paid up to make sure they got Chandler Parsons, and now they're hoping that he can push them to the next level. While it's hard to base anything off the Grizzlies' 2015 season, as they were destroyed by injuries, Parsons is expected to be a player who can change the game for this team, and specifically, add some outside shooting.
He landed a four-year, $94 million deal this offseason, and while he saw his numbers decline a bit, largely due to injuries with the Dallas Mavericks, he will still be a major player for the Grizzlies this coming season. Expect Parsons to average closer to the 16.6 points per game he averaged with the Houston Rockets back in 2013–14, compared to the 13.7 points he averaged last season with the Mavs.
4. Ryan Anderson, Houston Rockets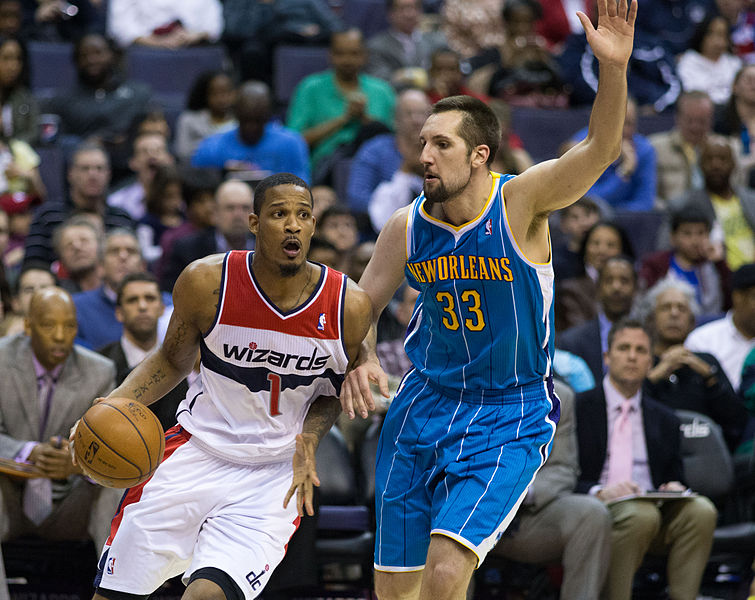 Ryan Anderson is another player who just got a massive deal, and Houston will heavily rely up him to do some big things for his new team. The Rockets no longer have Dwight Howard as their big man, and while Anderson won't fill that void, he will be asked to be one of the top scorers for the team.
Typically a reserve for the New Orleans Pelicans, the 28-year-old received a four-year, $80 million deal, but even as a reserve, he still managed to put up strong numbers. In 2015–16 alone, Anderson averaged 17 points and six rebounds per game. Houston needs that type of production — and even more — from Anderson if they want to work their way back up from the middle of the Western Conference.
5. Harrison Barnes, Dallas Mavericks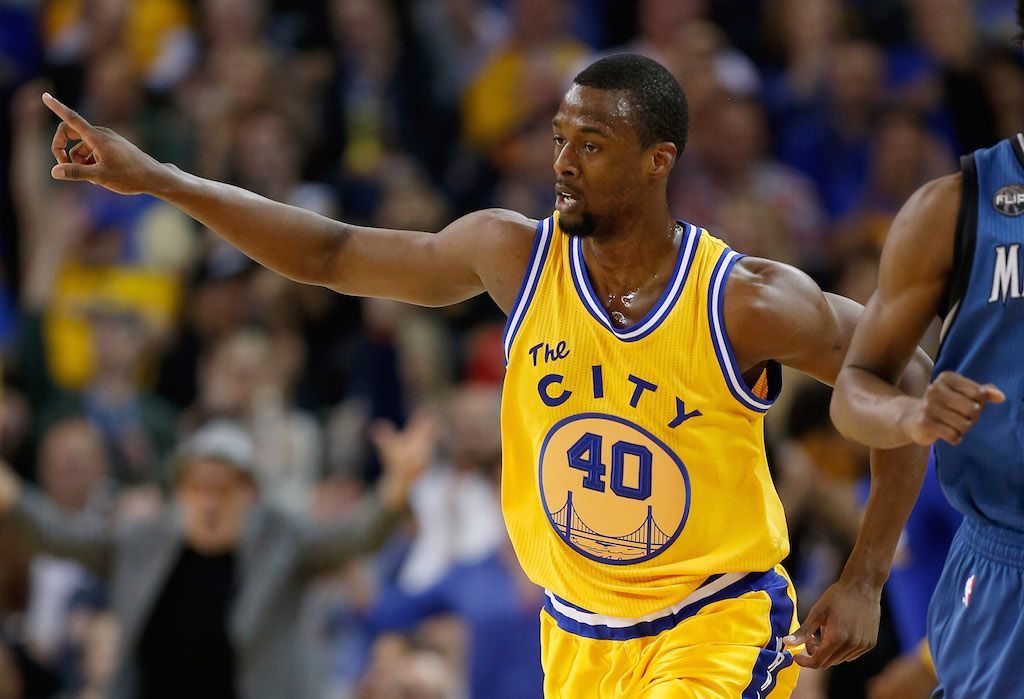 The Mavericks are taking a massive gamble on Harrison Barnes; one that will either flame out in a big way or pay off drastically for this team. Dallas needs a playmaker to pair up with Dirk Nowitzki, and they need one bad. After paying Barnes $94 million over four years, he's in a situation where he absolutely has to prove his worth.
During his four seasons with the Golden State Warriors, Barnes never averaged more than 11.7 points and 5.5 rebounds per game. There's obviously reason for Mavs fans to be concerned, but putting all of that to the side, you quickly realize that Dallas went all-in on the young small forward. If the Mavericks want to remain in the playoffs after going 42-40 and finishing No. 6 in the West last season, they will need Barnes to live up to the pre-draft hype he had back in 2012.
Statistics courtesy of ESPN.com and Basketball-Reference.com.