10 NBA Players Who Could Retire After This Season
The 2016–17 season is nearly over, and we already miss a handful of prolific players. Kobe Bryant spent all last season on a goodbye tour, while Tim Duncan and Kevin Garnett somewhat quietly slipped away into retirement. There really aren't any other players of their caliber near retirement. (We assume Dirk Nowitzki plans to play at least another year after this season.) However, these 10 aging players could retire when the 2016–17 season concludes.
1. Chris Andersen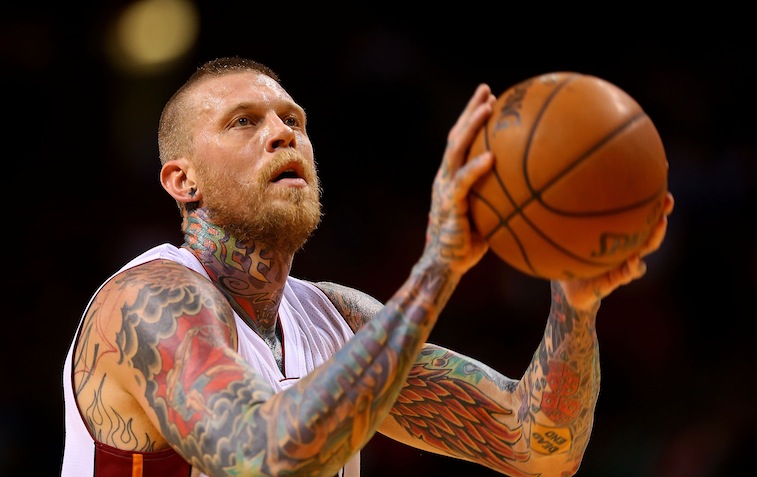 Yes, in fact, Chris "Birdman" Andersen still plays in the NBA. After a run with the Miami Heat and a brief stint last season with the Memphis Grizzlies, Andersen signed with the Cleveland Cavaliers and mostly sits on the bench at this point in the season. He's made it into two games for Cleveland thus far, playing seven minutes per game and averaging four points.
Andersen is 38 years old, and he entered the NBA all the way back in 2002 with the Denver Nuggets. Over the course of his career, he's endured suspensions for substance abuse; received the reputation of an energy guy off the bench; averaged 5.5 points and 5.1 rebounds; and won a championship ring with the Heat in 2013–14. At this point, we wouldn't be surprised if this is his final year.
2. Manu Ginobili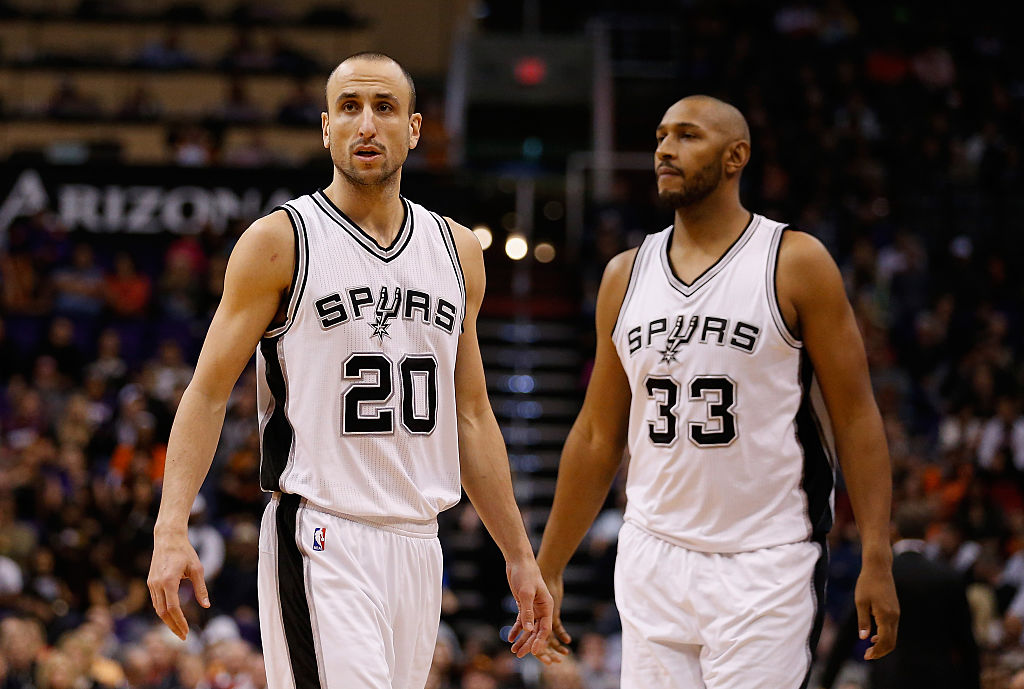 San Antonio Spurs guard Manu Ginobili nearly retired last offseason, but he ended up returning on a one-year contract. The numbers show a decline across the board for Ginobili, who averaged only 18.7 minutes and started a total of 10 games over the last six seasons. He's 39 years old, has played 15 years in the league — all with the Spurs — and won four championship rings.
It's widely assumed that Ginobili might finally retire after this season, after coming so close to doing so last offseason and returning with just one year guaranteed. After losing this year's Western Conference Finals to Golden State in the playoffs, the Spurs paid homage to him. But Ginobili hasn't officially announced his retirement. We'll wait and see.
Update: As of July 19, 2017, Ginobili has stated that he's returning to the Spurs next season.
3. Jason Terry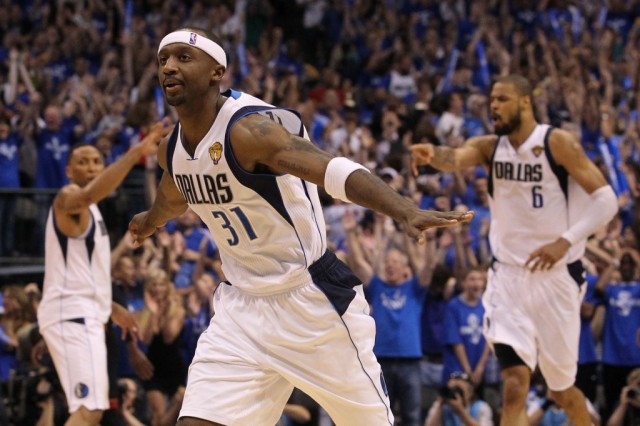 Guard Jason Terry falls into the category of players you didn't realize still played. He spent the last two years with the Houston Rockets, averaging 6.5 points in 19.5 minutes per game. The, he signed with the Milwaukee Bucks. He played 20.5 minutes and averaged 3.8 points on 33.3% shooting.
For his career, Terry has averaged 14.3 points in 31 minutes per game. He entered the league back in 2000 and was legitimately one of the best scoring guards in the NBA in his prime. Now, Terry is 39 years old and watched his playing time dwindle, opting to ride out his career on the bench under head coach Jason Kidd, his former teammate in Dallas. Terry won an NBA championship with those Mavericks, so if he calls it quits he shouldn't experience any major regrets.
4. Vince Carter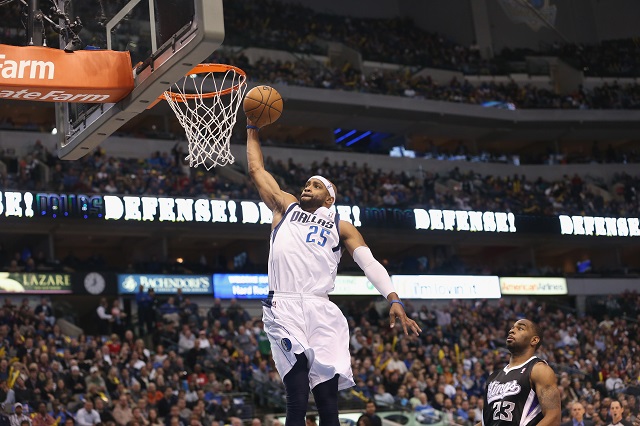 A former high-flying star in the league, Vince Carter is now 40 years old and a role player for the Memphis Grizzlies. When he was in his prime, Carter was one of the biggest superstars in the NBA. At 24 years old, he averaged 27.6 points per game for the Toronto Raptors, back in the 2000–01 season. Carter is a 10-time All-Star, but he hasn't made an All-Star team since 2006–07.
He wasn't very good the last two years, averaging 6.2 points on just 35.8% shooting from the field in 16.6 minutes per game. But this season he looked rejuvenated. Carter shot 47.4% from the field, playing 27.7 minutes and averaging 10.4 points per game. It's not an indication that it'll continue, or that he'll return after this season, but retirement is not a sure thing for Carter.
5. Paul Pierce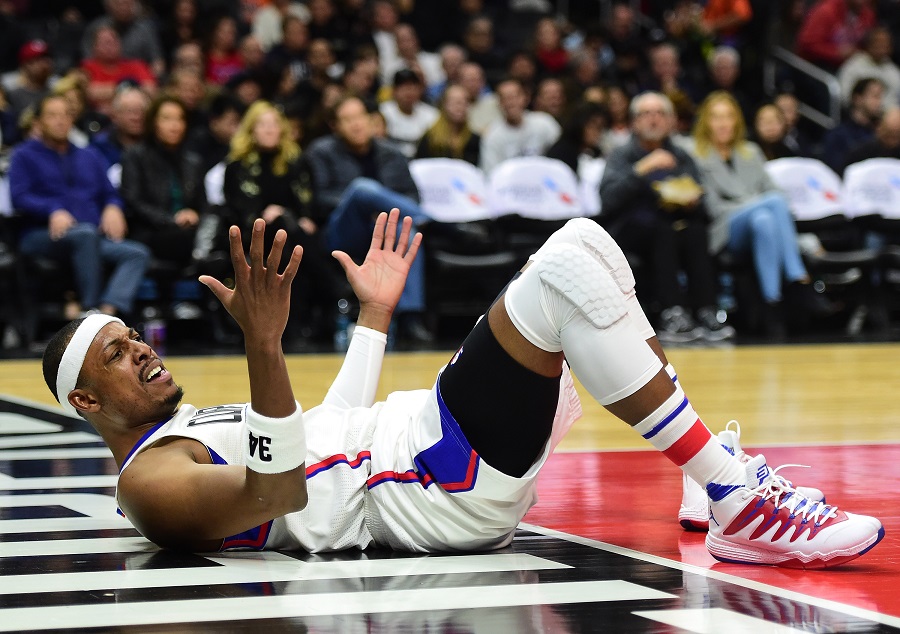 Small forward Paul Pierce is still with the Los Angeles Clippers, despite the fact that he has yet to play this season. This season marks the 39-year-old's 19th year in the league and second with the Clippers, after spending 15 seasons with the Boston Celtics and one each with the Brooklyn Nets and Washington Wizards. For his career, "The Truth" has averaged 20 points in 34.6 minutes per game.
But lately, his production is gradually falling off. Last season, Pierce's minutes dropped off to 18.1 per game and his points to just 6.1 per game. It's hard to imagine the potential future Hall of Famer seeing too many minutes moving forward. It's likely that this will be the final season for Pierce, who won a championship back in 2007–08 with the Celtics.
Update, 4/30/2017: Pierce officially announced his retirement.
6. Mike Miller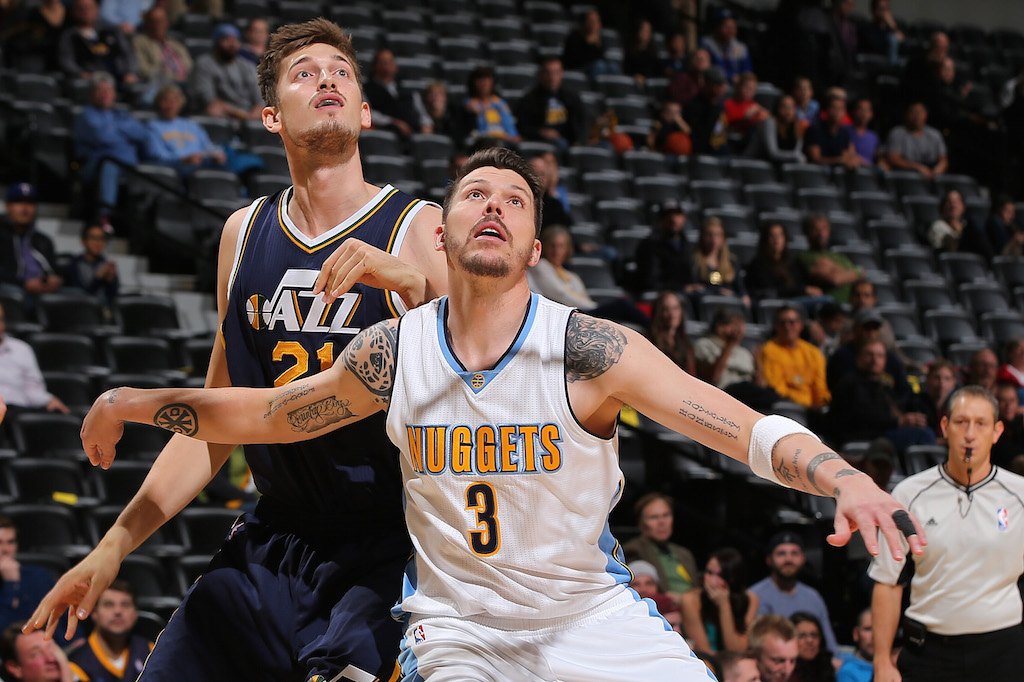 If it seems like Mike Miller has been in the NBA forever, it's because he pretty much has. Drafted by the Orlando Magic with the No. 5 pick in the 2000 draft, the former Florida Gator has bounced around from team to team (seven squads in the past 17 seasons). At 37 years old, Miller currently finds himself in his second year with the Denver Nuggets. Of course, he's far from the player who averaged a career-best 18.5 points per game with the Memphis Grizzlies back in 2006–07.
Miller played in just five games this season, averaging 1.8 points in 4.2 minutes a night. Considering his history of injuries, as well as a battered body we thought would've decayed years ago, it's a miracle the two-time NBA champ has lasted this long. Miller recently signed a deal with the Denver Nuggets. Only time will tell if his career lasts.
7. Boris Diaw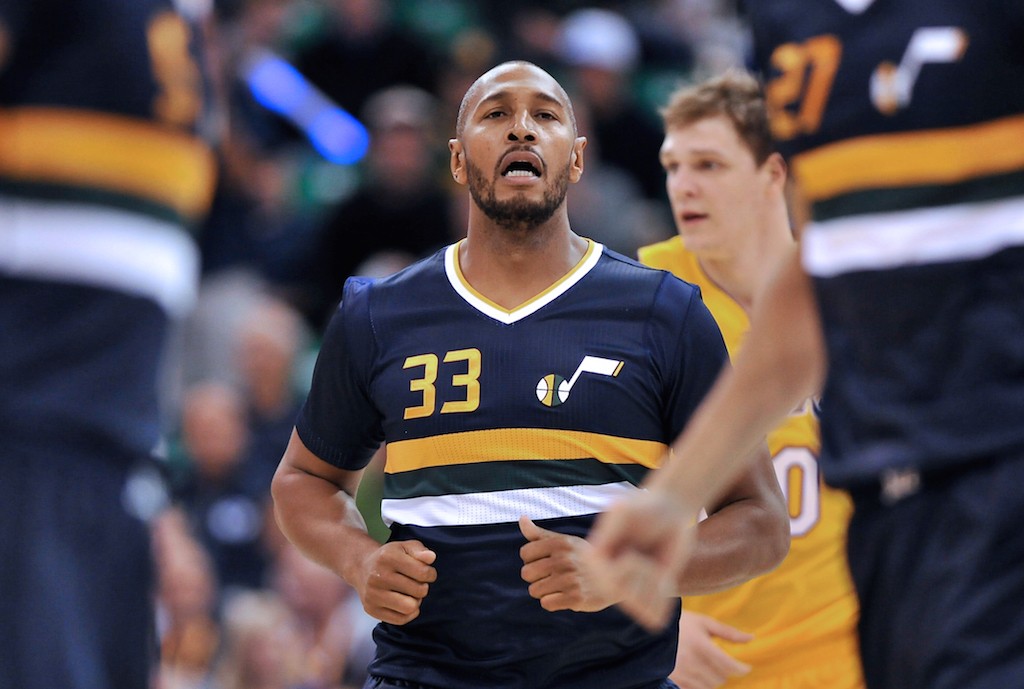 Despite his limited athleticism, Boris Diaw carved out a place for himself in the NBA because of his high basketball IQ, savviness on the court, and impressive work ethic. Taken by the Atlanta Hawks with the No. 21 pick in the star-studded 2003 draft, Diaw has played for five squads, won one NBA championship, and compiled career averages of 8.8 points, 4.4 rebounds, and 3.3 assists per game. Unfortunately, this season with the Utah Jazz, the Diaw we're used to seeing is nowhere to be found.
This year, the veteran power forward shot just 44.8% from the field while averaging a measly 4.6 points, 2.1 rebounds, and two assists a night. He played just 18.8 minutes per game (with 10 other players seeing more time). Don't be surprised if the 2016–17 season is the last we see of Diaw in an NBA uniform.
8. Matt Barnes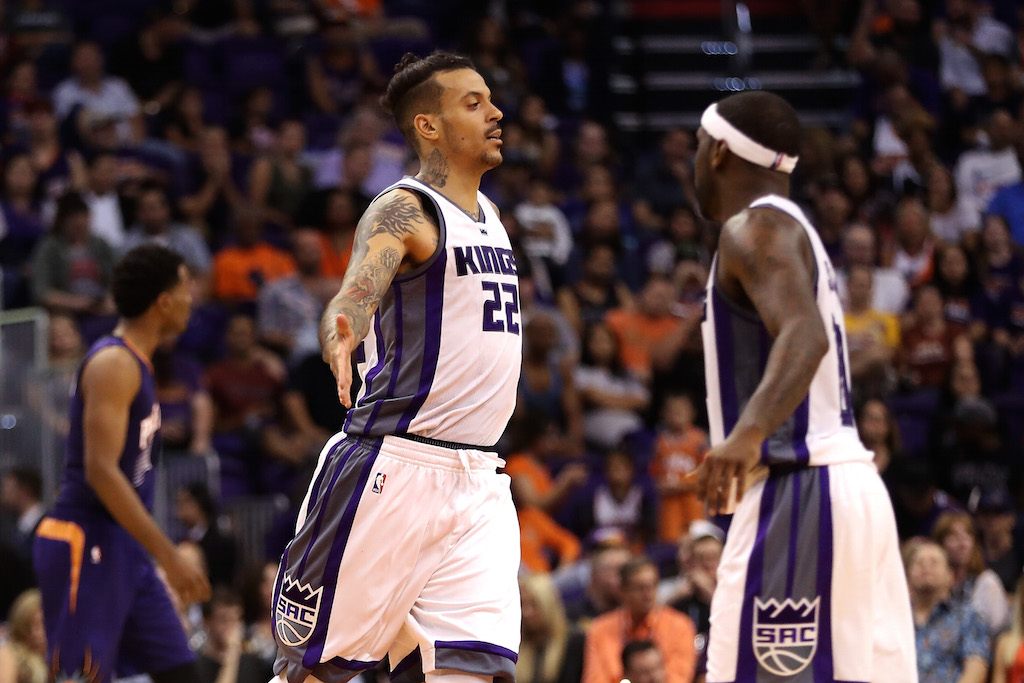 It's not every day that you see an individual taken with the No. 45 overall pick playing in their 14th NBA season. Yet, that's exactly what Matt Barnes, who was selected in the second round of the 2002 draft, is doing. However, Father Time is undefeated, and we think Barnes is starting to feel that.
Although Barnes started 12 games this season and averaged 25.2 minutes a night as a member of the Sacramento Kings, he's no spring chicken. The journeyman forward is 37 years old. It wouldn't surprise us if all the extra — and unexpected — minutes begin to take a toll on his body. If you ask us, there's no reason to fight the inevitable.
9. Luis Scola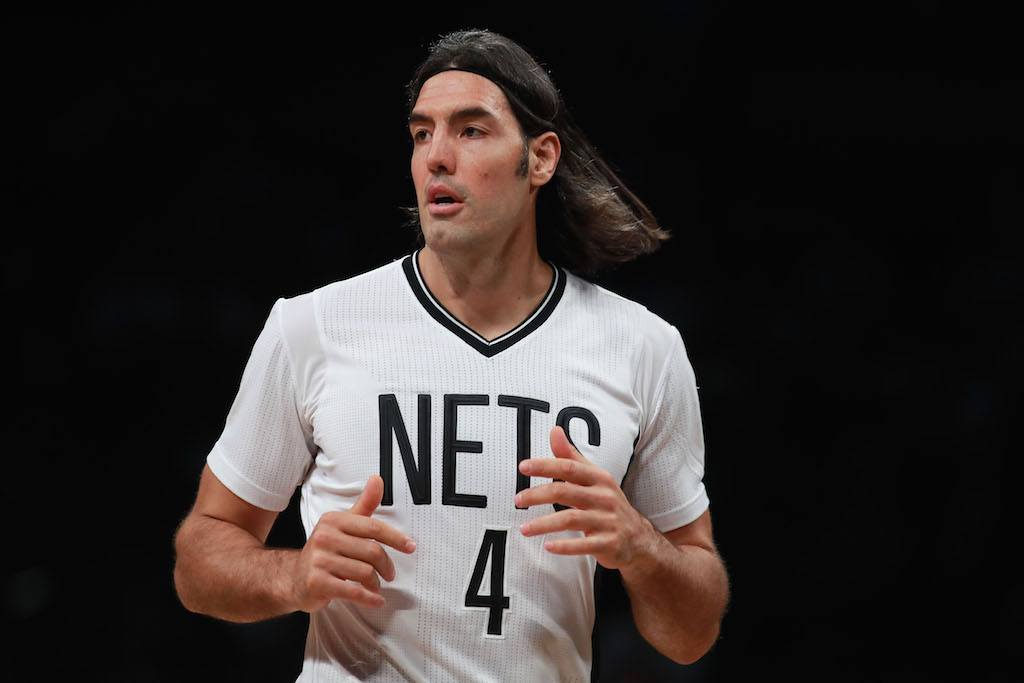 Despite getting drafted No. 55 overall in the 2002 draft, Luis Scola didn't step onto an NBA floor until the 2007–08 season. By that time, the Argentinian power forward was already 27 years old. And therein lies the problem.
After his 10th NBA season, Scola barely contributed as a member of the Brooklyn Nets. He was 14th on the team in minutes, playing just 13.4 a night and averaging a mere 5.5 points and four rebounds per night. These weren't the sort of numbers a team wants to see from a rotation player — let alone a 37-year-old. His friend, Ginobili, has mentioned retirement. Maybe it'll will convince Scola, too.
10. David West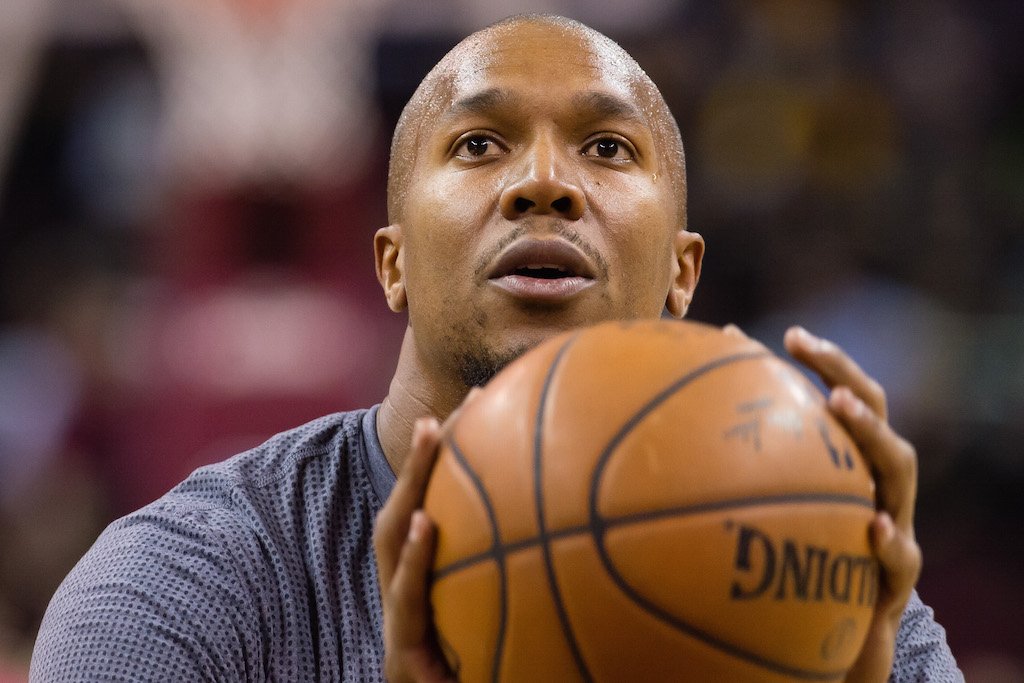 We feel for David West. The guy's made two All-Star Games and averaged at least 17.1 points and 7.4 rebounds a game seven times in his career, yet he resigned to signing one-year, veteran's minimum deals (over the last two seasons) in order to chase that elusive championship ring. From the looks of it, 2016–17 may prove to be his last chance.
After failing to reach the promised land with the Spurs last year, West opted to sign with the Dubs, knowing full well what the team was capable of. However, he provided a meager 4.1 points and 2.8 boards in 11.5 minutes per game. If West wins a title with Golden State this season, it'll all have been worth it. If he doesn't, perhaps it's best for everyone if he just walks away.
Statistics courtesy of ESPN and Basketball-Reference.