5 NBA Players With the Most to Prove This Season
The NBA season is underway, and all the focus is on a few select teams and players in the 2016–17 season. How will the Golden State Warriors adjust to having a verifiable All-Star team on the court? Will the Cleveland Cavaliers be able to defend their title? How will James Harden perform as a point guard in Mike D'Antoni's offense? All great questions. But uncertainty surrounds a few individuals, too. Here are five players who have something big to prove this season.
1. Joakim Noah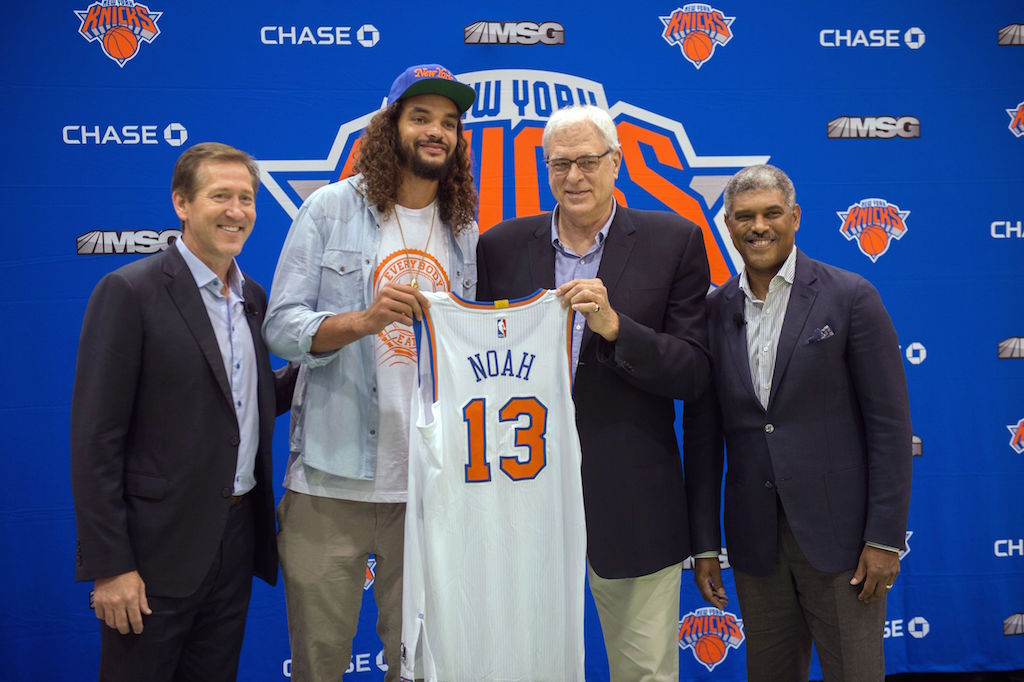 Back in 2013–14 with the Chicago Bulls, Joakim Noah blossomed into the player many thought he could be. The 28-year-old center averaged 12.6 points, 11.3 rebounds, and 5.4 assists per game. He won the Defensive Player of the Year award and helped lead the Bulls to the postseason despite lacking Derrick Rose.
But this was the last time Noah experienced real success on the court. Knee problems pushed him harder that year, and offseason surgery took a toll on what he provided the next season. Noah's points dropped to 7.2 per game and his rebounds fell to 9.6. Things were bad enough that the following season the Bulls limited him coming off the bench. Then he dislocated his shoulder and saw his season end.
The New York Knicks paid a lot of money to get Noah this offseason. So far, though, he's played 23 minutes per game, averaged just under nine boards and fewer than six points a contest. Needless to say, Noah has a lot to prove this season.
2. Nikola Mirotic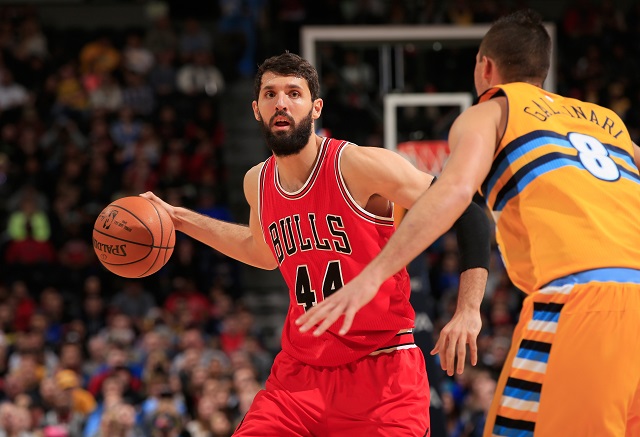 Chicago Bulls forward Nikola Mirotic is surrounded by a lot of fanfare. The 26-year-old has the body of a power forward but the skills of a guard. He's able to handle the ball and shoot three-pointers with the best of them. When Mirotic first arrived, many thought he was a star in the making. Unfortunately, so far, he's struggled to gain traction with his NBA career.
In his first two seasons, Mirotic averaged 10.9 points on 40.6% shooting and 35.5% from the three-point line — although he did drastically improve his outside shooting percentages in his second season. Mirotic isn't much of a defender and often makes bad decisions with the basketball, which leads to doubt about whether or not he'll ever develop into a quality starting forward on a good team. With his pending free agency, Mirotic needs to make some strides to prove himself this year.
3. Goran Dragic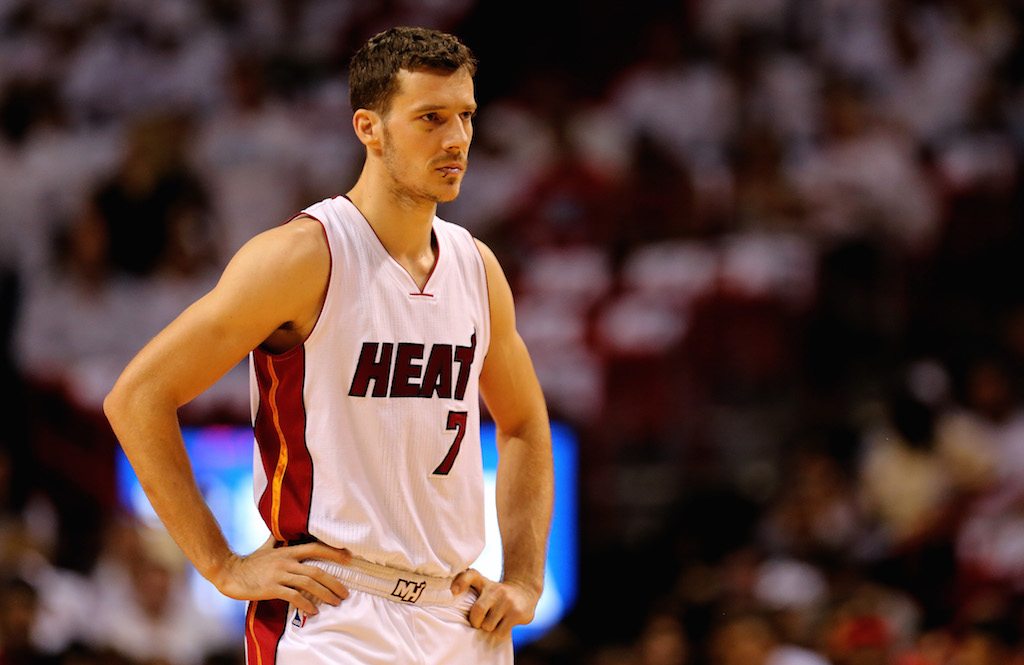 In 2013–14, Phoenix Suns guard Goran Dragic proved himself as one of the better up-and-coming players in the NBA. He scored 20.3 points on 50.5% shooting and 40.8% from three-point range and won the Most Improved Player award that season. But in the middle of the following year, the Suns dealt Dragic to a retooling Miami Heat team and his production began to decline. In 2015–16, Dragic averaged 15.5 points on just 31.2% from three-point range.
But Chris Bosh and Dwyane Wade aren't around, which gives Dragic the opportunity to be a star on offense yet again. This might not mean great things for team success. However, Dragic will have an opportunity to prove he is still a high-quality player Miami can build around, along with center Hassan Whiteside and several of their talented, young players.
4. Joel Embiid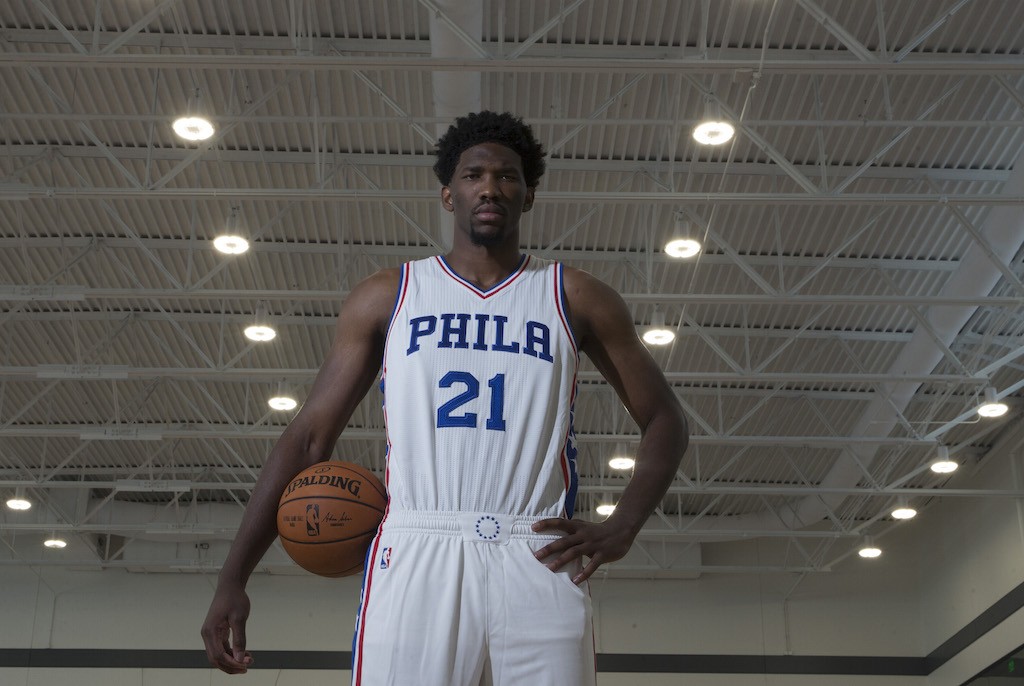 It may have taken two years but we finally, oficially, saw Philadelphia 76ers center Joel Embiid has played an NBA game. He looked impressive in his first official action on the court, dropping 20 points and seven rebounds in just 22 minutes of play in the team's season-opening loss to the Oklahoma City Thunder. Embiid even made a three-pointer, showing an expanded game that could suit him well, and his game has continued to impress — he's currently averaging 19 points and 7 boards despite being on a strict minutes restriction and not playing in any back-to-backs.
Of course, this is the same player who was drafted in 2014 and then sat out the last two years. Embiid faces cautiously optimistic expectations. He is healthy and certainly appears to have the tools to transform into a quality NBA center. But history is littered with cautionary tales, including that of Greg Oden, who had one good, mostly healthy season before seeing his career ravaged by continuous injuries. Embiid's injury history lands him squarely in the "something to prove" camp this season, even if he's one of the most exciting rookies in the league right now.
5. Steven Adams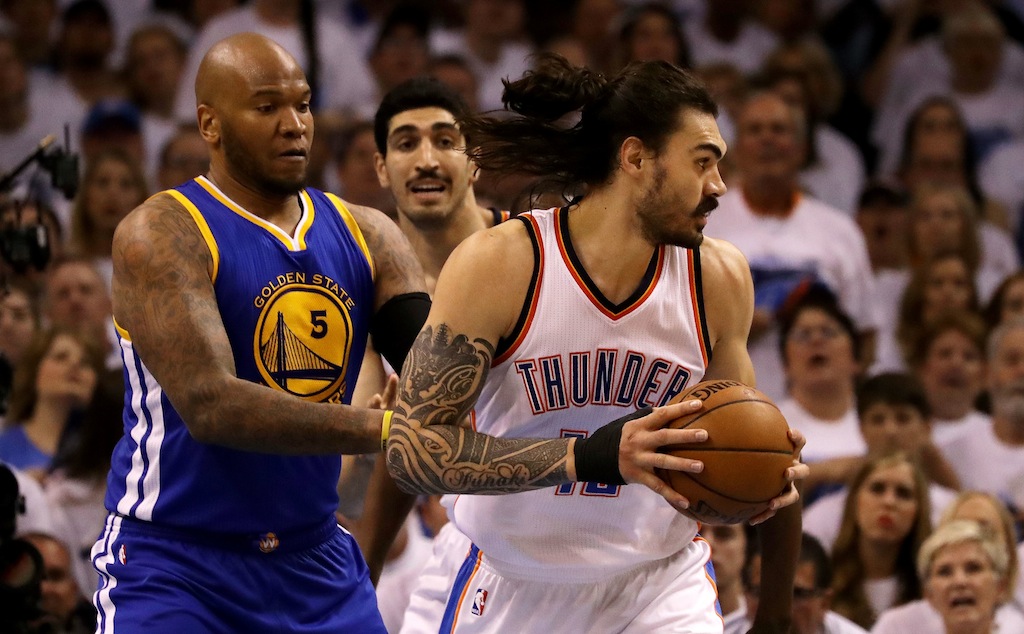 Oklahoma City Thunder center Steven Adams is undoubtedly getting his best opportunity to shine in his fourth year in the NBA. Gone are Kevin Durant and Serge Ibaka, two of the top three scorers on the team over the last several seasons. Russell Westbrook is still around, along with a few others such as Victor Oladipo and Domantas Sabonis. Adams got off to a strong start in their first game, scoring 16 points in 36 minutes of play, and the Kiwi Phenom has upped his game to average personal best in minutes, points and rebounds (29, 12, and almost eight, respectively)
But one thing has been clear all season —  he has another quality center hiding behind him in Enes Kanter, who scored 17 points in 24 minutes in the Thunder's season opener. Kanter will work to steal away Adams's starting job and some of his minutes, which makes this year a big one for Adams to prove that he deserves Billy Donovan's confidence. It hasn't been the case so far, but if he can't prove he's worth it, Adams will eventually move to the bench in favor of Kanter.
Statistics courtesy of ESPN and Basketball-Reference.