NBA: Top 3 Teams With the Most Expensive Playoffs Tickets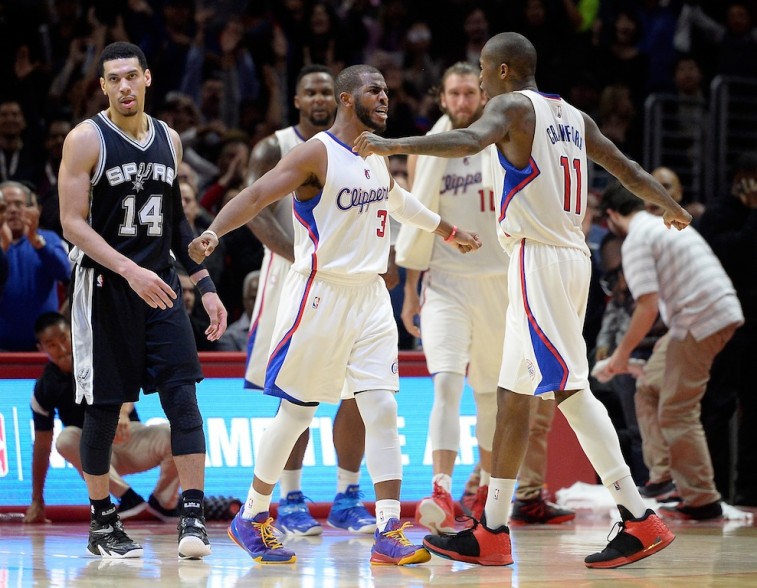 Regular-season basketball is fun, but playoff basketball raises the stakes. As a result, if you wish to witness this kind of excitement, you'll have to pay a bit extra.
The average secondary market price for first-round games in the 2015 NBA Playoffs will be considerably expensive. One of the major winners in this arena are the Los Angeles Clippers. If you're hoping to see a first-round game at the Staples Center, a ticket will cost you an average of $309.53. That figure is a little bit more than the price of admission for a first-round Cavaliers game at Quicken Loans Arena.
Interestingly enough, LeBron James's team is the only playoff squad to have its ticket prices drop from the regular season to the playoffs. Regular-season tickets, on average, cost Cleveland fans $254. But they can see their second-seeded juggernaut perform in the postseason for an average of only $194.80 a pop. In the end, it pays to be a Portland Trail Blazers fan. This team has the cheapest tickets out of all the first-round contenders. For an average price of $150.95 a seat, you can enjoy Damian Lillard and LaMarcus Aldridge take on the Memphis Grizzlies at the Moda Center. That's not a bad price for what may turn out to be a quality four-five matchup.
Of course, if you think these ticket prices are a little on the high side, then you're in for a rude awakening; these figures are just the tip of the iceberg. With that, here are the three teams with the most expensive first-round tickets in the 2015 NBA Playoffs.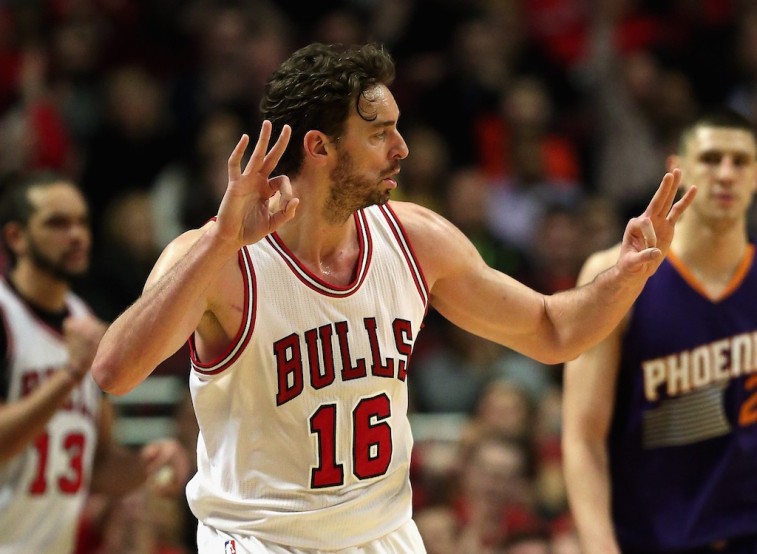 3. Chicago Bulls
Average secondary market price: $309.61
The Chicago Bulls enter the postseason as the No. 3 seed and will play host to the Milwaukee Bucks. Despite the Bucks not being at full strength, the Bulls are healthy and ready to go. It may have been more reasonable to check out a game at the United Center during the regular season — ticket prices averaged $199 a game — but this is the playoffs. And if you want to see Tom Thibodeau's boys play at home, you better expect to pay.
It may only be the first round, but the average secondary ticket for a game in Chicago costs $309.61. This is an increase of 55.5% from the average ticket during the 2014-2015 regular season. Call this price steep if you want, but the Bulls have a roster worthy of the high cost. Now we'll see if Derrick Rose, Jimmy Butler, Joakim Noah, and Pau Gasol can live up to the billing.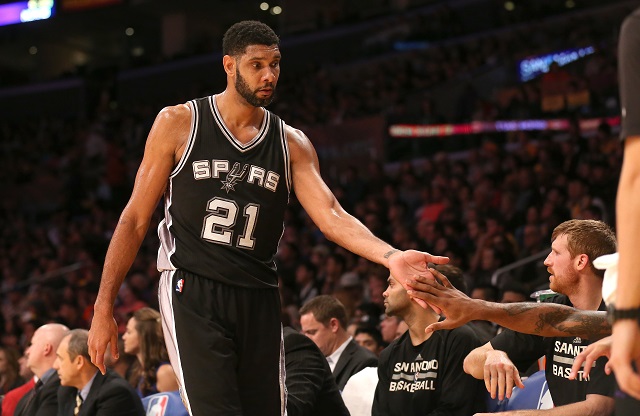 2. San Antonio Spurs
Average secondary market price: $367.84
If you were hoping that it wouldn't be too expensive to witness the San Antonio Spurs begin their title defense, then your bubble's about to burst. After all, this is the Spurs we're talking about. Tim Duncan's on a quest for his sixth ring, Tony Parker's out to prove he's still one of the league's elite point guards, and Gregg Popovich is set to give the basketball world some of the best quotes of all time. It also doesn't hurt that San Antonio's first-round opponent is the formidable Los Angeles Clippers.
It wasn't as if ticket prices for Spurs games during the regular season were cheap. Fans were forced to shell out an average of $199 a ticket to attend a contest at the AT&T Center. But the postseason is usually when you get to see San Antonio at its best, so ticket prices will be inordinately high. The average first-round ticket for a game in San Antonio is priced at $367.84. In case you were wondering, that's a 191% increase from the average cost of a regular-season ticket ($126). As you can see, if you wish to witness beautiful basketball, it won't be cheap.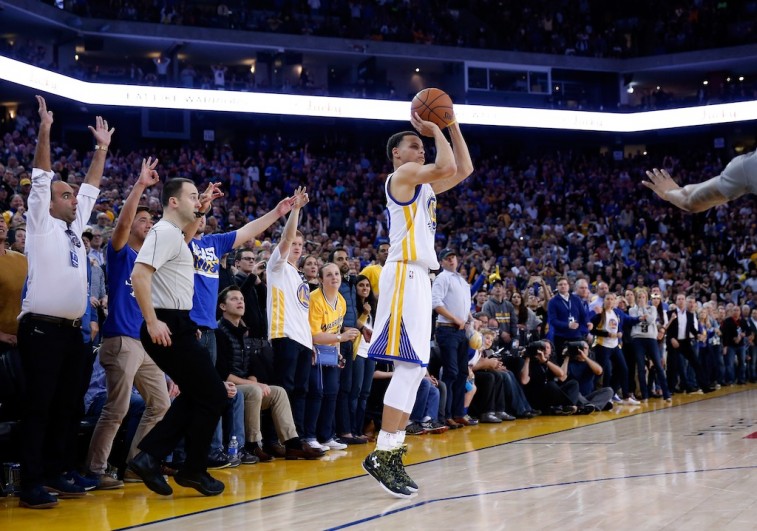 1. Golden State Warriors
Average secondary market price: $417.94
If you wish to see the best, then it's going to cost you top dollar. But from what we hear, seeing a game at Oracle Arena is totally worth the price of admission. The energy in the building is contagious, especially if Stephen Curry and Klay Thompson are feeling it from the outside. The Golden State Warriors know they have the best show in town, and they plan on capitalizing on every opportunity. That's why these first-round tickets will cost you an arm and a leg.
The average regular-season ticket was priced at $327. The average first-round ticket is a bit more — 27.8% more. The hottest ticket in the Golden State is an average of $417.94. If you can afford to drop that much on a single ticket, we suggest you get yourself to the Warriors game. This team is spectacular and could truly take home the title this season. Plus, should the Warriors advance in these playoffs, the tickets will only go up from here.
All ticket price data are courtesy of Forbes, with information from TiqIQ.