NBA Playoffs 2015: First-Round Preview and Predictions in the West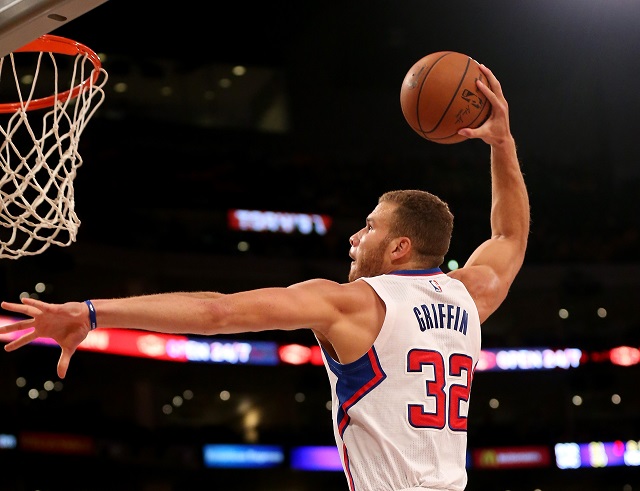 The 2014-15 NBA regular season finished in crazy fashion. Some teams made their final playoff pushes, while others jockeyed for better position. It was an intense last few weeks. But now we can put that all behind us. The 2015 NBA Playoffs are set to begin, and playoff drama is an entirely different animal. That will prove especially true in the Western Conference.
All season long, the West has been considered more competitive than its counterpart. And if we're going by final records, then it'd be hard to refute this statement. The teams in the Western Conference are absolutely stacked. From the top seed to the bottom, there are a handful of squads that could potentially make it to the NBA Finals. And that's what makes things so intriguing.
The Golden State Warriors look like heavy favorites, but they'll have to prove to everyone that their dominance in the regular season wasn't a fluke. The Houston Rockets can score in bunches, and the Memphis Grizzlies are a physical nightmare. Of course, you can't overlook Gregg Popovich's boys. The champs have made up for their early season struggles, and they look like a team to be feared. And then there are the Clippers. You can't forget about the Clippers. Led by a great point guard in CP3 and under the tutelage of Doc Rivers, LA's "other" team could cause some serious headaches. The fun is just getting started.
With the pieces officially in place, all that's left to do is break things down. In order to see how the West may be won, here's a look at the matchups, and our predictions, for the first round in the Western Conference.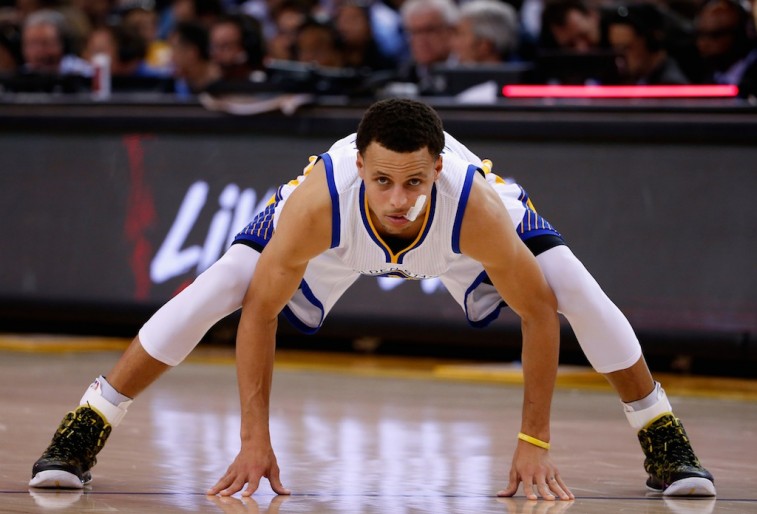 Golden State Warriors (1) vs. New Orleans Pelicans (8)
The Golden State Warriors are good. In fact, they are really good. They led the league with 67 wins, scored an NBA-best 110 points per game, and had the second-highest offensive rating in basketball (111.6) this season. The Warriors also played defense at a high level. The team's 101.4 defensive rating was the best of the best. Steve Kerr has to be pumped for his first postseason as a head coach, and Stephen Curry and Klay Thompson are poised to light up the rest of the Western Conference. But first they have to get through the New Orleans Pelicans and stud Anthony Davis.
The Pelicans snagged the eighth and final spot out West with a statement win against the San Antonio Spurs on the last day of the regular season. New Orleans rolls into the playoffs as winners of seven of its last 10 games and will be looking to build off this late momentum. Davis averaged 24.4 points and 10.2 points rebounds per game this season, and it's safe to assume that he'll get his in this series. But New Orleans has a defensive rating of 107.3, which is 22nd in the league. That won't cut it against Golden State, who beat the Pelicans three games out of four in the regular season. Look for that trend to continue.
Prediction: Golden State Warriors in five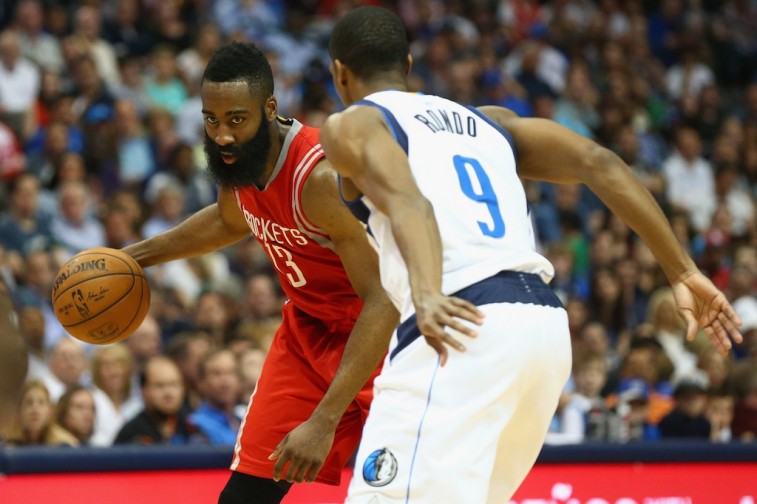 Houston Rockets (2) vs. Dallas Mavericks (7)
James Harden's 27.4 points per game may have only been good enough for second place in the 2014-2015 scoring race, but the Houston Rockets took home the second seed in the Western Conference. We're sure he's fine with the tradeoff. The Rockets enter this series as winners of four games in a row, and with the one-two punch of Harden and Dwight Howard, they'll be difficult to take down.
The Dallas Mavericks are sitting in the No. 7 spot and, given the level of talent on the team, should be able to hang with the Rockets. Unfortunately, Rick Carlisle hasn't been able to get this squad to gel. The Mavs are also lackluster on the defensive end of the floor. They give up 102.3 points per game and are 20th in the league in defensive rating. We love Dirk Nowitzki, but we don't love Dallas in this battle of Texas juggernauts. The Rockets took three of four from the Mavs in the regular season, and the Beard won't be denied in this series.
Prediction: Houston Rockets in six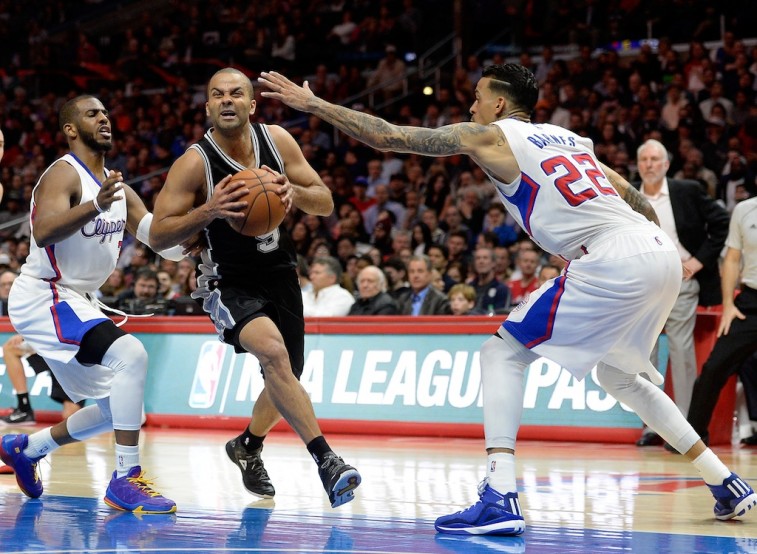 Los Angeles Clippers (3) vs. San Antonio Spurs (6)
This just seems unfortunate if you're a Clippers fan. Los Angeles's better basketball team is coming into the playoffs with a lot of confidence. They've won nine of their last 10 games, which include seven in a row. The Clippers offense is finally where it's supposed to be. L.A. has a 112.4 offensive rating (first of 30) and is putting up 106.7 points per game (second of 30). This should be the postseason when the Clippers finally make some real noise. But of course, they get paired up with the San Antonio Spurs.
Despite entering the postseason as a six seed, the Spurs are anything but. San Antonio is also 9-1 in its last 10 contests, and the champs seem more than ready to defend their title. The Spurs are a top 10 team offensively and top three in defense. Chris Paul and Blake Griffin will do their thing for the Clippers, but it won't be enough to take down San Antonio. They're too seasoned, too well-rounded, and too focused. The regular-season split between these two Western Conference powers won't matter in the end. Only one team can advance. And we like the Spurs.
Prediction: San Antonio Spurs in seven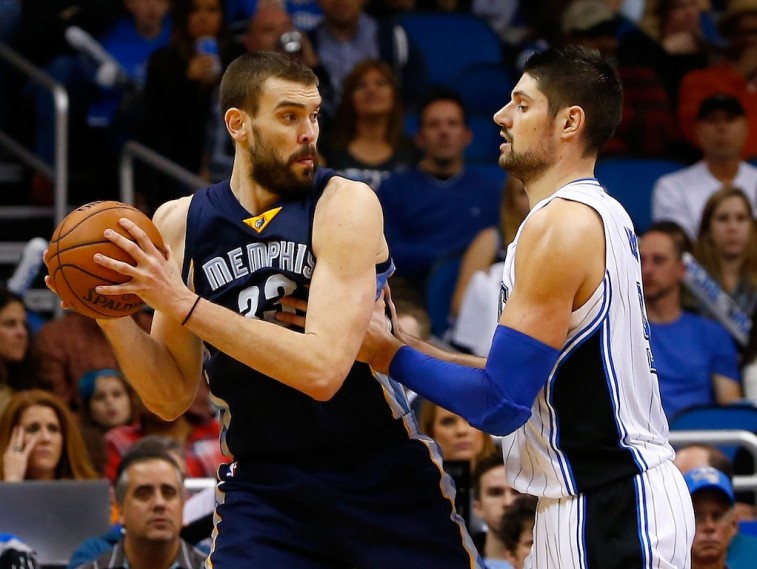 Portland Trail Blazers (4) vs. Memphis Grizzlies (5)
The Portland Trail Blazers enter the postseason with a 51-31 record and have Damian Lillard and LaMarcus Aldridge leading the way. But this team hasn't been able to overcome its injuries; their play of late clearly reflects that. Portland is 4-6 in its last 10 games, and that's not how you want to end your regular season. Fortunately for them, the Memphis Grizzlies aren't playing much better.
Memphis is 5-5 in its last 10 contests. But they have a 55-27 record, so despite a lower seed, they'll have the home court advantage. The Grizzlies aren't an offensively explosive team, but their defense is super strong. Anchored by Marc Gasol and Tony Allen (who's questionable for Game 1), the Grizz are only giving up 95.1 points per game and have a defensive rating of 102.2. Both of these teams are dealing with health issues, and if point guard Mike Conley doesn't return for Memphis, then this series could take a different turn. Still, Memphis swept the season series, and we like them to take care of business in the first round.
Prediction: Memphis Grizzlies in six
All statistics are courtesy of Basketball-Reference.com, NBA.com, and ESPN.go.com.