NBA Playoffs: 4 Underdogs Who Could Pull Off a First-Round Upset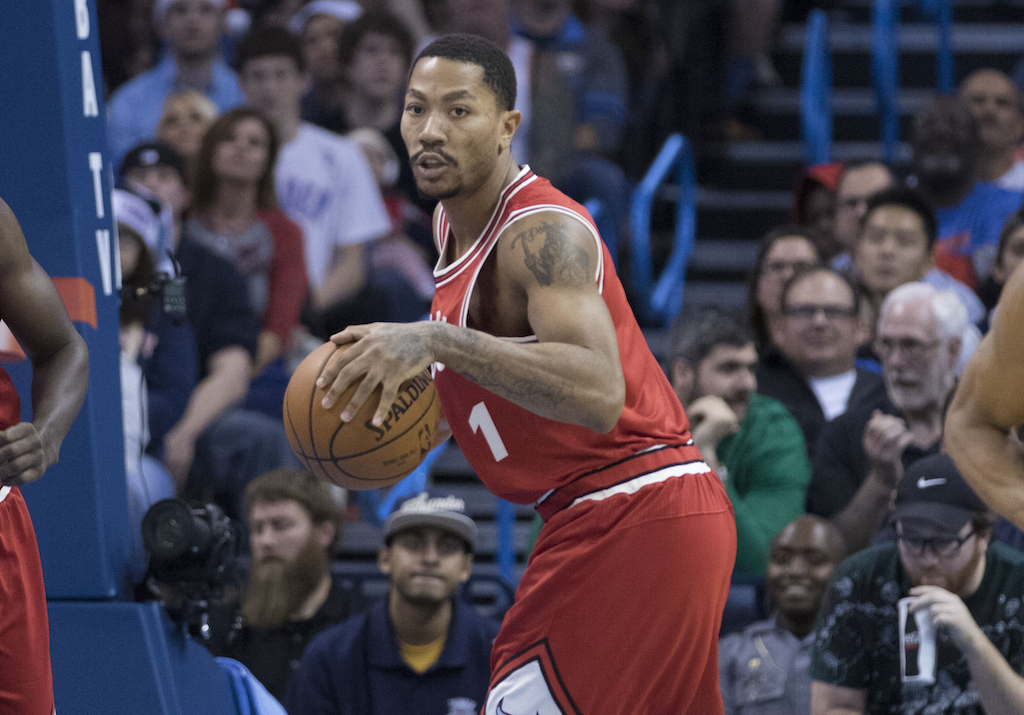 Once the NBA playoffs roll around, the fun really begins, and it's obvious that upsets can and will likely happen. While we've seen a few upsets in recent years, we'll never forget when the No. 8-seed Golden State Warriors and Baron Davis pulled off a stunning first-round upset over the top-seeded Dallas Mavericks. That year, the Mavericks won 67 games and had the league MVP in Dirk Nowitzki. It didn't matter though, as Davis and Stephen Jackson helped the Warriors pull off the incredible in six games.
This is just one example of a first-round upset, so the question is, which teams in the 2016 NBA playoffs have the best chance to pull off their own stunners? Obviously matchups will play a big role, but we're going to take a look at four teams who could prove that home court doesn't matter all that much on the way to a shocking upset. Let's start it off with a team who has plenty of playmakers, yet are on the fringe of the playoffs in the Eastern Conference.
1. Chicago Bulls
Listen, if you want to bet against Jimmy Butler, Pau Gasol, and Derrick Rose, be our guest. Those three alone are strong enough to upset pretty much any team in the East, with the possible exception of the Cleveland Cavaliers. Even with that said, we've seen the Bulls and Cavs have some great matchups in the playoffs over the past couple years, so maybe this could be the year Chicago has their number?
Rose's strong play and health will be a key factor though. It's also obvious that Butler is now the star of this team, while Gasol can dominate many other power forwards on the offensive end of the court. All in all, if this team gets hot, they can do more than just win a first-round playoff series; they could actually make a bit of a run.
2. Charlotte Hornets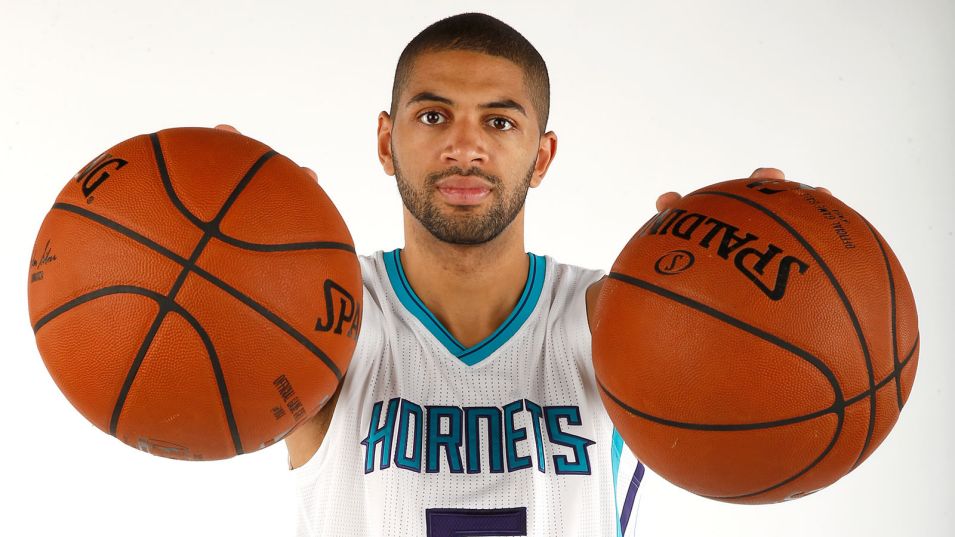 The Hornets are a fun team to watch, but many people forget that they played the entire start of the season without Michael Kidd-Gilchrist and have also lacked Al Jefferson as of late. Both of these players are massively important moving forward, but they've been a hot team to start the month of February regardless, showing exactly what they're capable of doing. With Kemba Walker, Kidd-Gilchrist, Nicolas Batum and Jefferson, they're a pretty dangerous bunch.
Charlotte is right on the fringe of the playoffs, but it's fully expected that they'll get in. The real concern is whether or not they'll be able to dodge the likes of the Cavaliers or Toronto Raptors in the first round. The most important players on this team have to be Walker and Batum, especially when the postseason rolls around. Walker is averaging over 20 points, five assists, and four rebounds per game, while Batum is averaging 15 points, 6.5 rebounds, and 5.6 assists. These two make a dangerous pairing, and have made the Hornets not only a playoff team, but a dangerous one at that.
3. Houston Rockets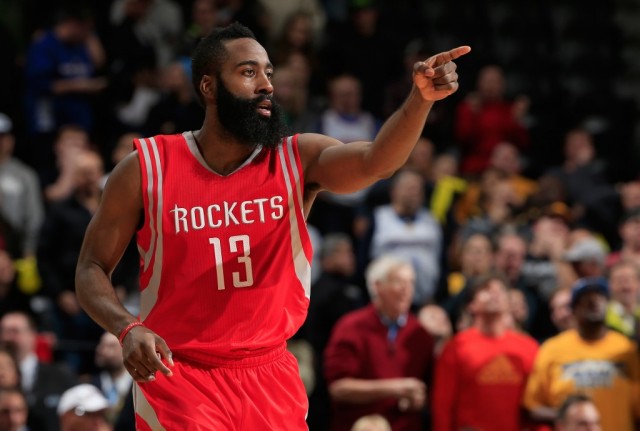 Listen, the Rockets may be the most up-and-down team in the NBA, but would you want to go up against James Harden and Dwight Howard in the playoffs? No chance. Let's also not forget that Trevor Ariza has the ability to knock down shots as well, and this team has some intriguing depth. No, they aren't the most dangerous of the lower seeds on the list, but having Harden alone simply makes them a team that higher seeds should fear.
If the Rockets are able to steal home-court advantage from a team, they could pull off a shocking first-round upset. Now, it will be a bit harder for the Rockets than the two teams we previously mentioned for one simple reason: They're in the Western Conference. The top teams in the West include the Golden State Warriors, San Antonio Spurs, Oklahoma City Thunder, and Los Angeles Clippers. Can you imagine any of those teams going home in the opening round? That'd be a pretty impressive upset to call.
4. Indiana Pacers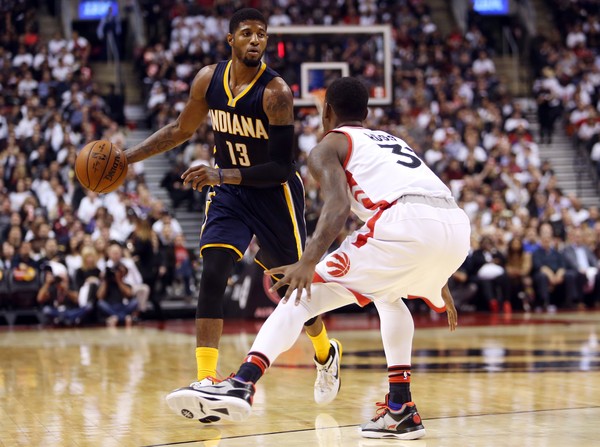 If the Pacers finish in the No. 6 seed, they'll face the Boston Celtics. If this becomes the case, we don't hate the Pacers' chances despite the Celtics' talent. No, Indiana isn't great on the road, but they have quite a bit of talent. We can start by talking about Paul George, but his ability to dominate a game is already well-known, so let's discuss a few of his teammates. Indiana has a strong outside shooter and scorer in Monta Ellis, as well as other shooters, C.J. Miles and Rodney Stuckey.
To go along with those two, they have a young rising star in Myles Turner at center, who has proven to be the real deal over the past few weeks. While Ian Mahinmi isn't exactly an offensive powerhouse, he can rebound the ball and cause issues for opponents inside. To go along with those two, Jordan Hill has proven to be a reliable option. The Pacers aren't a sleeper pick to win the NBA title, but to get a first-round upset? We probably shouldn't bet against George and company.
Statistics courtesy of ESPN.com.
Follow Jeff Smith on Twitter @JSM8ith