NBA Playoffs: 9 Players Who Can't Miss in the 2019 Postseason
With all the thrilling buzzer-beaters, jaw-dropping dunks, and big-time blowouts, the 2019 NBA playoffs are some of the most exciting in recent memory. Fans are jeering and cheering from their seats and enjoying all the action unfold. More than half of the teams that made the postseason have been eliminated as we inch closer to the NBA Finals. These nine players are or were the most successful shooters with the highest field goal percentages during the 2019 playoffs (as of May 8).
9. George Hill, Milwaukee Bucks: 54.7%
Journeyman George Hill is rewarding the Bucks for their faith in him. He was inactive for two long stretches and averaged just 7.6 points per game on 45.6% shooting during the regular season, but he stepped it up in the postseason. Through the first two rounds of the NBA playoffs, Hill scored in double figures in six of 10 games with one of the best field goal percentages to boot.
8. Kawhi Leonard, Toronto Raptors: 58.7%
Some say Kawhi Leonard is playing in a league of his own and putting his postseason performances above legendary players like LeBron James and Kobe Bryant. Leonard is averaging 38 points per game in the playoffs which is something neither James, Bryant and Warrior opponent Kevin Durant haven't accomplished in their careers. Leonard also has one of the highest field goal percentages of the 2019 NBA playoffs, which is something prolific shot-misser Kobe Bryant never accomplished.
7. Clint Capela, Houston Rockets: 57.7%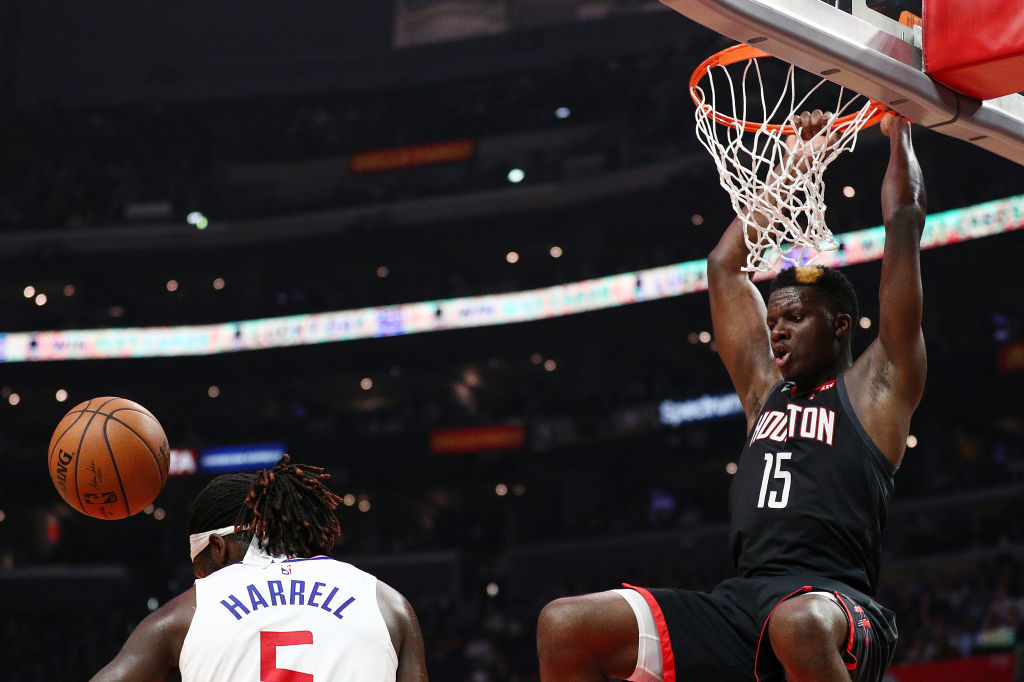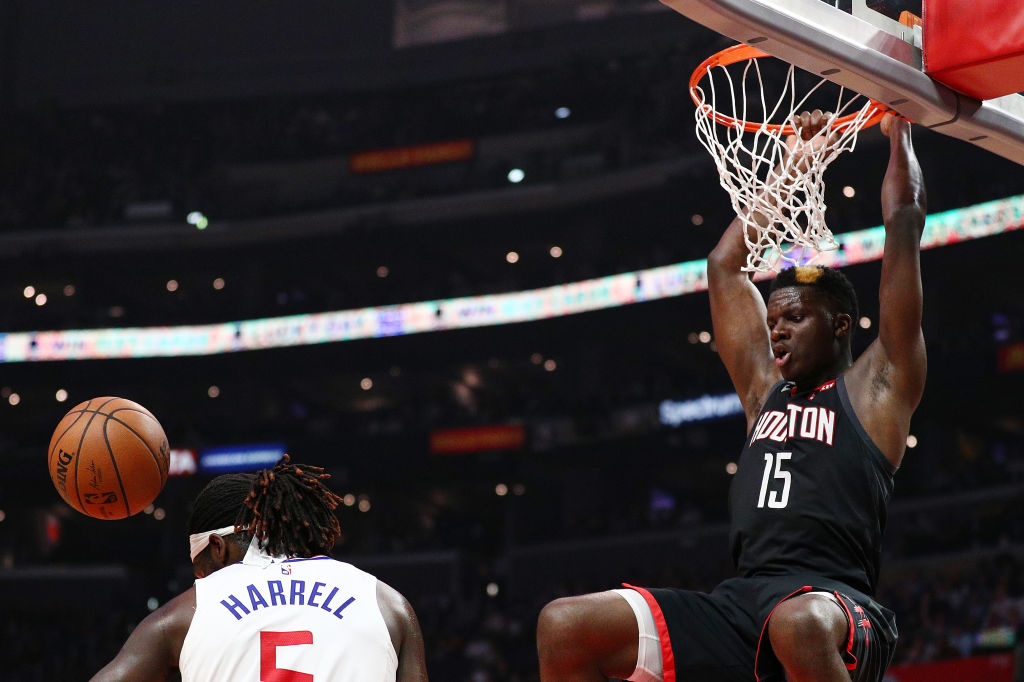 Another player who ranked high in goals during in 2018-2019 season play was Clint Capela who landed in the number three slot with 230 baskets to his credit. After six seasons, this 6′ 10″ center continues to rock a successful NBA career playing for Houston.

5. Rudy Gobert, Utah Jazz: 59.4% (TIE)
Rudy Gobert already holds the distinction of leading the league with the most dunks during the NBA regular season with 292. That number smashed the previous record of 269 completed field goals once held by Washington Wizards frontman Dwight Howard. Even though the Jazz had a short run, Gobert was one of the most successful and efficient shooters in the playoffs.

5. Jarrett Allen, Brooklyn Nets: 59.4% (TIE)
A first-round draft pick in 2017, Allen continues to prove his worth at both ends of the court. The center helped the Nets rise in the Eastern Conference ranks, and he was one of the most efficient shooters in the 2019 NBA playoffs. Allen also appeared on other notable top 10 lists including blocking and interior defense.

4. Ben Simmons, Philadelphia 76ers: 60.2%
Some believe Ben Simmons may have benefited from playing another year at LSU, but it's hard to argue against his career trajectory so far. He's one of the 76ers' key cogs, and he's one of the most accurate shooters of the 2019 NBA playoffs.

3. Derrick Favors, Utah Jazz: 63.9%
Sharing a spot on this roster with his teammate Rudy Gobert, Favors was among the leaders in the postseason with his 63.9% field goal percentage. Favors closed out his regular season with an impressive 58.6% sink rate for shots fired while averaging almost 12 points per game.

2. Steven Adams, Oklahoma City Thunder: 66.7%
Adams took a back seat to Russell Westbrook and Paul George on the Thunder's offense, but neither of his teammates came close to being as efficient as him. Adams made close to 67% of his shots during the NBA playoffs while averaging 11.8 points per game.
1. Montrezl Harrell, Los Angeles Clippers: 73%
It's a shame to see the number one player on this list cut from the brackets so early in the postseason, but Montrezl Harrell probably won't relinquish his spot this postseason. He was one of the most underrated players in the league last season, but he won't be for long after his strong showing in the playoffs. He scored 18.3 points per game on 73% shooting and helped the Clippers push the Warriors to six games in the first round.