NBA Playoffs: Bismack Biyombo May Be the Raptors' MVP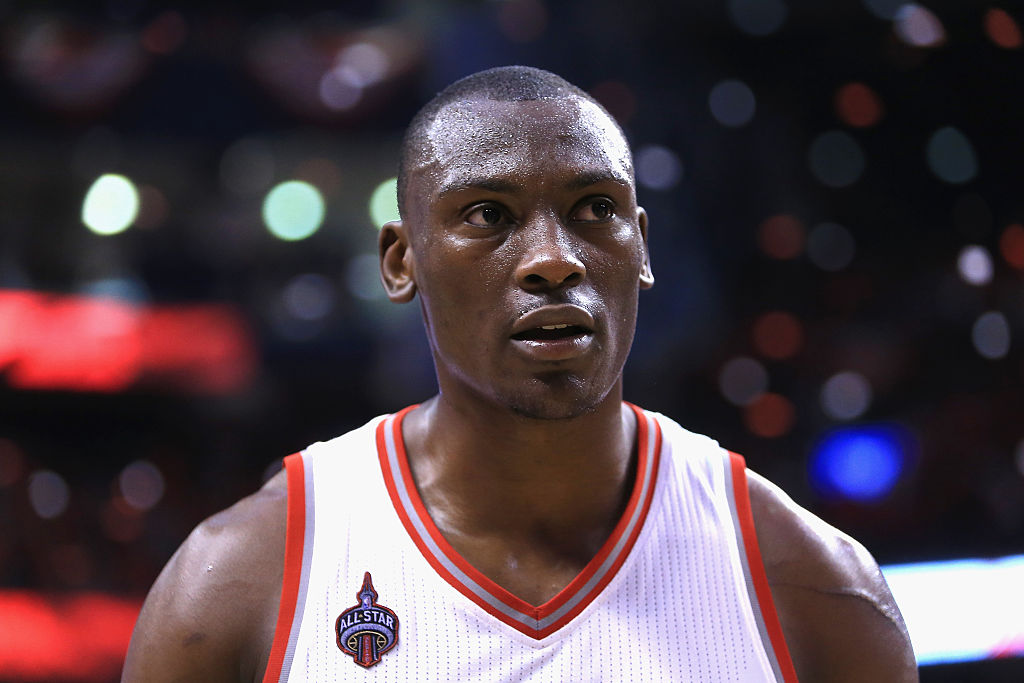 When you look at the Toronto Raptors' historic season, it's clear who creates the majority of the team's success. All-Star guards Kyle Lowry and DeMar DeRozan have been superb for most of the team's run, as both players averaged over 20 points per game in the regular season and had excellent performances in the past two games to even up the Eastern Conference Finals with the Cleveland Cavaliers.
However, one player, who few expected to step up, has managed to be a source of production and inspiration for Toronto during these playoffs. That player is center Bismack Biyombo. For a majority of Toronto's season he acted as the backup center, replacing talented starting center Jonas Valanciunas. However, when Valanciunas went down with an injury during the Raptors' series against the Miami Heat, Biyombo stepped into the starting lineup.
Since then, No. 8 has provided eight starts of great rebounding, solid defense in the paint, and passion that is unmatched by most players in the NBA. Just how valuable is Biyombo to the Raptors' current success? Let's break down three ways he has made the biggest impact on the game to show why he could very well be Toronto's MVP this postseason.
3. Rebounding
Since he was inserted into the Raptors' starting lineup for Game 4 against the Heat, Biyombo hasn't been much of a scoring threat down low. He's scored 10 points or more in just four games out of the eight he's started, making it clear that he's not a focal point of Toronto's offense. However, what he may lack in scoring numbers, Biyombo more than makes up for with his work on the boards.
In five of his eight starts, Biyombo has managed 13 or more rebounds each time. Two of those occasions saw him go for over 15 rebounds, including an out-of-this-world 26-rebound effort in the Raptors' Game 3 win over the Cavaliers. Not only does he lead the Raptors in rebounding this postseason, but he actually leads all rebounders in the playoffs by a wide margin. Biyombo's work on the offense glass is even more impressive; he leads the league in the postseason with 53 on that end of the floor.
Rebounding is overlooked sometimes, but the effect that Biyombo's work on the glass has on the Raptors can't be understated. He's keeping possessions alive when his team needs it and ending possessions for the opponent on the other end. Without his play, there's no way the Raptors would be in this position heading into Game 5 of the conference finals.
2. Defense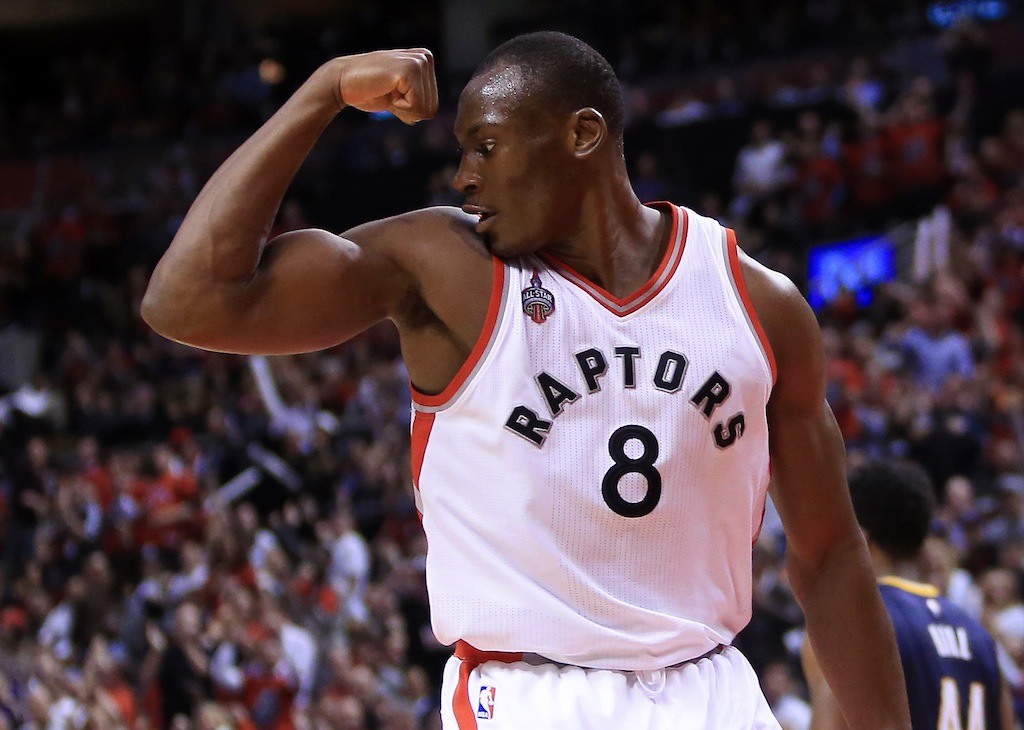 Competing against the likes of LeBron James and Kyrie Irving, it's been critical for the Raptors to play excellent defense in order to win. Biyombo is a huge part of this defensive mentality. Aside from his work in the rebounding department, he has also proven his ability to alter shots in the paint and make life difficult for anyone who challenges him (as James found out during Game 4 on Monday night).
With about 1.4 blocks per game during the playoffs, Biyombo is special on the defensive end. During his string of starts, he's been even better with at least two blocks in all but one of the last eight games. His four-block effort in Game 3 and three-block performance in Game 4 of the conference finals were both important to the Raptors' eventual victories in each of those contests.
Furthermore, with Biyombo's size, length, and energy, he alters more plays than the stat sheet will show. They don't give out an award for Defensive Player of the Postseason, but Biyombo would be on the ballot if they did.
1. Intensity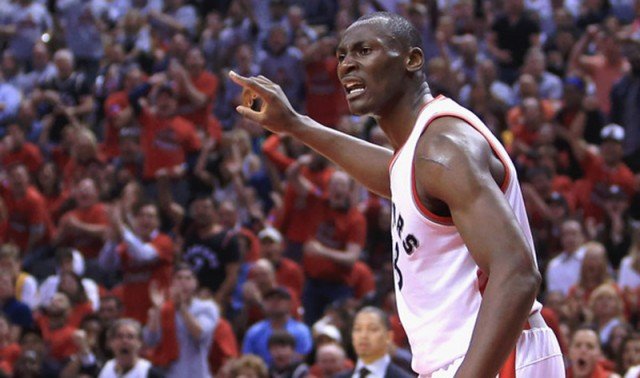 Biyombo gets it done on the glass and is a great defender for the Raptors, but none of it would be possible without the passion, energy, and intensity he displays every time he takes the floor. At just 23 years old and only in his fifth season, it's clear that Biyombo loves to play basketball and that he doesn't take his success for granted.
No. 8 doesn't hide his desire and passion, which pumps up both Raptors fans and his teammates on a nightly basis. There isn't a statistic to measure the effect a player's intensity can have on a game, but it's clear that Biyombo's fire allows him to be a monster on both ends of the floor. His teammates feed off his energy, which is fueling their run through the postseason.
Biyombo's numbers might not entirely support it, however, his importance to the Raptors goes without question. At this point, it's worth wondering if his inspired play just might lead Toronto all the way to an NBA championship.
Statistics courtesy of ESPN.com and Basketball-Reference.com.