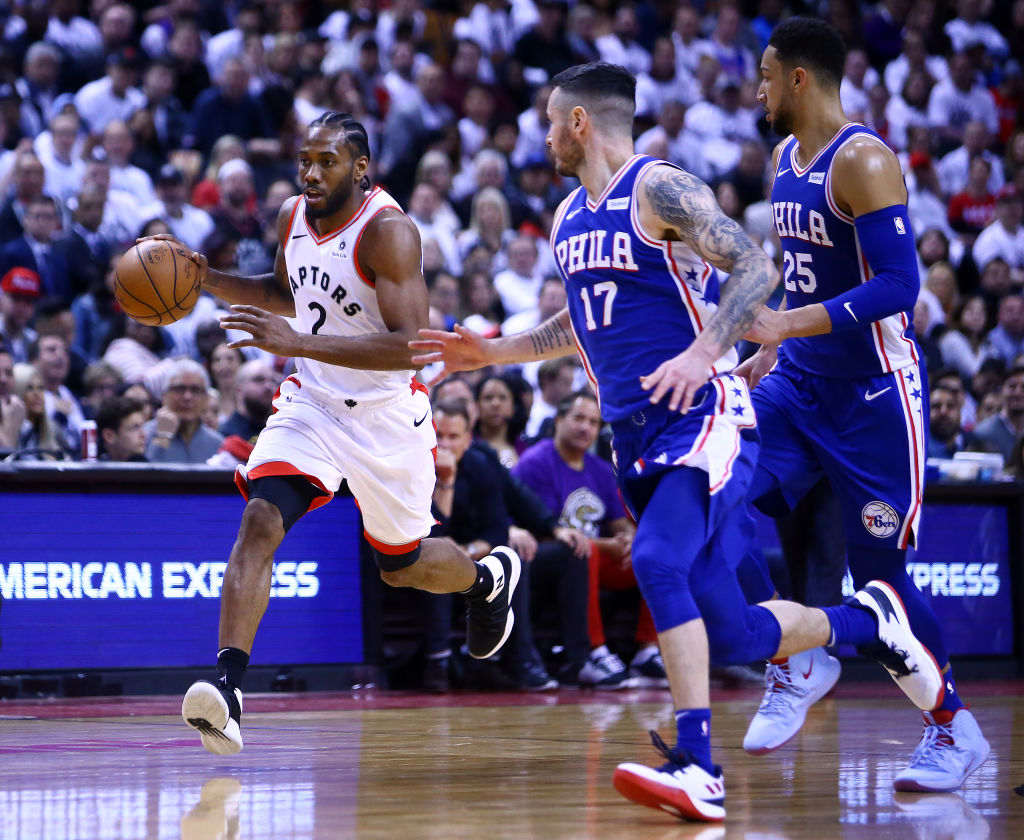 NBA Playoffs: Toronto Raptors vs Philadelphia 76ers Eastern Conference Semifinal Preview
Who has the edge in the Eastern Conference semifinals between the Toronto Raptors and Philadelphia 76ers? Let's take a look at the matchup.
The Toronto Raptors and Philadelphia 76ers started their best-of-seven series in the Eastern Conference on April 27. The first game in the series was a prohibitive beat down by the Raptors as Kawhi Leonard showed why he's one of the league's best players. With Game 2 scheduled for April 29, let's look at this series in depth to determine who will face Boston or Milwaukee in the Eastern Conference finals.
TV schedule
Game 1: Saturday, April 27, Raptors 108-95
Game 2: Monday, April 29, 8:00 PM EST, TNT
Game 3: Thursday, May 2, 8:00 PM EST, ESPN
Game 4: Sunday, May 5, 3:30 PM EST, ABC
Game 5 (if necessary): Tuesday, May 7 TBD, TNT
Game 6 (if necessary): Thursday, May 9 TBD, ESPN
Game 7 (if necessary): Sunday, May 12 TBD, TNT

Regular season win totals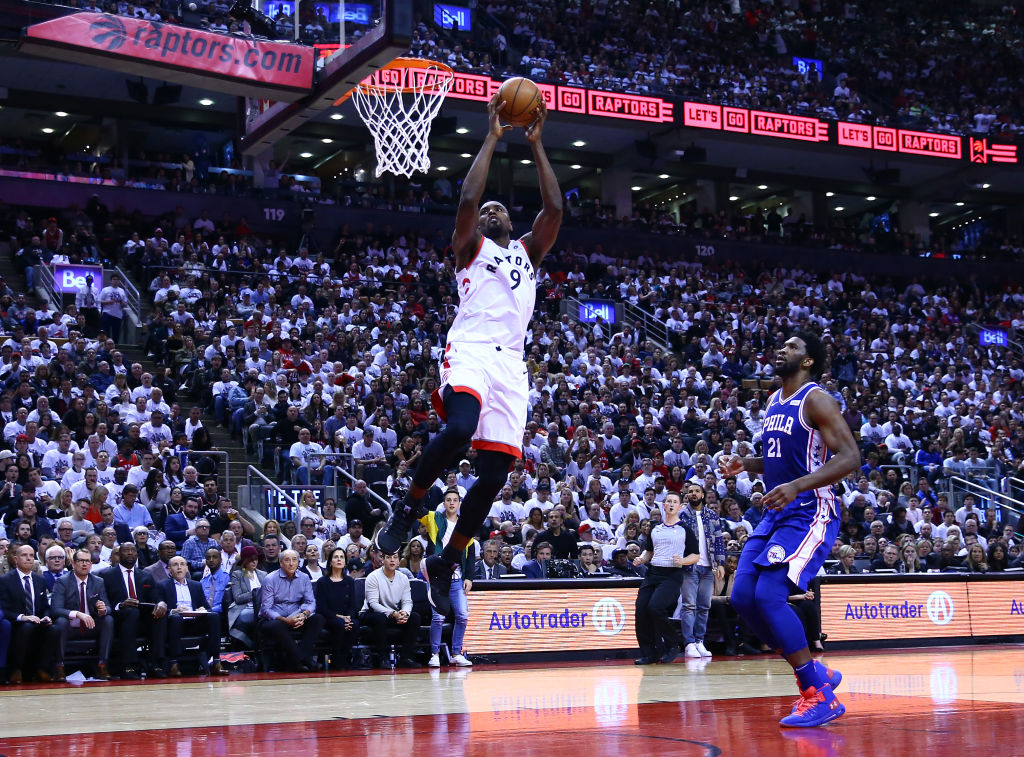 Toronto finished the regular season just two games out of first place in the East, with a 58-24 record. That's not out of the ordinary for Toronto, as it has built one of the best rosters in the East over the last couple of seasons.

Philadelphia started the season with just Joel Embiid and Ben Simmons as the stars of the roster, but after making deals for Jimmy Butler and Tobias Harris, they ended up with a 49-33 record which was good for the No. 3 seed. Edge: Raptors

Star power
When the Raptors traded DeMar DeRozan for Kawhi Leonard, he quickly became the best player in the conference on paper before Giannis Antetokounmpo's MVP-caliber season.

Leonard was regarded as one of the top five players in the league before this season. He didn't do anything to quell those thoughts as he has been excellent in a Toronto uniform.

He torched the Sixers in Game 1 to the tune of a playoff career-high 45 points and 11 rebounds. Leonard isn't the only star on Toronto, though, as Pascal Siakam is coming into his own and could be an All-Star next season. He also had his way with the Sixers front line in Game 1. He put up 29 points and seven rebounds. Combined, Leonard and Siakam missed just 10 shots in the Raptors' decisive win.

On paper, Philadelphia has four All-Stars that can get their own shots. Embiid, Simmons, Jimmy Butler, and Tobias Harris can all put up double-doubles on any night. There isn't another lineup in the East that can match up with them star for star by position, so we will give the edge to Philly on this one. Edge: Sixers

Team depth
This is where all those trades the 76ers made to load up on star power will come back to haunt them. Outside of the starting lineup, there isn't much to look at on the roster. Their sixth man is James Ennis III, and he only had 11 points in the Game 1 loss.

The Raptors have a deeper bench, and it starts with Serge Ibaka and Fred Van Vleet. Ibaka is a very good defensive player and point guard Van Vleet pushes the second-unit offense. Edge: Raptors

Coaching
Toronto has an excellent first-year coach in Nick Nurse. Although Dwane Casey was fired after winning the NBA Coach of the Year Award, you could tell that the Raptors hit a plateau with him as their leader. Nurse has done an excellent job adjusting his offense around Leonard, and he executed a great game plan in Game 1 of the series.

Philadelphia coach Brett Brown struggled through years of losing as the team gained top draft picks to build the current roster. He's a San Antonio guy from the Gregg Popovich tree, but can you really count on him to make the X's and O's adjustments necessary to win a series? We don't think Brown can do it. Edge: Raptors

Who wins the series?
Even taking Game 1 out of the equation, we still believe Kawhi Leonard and the Raptors' defense is too much for Philadelphia to handle. With Leonard going off the way he did in Game 1, it just cements Toronto as the favorite, and we predict the Raptors win this series in five games. Edge: Raptors.