NBA Playoffs: Warriors Coach Steve Kerr Gave High Praise to Kevin Durant for 1 Rare Achievement
The 2019 NBA playoffs hadn't even tipped off, and fans started speculating about where Kevin Durant will play next season. The hybrid guard-forward has two titles and two Finals MVPs to his name, but he plans to test the free agency waters in the summer of 2019. Golden State Warriors coach Steve Kerr might see Durant depart after the 2019 playoffs, but that didn't stop Kerr from giving Kevin Durant high praise after the Warriors topped the Houston Rockets in Game 1 of a Western Conference second-round series.

Durant's 2019 NBA playoffs
Even for a player who knows a thing or two about shining in crunch time, Kevin Durant took it to another level at the start of the 2019 postseason. In Golden State's six-game series win against the L.A. Clippers, Durant's worst game was a 21-point effort in Game 2 in which he went 11-of-12 at the free throw line. His nine turnovers and six personal fouls tarnished that performance, and it won one of two Warriors losses in the series.

Durant scored 38 points on 60.9% shooting in Game 3, and he had a historic performance in the Warriors Game 6 win. He tallied 38 points in the first half and 50 in the game. Durant shot 6-of-14 from 3-point territory, and he drained 14-of-15 from the free throw line.
Kevin Durant takes it to another level
On its own, the way Kevin Durant closed out the Warriors first-round series was jaw-dropping. Then, he kept on going.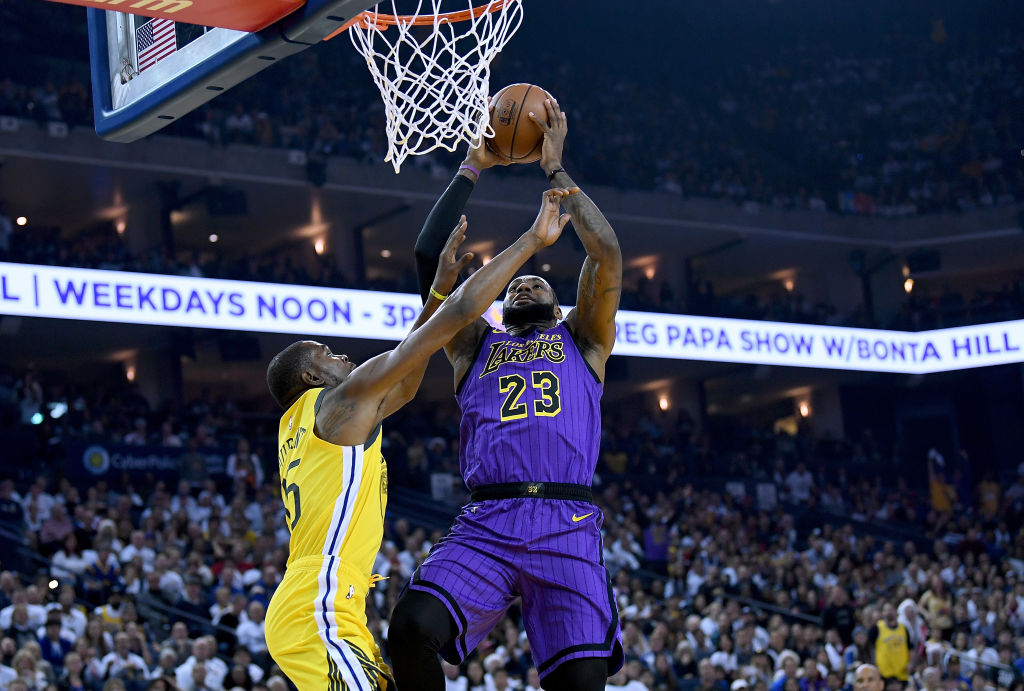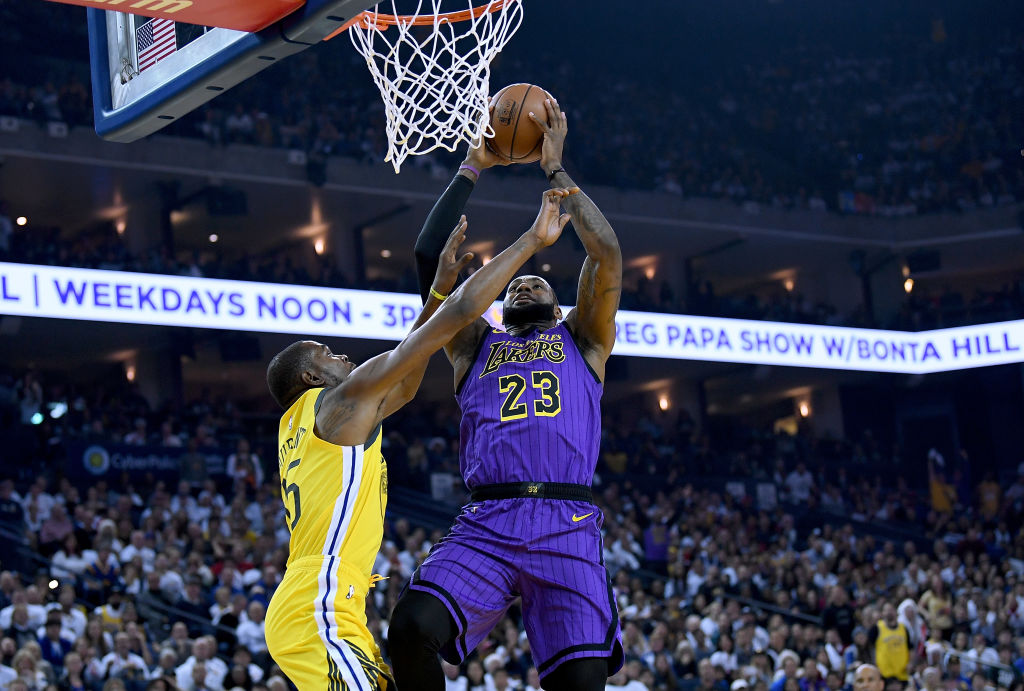 Over a five-game span, Durant averaged 40 points, five rebounds, and five assists per game. It started in the Game 3 against the Clippers and continued the Warriors' win against Houston in Game 1 on April 28, 2019. Durant scored 35 with five rebounds and three assists in the first game against Houston, but higher assist totals in previous games offset the low assist number in the opener against the Rockets.

With that showing, Kevin Durant became just the fourth player to average 40-5-5 over a five-game span in the NBA playoffs. Jerry West (once), Michael Jordan (four times), and LeBron James (2009 and 2018) are the only other players to do it. That accomplishment proves that when you're discussing the best players in the NBA, it comes down to LeBron James or Kevin Durant.

Steve Kerr's high praise
Golden State coach Steve Kerr knows about stellar performances in the NBA playoffs. After all, he hit the NBA Finals-winning shot for the Bulls against the Utah Jazz in 1997, and he played alongside Michael Jordan, Scottie Pippen, David Robinson, Tim Duncan, and Tony Parker on championship teams in his career. Still, what Kevin Durant is doing in the 2019 NBA playoffs blows Kerry away.

Reporters asked Kerr after Game 1 against Houston how Durant's postseason compares to others he's witnessed. He immediately mentioned an NBA legend and a player Kevin Durant considers one of the greatest ever.

"There's this guy named Michael, something. Can't remember his last name," Kerr said, according to USA Today. "Kevin's run these last couple of weeks, it's just been off the charts. I've said it a few times this week: He's the most-skilled basketball player on Earth. He's one of the most-skilled basketball players to ever play the game. There's never been anybody like him — 6-foot-11, handles the ball, shoots threes, passes, defends. He's just an unbelievable talent."

Comparing Kevin Durant to Michael Jordan is high praise, especially considering the legendary status of some of Kerr's teammates. It might not be enough to keep Durant with Golden State next season, but it might give him a confidence boost that can help the Durant and the Warriors win another title.