NBA
NBA Playoffs: The Sad State of the Western Conference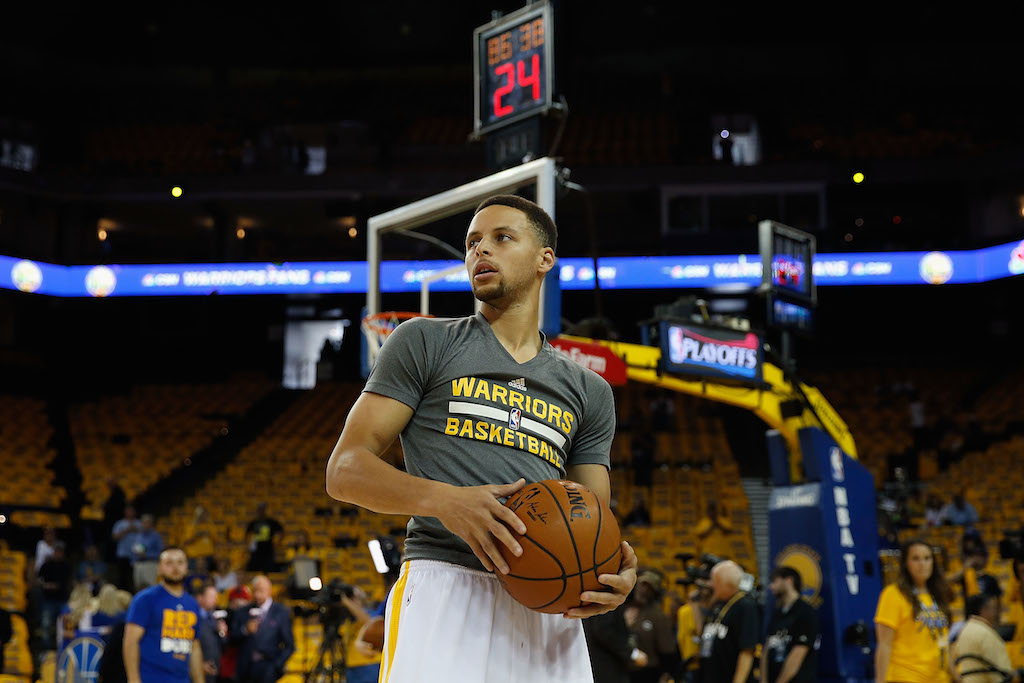 Heading into the 2016 NBA Playoffs, we felt fairly confident in our overall predictions for the Western Conference. Granted, we fully expected a few of the series to be somewhat competitive, thereby forcing certain "bubble" teams to prove themselves worthy of moving forward. Yet, in the end, we truly believed the cream would rise to the top and the better teams would advance to the later stages of the postseason. Now, we may have to reevaluate our position.
After missing Games 2 and 3 of Golden State's first-round clash with the Houston Rockets, reigning MVP Stephen Curry was poised to return to the floor in Game 4. Unfortunately, after slipping on a wet spot during the game's first half, the Warriors' leading man injured his knee and was relegated to the bench once again. While the Dubs would ultimately win the game 121-94, thus increasing their series lead to 3-1, Curry would be diagnosed with a Grade 1 MCL sprain and is now looking at a two-week absence at least.
While this is obviously a major setback for the NBA's top team, barring a collapse of epic proportions, the Dubs should still be able to get past the Rockets. But then what? If they were forced into a second-round series with say, the Los Angeles Clippers, could Golden State win without Curry's help? We honestly don't know.
Oddly enough, we may never get to find out the answer to that particular question. For, following an unfair twist of fate that occurred during the Los Angeles Clippers' Game 4 showdown with the Portland Trail Blazers on Monday night, the Clippers may now be too banged up to get out of the first round. And just like that, it has officially become the "Wild, Wild West."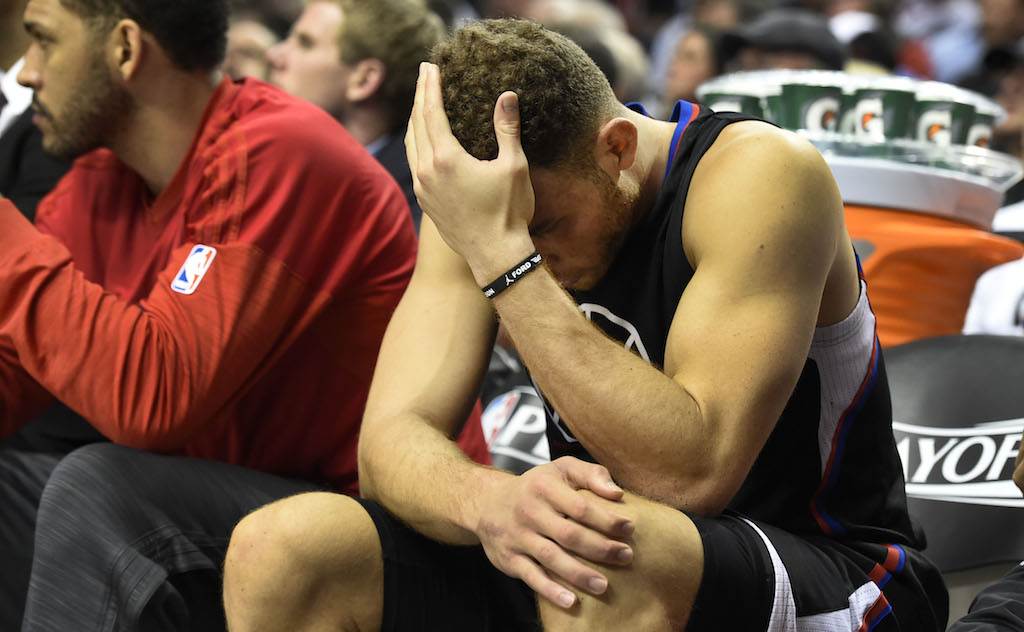 It'd be one thing if the Clippers simply lost their latest game. They could handle that. Unfortunately, the series being tied at two games a piece is the least of their worries. For, not only did superstar Blake Griffin re-injure his quad, giving him just a "50-50" chance of playing in Wednesday's Game 5, but stud point guard Chris Paul sustained a fracture in his right hand. And that may prove to be too impossible to overcome.
While Paul is set to be reevaluated on Tuesday, the general consensus is that his season is pretty much over. As Clippers coach Doc Rivers put it: "It doesn't look good for him." And that's what makes this such a hard pill to swallow. Just when it appeared as if the Clips had a genuine shot at taking the West by storm, like the Golden State Warriors, they lose the player they can least afford to lose. Talk about terrible timing.
As exciting as the NBA playoffs are, they still tend to be somewhat predictable. But this year, the injury bug has laced up its kicks and decided that no one — not even arguably the game's best player — is off limits. And right now, it's the Western Conference that's experienced the brunt of the punishment. It's safe to say we didn't see that coming.
Statistics courtesy of Basketball-Reference.com and ESPN.com.