NBA Playoffs: Why Miami Will Find a Way Past Toronto
While the Cleveland Cavaliers made quick work of the Atlanta Hawks in one of the Eastern Conference Semifinals, the other half of the Conference Finals equation out East proves to be a much tighter battle. The Miami Heat and Toronto Raptors are knotted up at two games apiece after the Heat earned a clutch overtime victory on their home floor on Monday night in Game 4.
Now the seven-game series becomes a best-of-three, with the right to play the imposing force that is the Cavs on the line. Two of the remaining three games in this series will occur in Toronto, which might make you believe that the Raptors have the edge.
While it will certainly continue to be a battle (every game in this series has been decided by seven points or less), we think it's actually the Heat that should find a way to advance. Why, you may wonder? Well, we have three reasons to like Miami's chances.
3. Road tested
Throughout the first two rounds of the playoffs, the Heat proved that they can earn road wins when their backs are against the wall. The first example occurred in round one when they were down 3-2 in their series against the Charlotte Hornets. Miami had just come off a tough home loss in Game 5, but they bounced back in Charlotte to win Game 6 and, eventually, Game 7 at home.
In the first game of the Conference Semifinals, they found a way to win in Toronto to start the series off on the right note. While it certainly won't be an easy task to win a second game on the road, the Heat proved they can handle the challenge in the past.
With a Game 3 victory in Miami, the Raptors displayed the ability to win on the road, too. However, they also lost two games at home this postseason (despite owning a 32-9 mark at home during the regular season), so they have been vulnerable in front of their home crowd.
With how tight this series' games have been, it may not matter where they are played. Both teams can win on the road and Miami's desperation may lead them to stealing another one in Toronto to seize control of the series.
2. Playoff experience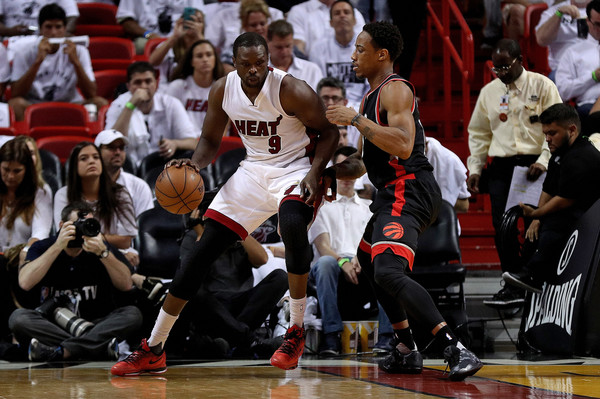 Miami's roster — with the likes Dwyane Wade, Joe Johnson, Luol Deng, and others — is full of players who have experienced many playoff runs and played in plenty of 2-2 series over the years. Toronto, on the other hand, has several guys who are in the midst of their first extended postseason appearance.
While experience can be overrated, it could determine how the remaining two or three games of this series play out. The pressure is so high at this point in the season, and it is crucial to execute late in games if you want to earn wins. Several of Miami's players know what that pressure feels like, which has prepared them to handle the moment and allow them to play their game.
With Toronto's lack of experience and understanding of what that pressure feels like, they crumble in the remaining fourth quarters in this series — sort of like they did in Game 4. If these games continue to be tight, you have to like the Heat's chances to win two out of three games.
1. Clutch factor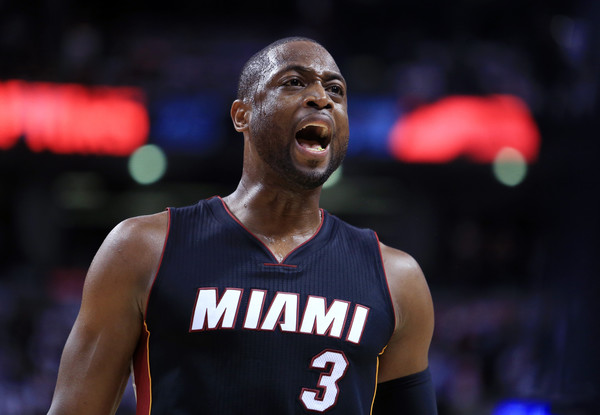 This series could come down to one thing and one thing only; the team that can execute down the stretch and make clutch plays in critical moments should win. The answer to that question comes down to the superstar players in the series who are called upon to close games. Toronto has solid options in Kyle Lowry and DeMar DeRozan to handle that task, but when you talk about clutch basketball players, it's tough to ask for someone better than Dwyane Wade.
Throughout this series, Wade has proven his ability to take over games and will his team to victory. In Game 1, he had 24 points, but seven of those came in overtime when his team really needed it. In Game 4, the story was similar, as Wade had 30 points, including nine in the fourth to fuel a Heat comeback win in OT. Few players have as much confidence late in games as Wade; he can carry his team to two victories with so much on the line.
Aside from Wade, the Heat prove to be more clutch than the Raptors in this series overall, as shown by their two overtime wins (Toronto did win in OT in Game 2). That ability to win close games, along with their experience, should lead Miami past Toronto in a series that should continue to be an entertaining battle and go the full seven games.
Statistics and info courtesy of ESPN.com.