NBA Power Rankings: Post-Free Agency 2016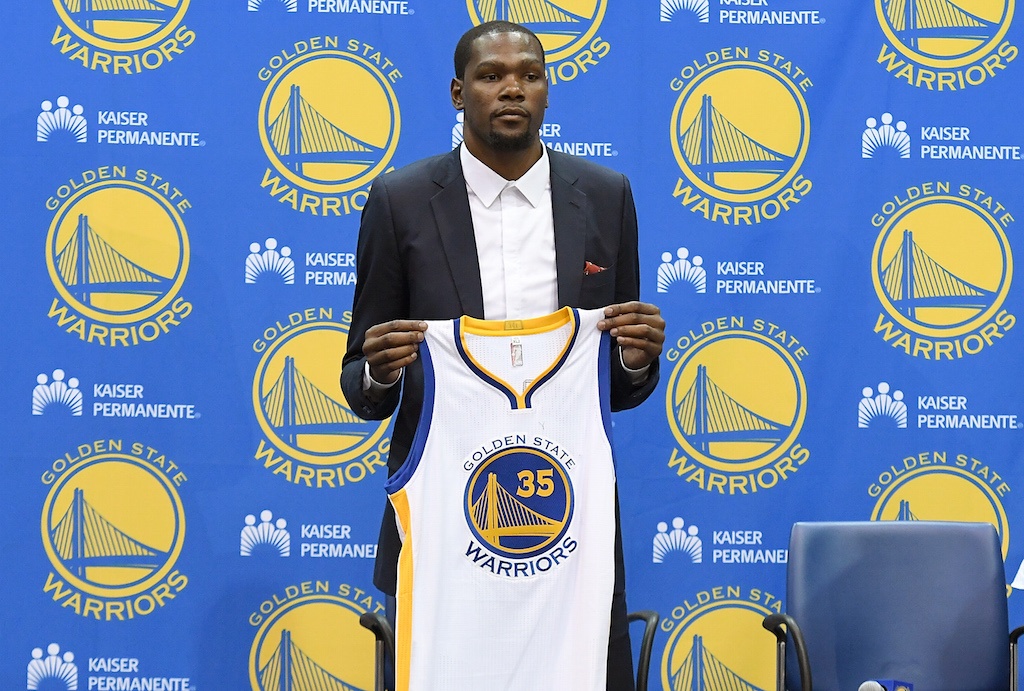 It's hard to predict what's going to happen during the NBA offseason. Although the events are the same every year — there's the draft, free agency, and the Summer League — how everything is going to play out remains a mystery. That is, until things actually happen.
We finally reached the point in time when it's safe to break down the offseason. The draft is over (some teams made out better than others), the Summer League is caput, and the bulk of the big-name free agents have already picked their destination of choice. Now that the dusk has somewhat settled, particularly on a wild and wacky free-agency period, it's safe to say that things will look a whole lot different next season.
You never really know how teams stack up against each until they actually take the floor. However, that's never stopped us from making an educated guess. With that, here's a look at our NBA power rankings (post-free agency 2016).
30. Los Angeles Lakers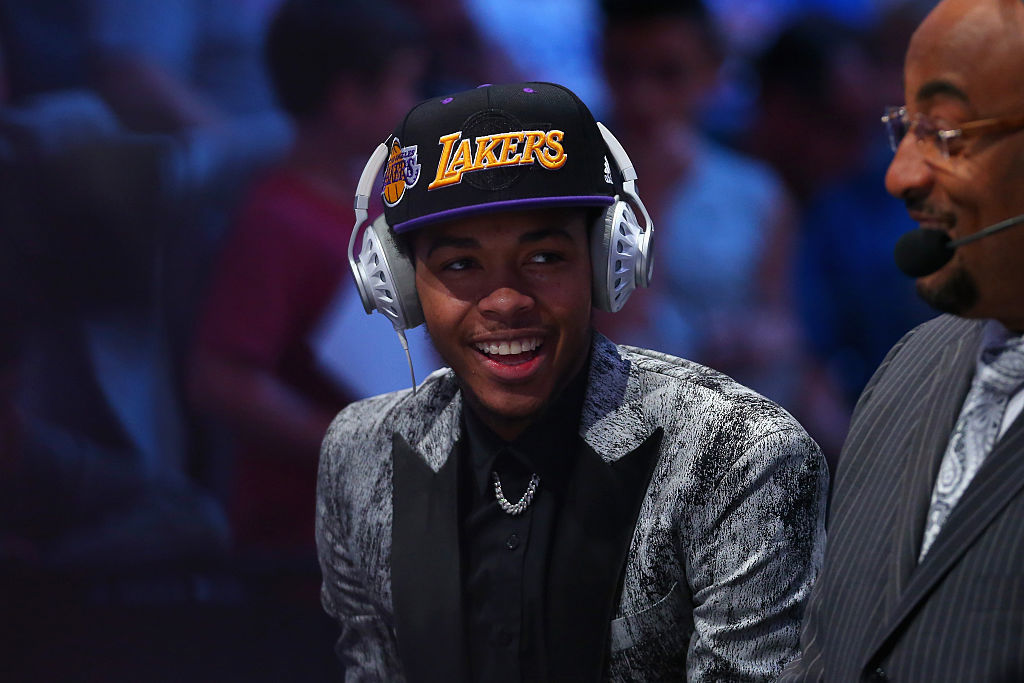 The Los Angles Lakers do have some nice, young talent on the roster. The strides made by D'Angelo Russell in this year's Summer League showed that the second-year point guard may finally be ready to break out, while everyone in Hollywood should be excited about No. 2 overall pick Brandon Ingram's future in purple and gold. However, it won't be all sunshine and rainbows in Tinseltown.
Locking Jordan Clarkson down on a four-year, $50 million deal was a smart move by the organization, but we can't for the life of us understand how the franchise can justify paying Timofey Mozgov $64 million. On top of that, Los Angeles decided it would be wise to give Luol Deng, now 31 years old, $72 million over four years. Talk about another head-scratcher.
We're glad first-year head coach Luke Walton is excited about returning to Los Angeles for his "dream job." He's certainly going to have his work cut out for him.
29. Brooklyn Nets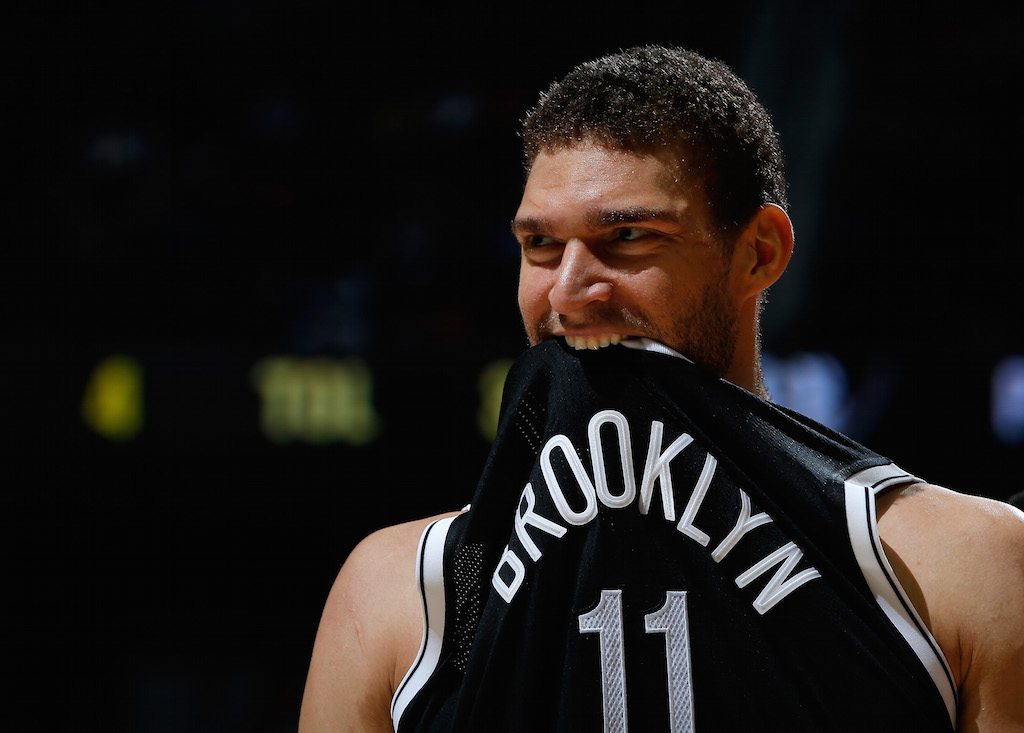 It will be an interesting 2016–17 season in Brooklyn. If you're not excited about a club that's built around center Brook Lopez, then you can at least take solace in knowing that point guard, and former phenomenon, Jeremy Lin is coming to town on a three-year deal that will pay him in the ballpark of $12 million a year — and he's bringing the cornrows with him.
Even in the Eastern Conference, the Nets won't be competing anytime soon. Fortunately, the hiring of Kenny Atkinson as the team's new head coach was a step in the right direction.
28. Philadelphia 76ers
While it's hard to imagine the Philadelphia 76ers making it to the playoffs this year, it looks as if The Process is finally starting to yield some results in the City of Brotherly Love.
No. 1 overall pick Ben Simmons showed flashes of brilliance in the Summer League and has the makings of a future superstar; center Joel Embiid, after sitting out the past two seasons with foot issues, appears ready to make his NBA debut; and international stud Dario Saric is poised to strut his stuff at the game's highest level.
Throw in the responsible offseason signings of veterans Jerryd Bayless and Gerald Henderson, and something tells us the Sixers should improve on the abysmal 10-72 mark from this past season.
27. Sacramento Kings
We have no idea what the Sacramento Kings are doing. Based on the tweet he sent out on draft night, neither does All-Star DeMarcus Cousins.
With all the bigs on the roster, you'd think the Kings were attempting to do their best Sixers impression. Hey, if nothing else, at least the offseason additions of Arron Afflalo and Matt Barnes will make things in Sacramento interesting. Right?
26. Phoenix Suns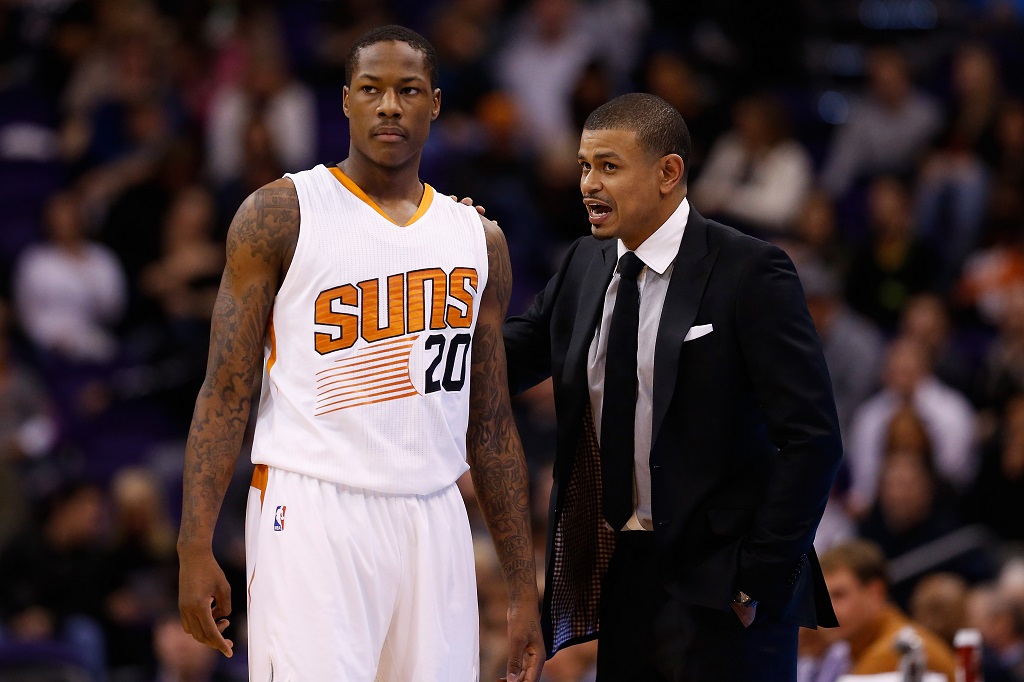 The bad news for Phoenix fans is that their Suns are probably going to be average at best in 2016–17. The good news, however, is that this team, with a roster full of young talent, is looking at a bright future.
While Brandon Knight, Eric Bledsoe, and budding superstar Devin Booker give the Suns a stacked backcourt, the organization should be most excited about somehow managing to draft both Dragan Bender and Marquese Chriss in 2016; two raw front-court prospects, each with incredible upside.
Throw in the signing of Jared Dudley, along with bringing the savvy Leandro Barbosa back into the fold, and this was a surprisingly successful offseason in Phoenix.
25. New Orleans Pelicans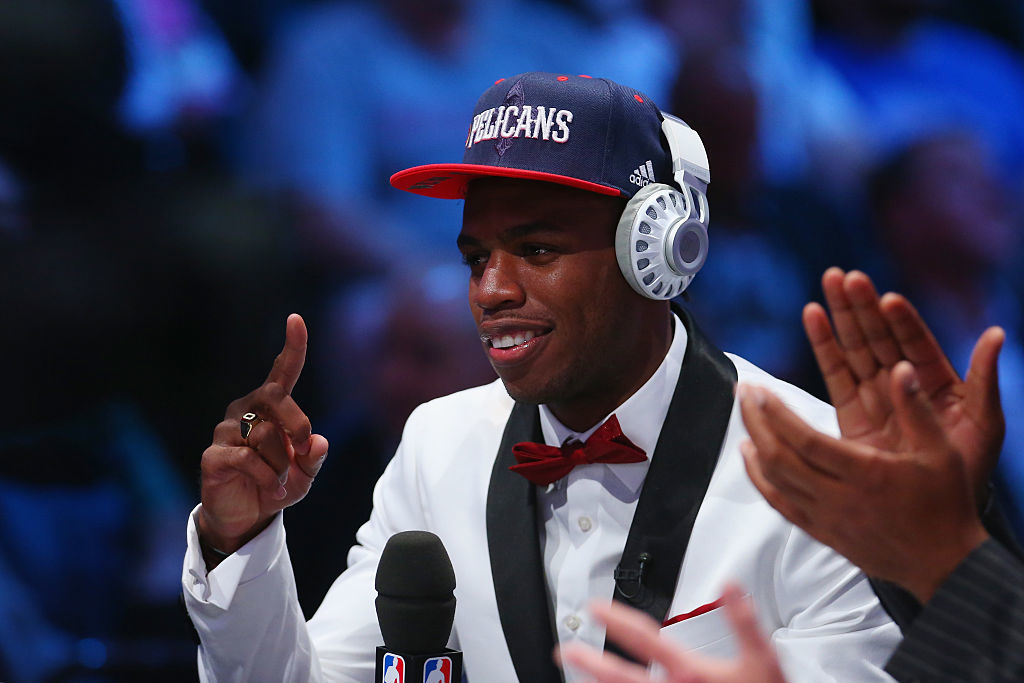 The New Orleans Pelicans are a tough team to figure out. If Anthony Davis returns to form after an injury-plagued season and recent No. 6 overall draft Buddy Hield can step in and play right away, then head coach Alvin Gentry should feel good about the group he has at his disposal. If these things don't happen, well, it will be another long season in NOLA.
24. Denver Nuggets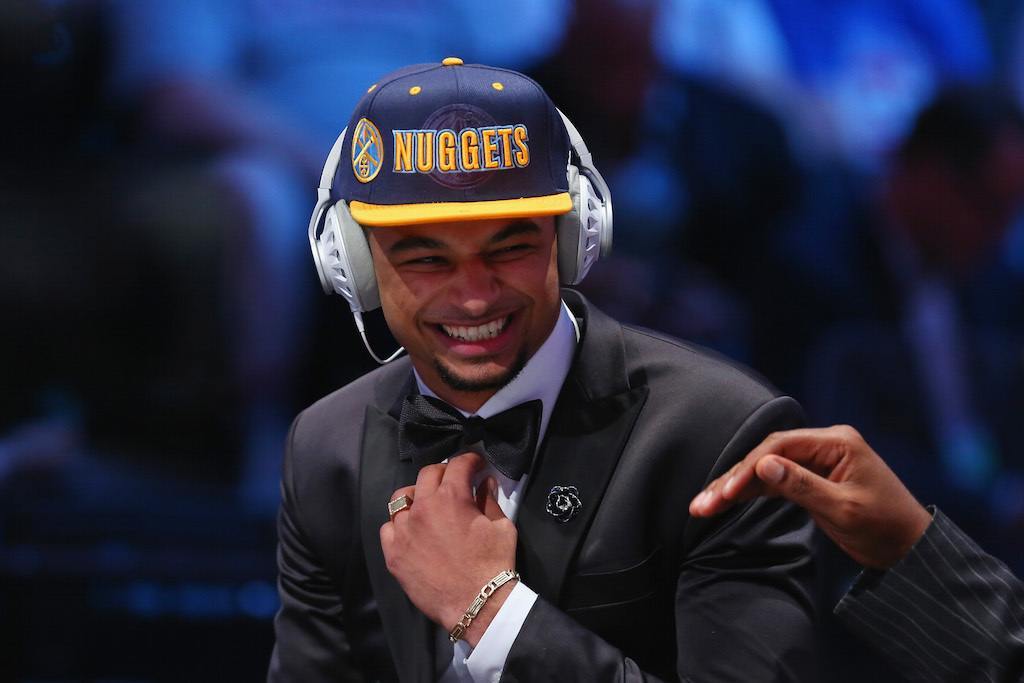 The Denver Nuggets didn't splurge during the free-agency period, but that's not necessarily a bad thing. This club already boasts a young core made up of Gary Harris, Emmanuel Mudiay, Danilo Gallinari, Kenneth Faried, Jusuf Nurkic, and Nikola Jokic, and now with former Kentucky standout Jamal Murray (whom the team took with the No. 7 overall pick), the Nuggets were able to add another valuable piece to the puzzle. Denver isn't ready to compete just yet, but in a few seasons, watch out.
23. Orlando Magic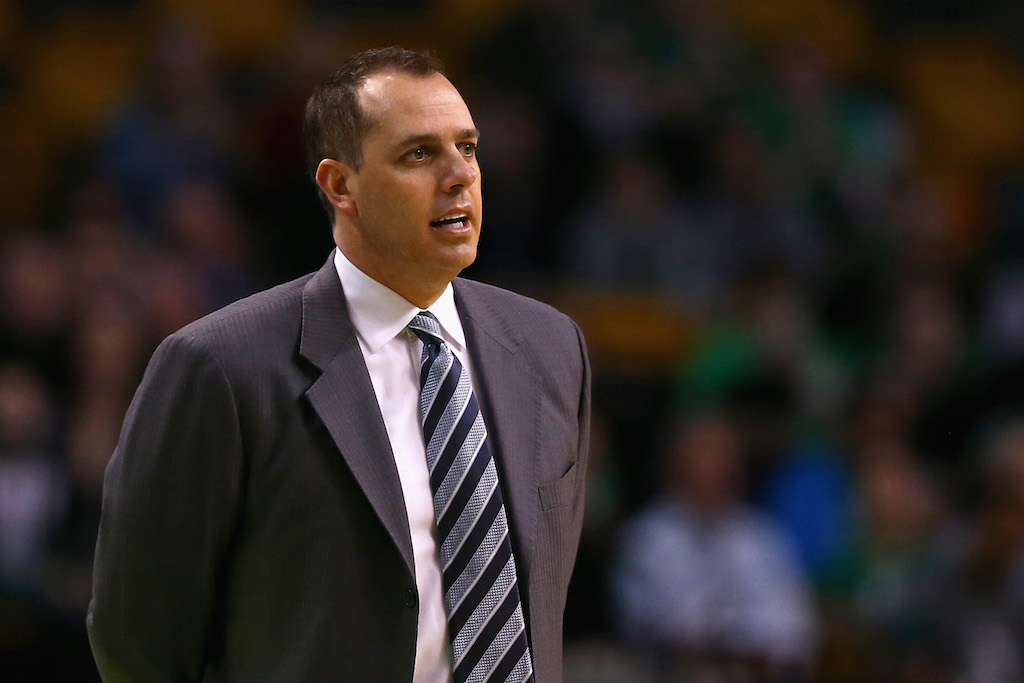 We love the Magic's decision to hire head coach Frank Vogel. For the rest of Orlando's offseason maneuvering, not so much.
The Magic were wise to re-sign Evan Fournier and deserve some credit for landing Bismack Biyombo, however, we think they gave up too much to acquire Serge Ibaka from Oklahoma City. This group could've benefited from the addition of rookie Domantas Sabonis, and will no doubt miss the athleticism of Victor Oladipo. We hope the Magic know what they're doing.
22. Milwaukee Bucks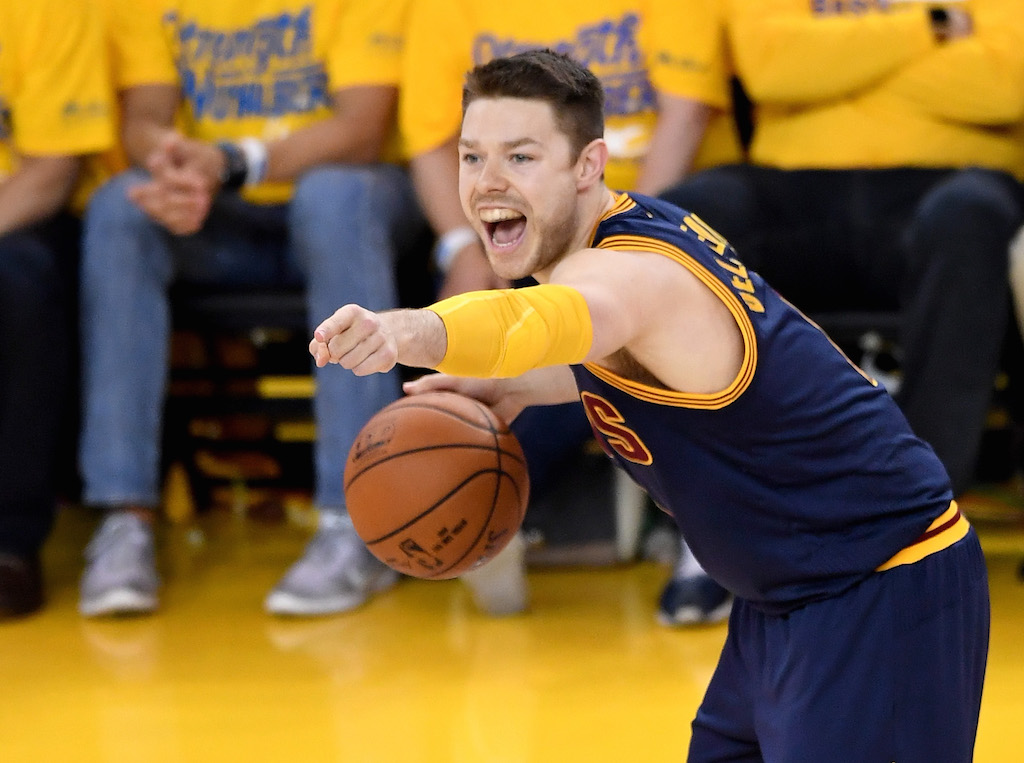 We were shocked when the Milwaukee Bucks selected Thon Maker with the No. 10 overall pick, but we liked the team's decision to re-sign Miles Plumlee while also adding former Cavs guard Matthew Dellavedova (four years, $38.4 million) and Mirza Teletovic. The Bucks already boast a solid, young core of players, including Jabari Parker, Giannis Antetokounmpo, and Khris Middleton. These moves should only make Milwaukee competitive in 2016–17.
21. Washington Wizards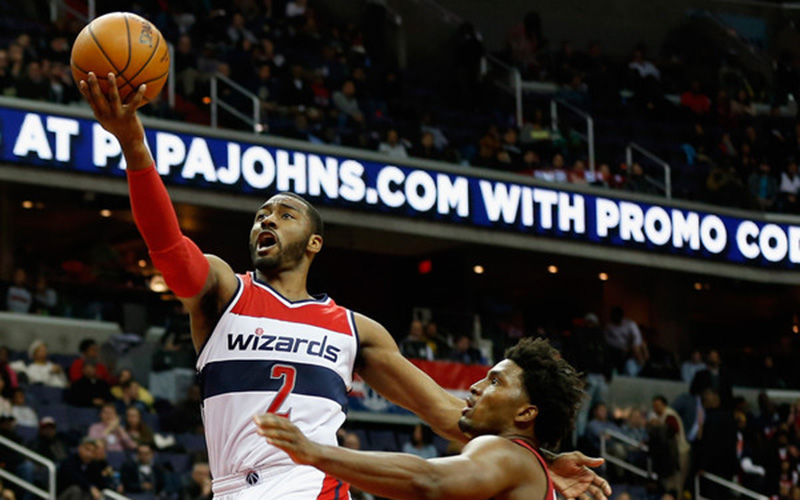 This was not the offseason the Washington Wizards were hoping for. Not even close.
While the club was able to re-sign Bradley Beal to a max deal, it lost out on the Kevin Durant sweepstakes, fell short in its bid to land Al Horford, and couldn't keep Jared Dudley from leaving for Phoenix. Get ready for another fun-filled season of the "John Wall show" in Washington.
20. New York Knicks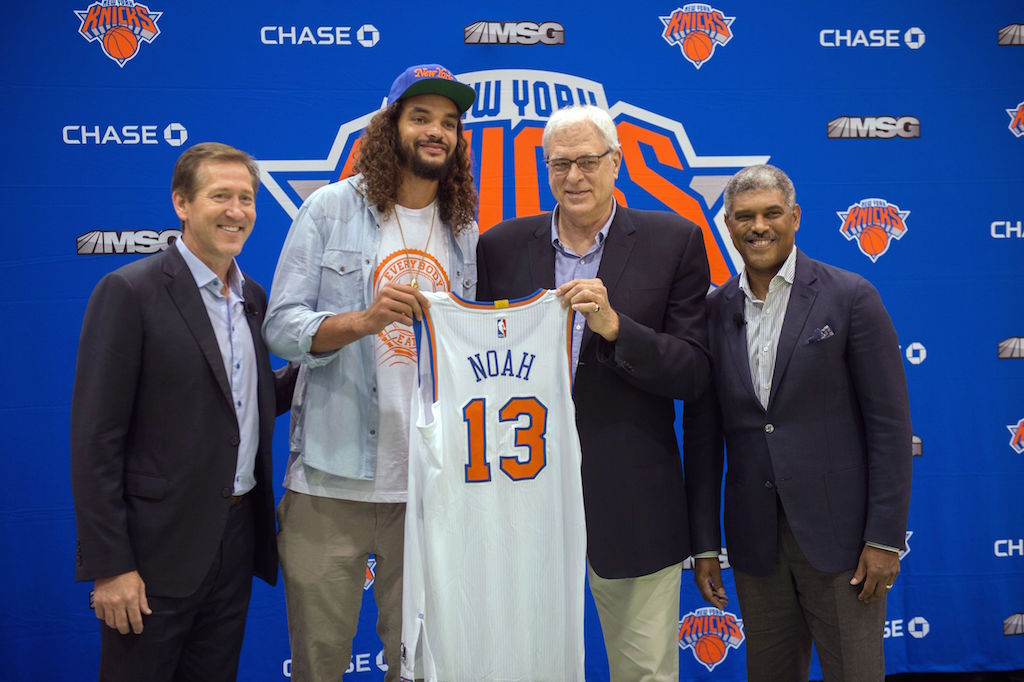 Welcome Knicks fans to the home of the 2015 Chicago Bulls.
In trading for Derrick Rose and signing Joakim Noah, the New York Knicks have set themselves up to sell loads of merchandise, drive up ticket prices (if that's even possible), and generate plenty of buzz in the Big Apple. Oh, and of course, lose a fair amount of game in the 2016–17. Stay classy, Jimmy.
19. Miami Heat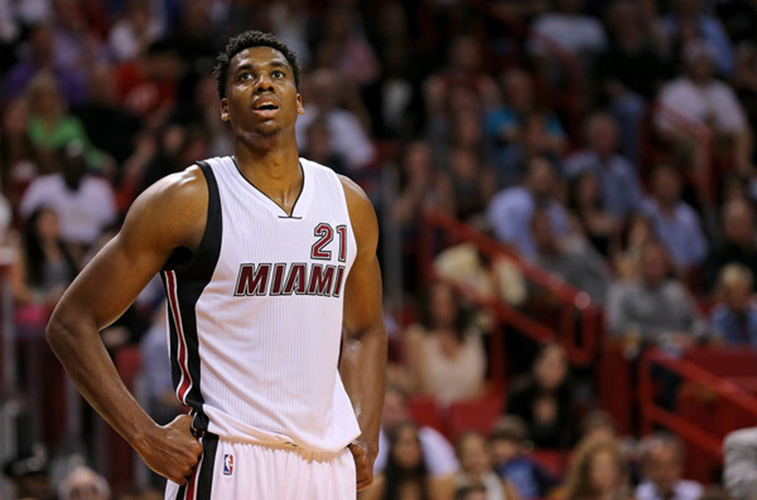 Keeping center Hassan Whiteside in South Beach was an absolute must for the Miami Heat this offseason. Mission accomplished, as the 27-year-old signed a new four-year, $98 million deal. They also made a wise decision to bring back Tyler Johnson on a four-year, $50 million contract. But let's be honest, the real story in Miami revolves around the player they were not able to bring back. We can't wait to see how this one plays out.
18. Dallas Mavericks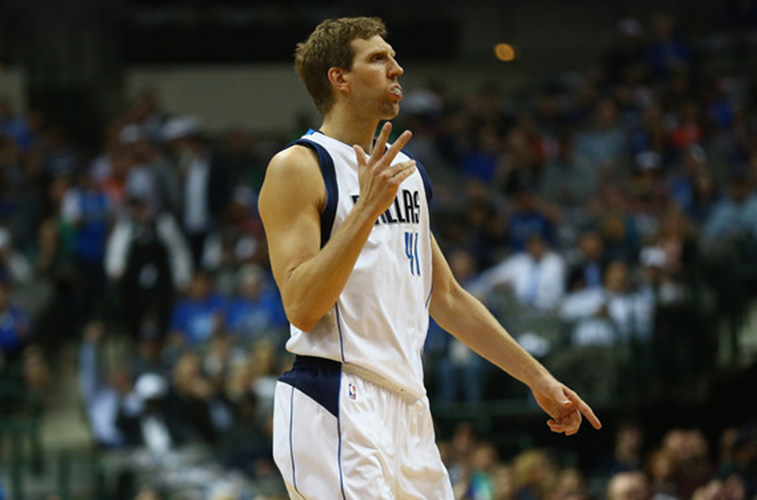 Once again, the Mavericks weren't able to lure any top-tier centers to Dallas. Still, this offseason wasn't exactly a wash.
The Mavs signed small forward Harrison Barnes, acquired Andrew Bogut from the Dubs, and kept Dirk Nowitzki from leaving town. Will these moves make Dallas competitive in the Western Conference? Probably not — but it could've been a whole lot worse.
17. Chicago Bulls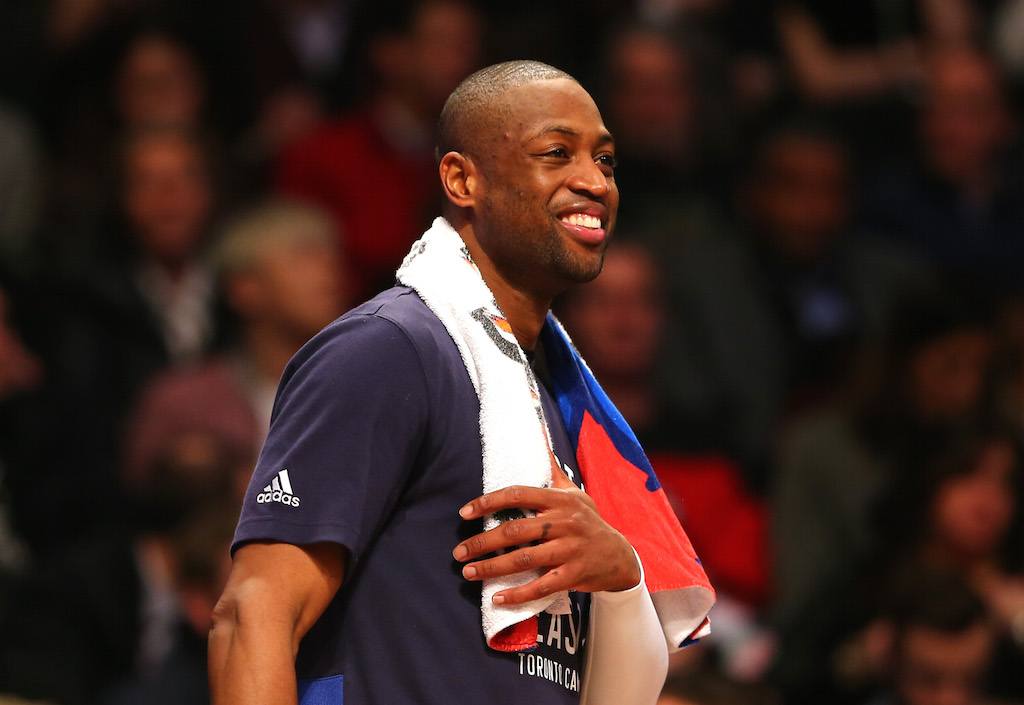 Just when you think the Chicago Bulls — after trading away Derrick Rose — are about enter rebuild mode, they flip the script and do something even more "remarkable": They get older.
Don't get us wrong, we can't wait to watch as Jimmy Butler, Rajon Rondo, and Dwyane Wade try to co-exist in the Windy City. But do we actually think this team is going anywhere anytime soon? Of course not. That would be as crazy as the Bulls' latest offseason.
16. Minnesota Timberwolves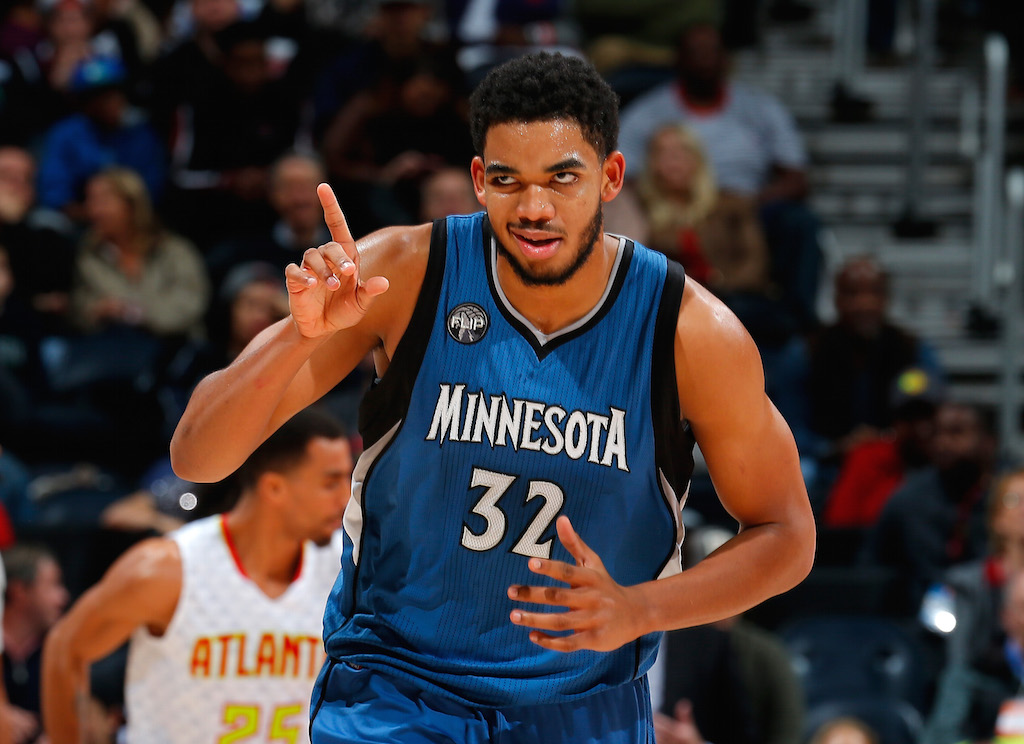 We think Tom Thibodeau will do incredible things with a Minnesota Timberwolves team made up of Karl-Anthony Towns, Andrew Wiggins, and Zach LaVine. Throw in the addition of No. 5 overall pick Kris Dunn, and this club is certainly on the up and up. We expect big things for these Wolves in the near future. (We can't believe we just wrote that.)
15. Detroit Pistons
Everyone knew Detroit was going to lock up All-Star center Andre Drummond — obviously the wise decision — but the team didn't stop there. This was actually a pretty solid offseason for the Pistons.
They signed Jon Leuer to a four-year, $42 million contract, brought in Boban Marjanovic for $21 million over three years, and showed Ish Smith some love with a three-year contract worth $18 million. The Pistons went 44-38 and earned the eighth seed in the Eastern Conference in 2015–16. Don't be surprised to see them improve on those numbers this season.
14. Oklahoma City Thunder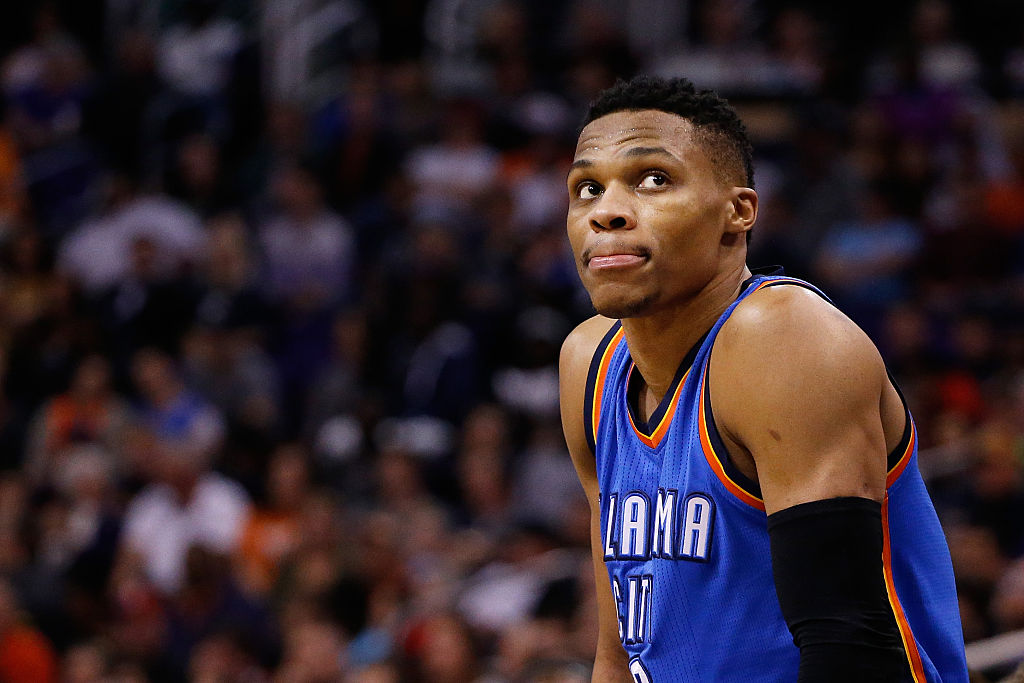 The Oklahoma City Thunder had probably the worst offseason in the entire National Basketball Association. That's what tends to happen when you lose one of the three best players in the league to the team that most recently knocked you out of the playoffs. Fortunately, the Thunder still have a top-five player in Russell Westbrook. For now.
13. Houston Rockets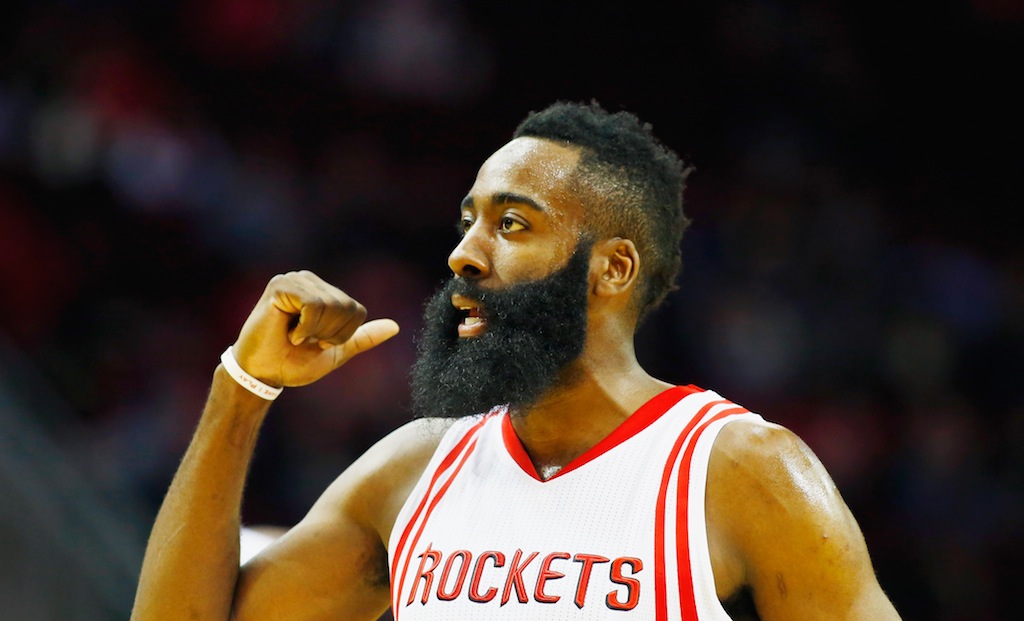 The Houston Rockets' offseason is the perfect example of addition by subtraction. They can thank Dwight Howard's departure for that. As for pickups, well, the Rockets got some solid ones in Eric Gordon and Ryan Anderson. Houston may not make strides in the competitive Western Conference, but coach Mike D'Antoni should at least make them a fun team to watch.
12. Charlotte Hornets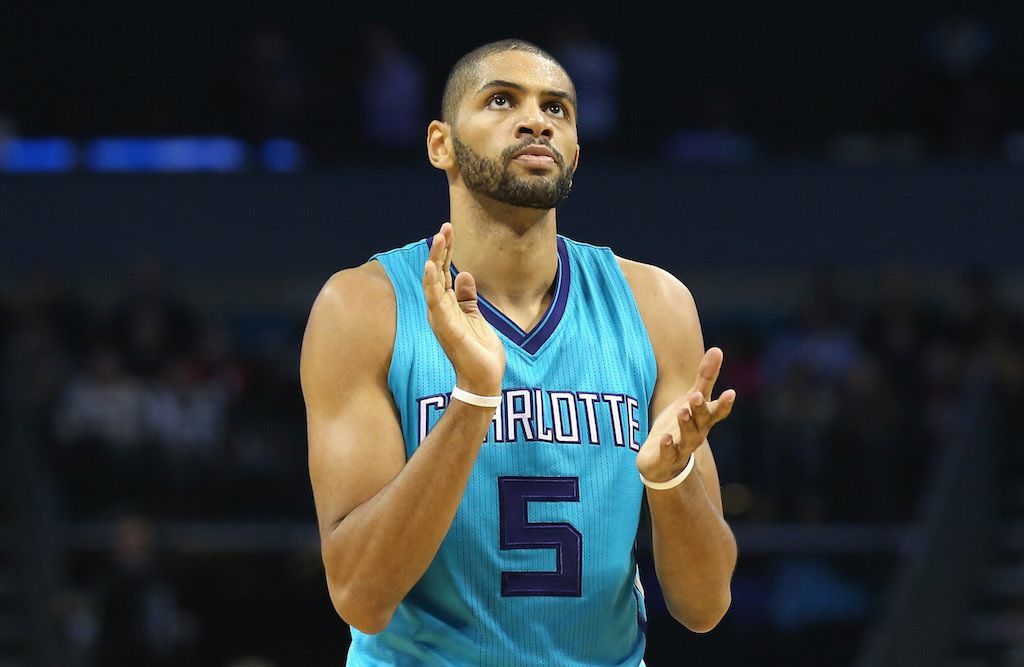 Losing both Jeremy Lin and Al Jefferson will hurt the Hornets. Yet, when it comes to the moves Charlotte had to make this offseason, the club totally succeeded, signing both Nicolas Batum and Marvin Williams to new deals. We like what we're seeing from the Hornets. Shocking, we know.
11. Portland Trail Blazers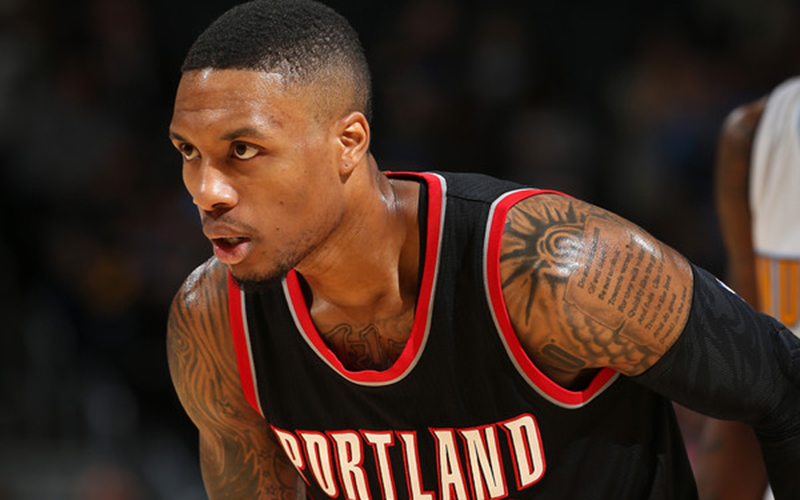 Thanks to the backcourt duo of Damian Lillard and C.J. McCollum, the Portland Trail Blazers were able to withstand the departure of LaMarcus Aldridge last season. With these two in the fold, the Blazers should remain competitive out West. But that doesn't mean the organization didn't make some questionable decisions this offseason.
We'll leave you with this little piece of undeniable insanity: Evan Turner, four years, $75 million. Face. Meet. Palm.
10. Indiana Pacers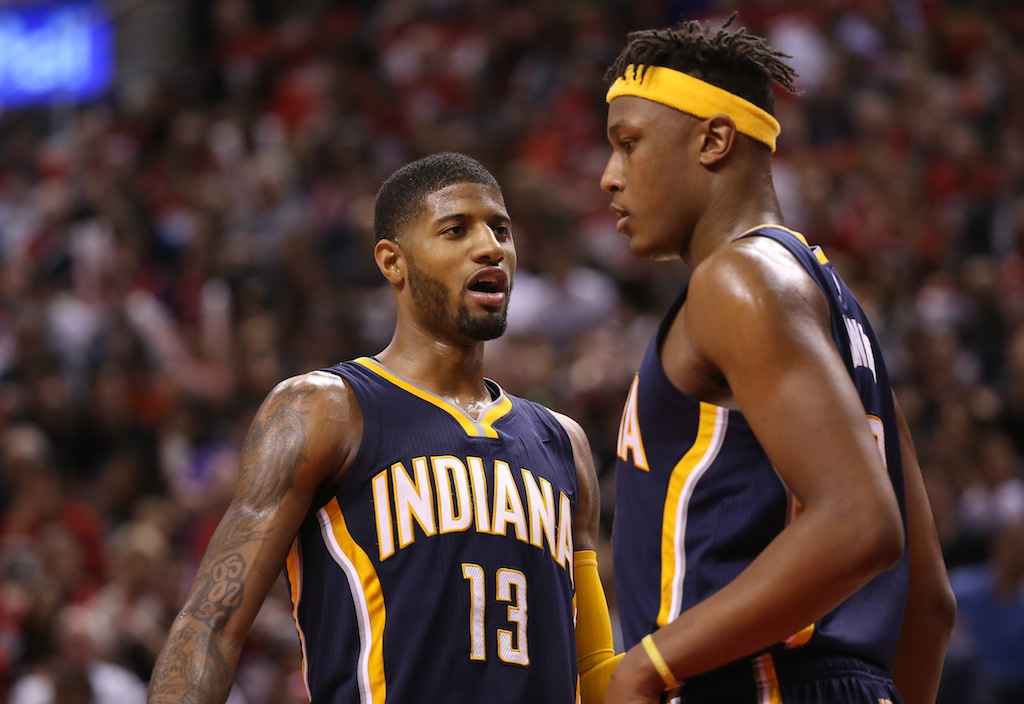 We'll never quite understand Larry Bird's decision to fire head coach Frank Vogel, but we have a feeling he will get his wish: The Pacers will score more points this upcoming season.
Paul George is already a stud, Myles Turner has star potential, and point guard Jeff Teague, whom the team acquired in a three-trade with Atlanta and Utah, should only make this existing duo better. Add in recently-signed free agency Al Jefferson, and things are definitely looking up in Indiana.
9. Atlanta Hawks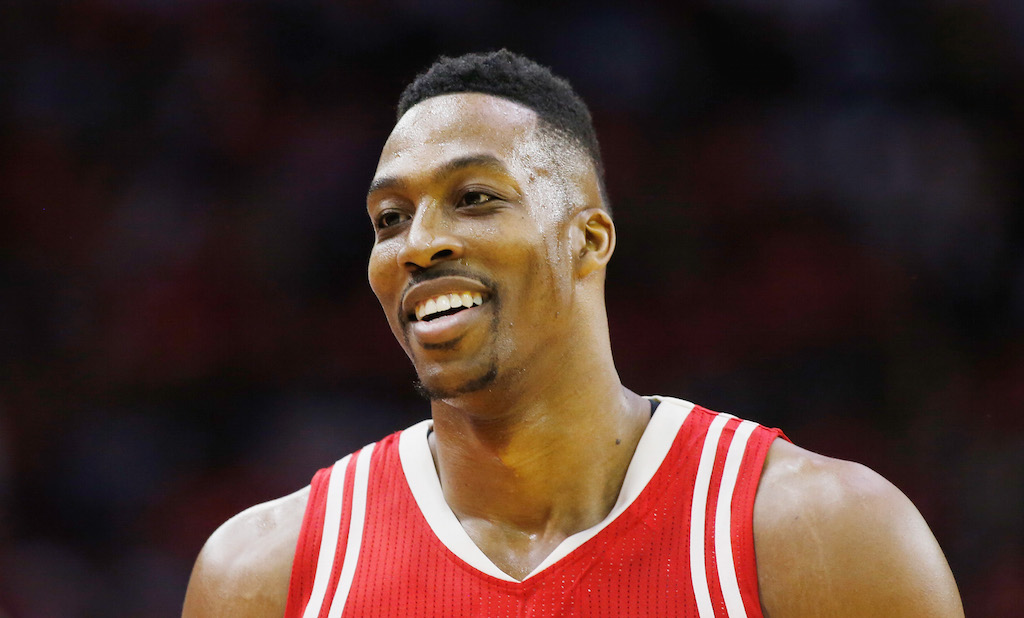 The Atlanta Hawks spent the offseason retaining Kent Bazeman and signing former Houston Rockets center Dwight Howard to a three-year, $70.5 million contract. When it comes to the latter individual, this homecoming has the potential to be either a career-reviving move or a catastrophic nightmare. How will this turn out? You guess is as good as ours. All we know is this: He's your problem now, Atlanta.
8. Memphis Grizzlies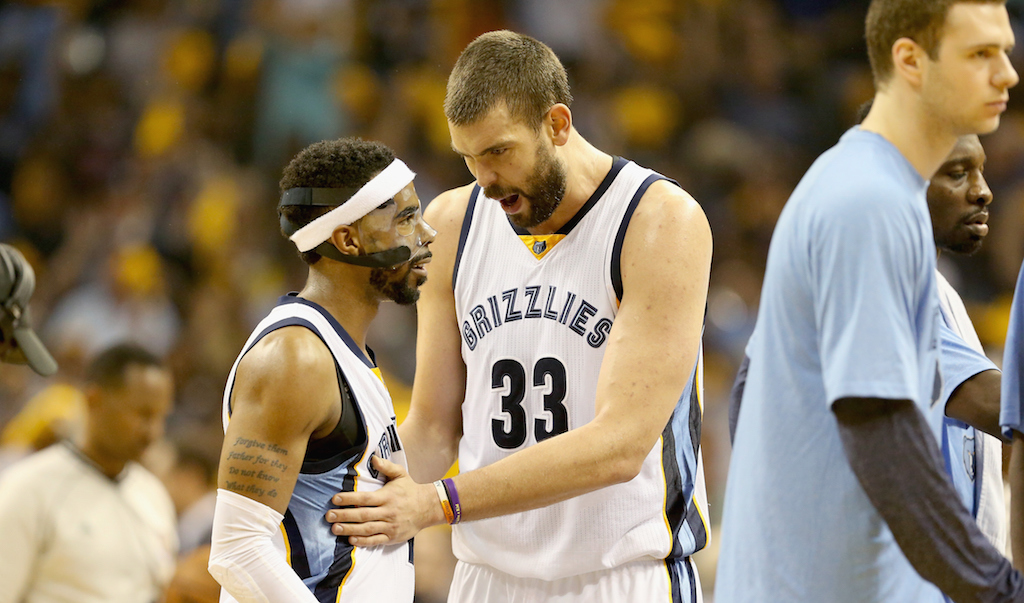 With a five-year, $153 million deal, the Memphis Grizzlies officially signed point guard Mike Conley to the fattest contract in NBA history. On top of that, the club also handed small forward Chandler Parsons a four-year, $98.4 million max contract. So, just in case you were wondering where the bulk of the Grizzlies' cap space is going in 2016, look no further. We just hope they don't come to regret this.
7. Utah Jazz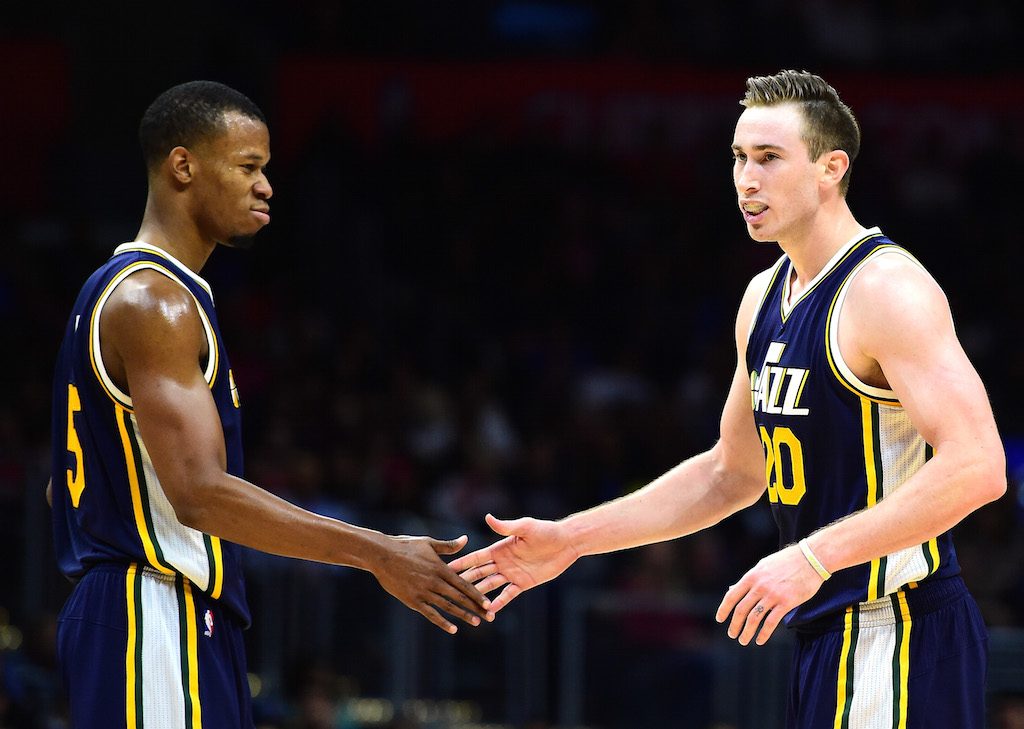 The Utah Jazz are one of the teams that everyone expects to break out this season. Given the depth of talent on the roster, we think it's entirely possible.
The Jazz have Gordon Hayward, Rodney Hood, Rudy Gobert, Trey Lyles, and a hopefully healthy returning point guard in Dante Exum. They also made solid moves in the offseason, acquiring George Hill and Boris Diaw in trades and signing free agent Joe Johnson. It's time for the Jazz to take the next step. Let's see if they can make it happen.
6. Toronto Raptors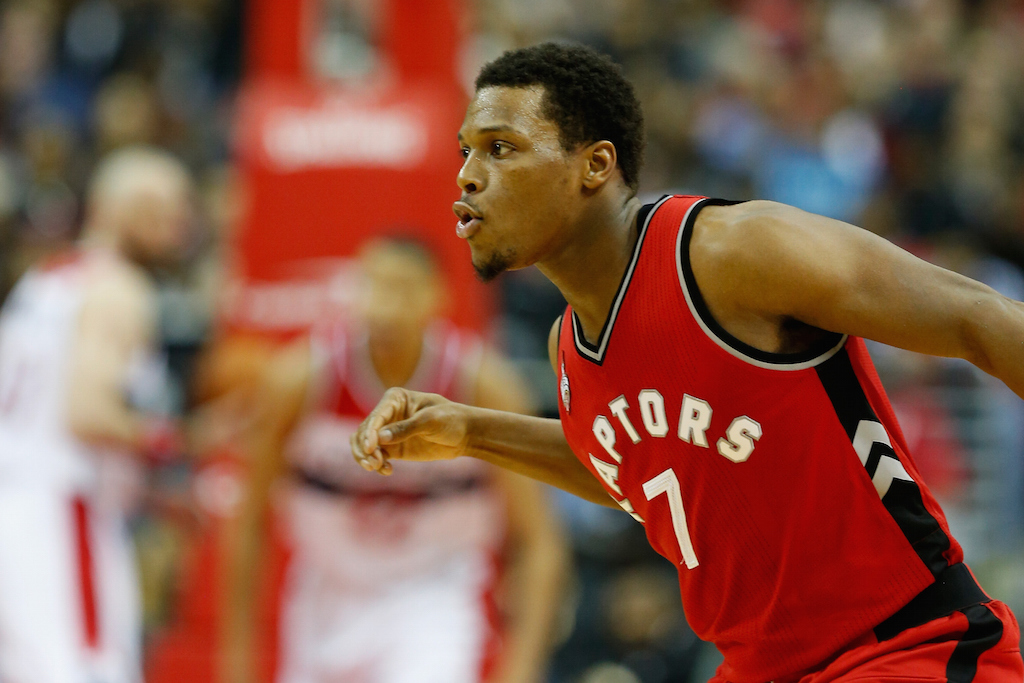 Losing Bismack Biyombo in free agency will hurt the Toronto Raptors, but not as much as losing shooting guard DeMar Rozan would have. Keeping the latter under contract ensures that Toronto, a team that made it all the way to the Eastern Conference Finals this past season, remains competitive. We're just not sure they have enough firepower to go any further than that.
5. Boston Celtics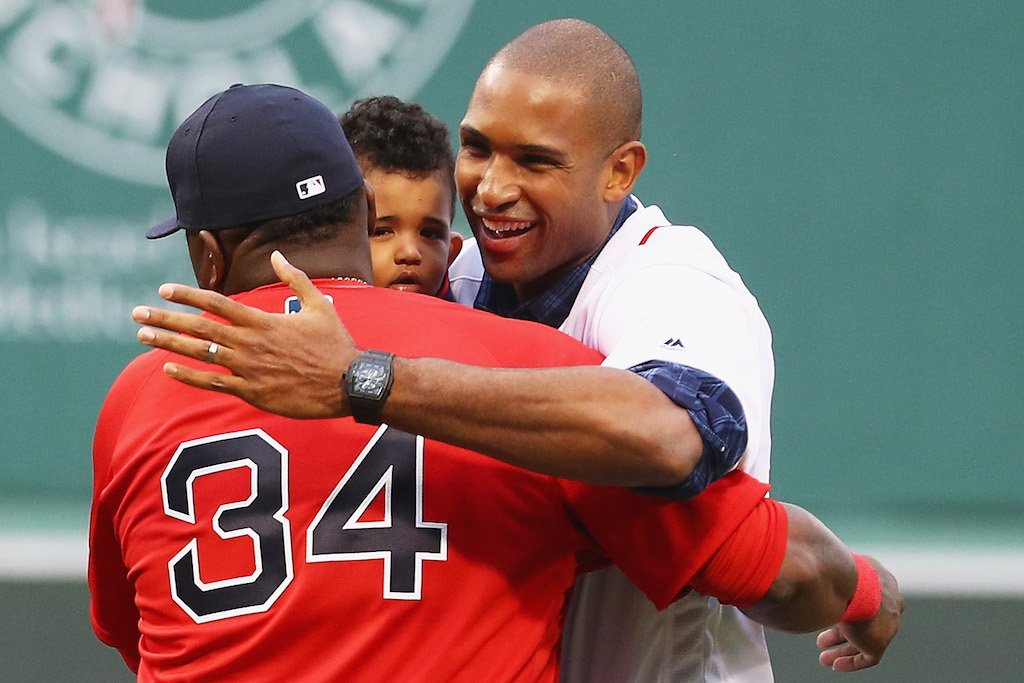 The Boston Celtics didn't land their No. 1 offseason target, but they did come away with a star in Al Horford, who signed with the C's for $113 million over four years. Not only was this a big-time signing by Danny Ainge, it also represents a change in the way NBA stars are starting to look at this organization. The Boston Celtics are a legit destination for talent. Spread the word.
4. Los Angeles Clippers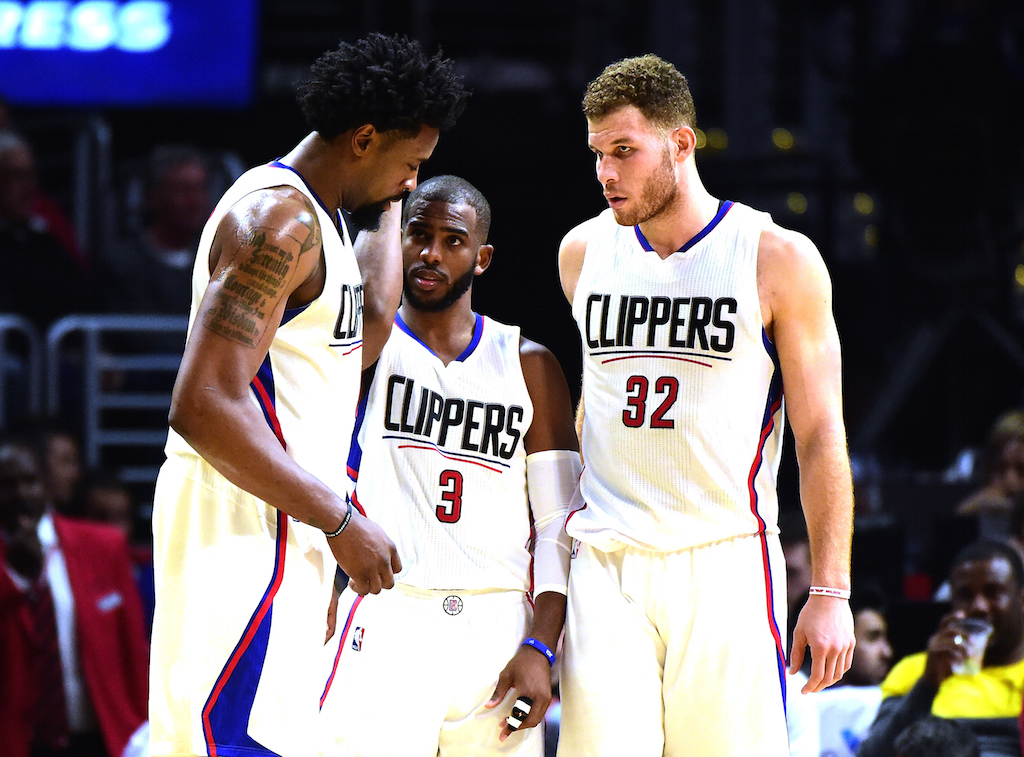 The way we see it, the Los Angeles Clippers didn't do anything to hurt themselves this offseason. When you have a team consisting of Chris Paul, Blake Griffin, and DeAndre Jordan, you always stand a chance. Plus, the Clips re-signed Jamal Crawford to a three-year, $42 million deal, which is a good thing if you're a fan of instant offense. For the record, we are.
3. San Antonio Spurs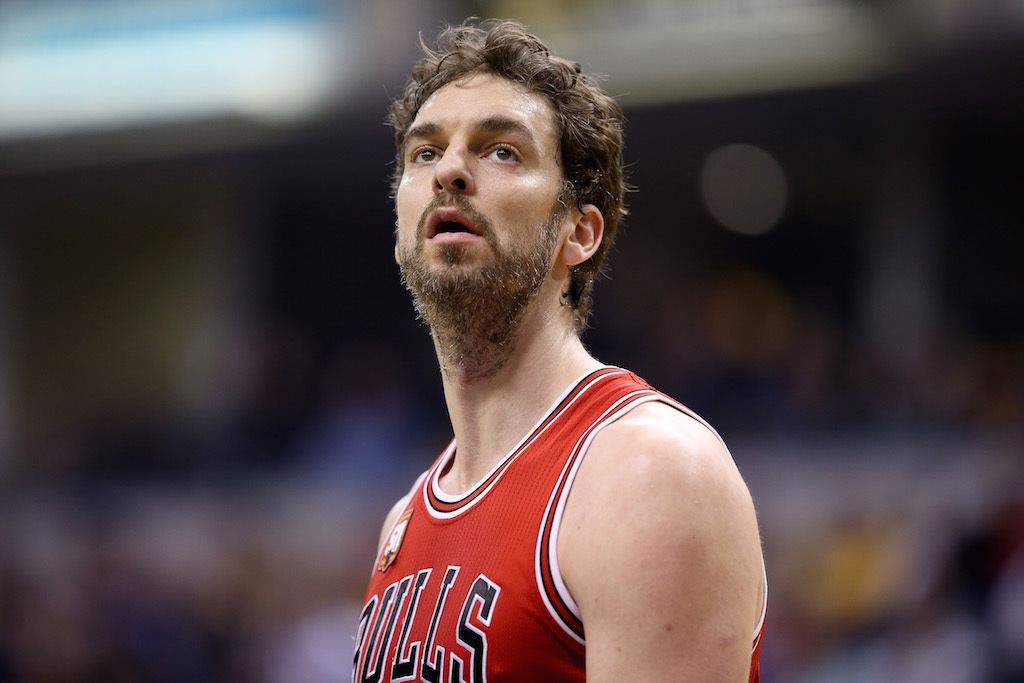 The San Antonio Spurs are never going to be able to replace Tim Duncan; the reactions on Twitter to his retirement announcement are further proof of that. Still, if the Spurs were forced to say goodbye to arguably the greatest power forward in the history of the game, at least they were smart enough to fill the void with a player as talented as Pau Gasol. Just another example of the Spurs being the Spurs.
2. Cleveland Cavaliers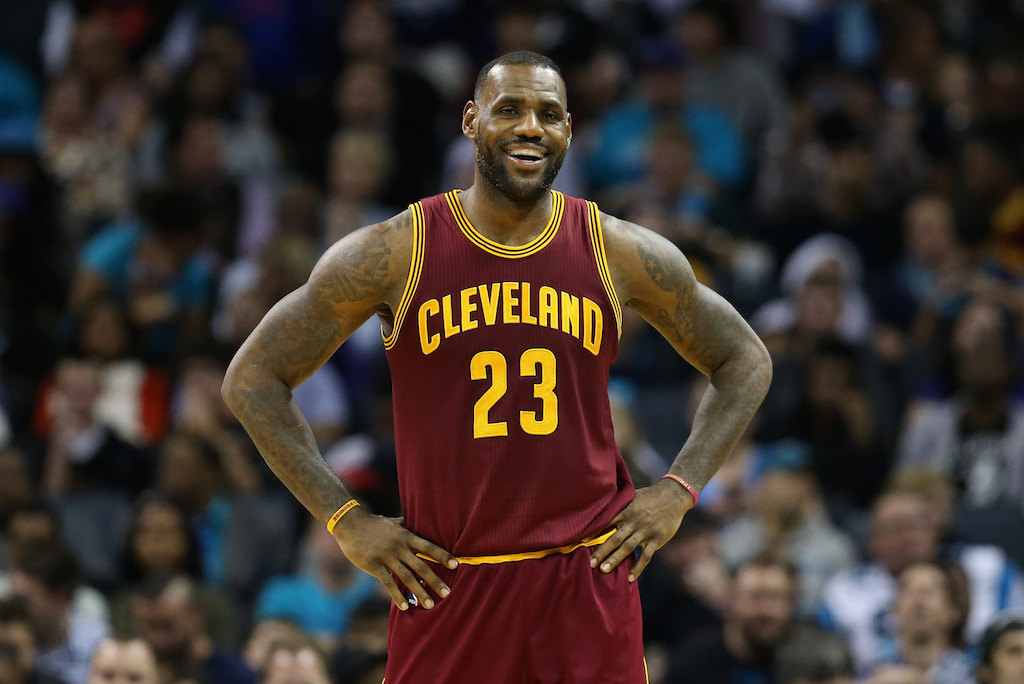 Without really trying, the defending champion Cleveland Cavaliers have had themselves a fairly solid offseason. LeBron James already informed the team that he was re-signing; sharpshooter Mike Dunleavy recently joined the fold (courtesy of the Bulls needing to make room for D-Wade); and Chris "Birdman" Andersen is ready to bring more excitement to "The Land." That being said, due to recent events, the Cavs will have to settle for being No. 2 on our NBA power rankings.
1. Golden State Warriors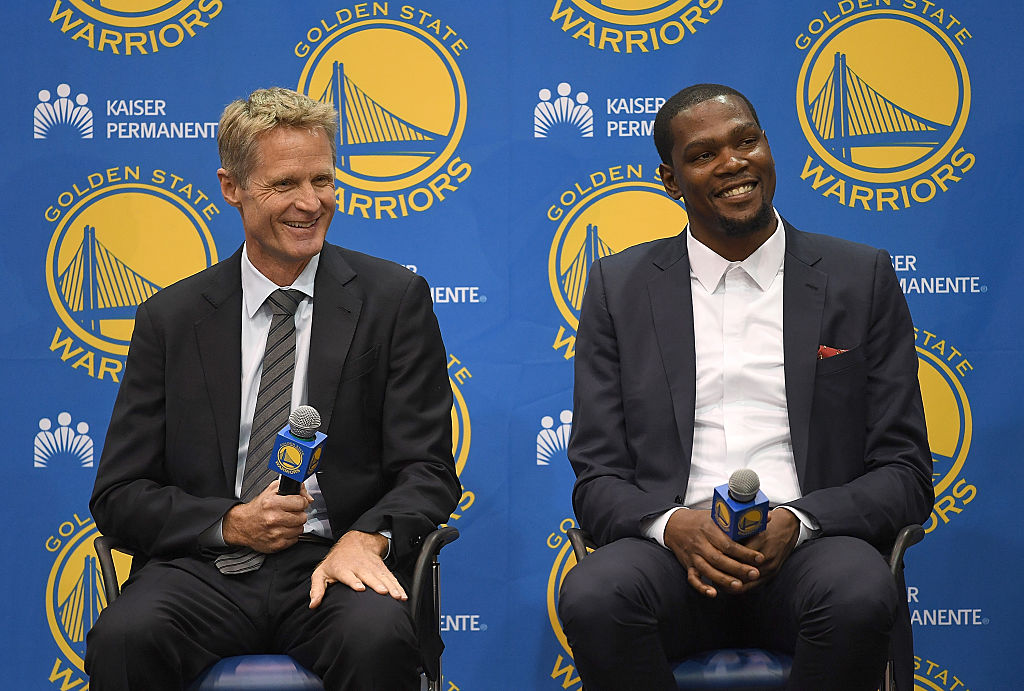 Kevin Durant is a member of the Golden State Warriors. This is not a drill, and you are not dreaming. This is the reality of the NBA heading into the 2016–17 season. When you add one of the best players in the game to a team that won 73 games the year before, it really doesn't matter that they fell short in the NBA Finals.
Who's got it better than the Dubs? Nobody!
Statistics courtesy of Basketball-Reference.com, NBA.com, ESPN.com, and Spotrac.com.