NBA Power Rankings Week 1: The Jazz Are Hitting All the Right Notes and Lots of Early Surprises
Through the games of Oct. 23, the NBA has played roughly 2.8% of its 1,230-game schedule. That means we still don't know more than 97% of what's to come. When examining the sights, sounds, and numbers of the first five days of the regular season, there are teams off to slow starts, fast starts, in-between starts. And there are a few clubs that have been amazing or dismal. Bear in mind, the preseason NBA power rankings were based on what we thought we knew then.
But these rankings are data-based. Data-based rankings are by their nature going to be very volatile early in the season. As more data accumulates, teams will fall into the tiers they belong. Right now, though? Tiny sample sizes make for messy conclusions. If you're a fan of a team that's hot early, enjoy the view from the top. If your team is a contender stumbling out of the starting blocks, relax. There's more than 97% of the season to go.
The ping-pong ball chasers: Magic, Thunder, Pelicans, Celtics, Cavaliers
30. Orlando (0-2, preseason 29th)
29. Oklahoma City (0-2, 30th)
28. New Orleans (0-3, 19th)
27. Boston (0-2, 12th)
26. Cleveland (1-2, 26th)
A few things have gone as expected. The Orlando Magic and Oklahoma City Thunder have dropped like large stones to the bottom of the ocean that is the NBA. Orlando is allowing opponents to shoot at a better than 60% effective field-goal percentage, in part because they're dreadful on the defensive glass. The Thunder can't throw a rock in a lake and hit water.
The Zion Williamson-less New Orleans Pelicans are turning the ball over more frequently than any team in the league, and their defense has been leaky. The Boston Celtics lost a double-overtime thriller on the road to the Knicks before getting absolutely drilled by Toronto in their home opener. The Cleveland Cavaliers win the award for being exactly where we thought they would be.
Looking for lottery luck: Pistons, Suns, Mavericks, Clippers, Lakers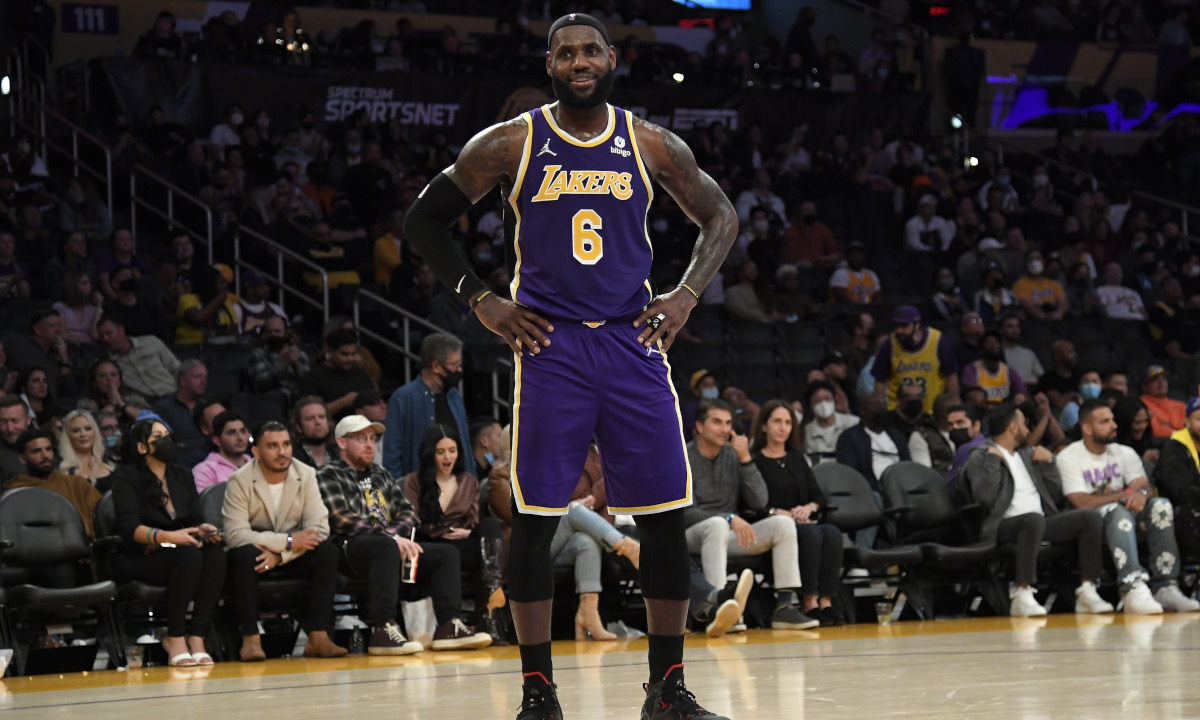 25. Detroit (0-2, preseason 27th)
24. Phoenix (1-2, 5th)
23. Dallas (1-1, 8th)
22. LA Clippers (0-2, 13th)
21. LA Lakers (0-2, 4th)
In fairness to the Detroit Pistons, they're still unbeaten against every NBA team not named the Bulls. Defensively, they are in the top 10. It's that 30th-ranked offense that needs some sprucing up. Phoenix beat the battling Lakers (hey, guys, you're supposed to battle the other team), but got pummeled by Denver and Portland. The Mavericks recovered from their bloodletting at the hands of the Hawks by beating the Raptors.
Then we get to Tinseltown. Paul George has been a monster and the Clippers have lost twice. And, oh those Lakers. They entered the season down Trevor Ariza and Talen Horton-Tucker and now they've lost Kendrick Nunn. And, for kicks, Anthony Davis and Dwight Howard had a calm, pleasant timeout conversation that involved pushing and shoving. Could the Lakers have looked worse in two games? It's certainly possible, just hard to imagine.
Livin' on a play-in: Bucks, Nets, Kings, Raptors, Rockets
20. Milwaukee (2-1, 2nd preseason)
19. Brooklyn (1-1, 1st)
18. Sacramento (1-1, 22nd)
17. Toronto (1-2, 23rd)
16. Houston (1-1, 28th)
This may be the strangest tier of all. It's two of the favorites and three of the projected lottery teams coming together. The Bucks looked great against the Nets, lousy in Miami, and solid in San Antonio. They're already down Bobby Portis and Dante DiVincenzo and have played without Jrue Holiday and Brook Lopez already.
Brooklyn opened without Kyrie Irving in case you missed that little tidbit. Defensively, no team forces fewer turnovers, which doesn't help the margin of error factor much. Sacramento won at Portland and lost at home to the Jazz but they've looked competent. That's progress in Sactown. The Raptors have been up and down and all over the place, but they got a blowout win despite the least effective shooting in the NBA so far. Houston is going to be lots of fun, but turnovers and fouls are the hallmarks of a young team.
Bottom of the bracket: Pacers, Spurs, Wizards, Nuggets, Warriors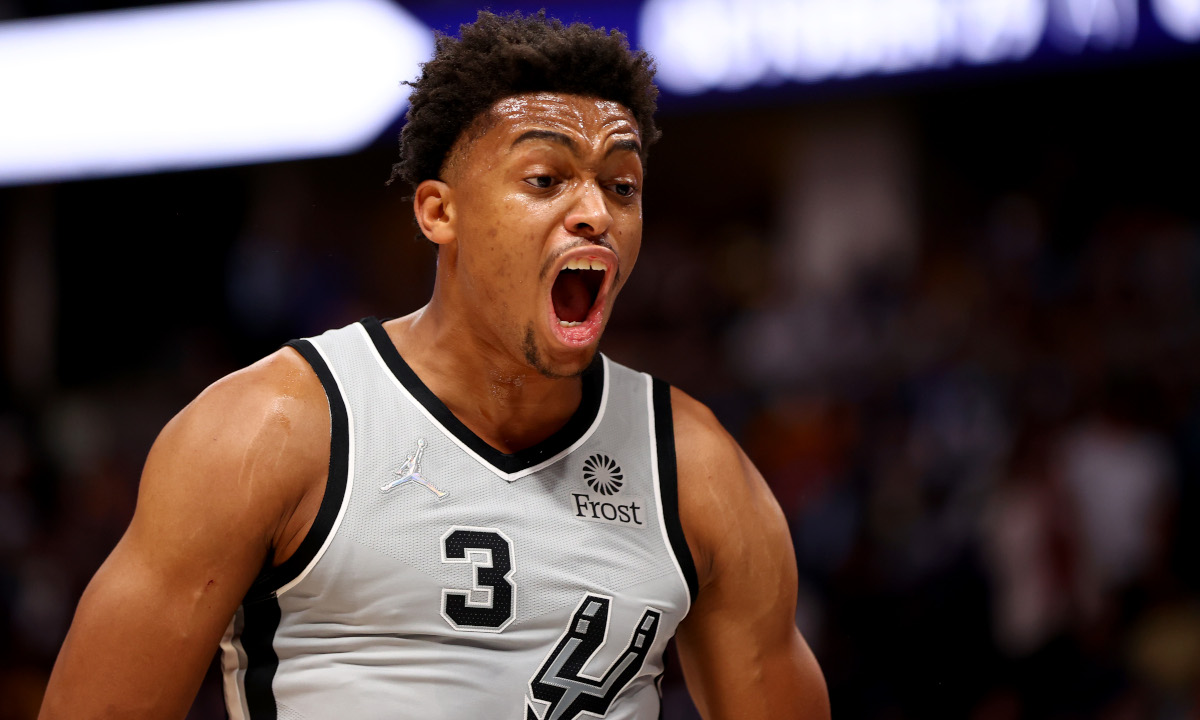 15. Indiana (1-2. 17th preseason)
14. San Antonio (1-2, 25th)
13. Washington (2-0, 21st)
12. Denver (2-0, 9th)
11. Golden State (2-0, 7th)
The Pacers are buoyed here by a double-digit win over the Heat coupled with a pair of one-point losses. It's hard to imagine a team with Myles Turner and Domantas Sabonis struggling to get defensive rebounds, but here we are. San Antonio has been feisty so far with losses to the Nuggets and Bucks after hammering Orlando.
The Wizards have proven the preseason doesn't matter with two wins after an 0–4 practice in uniforms record. Nikola Jokić has looked like an MVP so far, except for the nine turnovers. Denver is giving up the ball in almost one of every five possessions. That doesn't help. The Warriors have gotten wins over the two LA teams to start, and Stephen Curry looks otherworldly.
Sneaky contenders: 76ers, Hornets, Hawks, Trail Blazers, Grizzlies
10. Philadelphia (1-1. 6th preseason)
9. Charlotte (2-0, 20th)
8. Atlanta (1-1, 11th)
7. Portland (1-1, 14th)
6. Memphis (2-0, 18th)
The 76ers also have a missing point guard, even though there's hardly been any news about the Ben Simmons situation leaking to the media. LaMelo Ball has been fantastic in a pair of wins to open the campaign and Charlotte might have something cooking. The Hawks opened by eviscerating the Mavericks before losing in Cleveland.
Portland recovered from a loss at home to the Kings with a blowout of the Suns. The latter helped them jump up the board, but this might not last. On the other hand, the Grizzlies handed the Clippers a loss in LA and will go for a Sunset sweep against the Lakers (who have proven the preseason does matter). Ja Morant has scored 65 points with 14 assists so far. He might be pretty good.
5. Miami Heat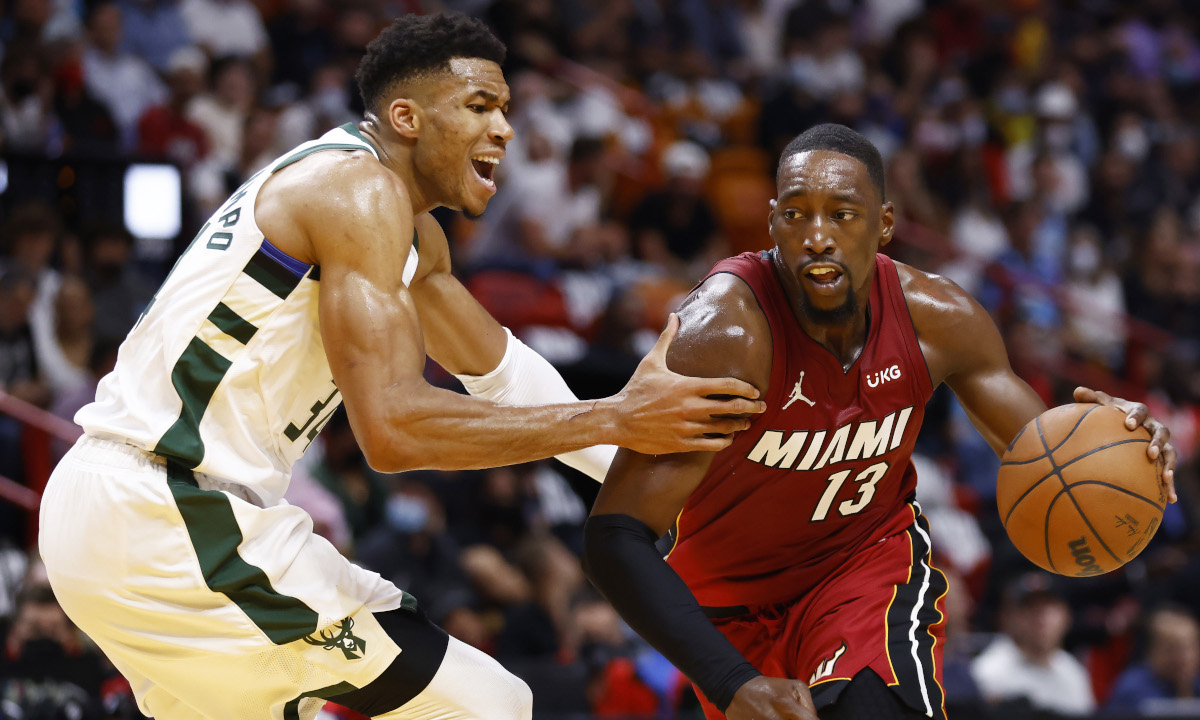 (1-1, 10th preseason)
Miami looked incredible while beating the short-handed defending champs by 42. That was followed by looking almost disinterested in a discombobulated effort at Indiana. Generally, teams win when they hold a team to 39.2% shooting overall and 25.6% from deep. But the Heat hit only 38.5% and 27.3% respectively and turned the ball over 22 times.
Great defense can be negated when the offense is just offensive. Without Kyle Lowry for the Pacers game with a sprained ankle, the Heat offense was out of sync, The 2-for-7 shooting with three turnovers in overtime allowed Indiana to run away with the win.
4. Chicago Bulls
(3-0, 16th preseason)
Michael Jordan was excited about what his old team did in the offseason. Their defense has looked solid in two wins over the Pistons and the offense cooked against New Orleans. Then again, it was Detroit twice and the Pelicans. The degree of difficulty picks up this week with home games against the Knicks and Jazz.
But Zach LaVine looks like a guy who is going to get capital-P paid next summer, and Lonzo Ball has been solid on offense and off-the-charts good on defense. If Nikola Vučević can find his shooting touch, Chicago could be scary good.
3. Minnesota Timberwolves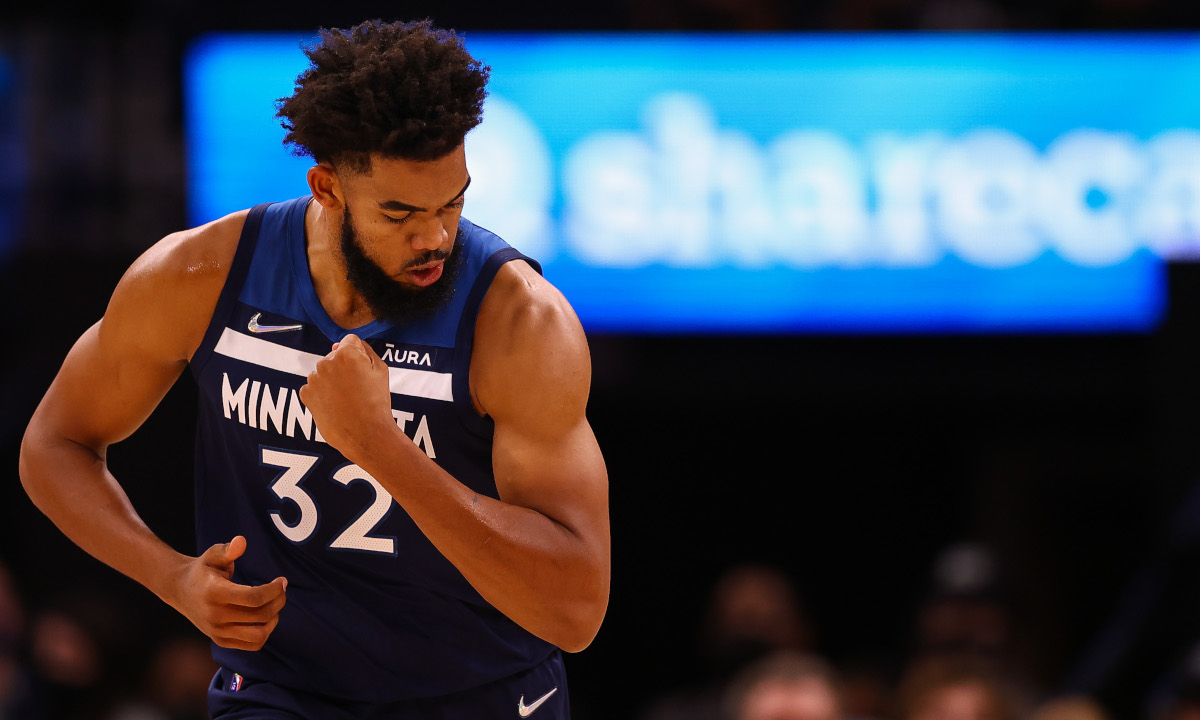 (2-0, 24th preseason)
Yes, it's wins over the Rockets and Pelicans. But Minnesota's defense has been terrific for what seems like the first time since Kevin Garnett was winning an MVP there. Karl-Anthony Towns is 6-of-10 from 3-point land early, but Anthony Edwards being the team's leading rebounder is a troubling sign. No one is giving up more offensive boards than the Timberwolves.
No one is scoring aside from Towns, Edwards, and D'Angelo Russell. The schedule will get more demanding. This feels very much like an "enjoy the view while it lasts" placing for Minnesota.
2. New York Knicks
(2-0, 15th preseason)
Evan Fournier has been great through his first two games with New York. Does the 45.5% 3-point shooting on 11 attempts a game feel unsustainable? Maybe. But Julius Randle is averaging 28 points, nine boards, and eight dimes in their first two victories, and Mitchell Robinson is grabbing every rebound he can see.
No team has shot more efficiently than the Knicks so far, and that's with Kemba Walker and Derrick Rose misfiring a bit. Madison Square Garden is starved for a winner, and they might have one.
1. Utah Jazz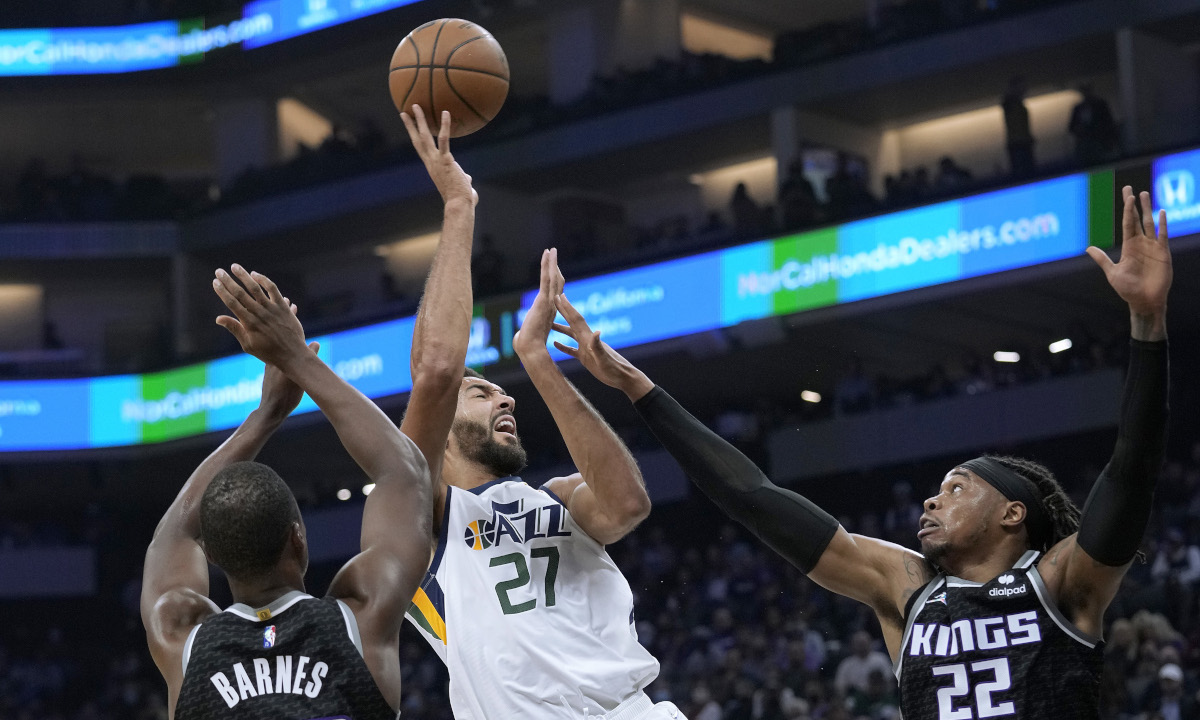 (2-0, 3rd preseason)
Utah had the best record in the NBA last season, and they're off to a fast start. In Sacramento, the Jazz shut the Kings down in the fourth quarter to pull away, breaking the game open with a decisive 15–6 run in the final five minutes.
Rudy Gobert has 41 rebounds already through just two games and the Utah defense has been suffocating. Assuming Donovan Mitchell and Mike Conley will shoot better than 35.7% and 37.5%, respectively, is a solid bet. The Jazz will get their first real test on Oct. 26 when they host Denver.
Statistics courtesy of Cleaning the Glass and NBA.com.
RELATED: Giannis Antetokounmpo Was Ready to Quit the NBA and Return to Greece If His Entire Family Couldn't Move to the U.S.: 'He Was More Than Homesick'