Milwaukee Bucks Climbing Fast, MVP-Less Denver Nuggets Are a Scary Sight: NBA Power Rankings Through Week 6
While the attention of the NBA is squarely on the two teams running away in the Western Conference, the Milwaukee Bucks and Atlanta Hawks have quietly turned things around after slow starts. Meanwhile, Mike Malone has seen the Denver Nuggets without MVP Nikola Jokić. It is a sight befitting a Halloween horror flick, as the creature is hideous, but you dare not look away.
There is one small change to the top five of the NBA Power Rankings through six weeks, one that is certain to baffle and bewilder. That's appropriate because most of this season has been big on both of those sensations. The Phoenix Suns lost at home to the Sacramento Kings on Oct. 27. It's significant because it's the last time the Suns lost a game. Phoenix ran its winning streak to 16 games with a victory at Brooklyn on Nov. 27. Next up on Nov. 30: A date with the Golden State Warriors, an NBA-best 17-2.
You may want to circle the calendar for that one. These rankings come from adjusted ratings (garbage time filtered out) and an evaluation of team victories. Toss it in a pan, stir vigorously, then simmer on low heat for 45 minutes. Wait, no, that's the spaghetti sauce recipe. Whoops. On with the rankings.
Playing for ping-pong balls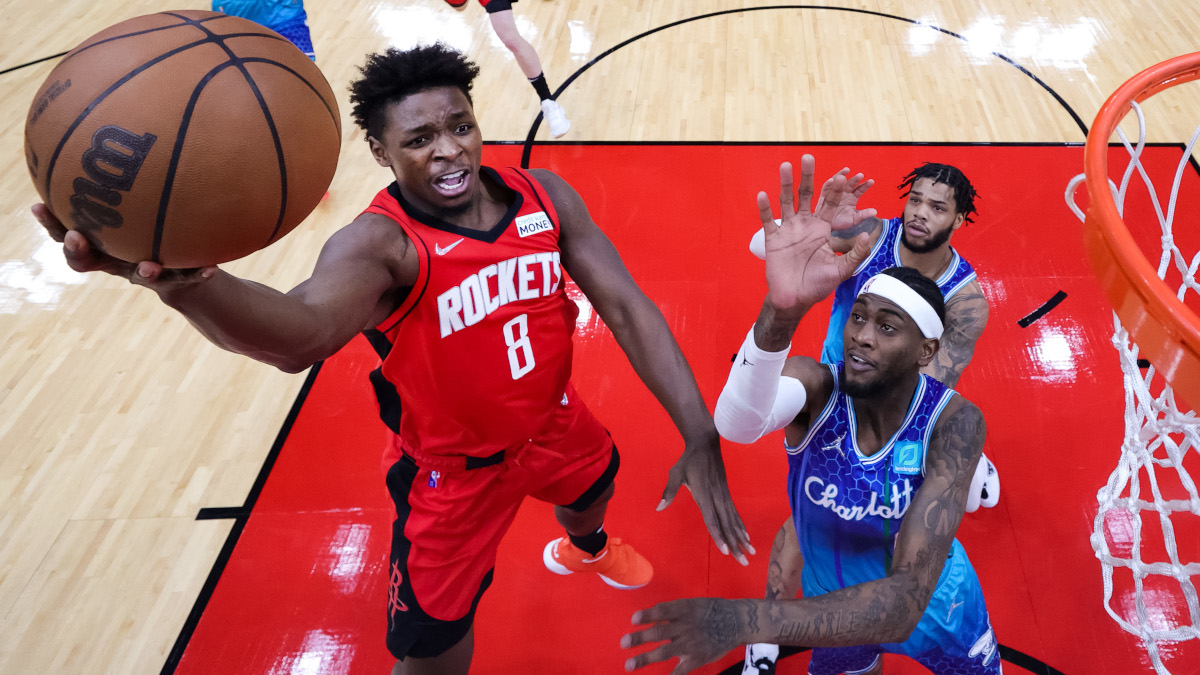 30. Detroit Pistons (4–15, 29th last week)
29. Orlando Magic (4–17, 27th)
28. Houston Rockets (3–16, 30th)
27. Oklahoma City Thunder (6–13, 28th)
26. New Orleans Pelicans (5–17, 25th)
The Pelicans have returned to the kids' table despite a stunning win over the Jazz at Salt Lake City on Nov. 26. On the second night of the hope-the-baseball-series-scheduling-goes-away-soon back-to-back in Utah, the Jazz stepped on the bills of the Pellies. Hard. The Rockets jumped up a couple of spots by *checking notes* winning more games in four days than in the previous five weeks.
Looking for NBA Draft Lottery luck
25. Los Angeles Lakers (10–11, 26th last week)
24. San Antonio Spurs (5–13, 24th)
23. Memphis Grizzlies (9–10, 19th)
22. Sacramento Kings (8–12, 23rd)
21. Dallas Mavericks (10–8, 22nd)
The Lakers. So many pixels dedicated to detailing what is wrong in LA. But they're just a bad defensive team suffering from a lack of urgency at the quarter-pole of the NBA season. The Grizzlies are hoping for good news on Ja Morant's sprained knee. With Morant, they're a fun team to watch despite a dreadful defense. Without him? Just an awful defense. As for Dallas? Either the metrics are going to adjust to how often the Mavs win, or the losses will catch up to the metrics. Up to now, they've been luckier than good.
Livin' on a play-in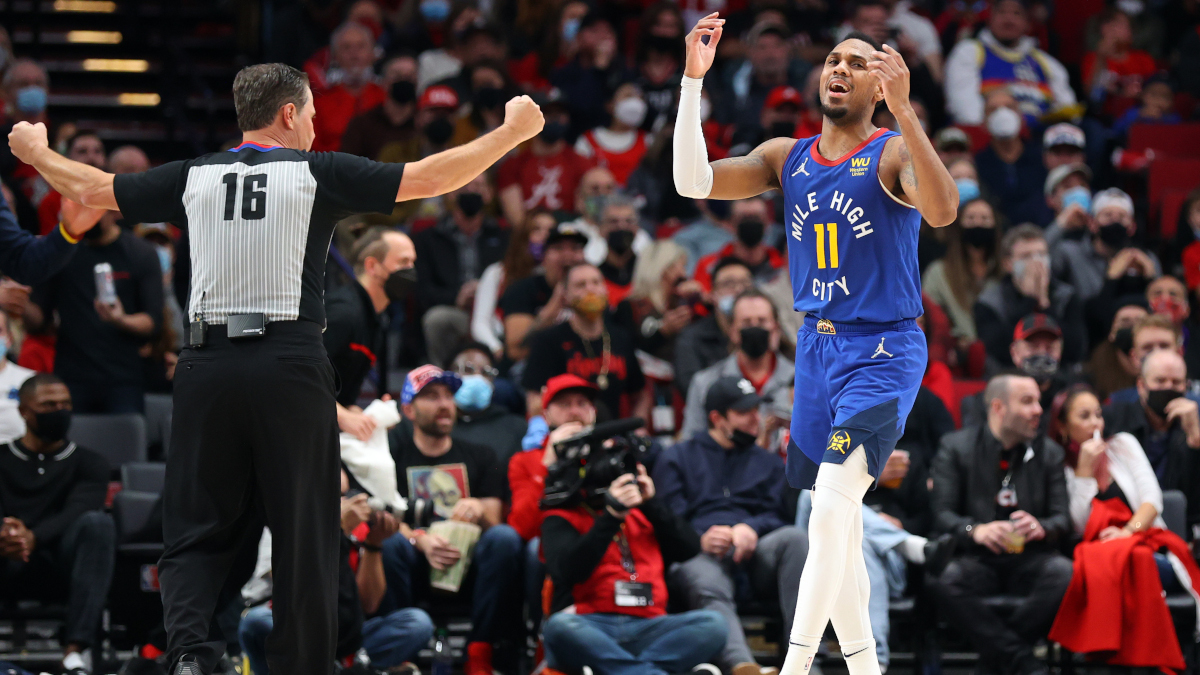 20. Denver Nuggets (9–10, 8th last week)
19. Toronto Raptors (9–11, 13th)
18. Cleveland Cavaliers (10–10, 17th)
17. Minnesota Timberwolves (10–10, 20th)
16. Philadelphia 76ers (10–10, 15th)
The Nuggets are the winners of this week's "Life comes at you fast" award. Denver lost two straight before Jokić sprained his wrist. Without the reigning NBA MVP, they've gone 0–4 and been outscored by an average of 16.3 points. The season-ending injury to PJ Dozier, the long-term back problems of Michael Porter Jr., and the continued absence of rehabbing Jamal Murray don't help the situation. Minnesota is doing some frisky things lately, and the 76ers got Joel Embiid back, so good news there.
Bottom of the bracket
15. Washington Wizards (13–7, 11th last week)
14. Charlotte Hornets (13–9, 16th)
13. New York Knicks (11–9, 12th)
12. Boston Celtics (10–10, 10th)
11. Brooklyn Nets (14–6, 14th)
So, a show of hands from everyone who had the Wizards and Nets as elite defensive teams in the NBA? Anyone with their hands up is not truthful, but they're No. 1 and No. 2 in adjusted effective field goal percentage. But Washington is hurting itself with turnovers, and Brooklyn continues to get annihilated on the glass. The Celtics can seem like they've figured something out, then they score 88 points in a loss to the Spurs.
Sneaky-good NBA title contenders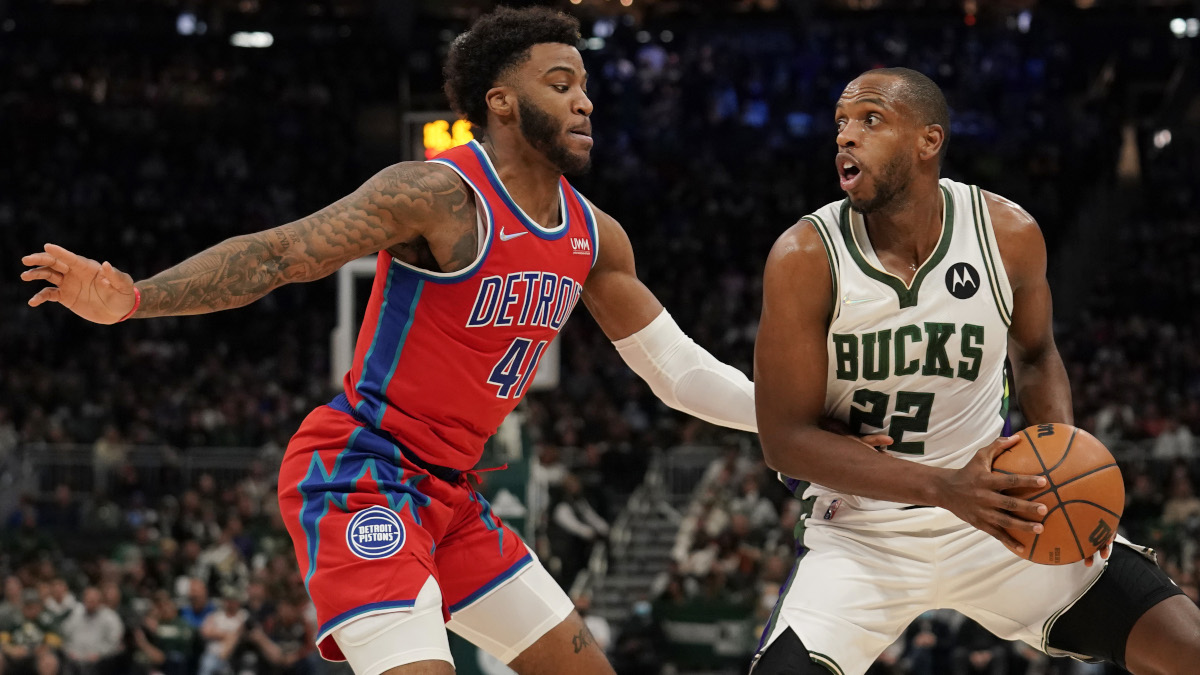 10. Milwaukee Bucks (12–8, 21st last week)
9. Atlanta Hawks (11–10, 18th)
8. Chicago Bulls (13-8. 4th)
7. Los Angeles Clippers (11–8, 7th)
6. Portland Trail Blazers (10–10, 6th)
Say hello to the two biggest upward movers of the week. The Bucks have run off six straight wins. Khris Middleton was missed, while Bobby Portis might be playing the best ball of his NBA career. As for the Hawks? Their loss to the Knicks on Nov. 27 snapped a seven-game winning streak, a run that started with a rout of Milwaukee. The Bulls are showing some cracks in the façade, notably at the defensive end. They play with their hands instead of their feet far too often. Only Minnesota surrenders free throws at a higher rate.
5. Indiana Pacers
9–12, 9th last week
Call the Indiana Pacers the anti-Mavericks. Either Indiana will start winning to its metrics, or their numbers will regress to the mediocre record. But consider that the Pacers are in the top 10 in the NBA in effective field goal percentage on both ends of the court, crash their glass and close out possessions with defensive boards at a solid rate. Those are all winning attributes. The Pacers are another team that hurts itself with fouls too often, which is how you end up 9–12 with metrics that say you should be 12–9.
4. Phoenix Suns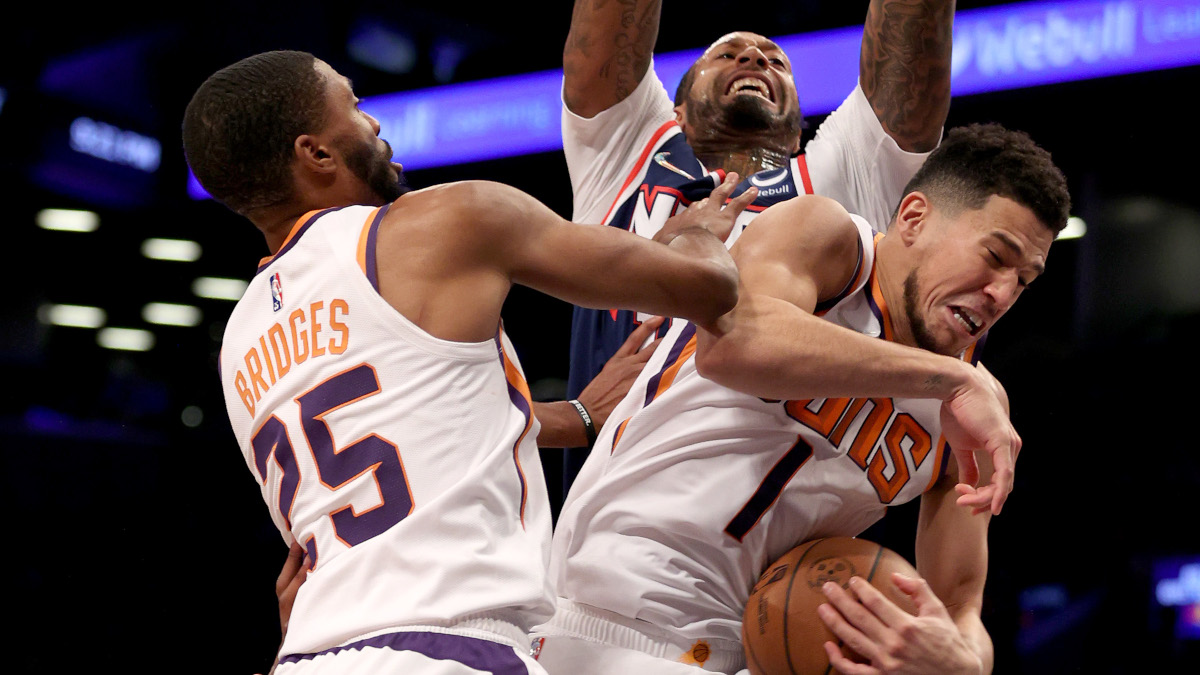 17–3, 5th last week
A shoutout to the 1971–72 LA Lakers feels appropriate. The Phoenix Suns are on a 16-game winning streak and still aren't even halfway to the NBA record of 33 the Lakers set 50 years ago. Phoenix has some rebounding issues to deal with, but they've had banged-up bigs all year.
Deandre Ayton missed six games with a lower-leg bruise, and backups Frank Kaminsky and JaVale McGee are dealing with injuries now. Dario Šarić is still recovering from the torn ACL he sustained during the NBA Finals. But with Chris Paul and Devin Booker patrolling the backcourt, they give the Suns a chance every night.
3. Miami Heat
13–7, 3rd last week
The Miami Heat went 2–2 on their road trip, winning at Detroit and Chicago and losing to the Wizards and Timberwolves. Jimmy Butler's 3-point shooting never did show up on the flight from Philadelphia in July 2019, which is one of the oddest NBA regressions of recent years. He does enough good things that it doesn't matter. It's more encouraging that Duncan Robinson is 12-of-32 from deep in his last three games.
2. Utah Jazz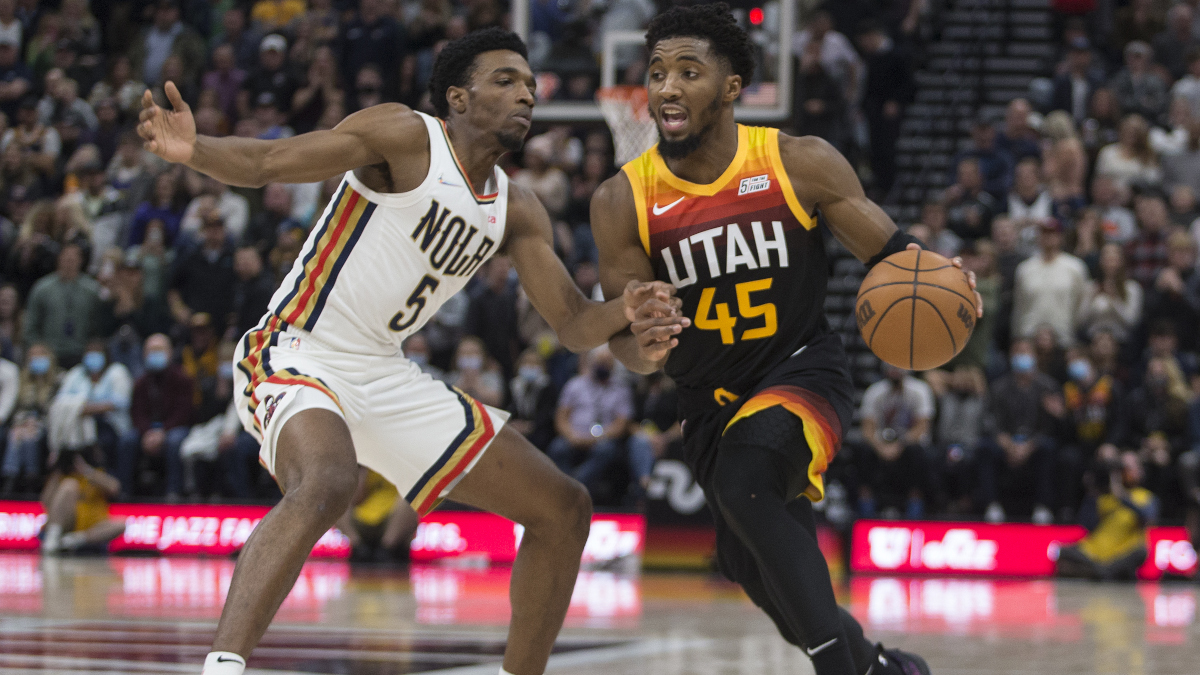 13–7, 2nd last week
Yes, the Utah Jazz stubbed their toe on the Pelicans. They atoned with a blowout of New Orleans the next night. Donovan Mitchell isn't shooting well. He's got enough of a history to surmise this is a slump rather than an alarming trend. On the other hand, Jordan Clarkson is forcing some things. Shooting 37.5% overall and 28.2% from 3-point range coupled with the second-highest usage rate on the roster is a concern for the second unit.
1. Golden State Warriors
17–2, 1st last week
The Golden State Warriors have won six in a row and 13 of 14. Their showdown at Phoenix on Nov. 30 shapes up to have the top spot in the Western Conference at stake. The Warriors are No. 2 in offensive efficiency and No. 1 at the defensive end, adjusted for garbage time (and they've had a considerable amount). Golden State also has the best effective field goal percentage in the NBA and is second-best at controlling the defensive boards.
The Warriors are doing many things right, and they're counting down days instead of months before Klay Thompson is ready to play again. If one were to search for a flaw, they would tend to turn the ball over too much. But it hasn't stopped them in the past, and it doesn't appear to be doing so now.
Statistics courtesy of Basketball Reference and Cleaning the Glass.