NBA: Ranking the 5 Best Players From the 1996 NBA Draft
The class of the 1996 NBA Draft is highly regarded as one of the best in basketball history. This group had three different players win the MVP award in Steve Nash, Kobe Bryant, and Allen Iverson while producing 10 All-Stars; a statistic that is only bested by the '70 and '74 draft classes (12 All-Stars each). The class of '96 was one of the deepest and most productive. With 20 years of hindsight, here are the top five players from that draft.
5. Jermaine O'Neal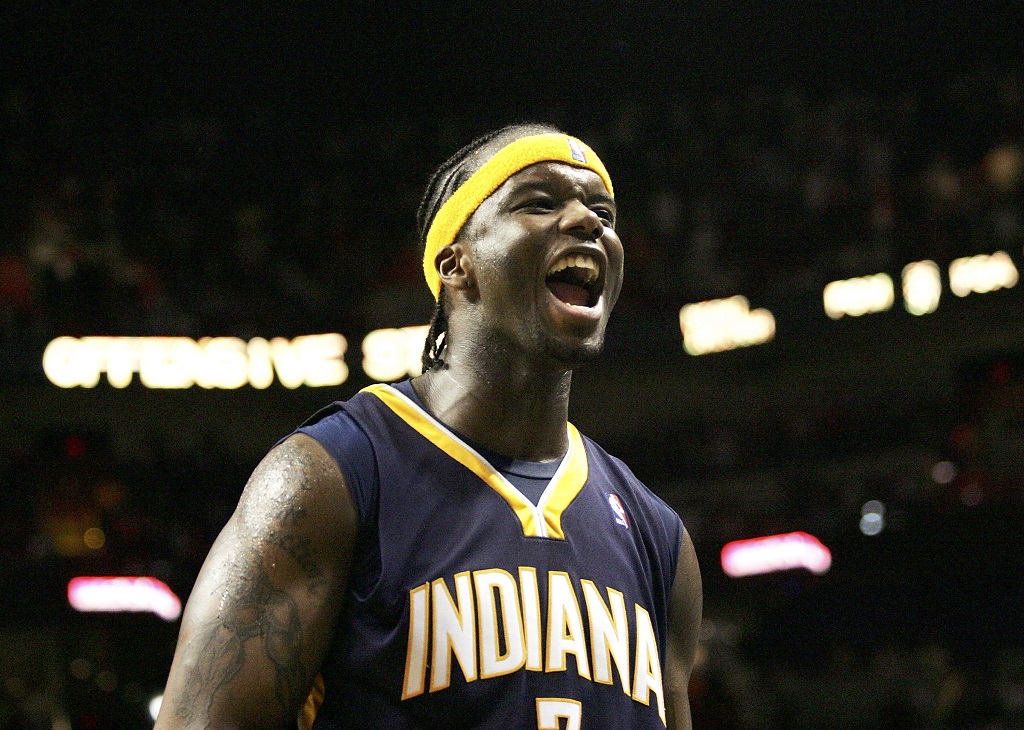 In the 1996 NBA Draft, Jermaine O'Neal was one of two players selected out of high school (more on the other player later). The Portland Trail Blazers took O'Neal with the 17th overall pick. He didn't see much playing time during his first four seasons in the league with Portland, but he saw his career take off once he was dealt to the Indiana Pacers.
During his eight seasons with the Pacers, O'Neal was named to six NBA All-Star teams, earned the Most Improved Player Award in 2002, was selected to the All-NBA Third Team twice, and made the All-NBA Second Team once. He averaged 20-plus points for four consecutive seasons and holds several Pacers' records. O'Neal was a strong offensive player who could dominate in the mid-range at times and be a major factor in the low post. He had much success in his first six seasons with the Pacers, which included six straight playoff appearances.
Although the latter portion of O'Neal's career was ravaged by injuries, he still put together a solid NBA career highlighted by his days with Indiana. He was a serviceable big man during his tenure with the Toronto Raptors, Miami Heat, and Phoenix Suns. He may not have maximized his talent due to persistent knee problems, but he was certainly one of the best players in his draft class.
4. Ray Allen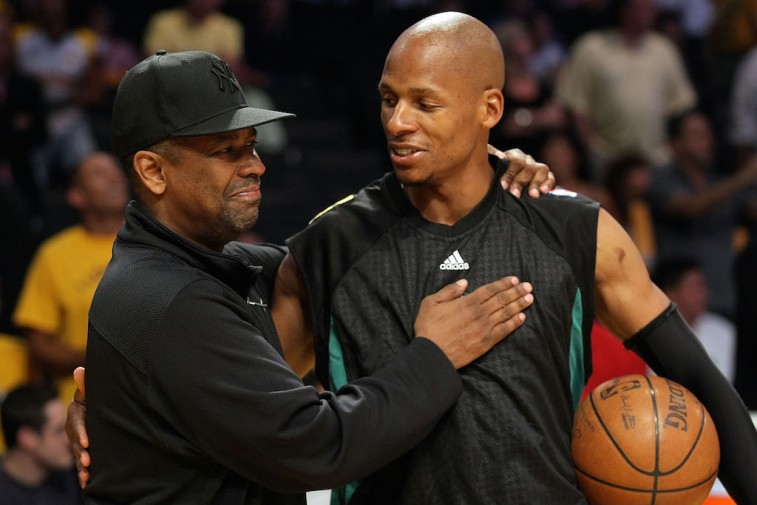 Following an extremely successful four-year collegiate career at UConn (finishing third all-time in scoring and setting the school single-season three-point mark), Ray Allen's best basketball was yet to come in the NBA. Allen put together a stellar 18-year career playing for the Milwaukee Bucks, Seattle Supersonics, Boston Celtics, and Miami Heat.
He was one of the league's best scorers for much of his career, developing into one of the best three-point shooters of all time with one of the most beautiful shooting forms. Allen's strong play helped him earn 10 All-Star Game selections and two NBA championships, and he became the NBA's all-time leader in three-pointers. He also holds numerous franchise marks for three-pointers for the Bucks, Supersonics (now Oklahoma City Thunder), and Celtics.
That said, Allen was more than just a three-point shooter; he was an all-around scorer who was the primary scoring option for the Bucks and Supersonics, averaging over 21 points in nine consecutive seasons. In short, his offensive ability and impeccable shooting from beyond the arc for almost two decades made him not only one of the best players in his draft class but also a sure-fire Hall of Famer.
3. Allen Iverson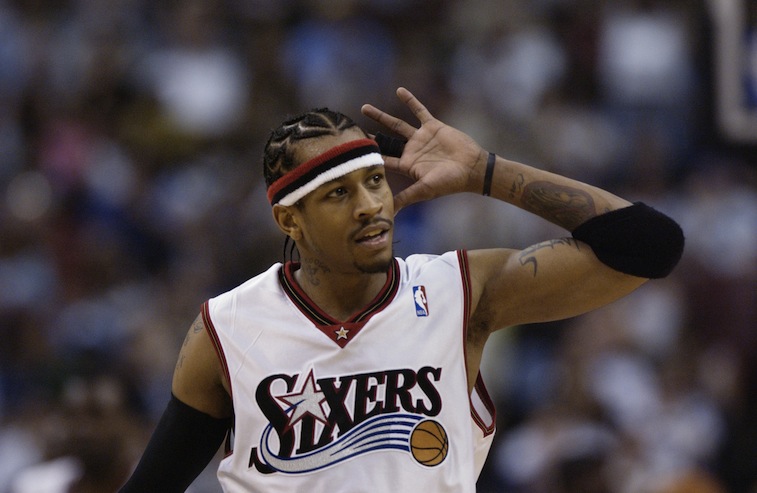 The Answer was the consensus first overall pick in the 1996 NBA Draft for the Philadelphia 76ers despite his off-the-court issues. In Allen Iverson's two seasons at Georgetown, he finished as the school's all-time leader in career scoring average at 22.9 points per game. Iverson carried that offensive dominance into the next level, averaging 26.6 points over his 14-year NBA career (currently seventh-highest in league history).
Although he was short for NBA standards, at just six feet tall, he was one of the most gifted offensive players the league has ever seen. Iverson possessed outstanding ball handling skills and a shooting ability that made it nearly impossible for defenders to guard him. For the majority of his career, he was one of the top players and leading scorers in the league.
He had the accolades to back it up, earning an NBA MVP award, 11 All-Star Game selections, two NBA All-Star Game MVPs, three All-NBA First Team selections, three All-NBA Second Team nods, one All-NBA Third Team selection, NBA Rookie of the Year, and four NBA scoring championships — and he led the league in steals three times. Throughout his career, Iverson did develop the reputation of a ball hog and a difficult player to deal with, but there's no denying the fact that he was one of the most tantalizing offensive talents during his time in the league.
2. Steve Nash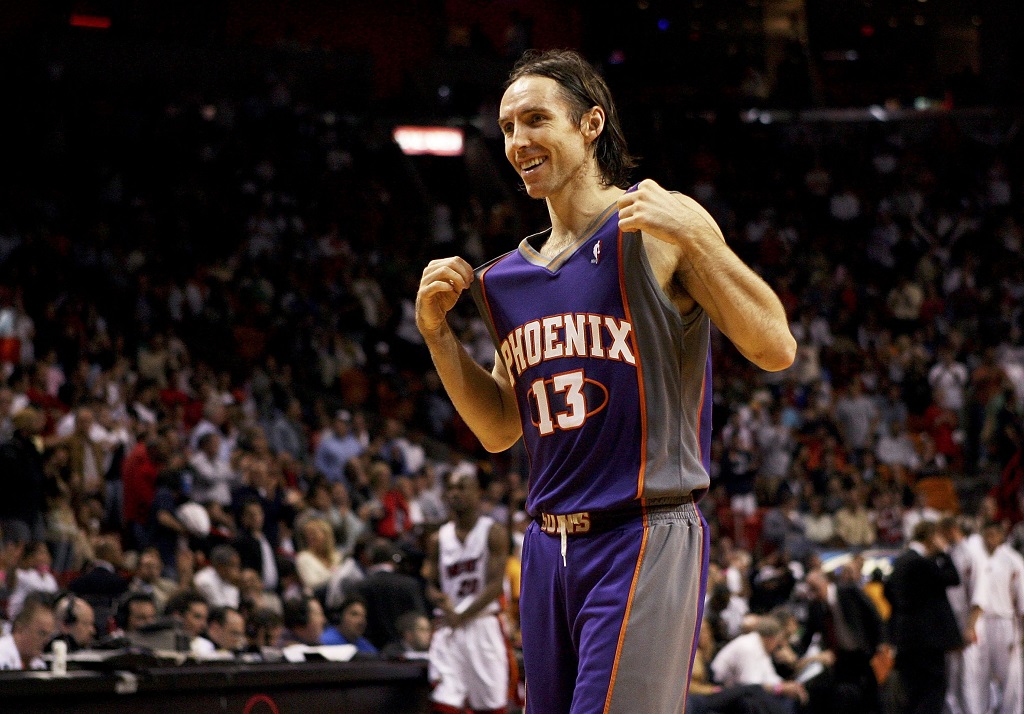 Despite receiving little to no recruitment coming out of high school, Steve Nash developed into of best point guards at the collegiate ranks during his four seasons at Santa Clara. It didn't result in immediate success in the NBA until his five seasons in the league playing with the Dallas Mavericks. Nash's career took off after that point, with the Mavericks and Phoenix Suns earning eight NBA All-Star Game selections, two NBA MVP awards, three All-NBA First Team nominations, two All-NBA Second Team nods, and two All-NBA Third Team selections.
His four seasons shooting at least 50% from the field, 40% from three-point range, and 90% from the free-throw line is the most in NBA history. He also finished third all-time in NBA history for career assists behind John Stockton and Jason Kidd. During the prime of his career, Nash was one of the best point guards in the league. He had great court vision and elite passing skills that made his teammates better players. Although he was a below-average defender and faced significant health problems at the end of his career with the Los Angeles Lakers, Nash was an outstanding offensive talent who will become a Hall of Famer.
1. Kobe Bryant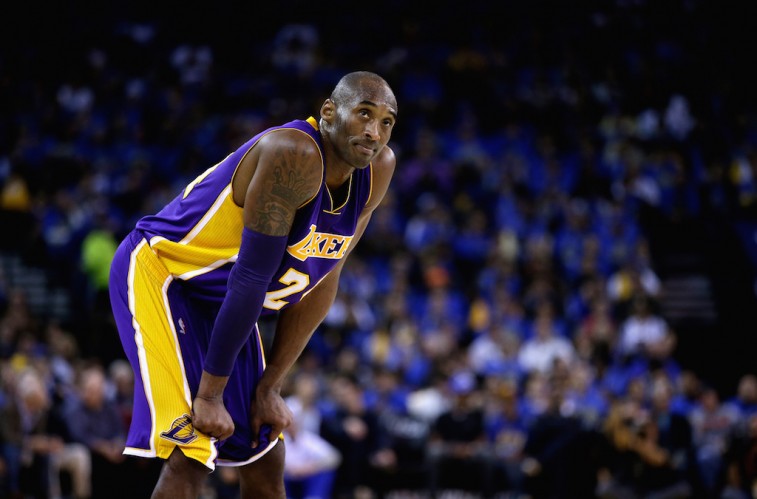 The Los Angeles Lakers guard has put together the most illustrious career of all the players in the 1996 NBA Draft. When all is said and done, this will result in Kobe Bryant being inducted as a first-ballot Hall of Famer. The Black Mamba also starred in 18 All-Star Games, one short of the NBA record set by Kareem Abdul-Jabbar. He concluded his career third on the all-time NBA scoring list, trailing just Abdul-Jabbar and Karl Malone, and he will be the youngest player to reach 33,000 career points until LeBron James hits that milestone.
In his 20 seasons with the Lakers, he won five NBA titles, two NBA Finals MVPs, one NBA MVP award, 11 All-NBA First Team selections, nine NBA All-Defensive First Team nominations, and four NBA All-Star game MVPs. He recorded the second-highest individual scoring performance in a single game (81 points against the Toronto Raptors in 2006). Bryant was one of the most dominant players during his era and was arguably the best player in the league for nearly a decade. He's regarded by many as the second-best shooting guard to play the game behind Hall of Famer Michael Jordan.
In the prime of his career, No. 24 was an unstoppable offensive force. He could score from anywhere on the floor, be it from the outside, in the post, transition, or even drives to the basket. His impeccable footwork, attention to detail, and competitive spirit were the best in the game. In short, Bryant was one of the greatest players to step onto the hardwood and easily the top player in his draft class.