The 5 Most Elite Ball Handlers in the NBA Today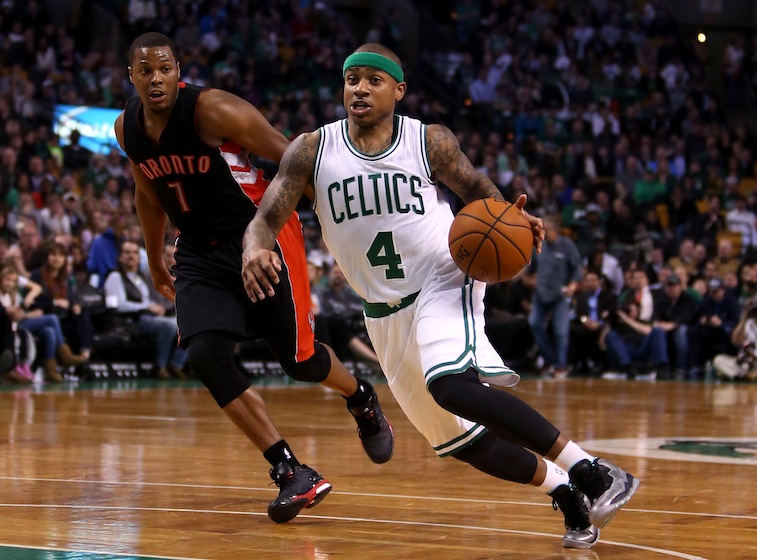 The Players' Tribune is an excellent read if you're ever interested in seeing the world of sports through the eyes of professional athletes themselves (filtered through their PR representatives, sure, but more informative than the same stock answers you hear recited at every post-game interview and practice). While most of the pieces are cool in their own right, every so often you come across one that warrants a bigger discussion. This happens to be one of those instances.
In an article entitled "Elite Ball Handlers 101" Boston Celtics point guard Isaiah Thomas provided a list of players he believed were the best ball handlers in the National Basketball Association and why they've made the cut. None of Thomas' picks are players you wouldn't expect to find on a list like this — something he makes sure to note — however, it doesn't provide any kind of ranking. While we always enjoy reading pieces where players describe their peers, we couldn't help but feel the need to take this concept one step further. If there's one thing that could take this piece to the next level, it's a bit of order.
As a result, using the players provided in this article, we've decided to rank them based on their ball-handling abilities. We're sure not everyone is going to agree with our choices, but that's what makes this so much fun. It's all about the discussion, after all. Therefore, with that in mind, here's a look at the five most elite ball handlers in the NBA.
5. Chris Paul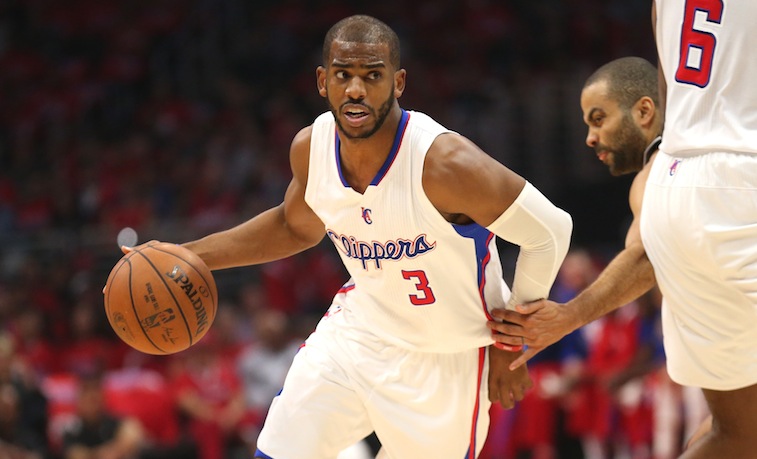 Thomas on Chris Paul:
"Since he was on the wrong end of both Steph Curry highlights, let's give CP3 some love. He's one of the craftiest guards in the NBA on his own right. He's not flashy, he just has the right moves to get where he wants to go. He always pulls the right move out at the right time because he's so smart. He's a real student of the game."
It's impossible to deny Thomas's comments on the Los Angeles Clippers floor general. Paul is smart, crafty, creative, and knows when to turn it on. He is a fierce competitor who wants the ball in his hands come crunch time. And if he's on your squad, you'd be wise to give it to him — he is known to make things happen. However, since this is a discussion on elite ball handlers as opposed to a conversation about the best overall point guards in the NBA, we don't think we can put CP3 any higher on this particular list. With that being said, he's still super dope at dribbling the rock.
4. James Harden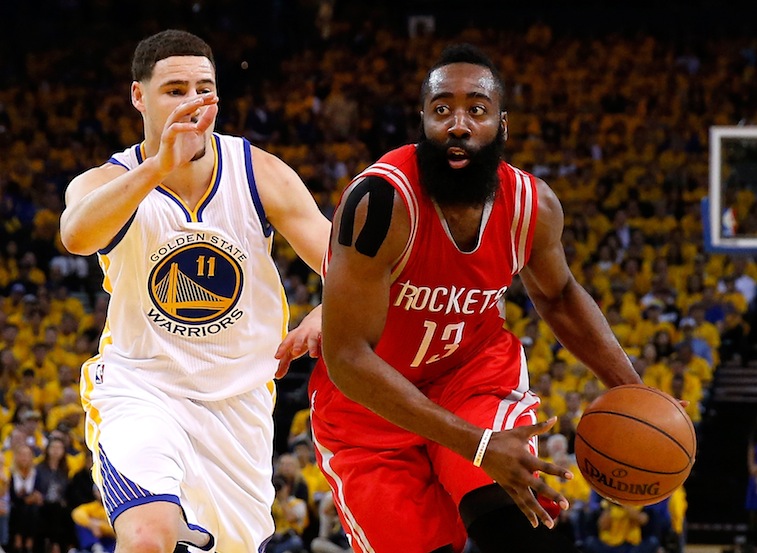 Thomas on James Harden:
"I don't know why it's so hard to guard lefties. I think it's just because so many guys are right-handed that when you see a lefty, it's just not normal. But there's more to James Harden than just being left-handed. He's creative, shifty and very deceiving.

He has a lot of east and west in his game. A lot of guys can go north and south, but when he's going downhill towards the basket, he has the ability to go east and west without losing momentum."
The Houston Rockets shooting guard is hands down one of the most lethal scorers in the NBA. He's almost impossible to contain if he has a full head of steam and good luck trying to stop him if he wants to get to the basket. As Thomas points out, "shifty" and "creative" are the best ways to describe The Beard when he has the ball in his hands. He has a crazy arsenal of moves and a great feel for the game. We have nothing bad to say about James Harden. He is one of the best in the business. Unfortunately, some players simply have more tricks up their sleeves when it comes to handling the ball.
3. Stephen Curry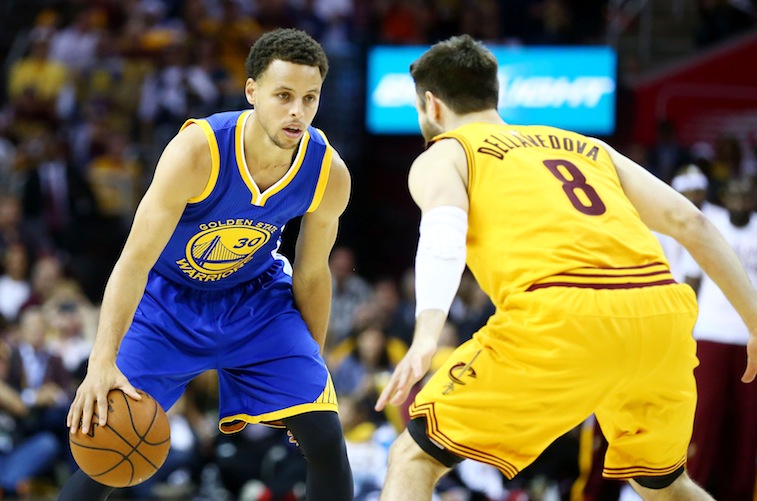 Thomas on Stephen Curry:
"A lot of guys have a skill set that includes the ability to drive, pass and shoot. But not a lot of those guys also have the handles to do everything in between and create any of the three for themselves.

Steph does."
Stephen Curry is intelligent, fluid, and deadly from pretty much anywhere on the floor. Thomas notes the MVP's ability to create for himself and others for good reason —  because Curry is so capable of getting his own shot off and making everyone around him better, you have to respect every facet of his game. Chef Curry knows this. And his ability to take advantage of this fact is what helped turn the Golden State Warriors into NBA champions. There is absolutely nothing wrong with Curry's handle. In fact, it's part of what makes him such a fascinating player. We just think there are two players who produce even more magic with the rock in their possession.
2. Jamal Crawford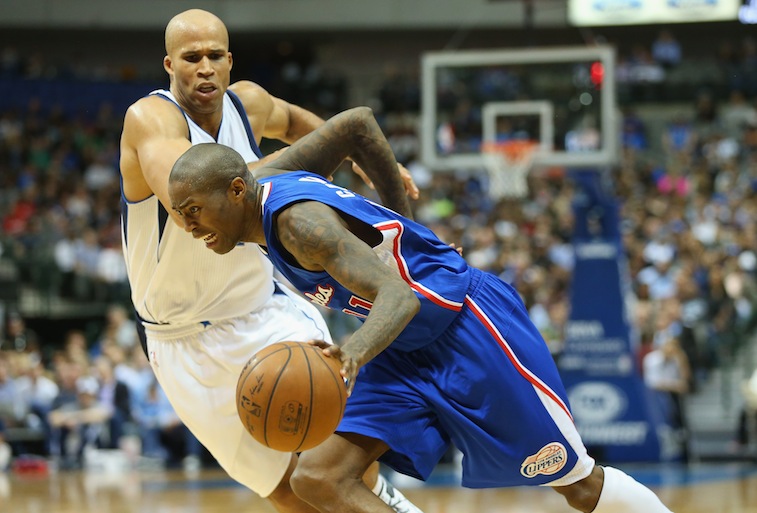 Thomas on Jamal Crawford:
"Jamal is a straight streetballer. He doesn't have a signature or go-to move. He's always doing something different depending on the situation, and he's always trying crazy new stuff. He's just so gifted that I don't think he even knows what he's going to do sometimes. He just does it, and everyone says Wow…He has a combination of instinct and a crazy natural ability to control the ball."
Jamal Crawford is a one-man scoring machine. If you're looking for a spark, then put J. Crossover into the game, give him the ball, and let him go to work. There's a good chance he's going to make something happen. We agree with Thomas that, when talking about the game's best ball handlers, Crawford does not get enough credit. So this is us giving him his due. And if you're not with us, take a look at this. We have a feeling it will change your mind. [Editor's note: Not to mention J-Craw is 35, and has forged a 15 year NBA career out of his insane handles.]
1. Kyrie Irving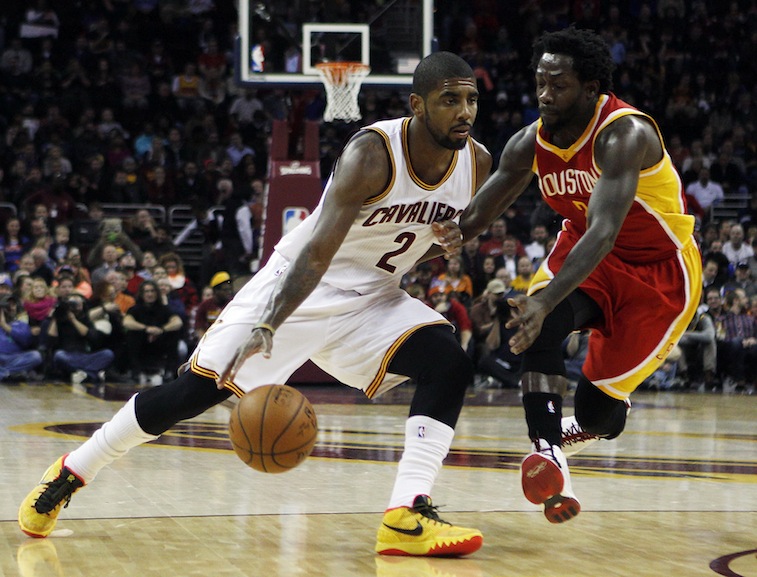 Thomas on Kyrie Irving:
"Kyrie lives laterally. He goes side to side at such a high level it's hard for defenders to keep up. He's right in front of you, then he's not, and it all starts with the crossover. It's the same move every point guard has in his arsenal.

His is just better."
Not only is Kyrie Irving deceptively quick, but his control over the rock is incomprehensible. It's like he has the ball on a string. Whether he's crossing you over or blowing past you to the bucket, Uncle Drew is making his defender look foolish. When it comes to NBA players with an elite handle, in our opinion, No. 2 on the Cleveland Cavaliers is at the head of the class.
All information is courtesy of The Players' Tribune.