NBA Rumors: Joe Johnson's Potential Impact for the Miami Heat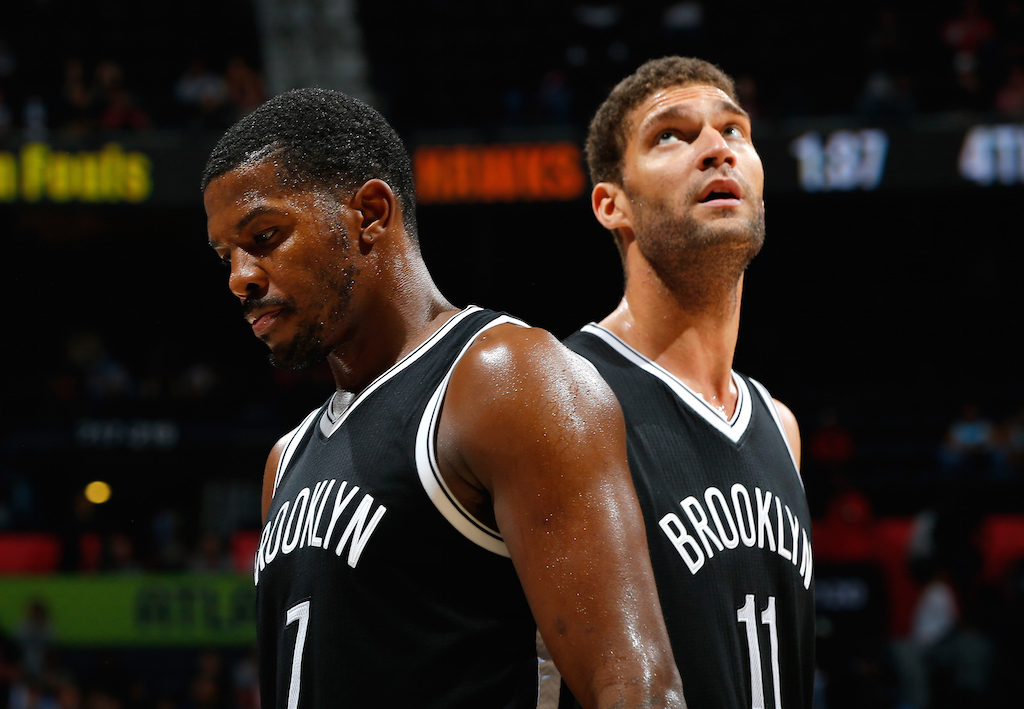 Things between Joe Johnson and the Brooklyn Nets didn't work out, resulting in the Nets buying Johnson out of his contract, which leads to the question of "what's next" for the veteran sharpshooter? As the Nets and Johnson part ways, it means that he must clear waivers before choosing a new team, which is almost a sure thing, as Brian Mahoney of The Associated Press points out.
The remainder of Johnson's $24.9 million salary is more than every NBA player not named Kobe Bryant at this point, so he'll almost certainly hit free agency. So, while Johnson had plenty of options for who has interest in him, it seems that he may have already found a home. As Shams Charania of The Vertical on Yahoo reports, Johnson has already committed to a deal with the Miami Heat for after he clears waivers.
Free agent Joe Johnson has committed to a deal with the Miami Heat after he clears waivers, league sources tell The Vertical.

— Shams Charania (@ShamsCharania) February 26, 2016
Well, that didn't take long.
Now, the 34-year-old shooting guard/small forward will head to a team who is currently No. 4 in the Eastern Conference but is also likely lacking Chris Bosh for the remainder of the year. Johnson has played with four different franchises in his career, the Boston Celtics (one season), Phoenix Suns (four season), Atlanta Hawks (seven seasons), and Nets (3.5-ish seasons). The best year of Johnson's career came in 2006-07 with the Hawks, when he averaged 25 points per game, 4.4 assists, and 4.2 rebounds.
Johnson's scoring numbers have dropped fairly drastically since that point, leading to an average of just 11.8 points per game this season. Johnson still has plenty of value, and was playing an average of 33.9 minutes per game for the Nets before he was released. With him seemingly heading to Miami, what will his role be? Fortunately for Johnson and the Heat, the two may have found a match made in heaven.
Instant starter or scorer off the bench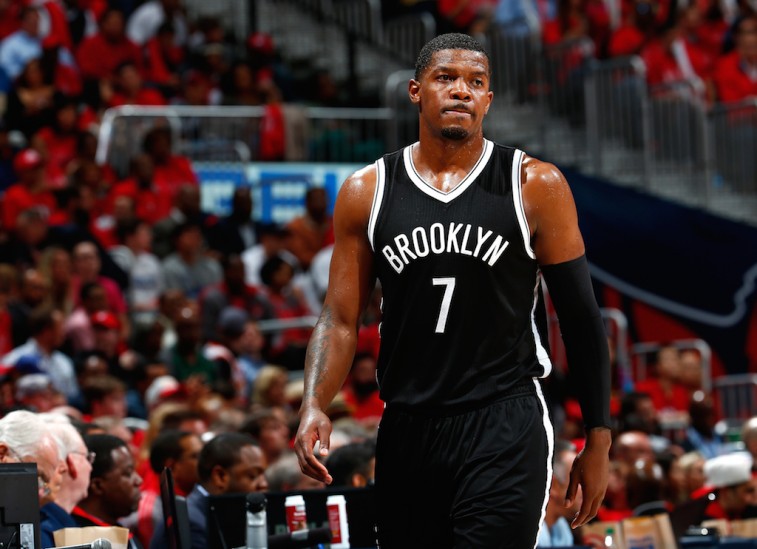 This pretty much defines what we can expect to see from Johnson with his new team. The thing is, the Heat are lacking in a few areas right now. With Bosh out for an extended period of time, Luol Deng plays power forward. This means that depth at small forward is tough to find and has mainly been handed to rookie Justise Winslow.
Shooting guard isn't the problem, as Dwyane Wade will consistently be the guy there. After him comes Gerald Green and Josh Richardson. There's a good chance that Johnson will log the bulk of his minutes at small forward, but will he wind up starting over Winslow? It's definitely a possibility. Johnson's a pretty consistent starter, and having a guy like Wade, who can open up the floor — and point guard Goran Dragic who can do the same — will benefit Johnson.
A starting lineup of Hassan Whiteside (once he gets back to that point), Luol Deng, Joe Johnson, Dwyane Wade, and Goran Dragic is pretty strong. On the flip side, the Heat could choose to put Johnson with the second unit to help provide some instant scoring. The Heat's bench hasn't exactly been lighting it up.
As Hoopsstats.com points out, their bench averages 28.6 points per game, ranking them No. 24 in the NBA. In turn, this may result in a pretty big push to get Johnson on that second unit. The veteran may not be the same player we saw years ago, but he has topped double-digit points in 10 of the previous 13 games, so the potential is there.
Take your pick if you're the Heat, but regardless, the addition of Johnson will help them out tremendously from an offensive perspective. The real question: Will signing Johnson help them make a push in the Eastern Conference, even without Bosh? It's possible, and it will be worth watching over the next few weeks.
Follow Jeff Smith on Twitter @JSM8ith
Statistics courtesy of ESPN.com and Basketball-Reference.com.