NBA Rumors: Does Your Team Have a Chance at Signing LeBron?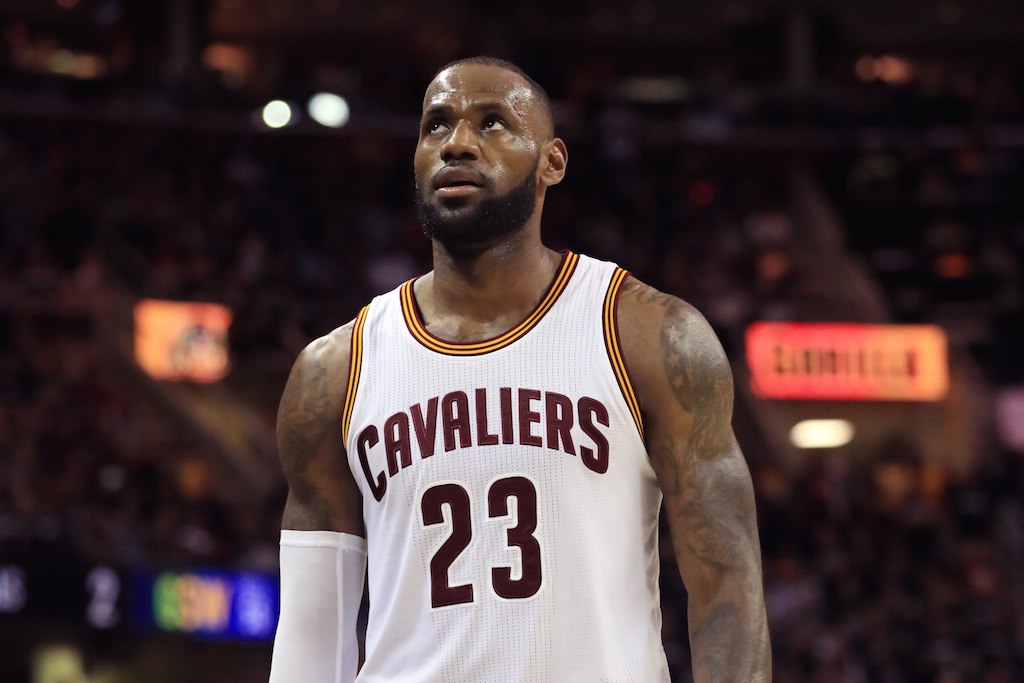 For the Cleveland Cavaliers, things haven't exactly been harmonious of late. It all started last summer, when news broke that Kyrie Irving wanted out and was later traded to the Boston Celtics. What's left on the roster around LeBron James constitutes a good team, but there's now a question of whether the Cavs are even the best in the East anymore. Forget the Golden State Warriors in the NBA Finals, Cleveland will be fortunate to get past the Celtics or Toronto Raptors in the playoffs.
With James heading toward free agency this summer, that's very bad news. There have been rumors that the King may be looking at making a move, thinking of his long-term future and legacy as one of the all-time greats — and maybe the GOAT. We took a look at 10 other NBA teams that could have a shot at signing LeBron in the offseason.
10. The Chicago Bulls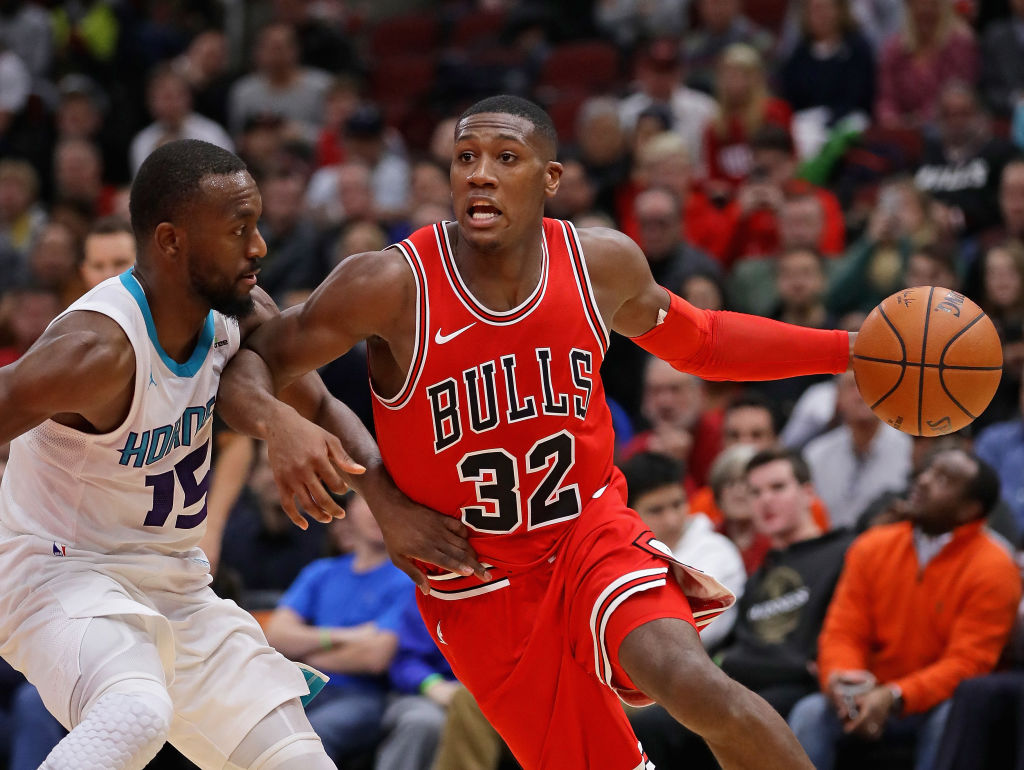 The Bulls are a major outside shot in the LeBron Sweepstakes, but let's take a look at why they're attractive. As their roster stands right now, the team is looking at around $40 million in cap space heading into 2018-19. That could fluctuate, depending on a new contract for Zach LaVine and whether Robin Lopez and Nikola Mirotic get traded.
But the Bulls have an impressive young core in LaVine, Kris Dunn, and Lauri Markkanen, and solid young role players in Jerian Grant, David Nwaba, Bobby Portis, and Denzel Valentine. Add to that LeBron and a few other free agents that might follow, and suddenly the Bulls are fighting the Raptors and Celtics for the best record in the East. That may be a lateral move from where the Cavaliers are now, but the arrow is pointing up in Chicago.
9. The Los Angeles Clippers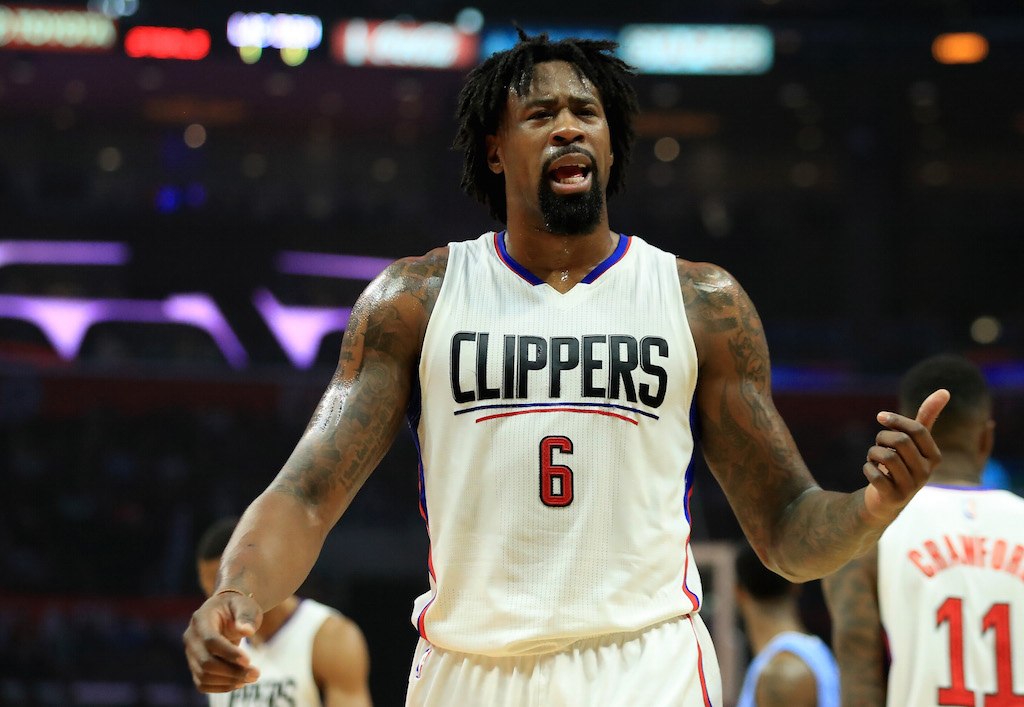 James taking his talents to L.A. would make a lot of sense. The Clippers won't have any cap space next summer, but we're going to go ahead and overlook that. When LeBron is a free agent and has interest in your team, you do whatever it takes to get him. That might mean cutting ties with Lou Williams, who has been an absolute stud this season, and finding a taker for Danilo Gallinari.
The problem with the Clippers is that Blake Griffin has now been traded, so the roster really offers no incentive for James. Does he really want to play with DeAndre Jordan? Because that's really what the Clippers have left. But the bright lights of Los Angeles are enough entice LeBron, and the Clippers would probably be even higher on the list if it weren't for another enticing team in L.A. Maybe James really wants to play with Boban Marjanovic, and we just don't know it yet?
8. The Oklahoma City Thunder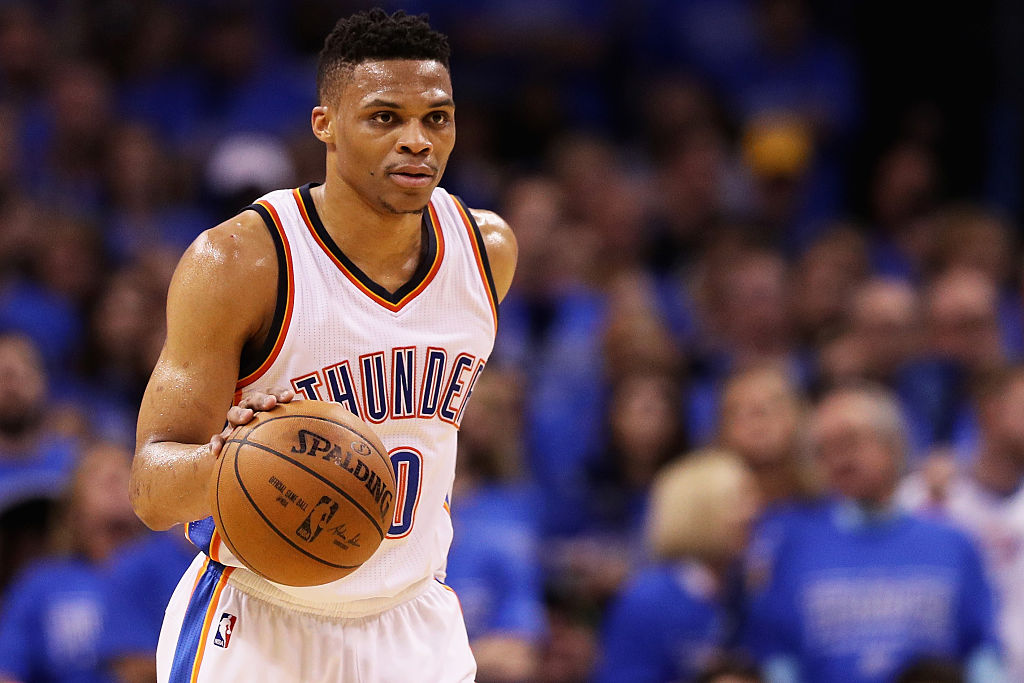 Any scenario where OKC comes away with LeBron is predicated on Paul George opting out of his $20 million salary and signing elsewhere. But even then, the Thunder aren't under the cap quite yet. There would have to be some maneuvering, likely involving saying goodbye to all their free agents and finding takers for Andre Roberson and Steven Adams (sorry, but nobody is taking Carmelo Anthony and he won't opt out and forego his $27 million).
There's also the problem of whether James would truly be interested in playing in Oklahoma City, but he did come back to Cleveland. We really just want to see both LeBron and Russell Westbrook in Thunder uniforms together.
7. The Miami Heat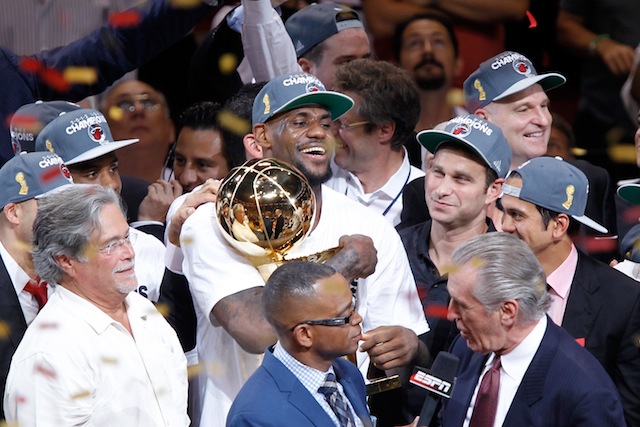 There is little reason to put the Heat this high on LeBron's potential list other than familiarity with the franchise. We know that James isn't above making amends for the wrongs of the past, and can the Heat really complain about how he left anyway? They're the team that poached him from Cleveland and benefited from four straight NBA Finals trips and two championships, all courtesy of LeBron.
The Heat would have a tough time making it work, even if James wanted to take his talents back to South Beach. It would almost certainly involve Miami finding a team to take Chris Bosh's $26.3 million salary, which sits on their payroll because Bosh being ruled medically incapable of playing due to blood clots. That's a tough sell. If LeBron wants to go back to Miami to ride out his career, he will. Dwyane Wade would likely follow. But that's not a contender.
6. The Minnesota Timberwolves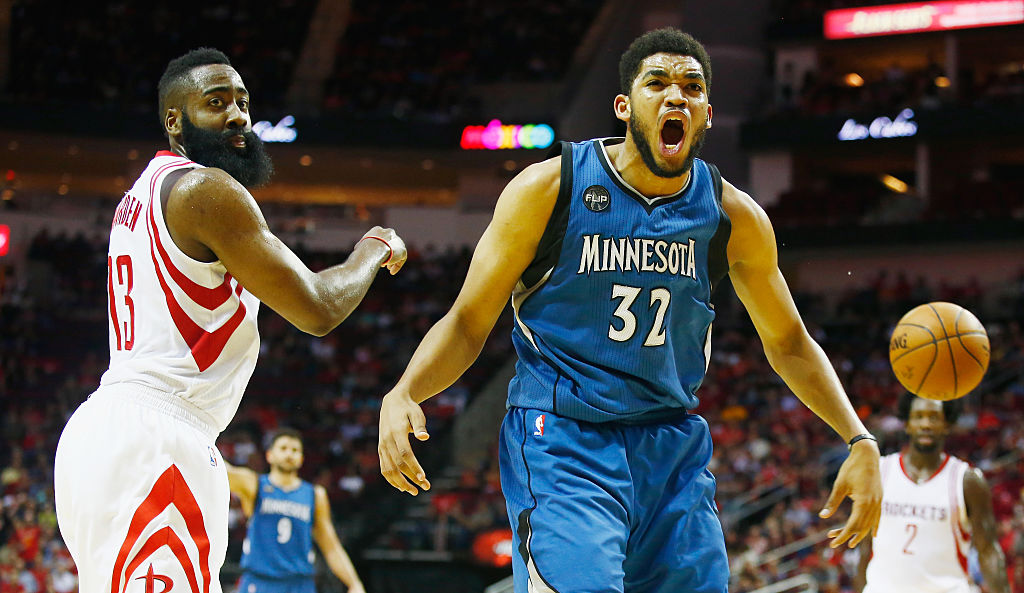 If you took a poll around the NBA and asked which team is the best up-and-comer, you'd be hard-pressed to find many who wouldn't take the Minnesota Timberwolves. Okay, maybe there's one other team in front of them, but more on that later. With Jimmy Butler, Karl-Anthony Towns, and almost-LeBron-teammate Andrew Wiggins, the T-Wolves are the most exciting young team in the league. Not to mention, they're currently tied for third-place in the West behind only the Warriors and Rockets.
Selling James on the cold winters of Minneapolis would be a challenge, but getting to play with the aforementioned trio and under head coach Tom Thibodeau is a major perk. Minnesota is about $20 million over the cap next summer, so they'd probably have to dump Jeff Teague, Gorgui Dieng, and a handful of lesser players to make it work.
5. The New York Knicks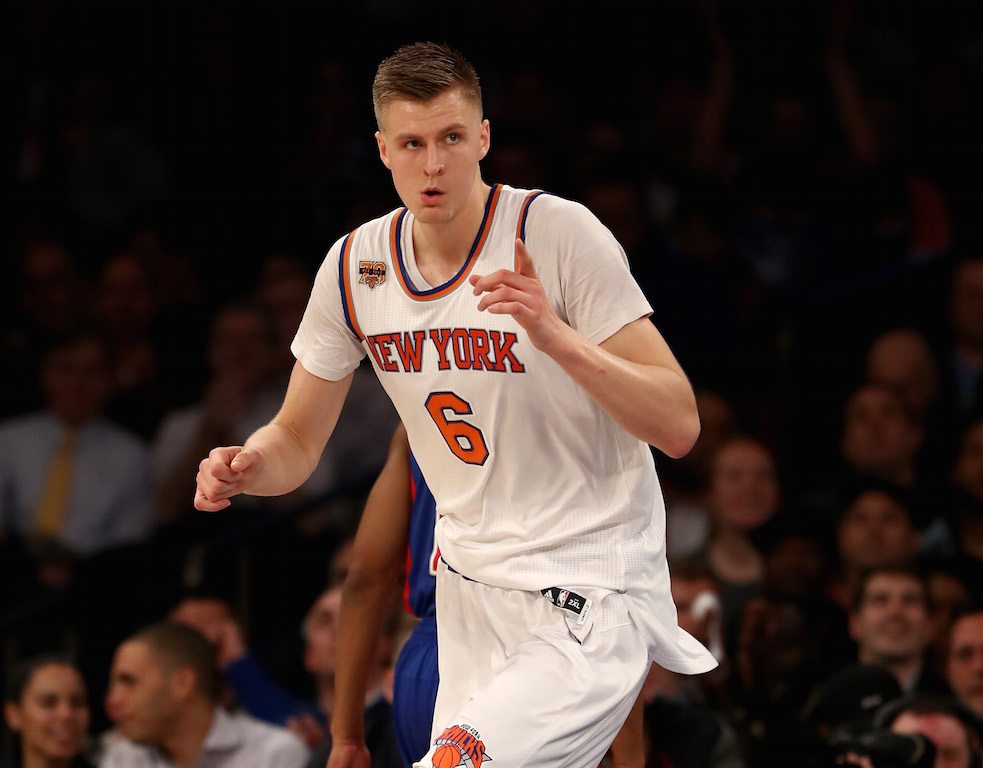 The Knicks are an attractive destination because of two things: New York City and Kristaps Porzingis. It would be a ton of fun to watch the 7'3, 22-year-old star playing alongside LeBron James, even if it wouldn't make the Knicks an immediate title contender. Or, let's face it, even an Eastern Conference contender.
To make this work, New York would have a lot of work to do. They'd have to assume that Enes Kanter will opt out, which he almost certainly will. From there, the best option would be finding someone that's willing to take on Joakim Noah's dead money, which comes in at close to $38 million over the next two seasons. That may cost the Knicks a few draft picks, but it would certainly be worth it.
4. The Los Angeles Lakers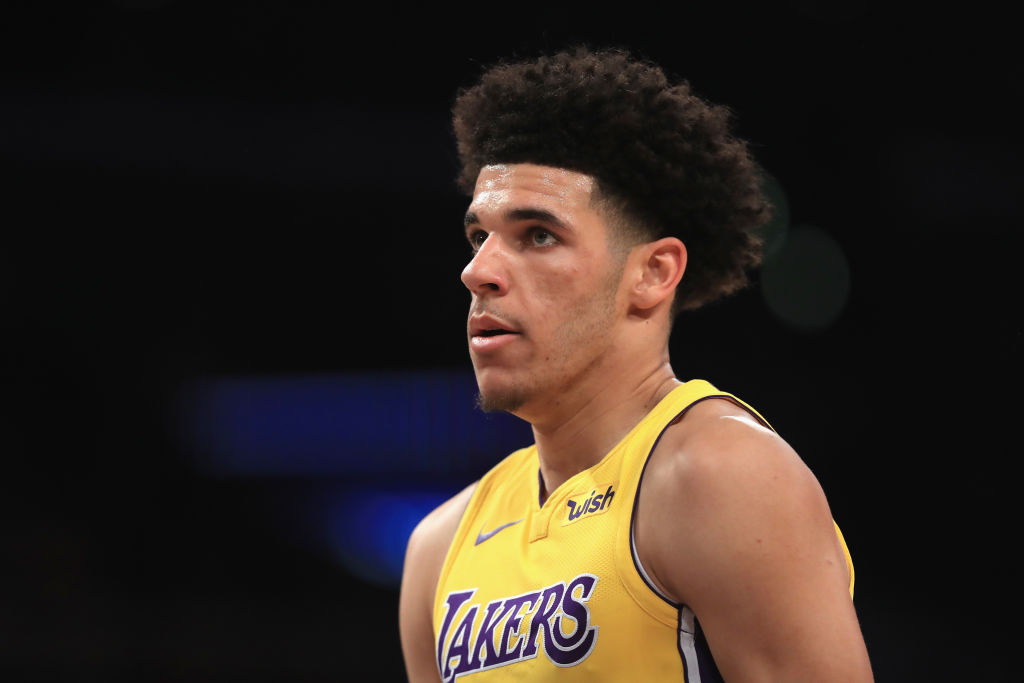 Let's be clear, the reason we're putting the Lakers this high on the list has nothing to do with their competitiveness. It has everything to do with a decent young core, the bright lights of Los Angeles, the "Laker mystique," and cap space. With the expiring contracts of Kentavious Caldwell-Pope and Brook Lopez, the Lakers could have around $50 million to play with next summer.
That kind of cash could bring in LeBron, plus another All-Star caliber player. If they could dump the majority of the $36.8 million that Luol Deng is owed the next two seasons, we wouldn't rule out Los Angeles coming away with both James and DeMarcus Cousins in purple and gold.
3. The San Antonio Spurs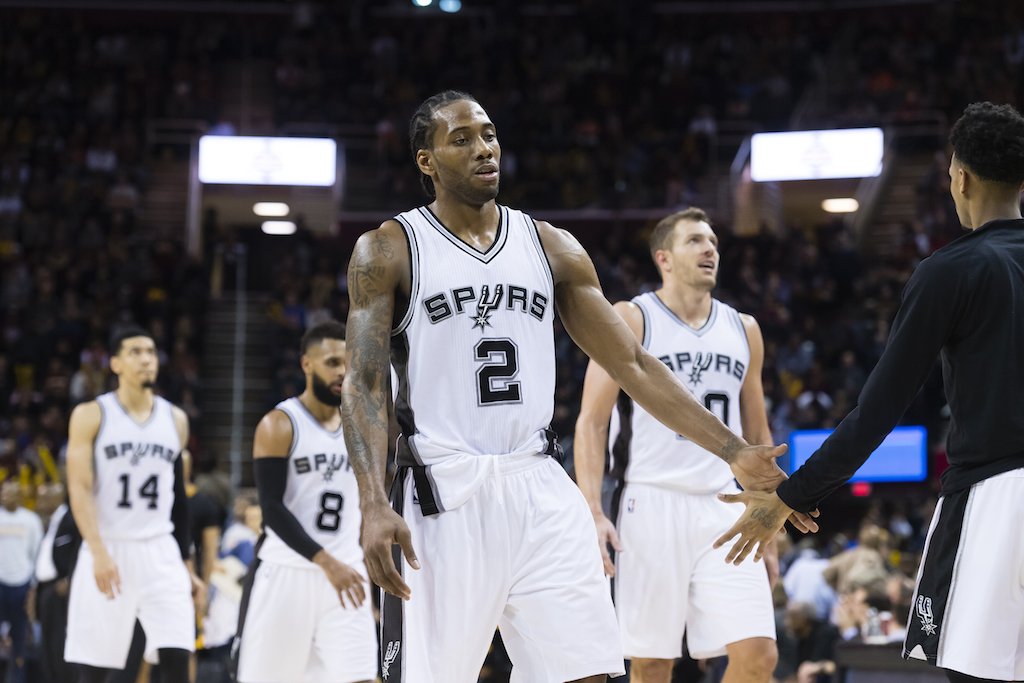 If James' beef with the situation in Cleveland really is related to title contention, why not sign with the San Antonio Spurs? After all, the Spurs have the best coach in the league and possibly the most consistently competitive organization in American sports. Assuming Rudy Gay and Danny Green opt out of their contracts in search of better deals, the Spurs could have around $18 million in cap space. That won't be enough, but it's a good start.
The biggest obstacle for the Spurs might be finding someone to take the $32 million owed over the next two years to 37-year-old center Pau Gasol. But Gasol has remained remarkably effective in his old age, averaging 10.7 points and 8.2 rebounds this season in 25.3 minutes per game. James, Kawhi Leonard, LaMarcus Aldridge, and head coach Gregg Popovich would be an excellent championship core.
2. The Houston Rockets
There's no way around it, the Rockets would almost certainly have to either say goodbye to Chris Paul in free agency this summer or bring him back at a discount to be able to afford James. On top of that, either Ryan Anderson or Eric Gordon (or both) would need to be traded with little in return. But creating a core of James, Paul, and James Harden would be extremely worth it.
But there's also the question of whether the Rockets should risk making those moves to bring in one player or simply try to improve their roster incrementally next summer. There's an argument to be made that Houston is already good enough to take down the Warriors in the playoffs as currently constructed.
1. The Philadelphia 76ers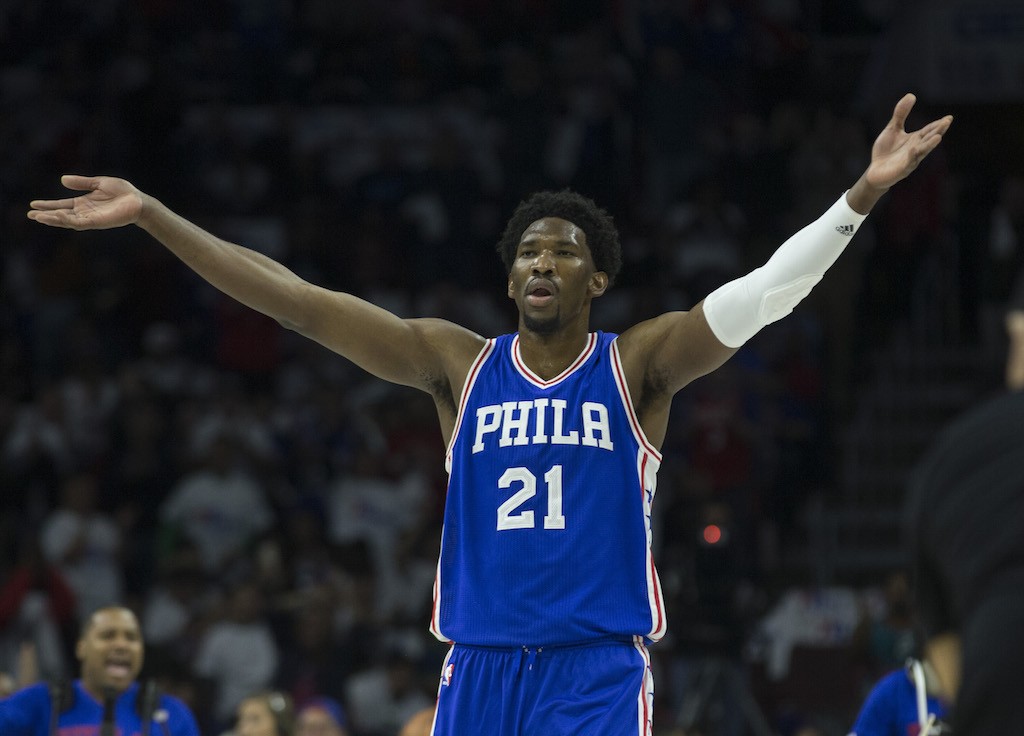 The absolute, No. 1 destination for LeBron James next summer is the Philadelphia 76ers. The Process has left the Sixers with a core of Joel Embiid, Ben Simmons, Dario Saric, rookie Markelle Fultz, and nearly enough cap space to bring in LeBron without any other moves. Philadelphia seriously bottomed out for draft picks the last few years, even going 10-72 in 2015-16. But they're currently in the playoff race in the East this year and have a very bright future ahead of them.
James, Embiid, Simmons, and Saric may not exactly be winning a championship together in 2018-19, but it's difficult to find any that makes more sense for LeBron and can offer a better window of contention.
All stats courtesy of Spotrac and Basketball Reference.