NBA Rumors: What Did These Players Talk About on Vacation?
In recent days, social media has been set ablaze with the image of LeBron James, Dwyane Wade, Chris Paul, and Carmelo Anthony raising wine glasses to toast life, before sharing a banana boat ride together out on the turquoise Caribbean waters. This quartet has already racked up a collective 77,709 points, 18,833 rebounds, 20,396 assists, 5,437 steals, 1,909 blocks, and five titles between themselves, and are routinely cited as some of the greatest players in the game today, and have sustained a collective friendship from their earliest days in the NBA.
It seems only natural, then, that during their shared vacation the group likely spent time pondering the meanings of their respective basketball lives. If anything, King James, D. Wade, CP3, and Melo will each be out for more, with their future places in history likely centered upon the following five discussions.
1. The Knicks
Phil Jackson and the New York Knicks shocked the world, when Kristaps Porzingis walked across the stage as the fourth overall pick in the draft, with Emmanuel Mudiay and Justice Winslow still on the board. The partial New York City crowd immediately met the 19-year old Latvian with boos, jeers, and taunts — a Knicks draft day tradition in part, but illustrative of a collective disappointment. Later that night, the Zen Master shipped Tim Hardaway, Jr. off to Atlanta as part of a three-team deal that brought Notre Dame PG Jerian Grant to the Big Apple.
While Porzingis, at 19, is still rail thin and considered something of a long-term project, years away from emerging as a solid contributor, while Melo was reportedly disappointed in the choice. To add insult to injury, after Greg Monroe signed with Milwaukee, it appears as though New York is not quite a no-brainer destination for marquee free agents. With Jackson left to fill out the roster with role players Robin Lopez, Derrick Williams, and Aaron Afflalo,  Anthony now must stare down the possibility of truly wasting away his prime years as the face of a dysfunctional franchise.
2. Championship Legacies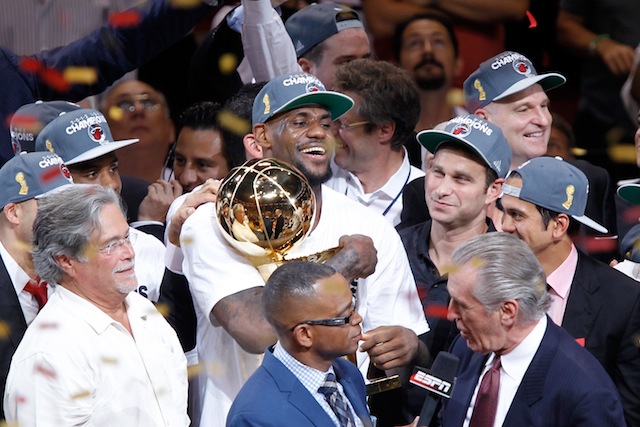 It also seems safe to assume that, at some point the conversation turned into LeBron James and Dwyane Wade trading war stories from their five combined championships while Carmelo Anthony and Chris Paul sat, watched, and learned. While Dwyane Wade is still head of the class with three rings, it's clear he would not have made four consecutive trips to the Finals or won won two additional championships without having LeBron on his team.
At these levels, career legacies will be measured largely in terms of winning championships. At this point,James is battling for a spot upon basketball's Mount Rushmore, while Chris Paul and Carmelo Anthony have never advanced past the Conference Finals — in Paul's case, he's never made it past the second round. Without a championship, Melo will be compared unfavorably with other volume scorers who failed to make their teammates better, while CP3 would vault himself into the discussion with Isiah Thomas as one of the best pure point guards of all time if he were to win a title.
3. DeAndre Jordan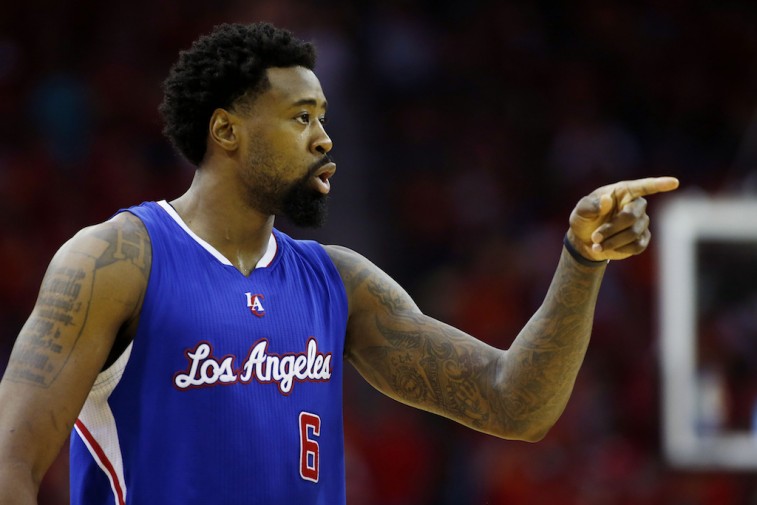 The Clippers lockerroom troubles were whispered about during the regular season, and most of them seemed to revolve around DeAndre Jordan, who apparently wanted to star after performing as the third wheel behind Blake Griffin and Chris Paul. Jordan had also bristled beneath the brash leadership style of Chris Paul and often felt frozen out of team huddles and high-fives. Many of these rumors appeared to be confirmed after Jordan gave a verbal commitment to sign with the Mavericks.
Chandler Parsons, in leading the recruiting contingent, promised that DeAndre Jordan would now have the opportunity to unlock his raw athletic potential and emerge as the franchise center in Dallas. On paper, the Mavericks were likely set for a deep postseason run, with Wesley Matthews, Dirk Nowitzki, and Parsons flanking DJ out on the perimeter. At the time, the Clippers were devastated, with sharpshooting guard J.J. Redick giving his team an F minus grade for free agency.
Chris Paul, however, canceled the remainder of this recent Bahamas vacation, after getting word that Jordan was having second thoughts about signing with Dallas. From there, CP3, Blake Griffin, Paul Pierce, Doc Rivers, and Steve Ballmer orchestrated an eleventh-hour meeting at DJ's Houston home and refused to leave the premises, until the center signed a new contract with the Clippers at 12:01 AM EST. For his part, DeAndre Jordan refused to take calls from Mark Cuban, Chandler Parsons, and even his own agent, during this shocking reversal of events. Whatever was actually said, we know that there was at least some discussion on Jordan by the Big Four during their vacation.
 4. LeBron's Return to Cleveland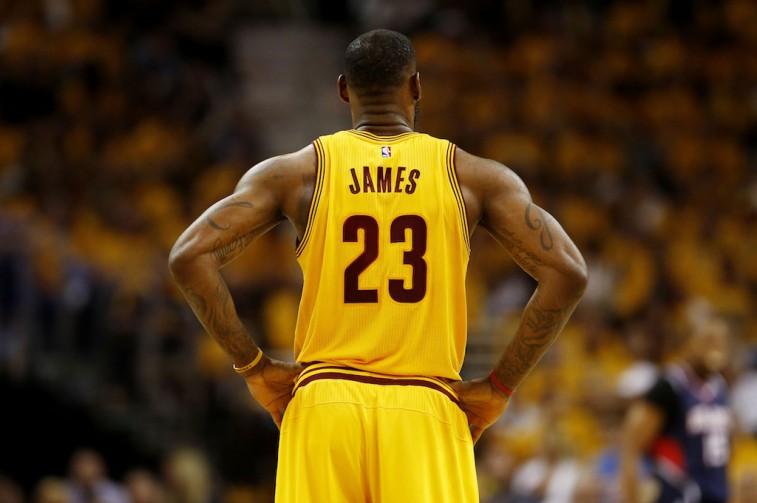 LeBron James was the top overall pick in a stacked 2003 NBA Draft that saw Carmelo Anthony go third, and Dwyane Wade go fifth. At the time, James was fresh out of high school and a schoolboy legend, while Melo and D. Wade were coming off NCAA Final Four runs. James and Anthony were packaged as 1A and 1B rivals, especially with the two matching each other basket-for-basket on the AAU circuit before Melo carried Syracuse to an NCAA Championship.
It seems hard to recall now, but Wade was largely billed as a raw athlete, who lacked a solid jump shot.By 2006, however, D. Wade had arrived, and with help from Shaquille O'Neal wound up torching the Mavericks for 35 points, 8 assists, and four rebounds en route to Finals MVP honors. then, of course, Wade and Pat Riley recruited James and Chris Bosh to Miami, and ultimately watched as it became LeBron's team in practice and on paper. Four years later, LeBron went home, and Cleveland took Miami's place in the playoffs and the NBA Finals.
James's most recent Finals performance brought back memories of Jerry West, as he dominating the series for 36 points, 13 rebounds, and nine assists in what was ultimately a losing series. Sure, they're peers and equals, but Chris Paul, Carmelo Anthony, and Dwyane Wade were all likely in awe at James carrying an injury-ravaged group within two games of winning an NBA championship.
5. The Spurs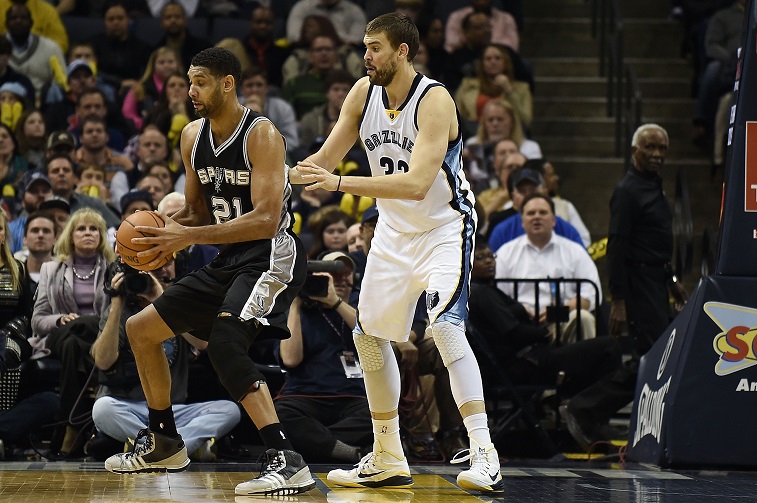 The Spurs have left their mark on each of the four NBA stars vacationing together, and serve as a common enemy for  James, Wade, Anthony, and Paul. The Spurs laid the groundwork to sign LaMarcus Aldridge, Danny Green, David West, and Manu Ginobili, while most NBA superstars were overseas and at play. Aldridge, in putting up 23 and 10 last season, was far and away the prize of this free agent class.
San Antonio is now locked and loaded – no doubt ready to avenge their opening round playoff loss to Chris Paul and the Clippers. Duncan, at 38, more than held his own, in going toe-to-toe against Blake Griffin, for a solid 18 and eleven through that series, and the Spurs can now draw Jordan far out into space, with Aldridge, Duncan, and West all more than capable of knocking down mid-range jump shots.
From here, the Spurs may turn back King James yet again, if they were to meet in the 2016 Finals. In 2014, Kawhi Leonard suffocated James from end-to-end, while the Spurs ran out waves of skilled, big bodies to dominate Chris Bosh on the low block. This formula for winning will likely also prove successful against the likes of Kevin Love and Kyrie Irving, who are marginal defenders at best.