NBA: Why the San Antonio Spurs Are Title Contenders in 2016-17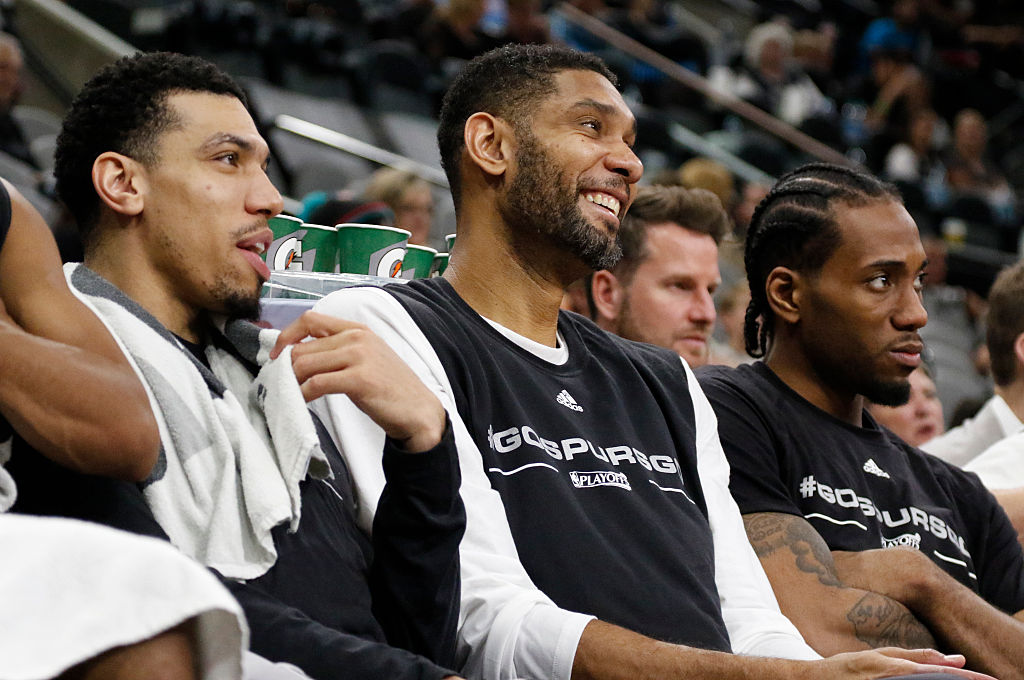 For the San Antonio Spurs, the 2016 NBA offseason will go down as one that no one will ever forget. The reason for that isn't because they signed a huge free agent, or made a massive trade, but instead, it's because one of the greatest players in history, and definitely the greatest player to ever wear a Spurs jersey, decided to call it a career. Tim Duncan is hanging up his huge shoes, and riding off into the sunset.
While Duncan will obviously be missed by the Spurs faithful, there's no question that at the age of 40, he's nowhere near the player he was even just a few years ago. For the first time in his amazing career, Duncan fell below double-digits in points-per-game, while averaging just 7.3 rebounds-per-game as well. All-in-all, this was a career that we will never forget, but it also means that it's time for him to pass the torch.
For the Spurs, the attention will now shift to Kawhi Leonard, and LaMarcus Aldridge, specifically. Obviously, the team still has plenty of talent, and a group of players more than capable of remaining as one of the top contenders in the tough Western Conference. Tack on a superb head coach in Gregg Popovich, and there's little reason to believe this team will take even a single step backwards in 2016-17.
As a matter-of-fact, we're here to argue just the opposite. We actually believe that the Spurs will be better next season, for a few different reasons. San Antonio is set up to do something special in 2016-17, which is to get back to the NBA Finals, and win yet another championship. How they do it, though, is going to be the fun part to talk about.
A new dynamic duo in San Antonio
It's sad seeing Duncan call it a career, but age finally caught up to him. Now, the attention shifts to Aldridge, who will be the main man inside, without question. But, the Spurs also made a huge offseason acquisition, and it's one that very few people are talking about. The fact that San Antonio was able to sign big-man Pau Gasol, will go a long way toward their push for another title.
The reason for that? There's probably not another team in the NBA who has two big men capable of slowing down a combo like Aldridge and Gasol. Aldridge is probably one of the best finishers in the NBA around the basket, and both he and Gasol have jump shots that can help stretch defenses on a consistent basis. Tack on the fact that Gasol is actually a very good passer for a big man, and you're looking at a one-two punch that's going to be pretty hard to stop.
And then, there was Kawhi.
The rising star that is Kawhi Leonard
Leonard is the definition of a silent superstar. You never hear much from him, but he just goes out and produces. During the 2015-16 season, Leonard put together the best season of his career, averaging 21.2 points, 6.8 rebounds, 2.6 assists, 1.8 steals, and one block-per-game. Essentially, he did everything you could possibly ask from a player. He's a lockdown defender, a scorer, can create his own shot, creates shots for others, and overall is just a great teammate.
Leonard's ability to improve in each and every season is very telling, and it's also a great sign for the Spurs as an organization. Possibly the two most important parts of Leonard's game are two things that don't get talked about as much as they should. The former San Diego State star takes smart shots (shot 50.6% from the field, and 44.3% from deep last season), and has no issue with guarding whichever superstar the Spurs are up against on any given night.
He's well-rounded, smart, has a motor that never stops, and very well may be one of the top five or six players in the NBA this coming season.
Expectations for the Spurs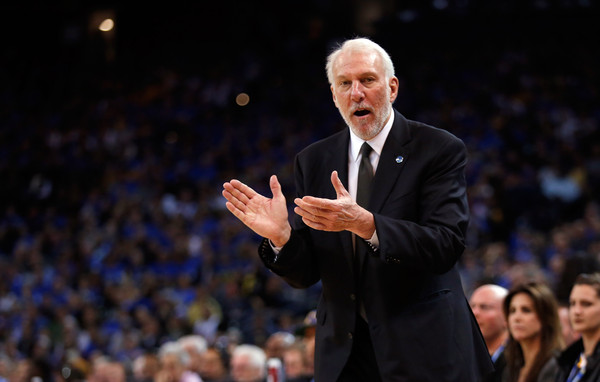 In the end, the Spurs gained talent, even though they lost one of their all-time greats in Duncan. The addition of Gasol is going to cause matchup nightmares for opponents. In turn, expecting them to finish somewhere around the 65-win range once again this season seems realistic. While the Golden State Warriors, with newly-signed Kevin Durant are going to be the odds-on favorite, it's hard to imagine any two players on that roster being able to slow down the duo of Aldridge and Gasol.
A Western Conference Finals appearance is not only likely, but it seems expected. From there, don't be shocked if the Spurs are able to knock off whoever they face, and then get the job done in the NBA Finals.
All statistics courtesy of Basketball Reference.