NBA: Should Kemba Walker Receive More Recognition?
During the 2011 NCAA Tournament, Kemba Walker put the upset-minded Connecticut Huskies on his back and carried them to an unexpected national championship. The point guard was brilliant in all facets of the game during the Huskies' run, putting up plenty of points, dishing out countless assists, and even grabbing his fair share of rebounds in each game. That performance, along with an overall brilliant collegiate career, propelled Walker's stock entering the 2011 NBA draft, where the Charlotte Hornets (Bobcats at that time) drafted him with the ninth overall pick.
In his first four seasons (prior to this one) in Charlotte, N.C., Walker made waves as the franchise's best player. His rookie season saw him average 12.1 points, 4.4 assists, and 3.5 boards, but his next three campaigns all served as dramatic improvements. Walker averaged over 17 points per game in each of those campaigns to go along with about six assists and nearly four rebounds. His efforts also helped Charlotte earn a rare playoff appearance following the 2013-14 season.
This season, Walker has been even better, and so have the Hornets, who are in a position to finish with one of the best records in the relatively short history of their franchise. Despite his improvements and what it does for his team, Walker can easily be considered one of the most underrated players in the league. It sort of makes sense with elite point guards such as Stephen Curry, Russell Westbrook, and even Kyle Lowry having great seasons, but does Walker belong in the conversation with the best at his position? We think he may have a case.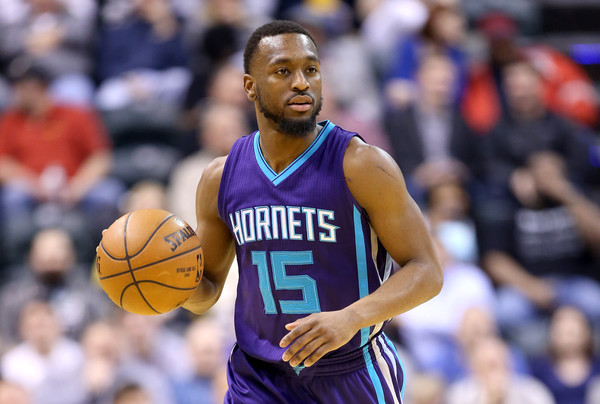 Here in 2015-16, Walker has improved his numbers across the board. He plays about 36 minutes per night, scores 21.1 points, dishes out 5.2 assists, and grabs 4.5 boards (all but assists are career highs). Walker has also improved his shooting numbers, as he is setting career highs in field goal percentage, three-point field goal percentage, and free-throw percentage this season.
Clearly, he put the work in during the offseason and it's paid off. While statistics don't tell the whole story about a player, Walker's numbers indicate that he might not yet be a top-flight NBA point guard, but rather that he's very close. Among players at the position, Walker is sixth in scoring, seventh in rebounds, 20th in assists, and (interestingly) second in minutes per game. When you look at his shooting percentages, Walker is 12th in free-throw percentage among point guards, 19th in field goal percentage, and 18th in three-point percentage.
Those numbers alone indicate that Walker isn't even in the same league as Curry, but they don't tell the whole story. Walker's player efficiency rating is at 20.98, currently, ranking in the top 30 among all NBA players. Among point guards, that efficiency rating ranks seventh. In a nutshell, this statistic rates the effectiveness of a player and the impact he has on his team, making it useful in evaluating how valuable a player is. By that measure, Walker has improved his game enough to be considered a top 10 point guard — a rank he was nowhere near even last season.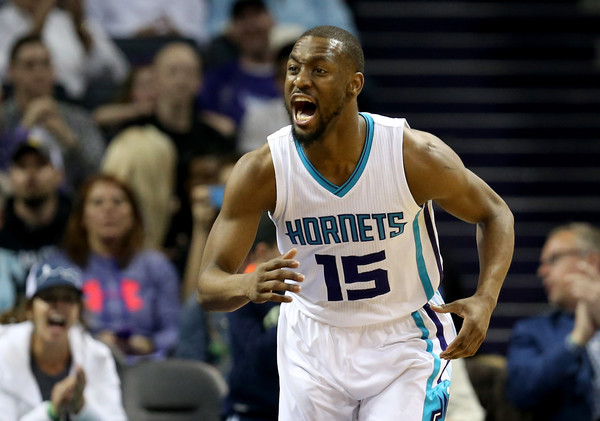 Above any statistical measure, what Walker has meant to the Hornets this season is unquestionable, and his value to the team is what truly makes him great. Those 21.1 points he scores per night? That leads the team by a wide margin. Walker is also second on the team in assists and first in steals, showing his value on the defensive end. In starting all but one game this season, Walker's play has helped the Hornets to a 41-30 record through 71 games, right on the heels of the Miami Heat for third place in the Eastern Conference.
Charlotte hasn't had an illustrious basketball history in their 26 seasons as an NBA franchise. They've never made it past the second round of the playoffs and they've endured some pretty rocky times (like a 7-59 season in Walker's rookie campaign of 2011-12). However, the team has developed a quality leader in Walker and could contend for a spot in the Eastern Conference Finals as early as this season. If Walker keeps up his strong play and takes the Hornets to those new heights, his status among the NBA's elite point guards will improve instantly.
Regardless of what happens this season, though, Walker's improvements this season serve as evidence that he is committed to the game and that in due time, he'll be an annual All-Star (an honor he has yet to earn). Even though he's not yet a top-flight point guard, Walker certainly deserves recognition and credit for what he's done for his team. If he keeps improving, we could be talking about him as one of the best in the game by this time next year. The NBA needs to take notice.
Statistics courtesy of ESPN.com, NBA.com, and Basketball-Reference.com.