NBA Star Amar'e Stoudemire Just Added $3.5 Million to His Bank Account Thanks to Rapper Rick Ross
There was a time when Amar'e Stoudemire was one of the most exciting young NBA players. For many of his 14 years on the biggest stage in basketball, Stoudemire was the face of one of the most exciting teams in NBA history and got paid well for his service. Now an assistant coach, Stoudemire recently sold off one of his trophies, a Miami mansion, to a familiar face.
Amar'e Stoudemire's NBA journey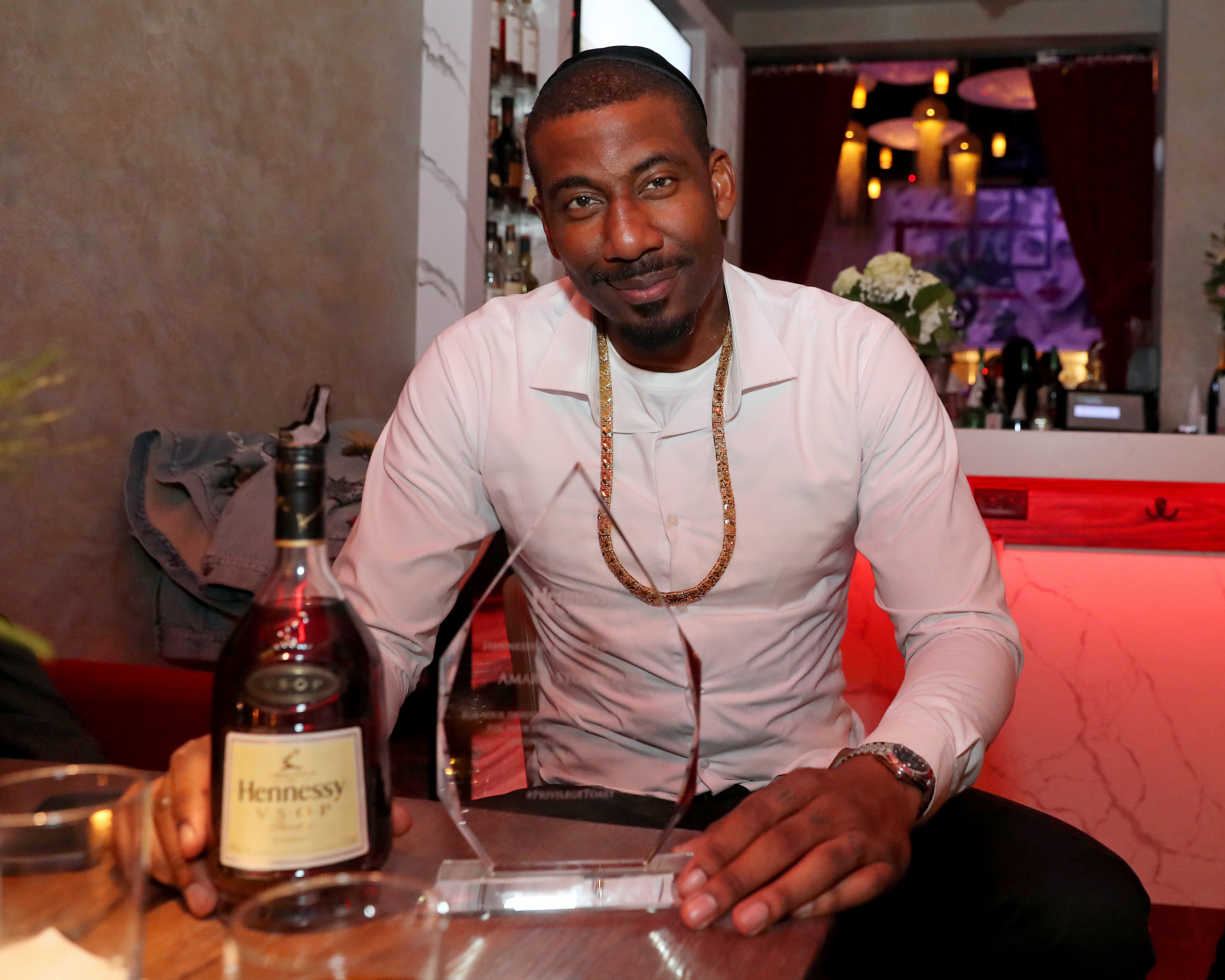 RELATED: The Tragic and Accidental Death of Former Phoenix Suns Big Man Jackson Vroman
According to Basketball-Reference, Stoudemire was drafted into the NBA out of high school. At the time, he was one of the hottest prospects just one year before LeBron James took the nation by storm. Stoudemire ended up justifying every ounce of hype.
Playing next to point guard Stephon Marbury, the center showed his skills and athleticism. But his Phoenix Suns struggled to win. When Steve Nash rejoined the Suns, everything changed. Suddenly, with Mike D'Antoni as the coach, the Suns became one of the league's biggest problems. Nash's offensive skills fit perfectly next to Stoudemire's ability to throw it down. 
After several years of fruitless efforts in Phoenix, Stoudemire packed his bags for New York City. There, he showed initial promise as the leader of a Knicks team desperate for a new era. After Carmelo Anthony joined the team, Stoudemire's role began to fade, and old injury concerns began to stack up. 
He spent his final seasons as an NBA journeyman and retired in 2016. Then Stoudemire took his talents overseas. 
Stoudemire's life after the NBA
RELATED: A'mare Stoudemire Is Still Hesitant of His First Leadership Role in the NBA: 'I Like to Feel Young'
Stoudemire's post-NBA journey probably won't reach the heights it did when he soared over defenders for a dunk while the MVP of the league was lobbing it to him down low. But he remained active overseas and in The Big 3 with hopes that maybe he'd get another shot at NBA glory.
This hope never came to be. However, it doesn't mean he walked a fruitless journey. In a timeline chronicled by the New York Times, Stoudemire played in Israel after discovering his Jewish roots and wanting to connect to the culture.
After several years as a dominant basketball player, he got a call from his former teammate, Nash. With his former teammate accepting the Brooklyn Nets' head coaching position, Nash wanted to get both Stoudemire and D'Antoni on the bench behind him as assistants.
Amar'e Stoudemire sells a home
Removed from his playing days, Stoudemire recently sold a Miami mansion he bought when he was making eight-figures a season. With such a large estate, it needed a big buyer. Luckily, one of Miami's most popular rappers. Rick Ross, bought the mansion for $3.5 million in cash. The rapper gushed over the property after securing the transaction.
"It's a sprawling estate in a very secluded area," he told PEOPLE. "From the moment I stepped inside, I appreciated the high ceilings and rich detail."
According to PEOPLE, the mansion has six bedrooms, seven bathrooms and stands tall over 2.3 acres of land. There's a main house with four of the bedrooms as well as a guest quarter. However, on top of the standard housing fare, the property boasts several luxuries that help to justify the multimillion-dollar price tag Stoudemire got for it.
From a hidden movie theater to a restaurant-quality kitchen and a nine-car garage, this isn't a home for the average family. It has two offices for remote work. Of course, anyone who wants to purchase such a mansion also wants to entertain, and Ross can do so with the property's bar area. For unwinding, there's also a room built specifically for Yoga. 
Stoudemire bought the home for $3.7 million a decade earlier. Still, given everything going on in the world, the fact that he recouped the costs is a testament to the property's beauty. Now living in Brooklyn, the property will surely meet the rap legend's need. With $3.5 million cash in his pocket, perhaps Stoudemire could purchase something closer to his new job, too.