NBA Star Jalen Rose Emotionally Reflects on His Hometown of Detroit
Many athletes come from environments where it seemed impossible to become a pro athlete, and Jalen Rose is no exception. He grew up in a tough neighborhood in Detroit but persevered and made it to the NBA. The city has changed a lot since he was a kid, but Rose is still proud of his origins.
After establishing solid careers on and off the court, Rose returned to the city to make a difference for the disenfranchised. 
Jalen Rose bloomed in difficult circumstances
RELATED: Dwyane Wade's Tragic Childhood Prepared Him for NBA Success
People know Detroit for many things. Many of those things are beautiful, like the once-thriving auto industry and musical lineage spanning genres. Detroit also experienced a severe economic downturn. This led to a severe population drain, widespread drug problems, and a city nearly lost to mismanagement and decay. 
Jalen Rose was born in 1973, just before the situation turned for the worse. In a two-hour interview with DJ Vlad, he discussed his perspective of the city as he grew up. Rose speaks about witnessing the emergence of hip-hop; he discusses multiple family members who had fulfilling careers at car companies. From his words, it's clear Rose has immense pride for the city and the family who raised him.
When he describes Detroit as "the heartbeat or one of the prouder places to be in America," he has good reason. The city was one of the main hubs where black people settled as they fled the more overt racism of the American South. This resulted in Detroit producing iconic figures like Aretha Franklin, Berry Gordy, and J Dilla. Coleman Young became the city's first black mayor 10 months after Rose was born.
Things inevitably went south as 'white flight' kicked in and the crack epidemic wrecked the area for decades. Detroit is back on the upswing, reports The Michigan Daily. Although the gentrification used to get there is a controversial issue.  
The actions of other people set Rose up to have a difficult childhood regardless of Detroit's wider problems. His mother raised him on her own. His father, former No. 1 pick and All-Star Jimmy Walker walked out on her after discovering she was pregnant. Rose never had a relationship with his dad. But he inherited his basketball talent.
The highly-prized prospect chose to attend the University of Michigan, comprising one-fifth of the legendary Fab Five recruiting class. Technically, their landmark season didn't exist. But their impact on basketball culture is bigger than some vacated records. This was only the beginning of Rose's time in the public spotlight. 
He was an NBA player out of time
RELATED: Colin Kaepernick and Blake Griffin Couldn't Escape Childhood Racism
Rose had a solid career in the NBA, and it could've been even better if he grew up in this current era. Players like him were not popular or understood in the '90s. The point forward needed the ball in his hands to get the best out of his skills.
Positionless basketball would've suited him, although he would have to improve his three-point shooting (he averaged 35% for his career) to maximize his potential. But playing in the era that he did, Rose didn't find his place on a professional team for a couple of years. 
The Denver Nuggets selected Rose No. 13 overall in the 1994 NBA draft. But he really found his feet with his second team. Denver traded Rose to the Indiana Pacers two years later. He eventually became an important rotation piece for one of the few teams that threatened to end the Bulls' dynasty.  
On multiple occasions, those Indiana teams came so close, but ultimately fell short against teams with much bigger superstars. Three straight appearances in the Eastern Conference Finals ended in defeat to the Bulls and Knicks. Rose was especially frustrated that he was left on the bench in game seven of the 1998 series.
When they did finally make it to the Finals in 2000, Rose was the leading scorer, averaging 18 points a game and winning the Most Improved Player award in the process. He averaged 25 points a game in the series. But the Lakers won the championship in six games.
The thing most people remember about Rose in this series: When he tried to hurt Kobe Bryant by leaving his foot under Bryant as he landed after a jump shot. Rose played seven years after that Finals appearance. He represented Chicago, the Raptors, Knicks, and Suns during that time.
While he had some very good seasons — he averaged 22 points a game in his first full year with the Bulls — he never got that close to championship glory again. 
Rose returned to Detroit to help kids like him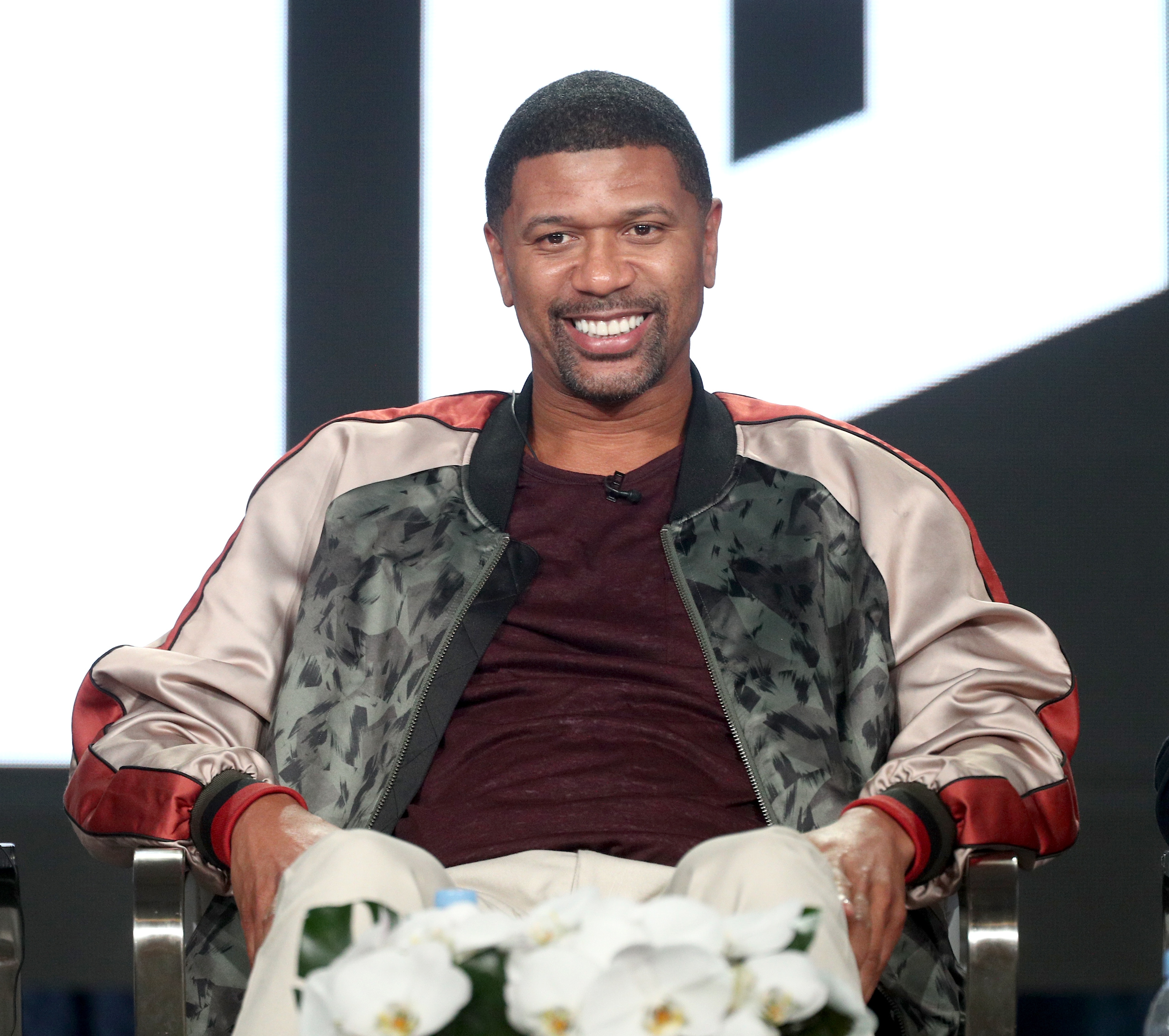 Working as an analyst for ESPN has made Rose more famous now than he was as a player. Even though he lives in Los Angeles, he's used his fame to provide better opportunities for kids in his hometown.
He is the co-founder of Jalen Rose Leadership Academy, an open enrollment, tuition-free public charter high school in Detroit, residing in the same neighborhood where Rose grew up. The school opened in 2011 and currently educates over 400 kids ranging from ninth to twelfth grade from the metro Detroit area.
Its purpose was to create a safer and more detailed learning environment for students. By every metric, JRLA is a successful venture. Their website touts a 94% graduation rate, an 100% college and post-secondary acceptance rate, and a top 10 rating among open enrollment high schools in Detroit based on college readiness levels, math and reading proficiency and the college curriculum.
Rose's involvement in the school runs deeper than putting his name in the title. Prior to the coronavirus sealing us all within our homes, he traveled back to Detroit once a month to check in on JRLA in person. It means that much to him to make the next Jalen Rose an easier path to their future.