Russell Westbrook Offers Update on His New Project Highlighting 1 of the Worst Racial Attacks in U.S. History
Athletes across all sports leagues are doing more to raise awareness on a variety of issues. NBA star Russell Westbrook is one of the players using his platform to promote change in society. When he isn't playing basketball, Westbrook is working on a new project scheduled to release soon.
Westbrook's project is a documentary that will bring attention to one of the worst racial attacks in the history of the United States. The nine-time All-Star's role allows him complete control of how he wants to tell this heartbreaking story that hasn't received much publicity in the past.
Russell Westbrook shares release date for documentary
RELATED: Russell Westbrook Strongly Addresses All the Misconceptions About Him
Russell Westbrook is the executive producer for a documentary series highlighting the Tulsa massacre of 1921. The star guard posted an update to his Twitter Friday saying the series is set to release in the spring. He will be working alongside Stanley Nelson and Marco Williams. Nelson has won an Emmy, and Williams has won a DuPont Award.
"The Tulsa race massacre was not something I was taught about in school or in any of my history books. It was only after spending 11 years in Oklahoma that I learned of this deeply troubling and heartbreaking event. This is one of many overlooked stories of African Americans in this country that deserves to be told," said Westbrook in a statement, per Deadline.
This documentary, tentatively called Tulsa Burning: The 1921 Race Massacre will take an in-depth look at the city of Tulsa, specifically the Black neighborhood of Greenwood, where Black wealth was at an all-time high. It will also look at the massacre, the fallout from it, and how it still impacts lives today.
"The horrific story of the burning of Black Wall Street has long haunted me. While I was able to touch on the Tulsa race massacre in a short segment in an earlier film, I knew this story needed a much deeper treatment," said Nelson.
What is the Tulsa Massacre of 1921?
RELATED: UCLA Had 3 Barrier-Breaking Athletes Who Formed the "Gold Dust Trio" in 1939
In 1921, Tulsa, Oklahoma, was a segregated but prosperous city, fueling itself off the oil money it earned. Because it was highly segregated, most of the African American residents resided in a neighborhood called Greenwood. Roughly 10,000 Black people filled this neighborhood that had a very successful business district nicknamed "Black Wall Street."
Everything started on May 30 because of a rumor that a young Black man named Dick Rowland sexually assaulted a white lady named Sarah Page, according to History.com. The white citizens of Tulsa ran with this rumor and formed a mob at the local courthouse. They wanted the police to hand over Rowland so they could kill him themselves. Black Tulsans also offered to help protect the young man.
After police refused the request of both parties, shots rang out. The group of 75 Black men retreated to Greenwood, outnumbered by the 1,500 white attackers. The white mob, some of which were provided weapons by law enforcement, entered the neighborhood and committed numerous acts of violence. The riot lasted for two days.
Over the next two days, white Tulsans, some of which had been provided weapons by law enforcement, entered Greenwood, committing various acts of violence, burning down and looting the neighborhood. Over 1,250 houses burned to the ground, including thousands of Black-owned businesses. There were conflicting reports for the number of dead. According to the Oklahoma Bureau of Vital Statistics, 36 people died, while Tulsahistory.org claims the death toll could've been as high as 300
NBA Players continuing to use their platform to promote change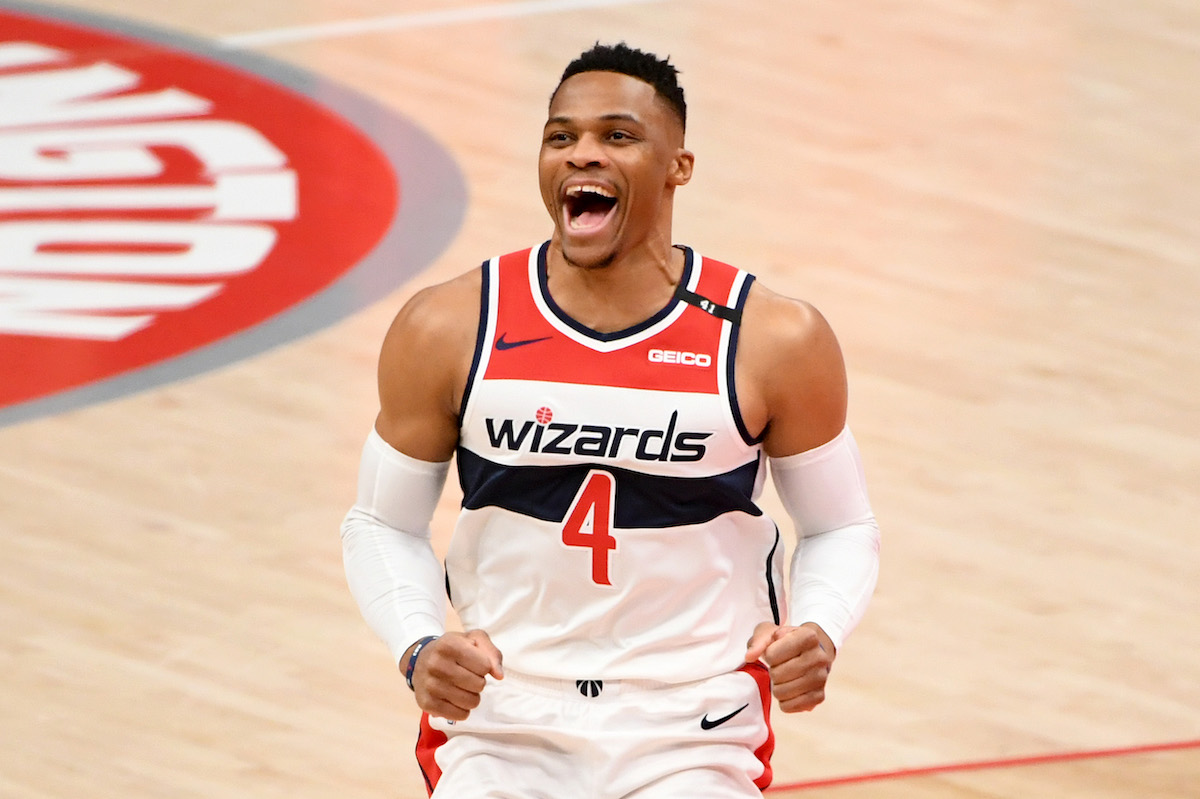 RELATED: Athletes' Reactions to Pro-Trump Attack on Capitol Hill Show Athlete Activism is Here to Stay
Russell Westbrook taking on this project is just another example of athletes using their celebrity status and power to help inform and teach others. The Tulsa Massacre story shows a very dark side of America that many don't know about. Westbrook isn't the only NBA player that is working on something about this infamous moment in history.
LeBron James and Maverick Carter's Spring Hill Entertainment, in partnership with CNN Films, will also be doing a film about the Tulsa race massacre. Currently called Dreamland: The Rise and Fall of Black Wall Street is also scheduled for a 2020 release. Both Westbrook and James wanted to have the films completed this year because it will be the 100-year anniversary of the attack.
Chris Paul is also helping highlight Black history and Black life. He executive produced Why Not Us, a docuseries about North Carolina Central University's basketball team. It follows the trials and tribulations the team has while also expressing the importance of HBCUs.
Russell Westbrook's new career title put him at the center of a tragic and ugly story. The All-Star guard is using the help of two award-winning directors to accurately portray a story not told enough. Credit to Westbrook for working on a project that brings light to the dark side of American history.