NBA Stars with the Most Valuable Endorsement Deals in History
When it comes to getting paid, the salary is only part of the story for NBA players. The highest paid basketball superstars make as much or more off the court from endorsements. These NBA stars are pulling in serious money thanks to these lucrative endorsement deals.
One NBA superstar on the list might be the next billionaire athlete (page 7), and another looks like he's ready to add to his stunning car collection (page 10).
11. Klay Thompson (TIE)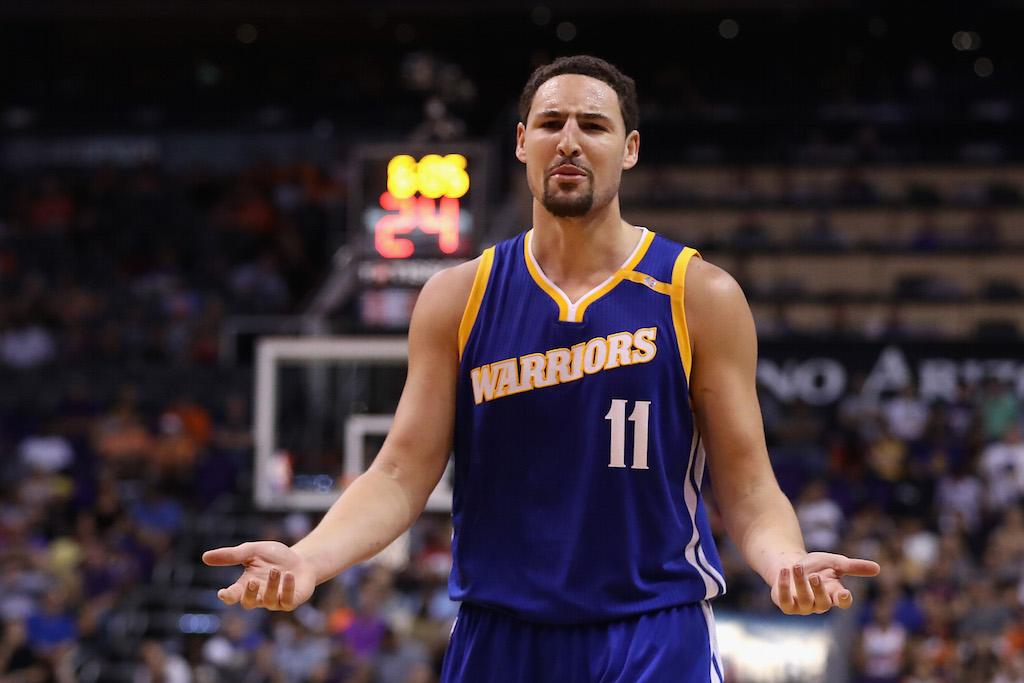 Endorsement money: $13 million
Golden State Warriors sharpshooter Klay Thompson re-upped his shoe endorsement deal with Anta for $80 million in 2017. It's Thompson's biggest deal by far but deals with BodyArmor, Opus Bank, and others pay him $13 million per year, according to Forbes.
Next: This player makes our list because of a massive raise.
11. Giannis Antetokounmpo (TIE)
Endorsement money: $13 million
The Greek Freak was nowhere close to making this list when he started playing in the NBA. His first shoe deal with Nike paid him just $25,000 a year, according to ESPN, but he re-signed with Nike before the 2017-18 season for a cool $9 million to start. BMO-Harris Bank and Aegean Airlines are also part of Antetokounmpo's growing endorsement list.
Next: No surprise here
8. Dwyane Wade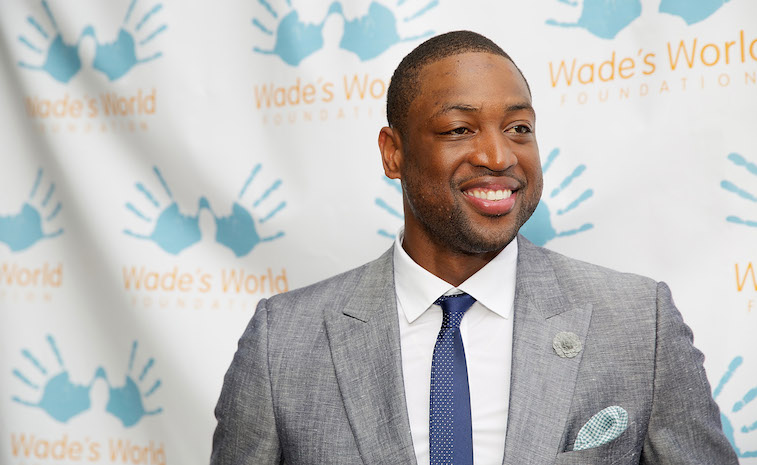 Endorsement money: $14 million
Since Dwyane Wade is one of the most stylish athletes around, it's no surprise seeing The Tie Bar outfitter, Hublot watches, and Stance socks among his endorsements. Plus, Wade still pitches for Gatorade, New Era, and Sandals Resorts, too, which is how he makes $14 million off the court every year.
Next: He's got the right shoes on his feet.
8. Damian Lillard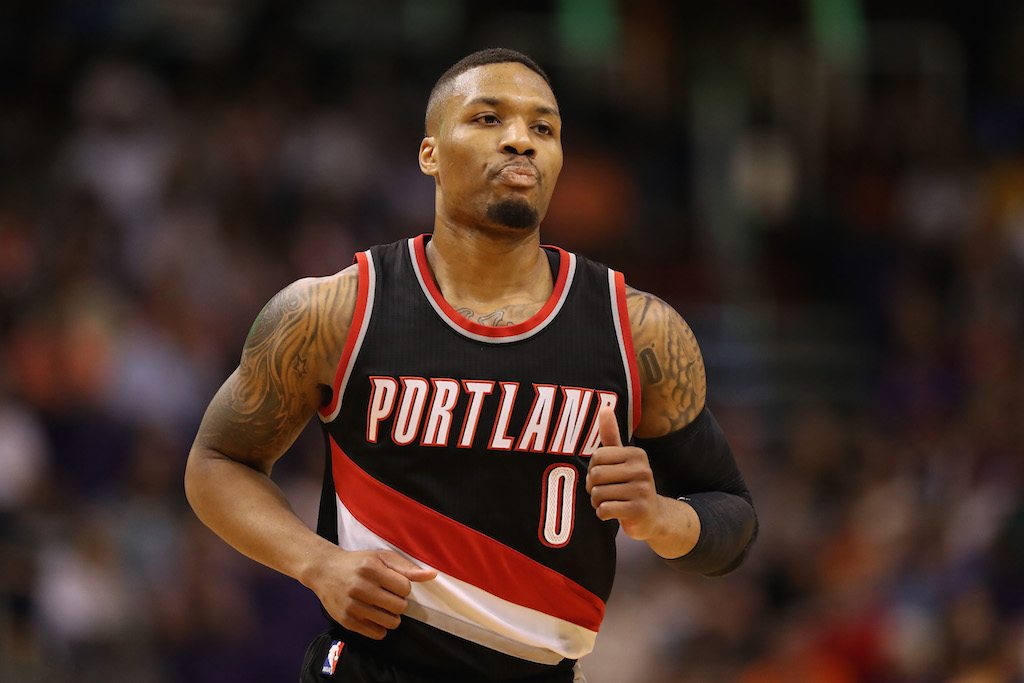 Endorsement money: $14 million
Portland Trail Blazers guard Damian Lillard makes $10 million a year from an Adidas endorsement, and Adidas was one of the few shoe companies with growing sales, according to NDP Group. Lillard has the right shoes on his feet, plus he has endorsement deals with Spalding, Foot Locker, Powerade, and others.
Next: He's hitting on every level right now.
8. Kyrie Irving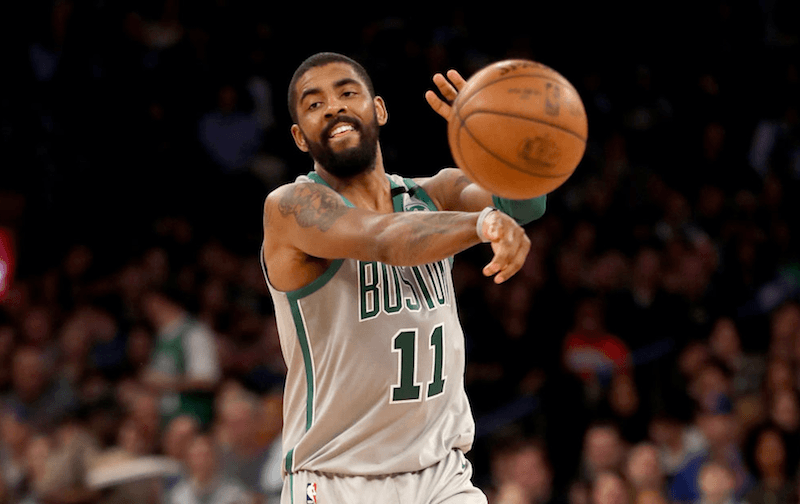 Endorsement money: $14 million
He used to be overshadowed by LeBron James, but Kyrie Irving is hitting on every level right now.
On the court, he helped guide the Boston Celtics to a high playoff seed in 2018 before a season-ending injury. Off the court, he has huge endorsements with Pepsi, Nike/Jordan, and Foot Locker. Plus, he's about to star in the Uncle Drew movie based on the character he created.
Next: What's in a name?
7. Russell Westbrook
Endorsement money: $19 million
Russell Westbrook might have one of the worst nicknames of any athlete, but we're guessing he doesn't care one bit. Not when he earns $19 million a year from endorsements with Nike/Jordan, Mountain Dew, and Samsung, among others.
Next: He might be the next billionaire athlete.
5. James Harden (TIE)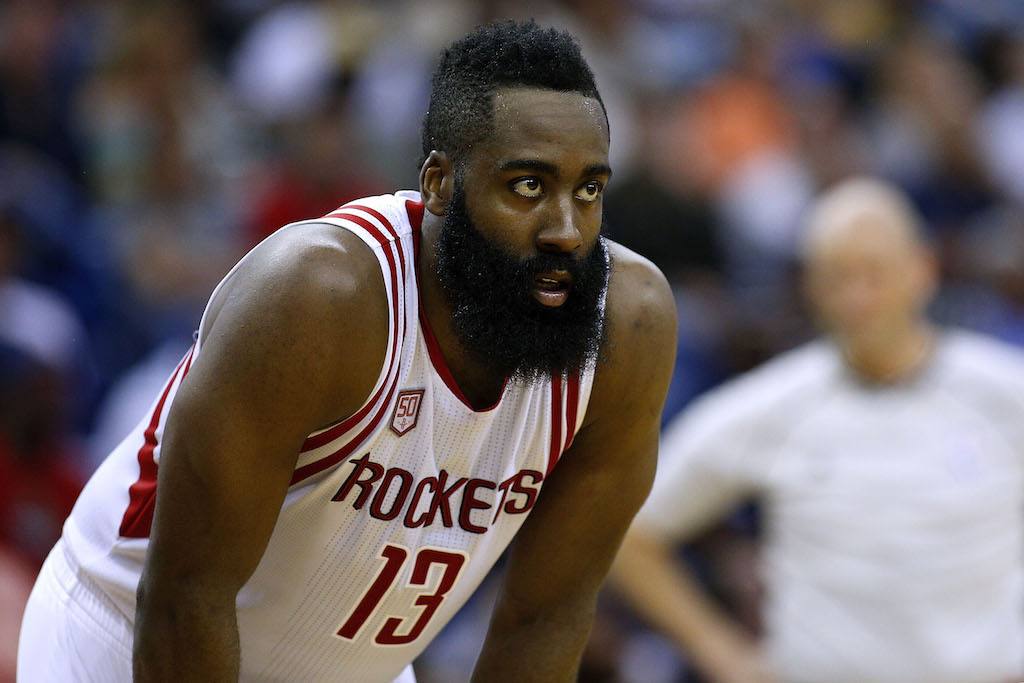 Endorsement money: $20 million
When James Harden's new contract kicks in for the 2019-20 season, he'll be averaging $42.3 million in salary every year, but that's not why he makes this list. His deal with Adidas from 2015 was worth $200 million total, and he also has endorsements with Foot Locker, Beats, NBA 2K, BodyArmor, and others. With all his off-the-court money, Harden could be a billionaire before you know it.
Next: Gone, but not forgotten.
5. Kobe Bryant (TIE)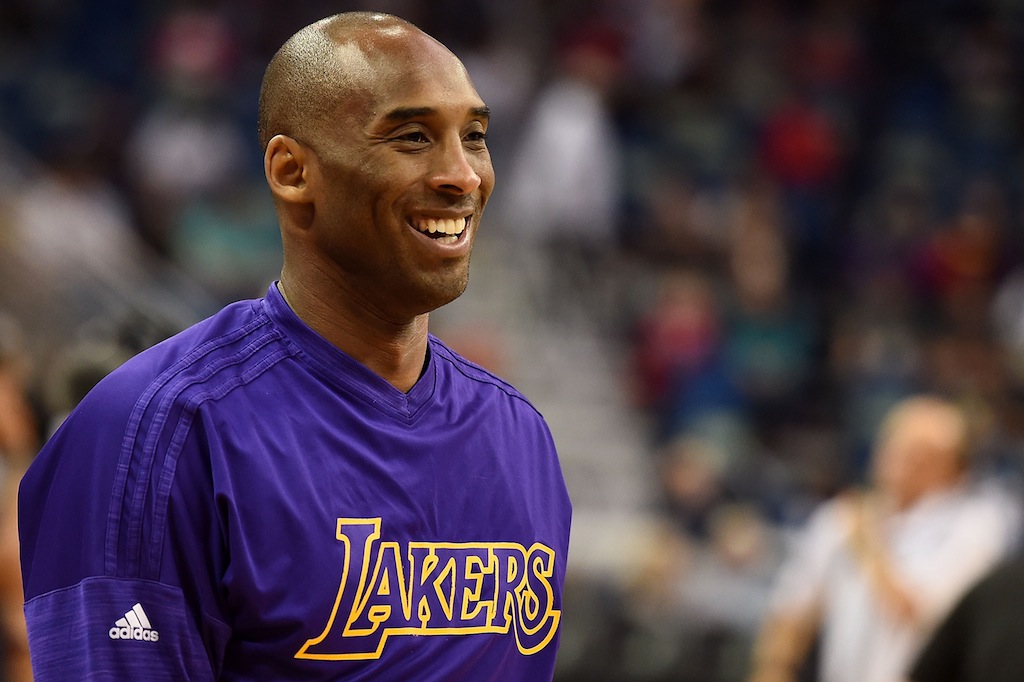 Endorsement money: $20 million
Kobe Bryant's out of the NBA, but he's still making as much through endorsements as the current biggest stars in the league. He invested money in BodyArmor and The Players Tribune, and he still makes $20 million a year through endorsements with Nike and other brands, according to Fortune.
Next: We expected to see him make our list.
4. Kevin Durant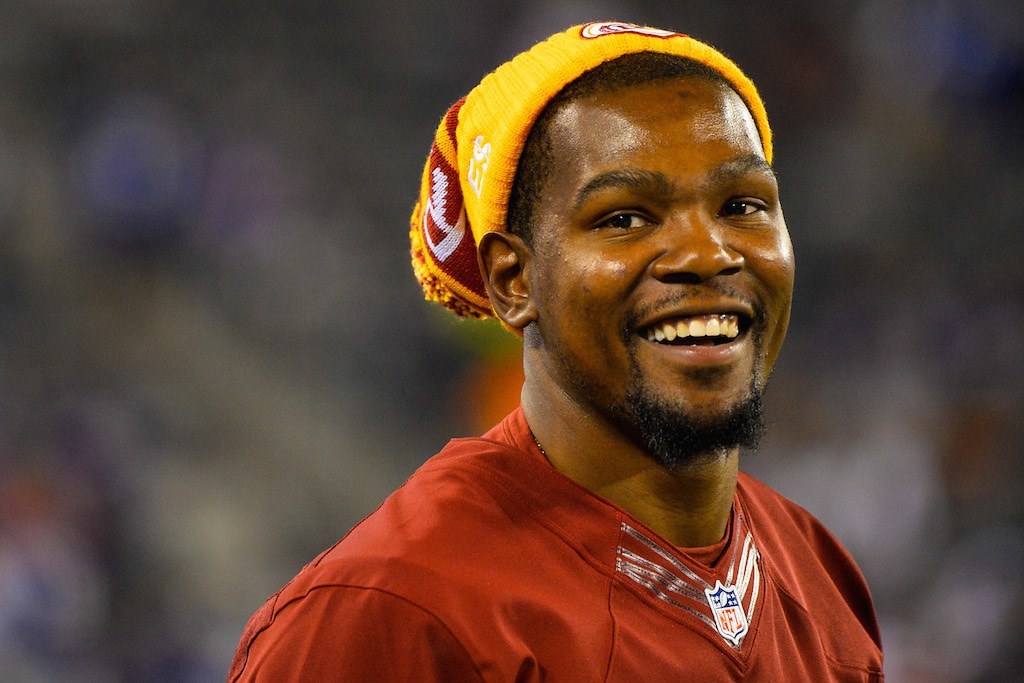 Endorsement money: $33 million
Kevin Durant was already making a ton of money off the court in 2016, and nothing is different now. Durant has deals with Nike, Beats, and American Family Insurance that pay him $33 million a year, and he owns Thirty Five Media, a company that helps fellow athletes get their YouTube channels off the ground.
Next: He could be adding to his car collection soon.
3. Stephen Curry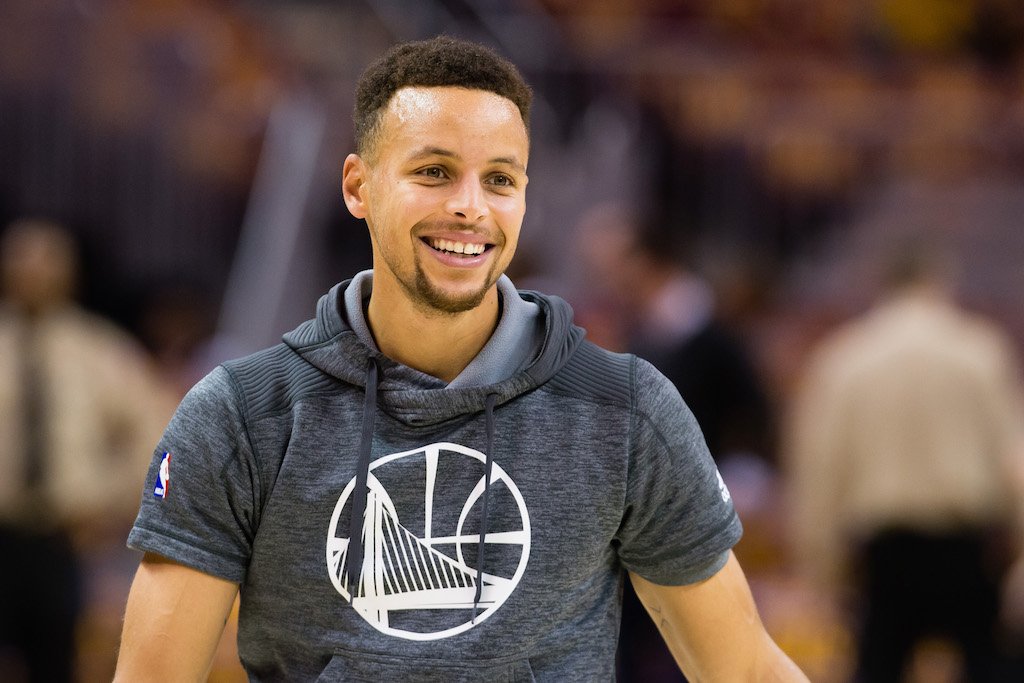 Endorsement money: $42 million
When Stephen Curry ditched Nike for Under Armour in 2013, few people could have predicted it would be so successful. His first deal with the apparel company paid him $4 million a year, but now he makes $15 million per year from Under Armor. Throw in endorsements with Chase, Infiniti, Brita, and others, and it's easy to see how Curry makes $42 million a year off the court and affords his luxury car collection.
Next: The active king
2. LeBron James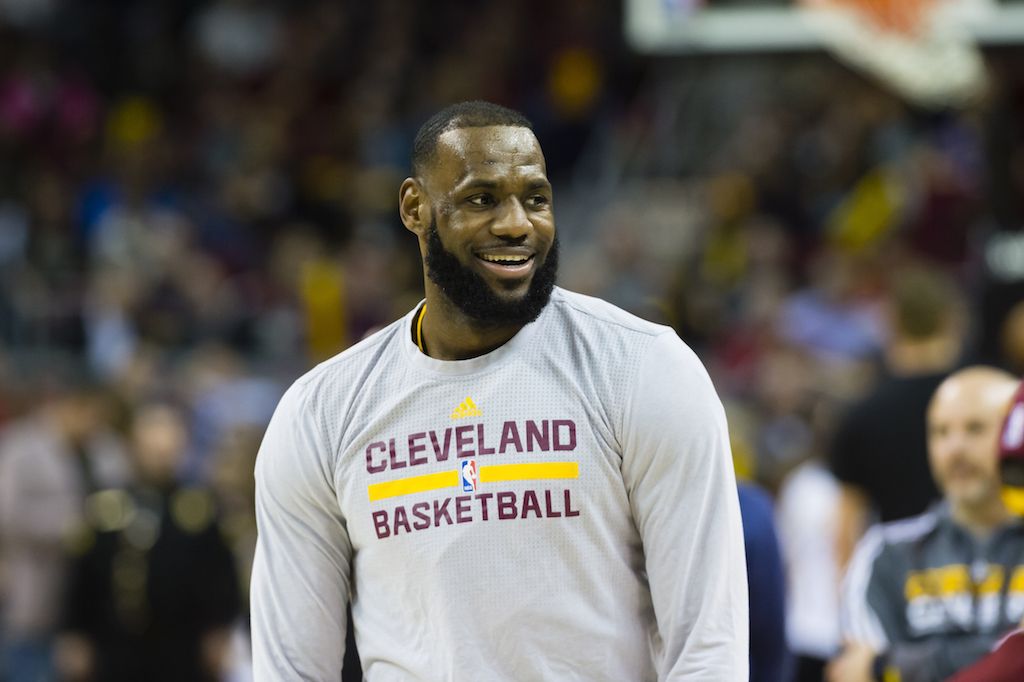 Endorsement money: $52 million
A few players make more than him now, but LeBron James is always among the NBA salary leaders. Off the court, he's the current king as the active player earning the most from endorsements. Nike, Beats, Coke, Kia, and Intel are just a few of the many endorsement deals that make him worth about $440 million total.
Next: The man who started it all.
1. Michael Jordan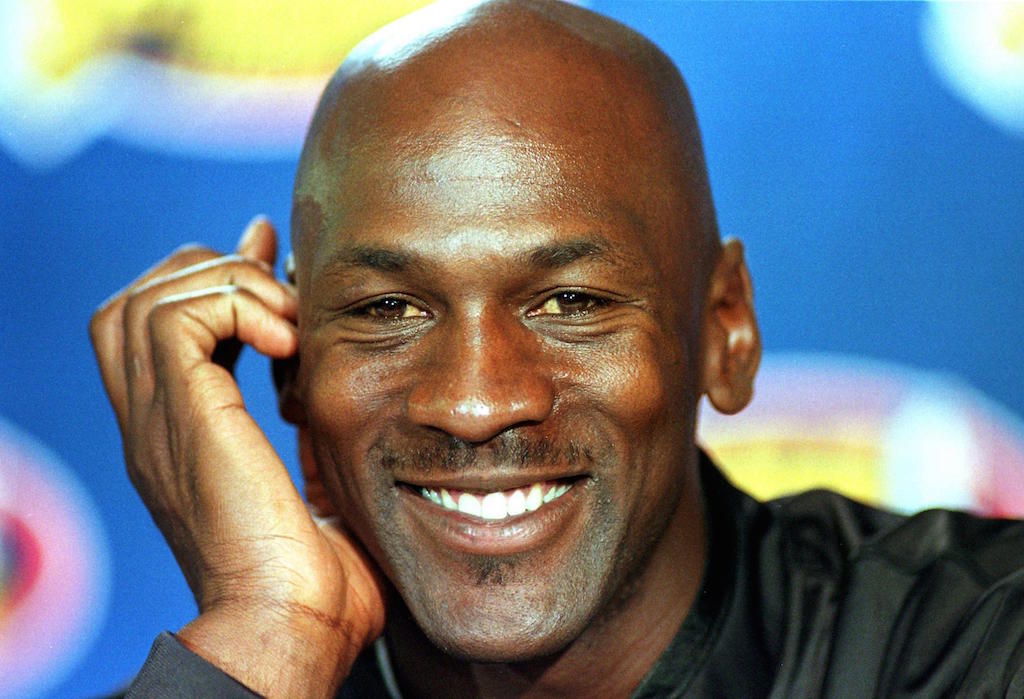 Endorsement money: $110 million
When it comes to NBA endorsements, Michael Jordan tops the list and everyone else is playing catch up. What started with his signature Air Jordan shoes in the mid-1980s is now an entire Jordan brand, which is a $2.8 billion offshoot of Nike. Even though he retired in 2003, Jordan still makes $110 million every year from his Nike brand, according to Forbes.