17 NBA Stars Who Briefly Wore Another Uniform
With free agency, we often don't see players stick with one NBA franchise. This isn't really a new thing, as players have had the ability to move from team to team for decades. Looking back, some NBA stars spent their whole career with one team; John Stockton, Magic Johnson, and Larry Bird come to mind. But even some star players who we associate with one specific franchise spent time in another uniform.
The classic example is the great Michael Jordan, who we'll always remember as a Chicago Bull, but played out his career with the Washington Wizards. Here's a ranking of 17 other NBA stars who briefly played with another team.
17. John Starks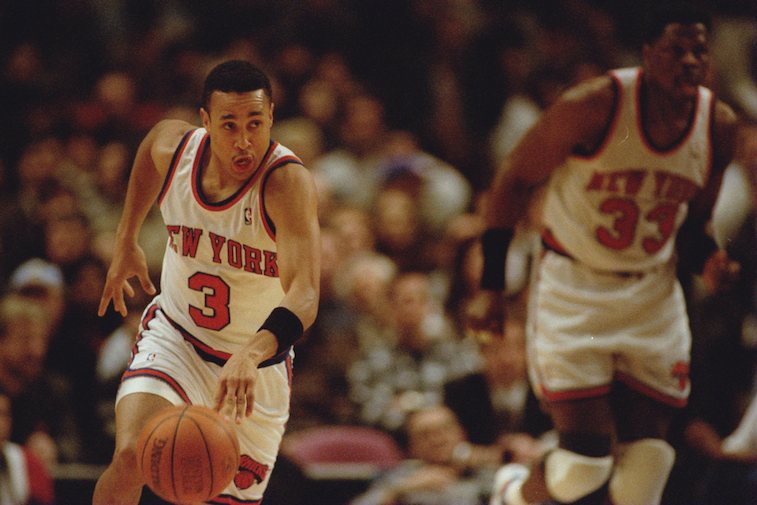 Shooting guard John Starks played for a few franchises in his day, but he is best remembered for being a part of the 1990s New York Knicks team. He played eight seasons with the Knicks, making the All-Star team in 1993-94 and helping lead the team to the NBA Finals against the Houston Rockets. But he was traded prior to the lockout-shortened 1999 season, and then briefly made an appearance in four games with the Chicago Bulls in 2000. He averaged just 7.5 points for Chicago and listened to boos reign down from the rafters before the Bulls finally released him.
16. Patrick Ewing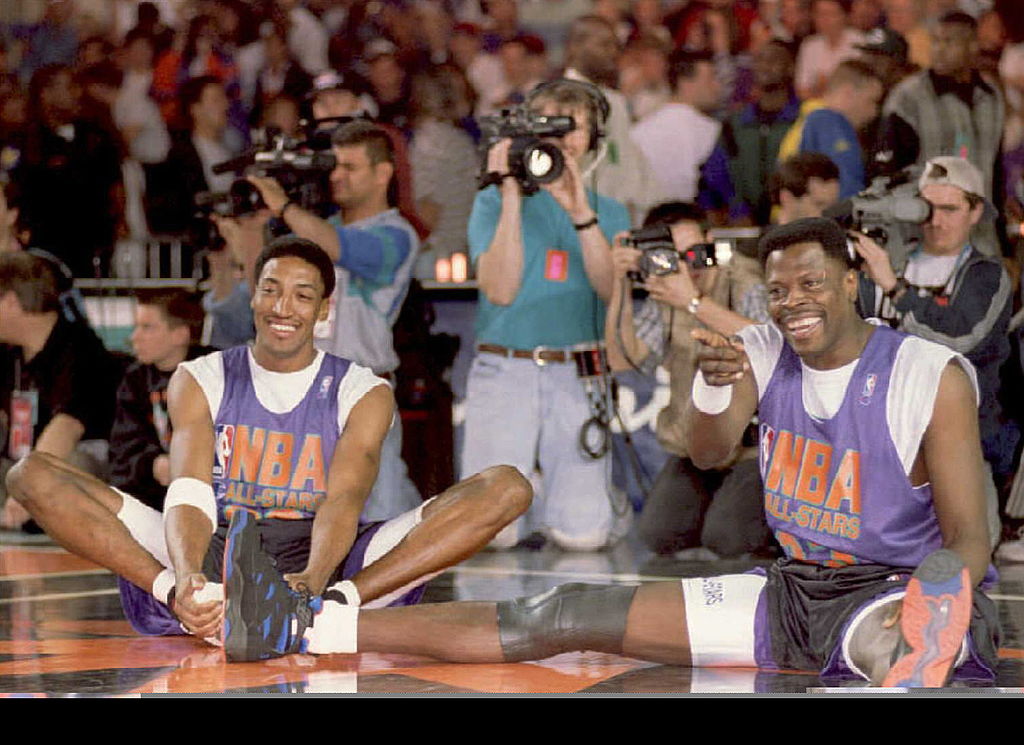 Another great player in New York Knicks history (and NBA history) is Patrick Ewing. The center out of Georgetown played 15 years with the Knicks, including two trips to the NBA Finals and 11 All-Star teams, while averaging 22.8 points and 10.4 rebounds per game. He didn't finish out his career with the Knicks, as many fans will recall that Ewing started at center for the Seattle Sonics in 2000-01. Even fewer will remember him with the Orlando Magic the following season, where he played in 65 games (just four games started) and averaged 13.9 minutes and 6.0 points per game.
15. Alonzo Mourning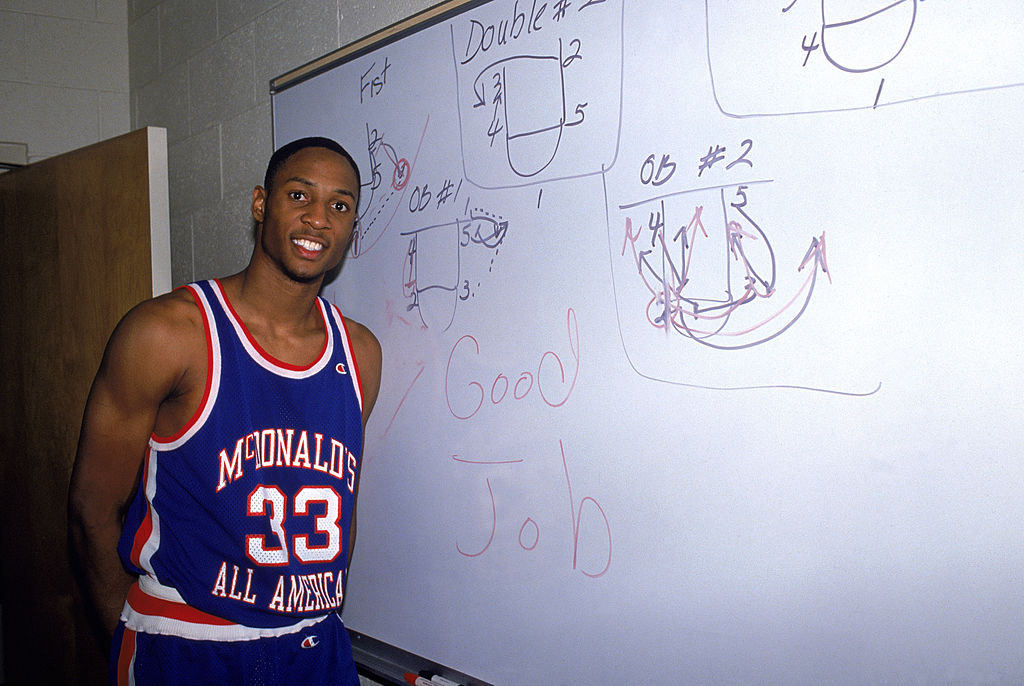 While he began his career with three seasons in Charlotte while playing for the Hornets, center Alonzo Mourning is mostly associated for his playing days with the Miami Heat. Not only did he spend 11 seasons there, but he won a championship with the Heat and had his jersey retired by the team. After missing the entire 2002-03 season with kidney problems, Mourning briefly signed with the New Jersey Nets. He played just 12 games for the Nets the next season, all off the bench, and then 18 games the following year. Eventually, the Nets traded Mourning to the Toronto Raptors for Vince Carter, and Toronto eventually waived him so he could return to Miami.
14. Karl Malone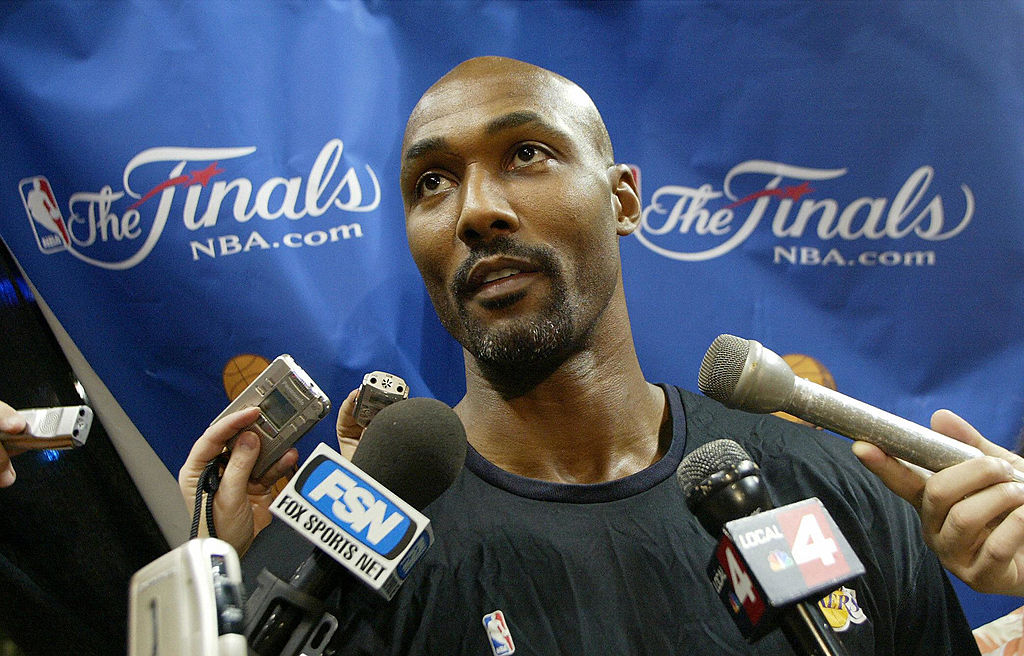 Karl Malone is one of the best and most durable players in the history of the game. He played 18 seasons with the Utah Jazz, winning one MVP award and leading his team to the NBA Finals in back-to-back seasons in 1997 and 1998. He's the second-highest all-time scorer in NBA history, only behind Kareem Abdul-Jabbar. But at the age of 40, with his teammate John Stockton retiring, Malone decided to make one more attempt at winning a championship and signed a one-year deal with the Los Angeles Lakers. He ended up back in the NBA Finals that year, but his team lost in five games to the Detroit Pistons.
13. Zydrunas Ilgauskas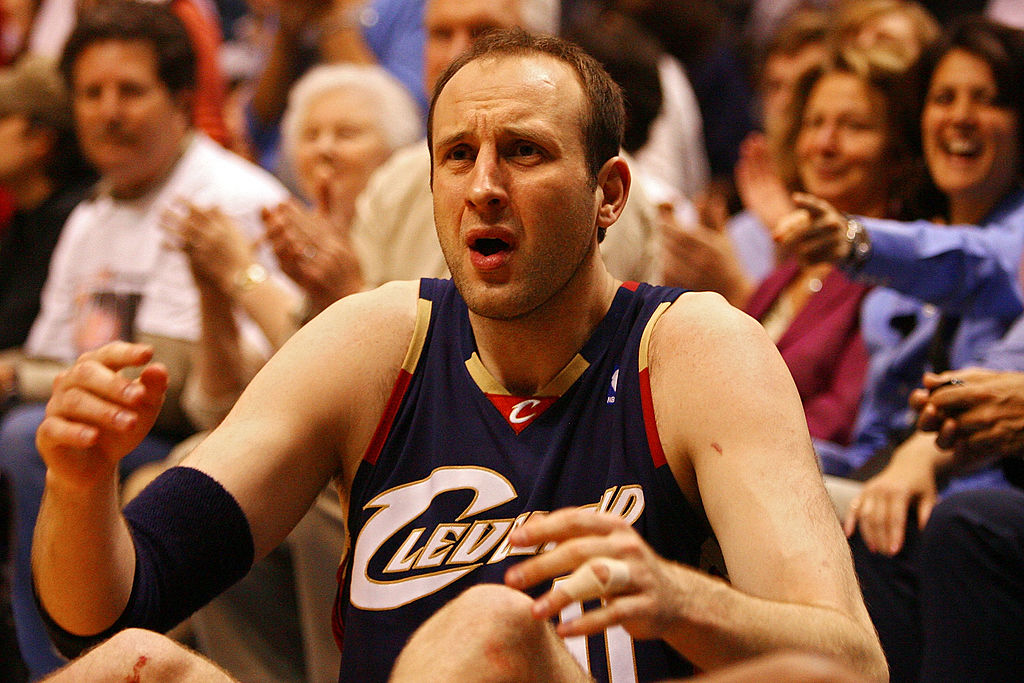 He may not have been a superstar, but there was a time when center Zydrunas Ilgauskas was one of the best scoring centers in the league. In his prime from 2003-2006, Ilgauskas made two All-Star teams and averaged 16.2 points per game for the Cleveland Cavaliers, the team that drafted him and where he spent his career from 1997-98 until 2009-10 — minus when he was briefly traded to the Washington Wizards, who released him so he could return to Cleveland. Finishing off his career, however, Ilgauskas followed LeBron James to Miami and averaged 5.0 points in 15.9 minutes per game for the Heat in 2010-11 before retiring at 35 years old.
12. George Gervin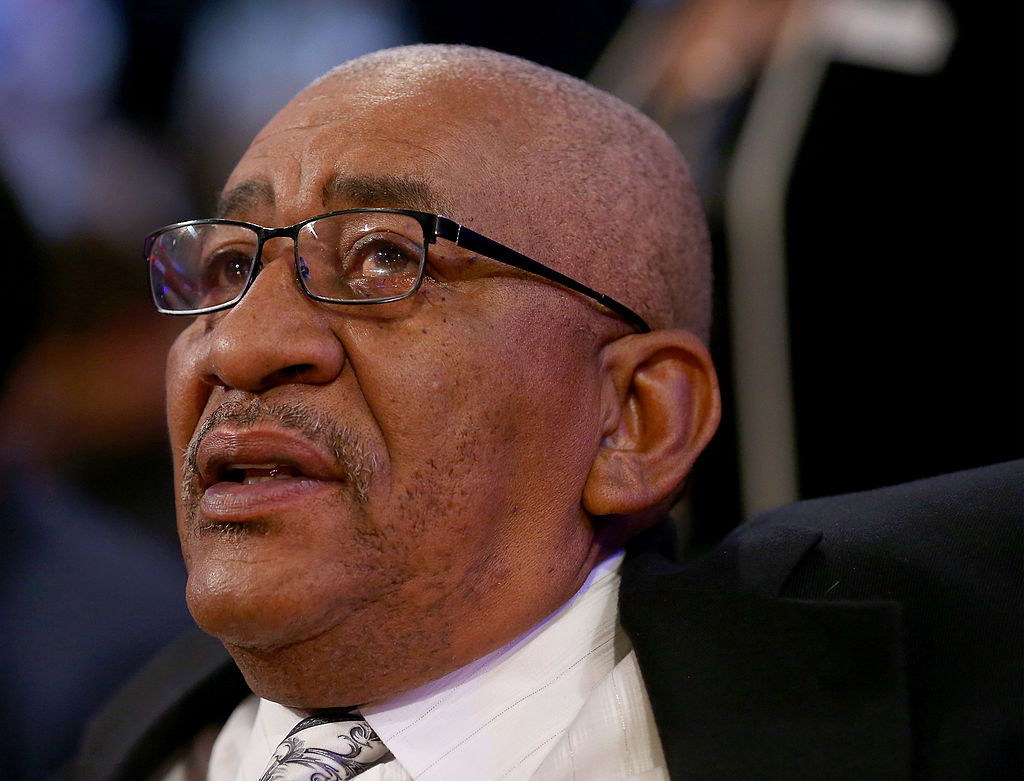 George Gervin, nicknamed "The Iceman," came to the NBA with the San Antonio Spurs in 1976-77 when the ABA and NBA merged. He played his Hall of Fame career with the Spurs for nine more years, averaging 27.3 points per game while shooting 51.4% from the field. But just prior to the 1985-86 season, the Spurs traded Gervin to the Chicago Bulls for Dave Greenwood, giving Chicago another Hall of Famer to put alongside Michael Jordan. Gervin played one season in Chicago, averaging 16.2 points, and then retired at the age of 33.
11. Hakeem Olajuwon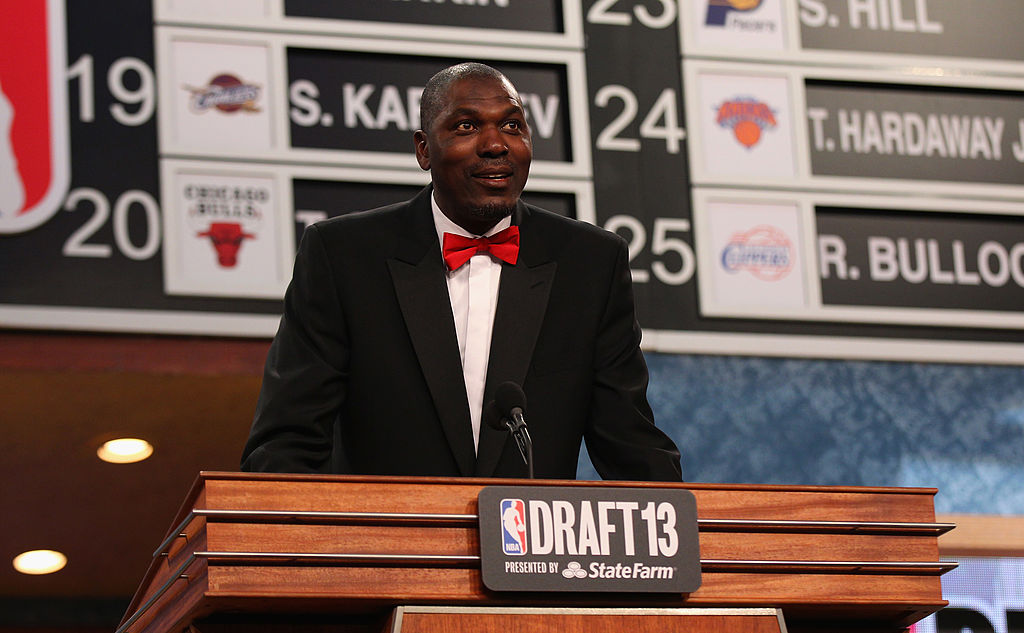 One of the Houston Rockets' most famous players, Hakeem Olajuwon made 12 All-Star teams, won two NBA championships, two Defensive Player of the Year awards, and one MVP during his career. He's one of the best players to ever put on an NBA uniform. But after 17 seasons of wearing a Rockets uniform, he decided he didn't want to be done playing just yet. The Rockets dealt him to the Toronto Raptors when he was 39 years old, where he played 61 games (37 starts) and averaged 7.1 points and 6.0 rebounds per game before officially retiring.
10. Robert Parish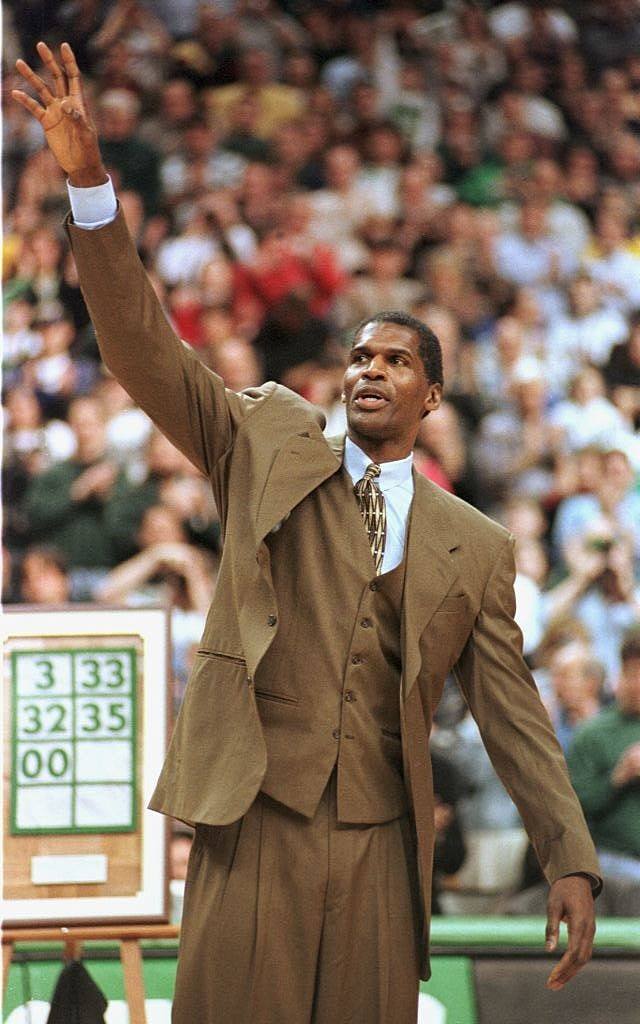 Nicknamed "The Chief," Robert Parish spent 21 years in the NBA as a player. He's best known from his time with the Boston Celtics, where he became one of the greatest to ever play the game. In 14 years with Boston, Parish averaged 16.5 points, 10.0 rebounds, and 1.5 blocks per game while winning three championships and making nine All-Star teams. He left the team at the age of 41 and actually played two seasons with the Charlotte Hornets, followed by a final year with the Chicago Bulls in 1996-97 at the age of 43. He played just 9.4 minute with 3.7 points per game in his final year with Chicago, but collected a fourth championship ring.
9. Scottie Pippen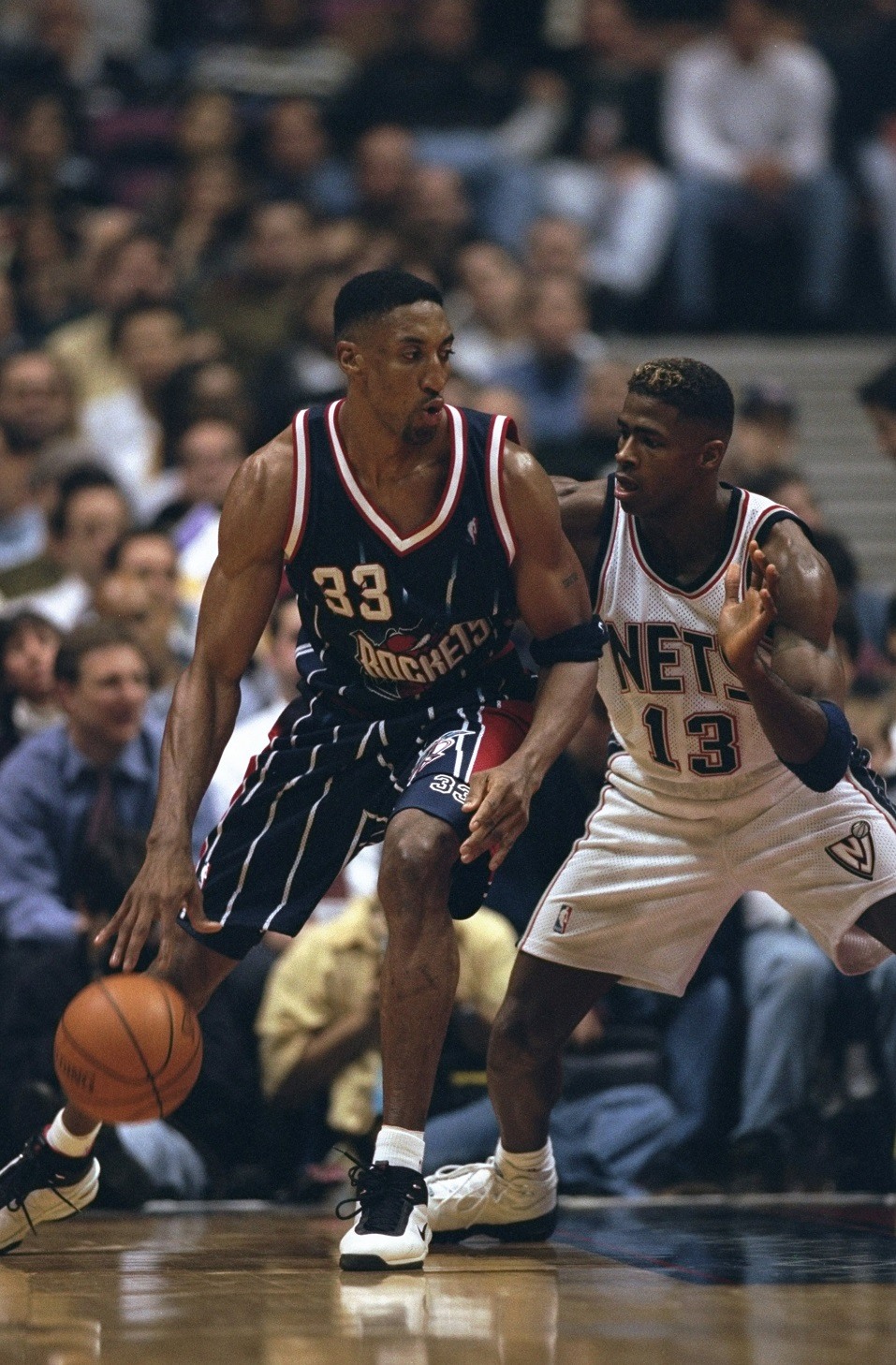 All NBA fans remember Scottie Pippen as the Robin to Michael Jordan's Batman. He had a skill set similar to LeBron James, but he sacrificed personal glory for the chance to win titles. Pippen played with the Bulls from 1987-88 until 1997-98, averaging 18.0 points, 6.8 rebounds, 5.3 assists, and 2.1 steals while winning six rings. Eventually, Pippen would wind down his career competing with the Portland Trail Blazers — and later, a brief goodbye with the Bulls again. But he had one season with the Houston Rockets in 1999, playing 50 games in the lockout-shortened season and averaging 14.5 points and 6.5 rebounds per game.
8. Richard Hamilton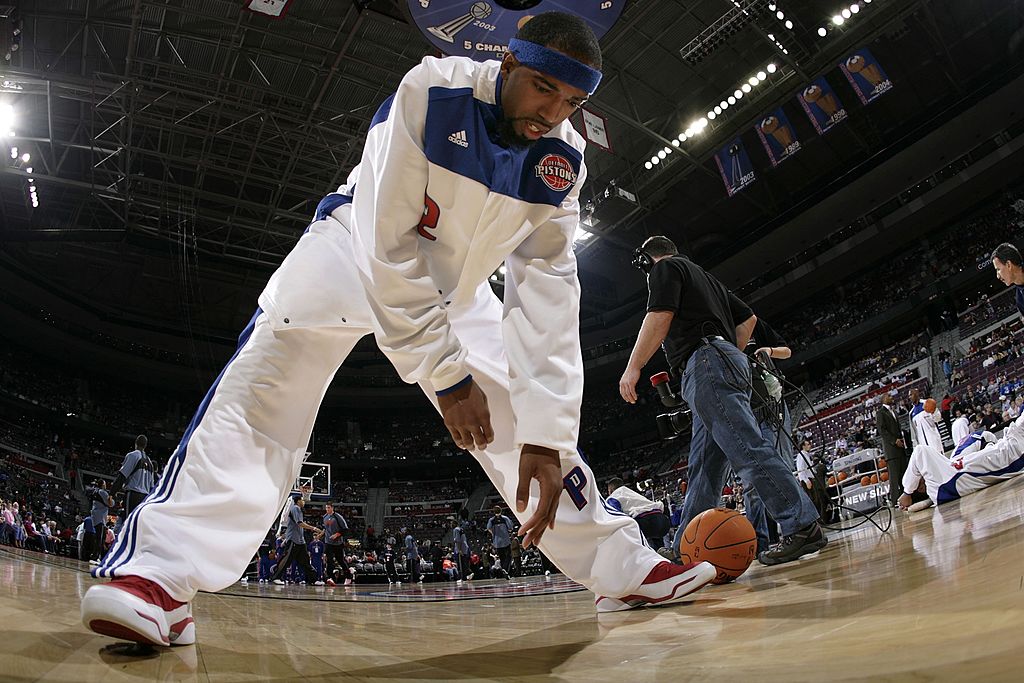 Richard Hamilton became an NBA star with the Detroit Pistons in the early 2000s, making three All-Star teams and winning a championship in 2004. Known best for his plastic face mask and leaning, midrange jumper, Hamilton averaged 18.4 points in 34.4 minutes per game in nine years in a Pistons uniform. In 2011-12, Hamilton signed a deal with the Chicago Bulls to help be the missing piece to their championship formula, but ended up playing just 78 total games with the Bulls and averaging 10.5 points per game before quietly retiring.
7. Kevin Johnson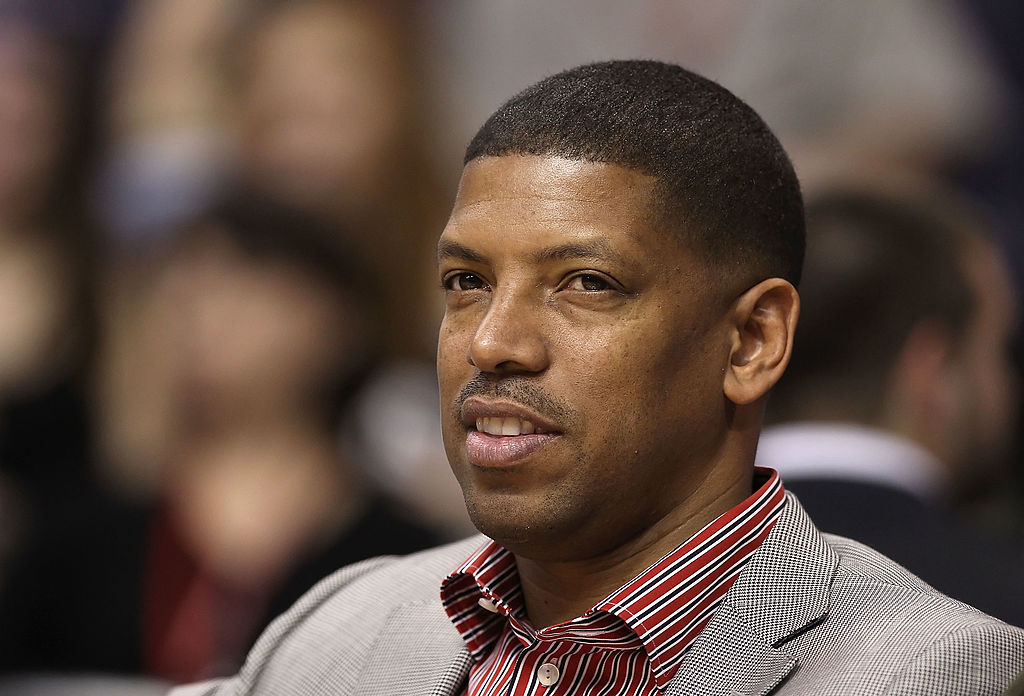 Point guard Kevin Johnson had a phenomenal career with the Phoenix Suns, averaging 18.7 points and 9.5 assists per game over 12 seasons. He was one of the more underrated players of the 1990s, only being pushed out of his starting job once Jason Kidd arrived with the Suns. He retired following the 1997-98 season, but returned again to the Suns for a brief stint in 2000 when Kidd was injured. The team he played with briefly? That would be the Cleveland Cavaliers, where he actually started his career. The Cavs drafted Johnson number seven overall in 1987, and he played 53 games in Cleveland before being dealt in the middle of his rookie year to the Suns.
6. Glenn Robinson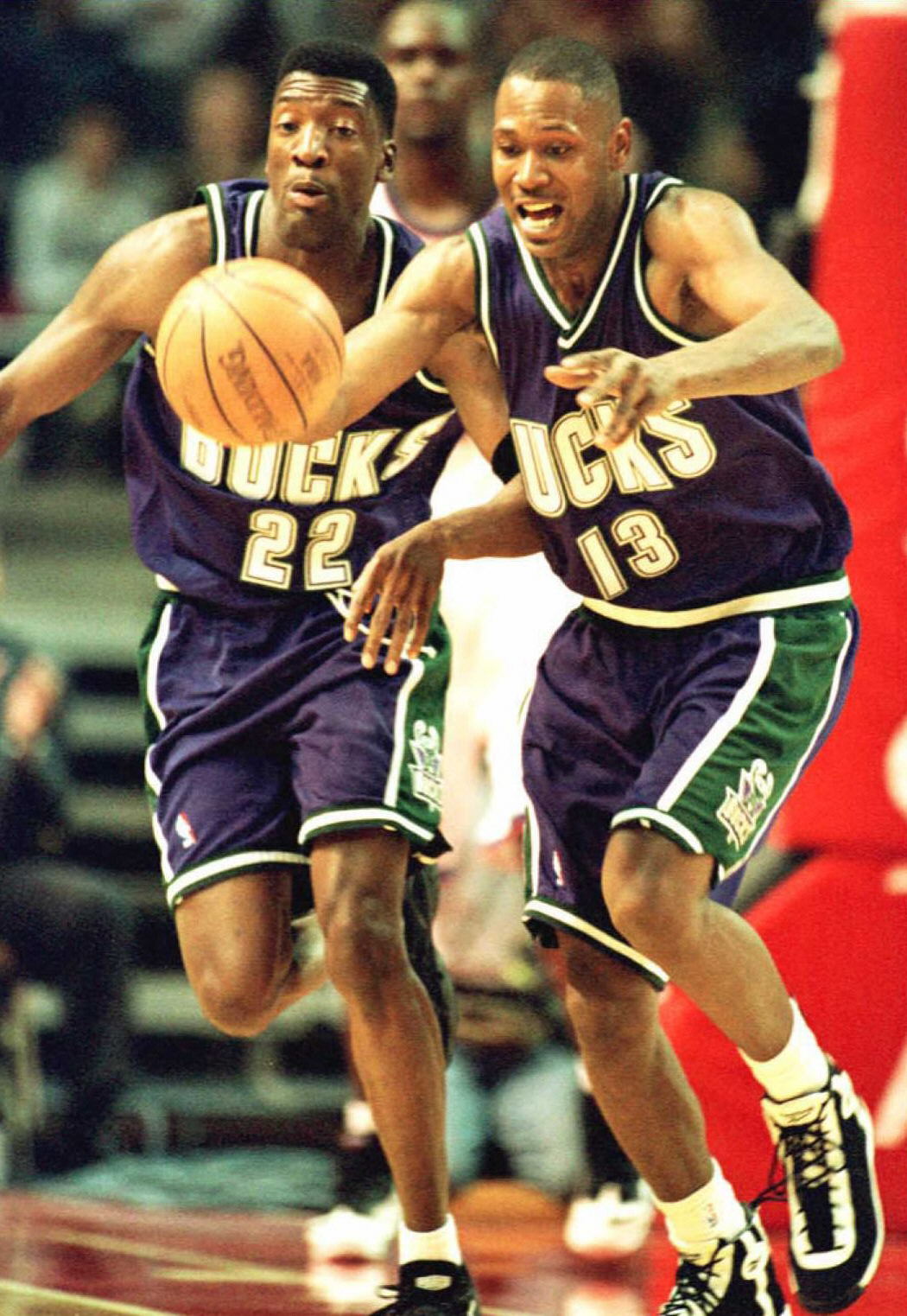 While the team never won a championship or even made it to the NBA Finals, there was a lot to love about the early-2000s Milwaukee Bucks. They were fast-paced and shot a lot of three-pointers, featuring Ray Allen, Sam Cassell, and forward Glenn Robinson. Drafted originally in 1994, Robinson played eight seasons with the Bucks and averaged 20.7 points and 6.2 rebounds per game, making two All-Star teams. He was traded away in 2002, making stops with the Atlanta Hawks and Philadelphia 76ers the next two years. But he finished out his career with nine games in San Antonio in 2005, enough to be eligible for the postseason roster and to help the Spurs win an NBA championship.
5. Gilbert Arenas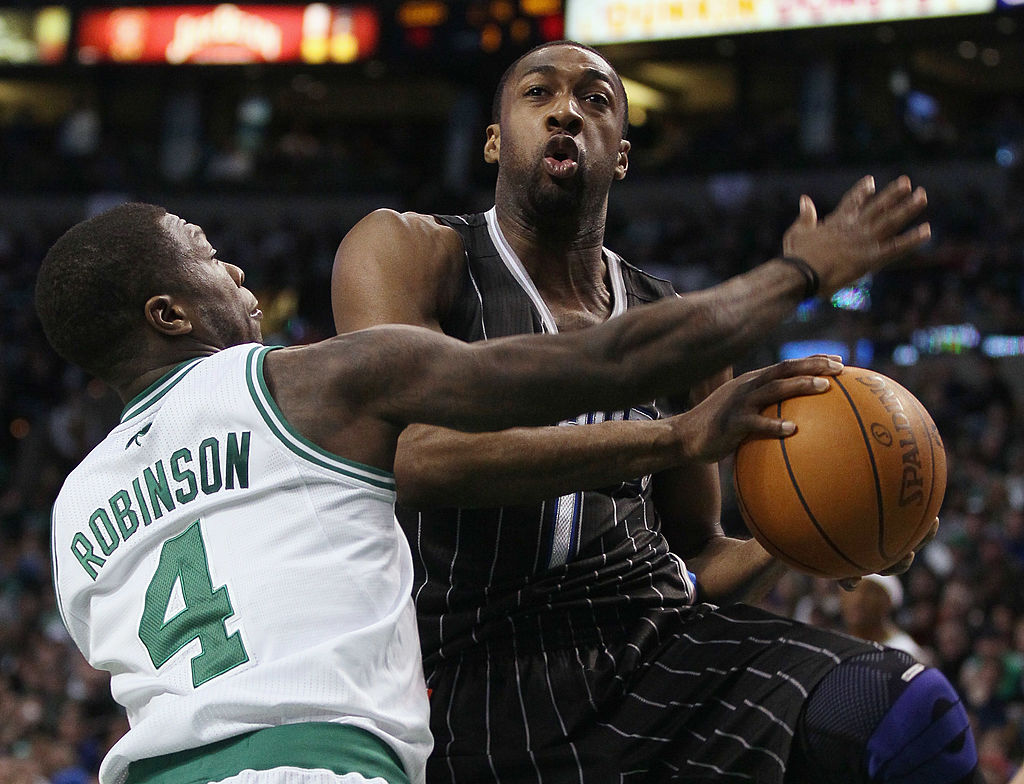 Guard Gilbert Arenas rose to fame and stardom in the NBA during his time with the Washington Wizards, making three All-Star teams and becoming one of the true volume scorers in the recent era of NBA basketball. During eight years in Washington, Arenas averaged 25.0 points and 5.7 assists per game, but the Wizards moved Arenas and his declining knees to the Orlando Magic in the middle of the 2010-11 season. Orlando waived him somewhat unceremoniously, and Arenas made a brief stint with the Memphis Grizzlies the following year, playing 17 games and averaging 4.2 points per game before disappearing from the NBA landscape.
4. Brandon Roy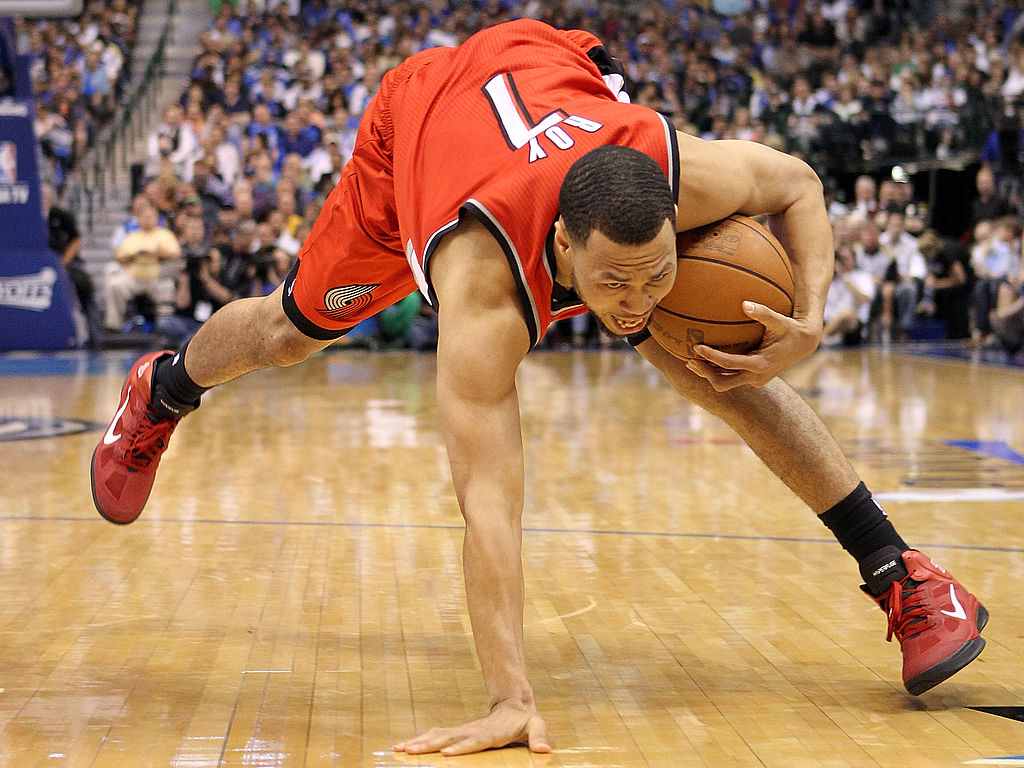 They say that the star that burns brightest burns fastest, and for Brandon Roy, that was true. He was drafted by the Portland Trail Blazers in 2006, quickly becoming an All-Star and one of the best young shooting guards in the game. Roy averaged 22.6 points per game in 2008-09, as well as 26.7 points in six postseason games that year. But he had bad knees, which effectively ended his career and forced him to retire at just 26 years old. After a year off, however, Roy tried to give it another try. He played in five games with the Minnesota Timberwolves, logging 24.4 minutes per game and averaging 5.8 points before walking away from the game again.
3. Mark Price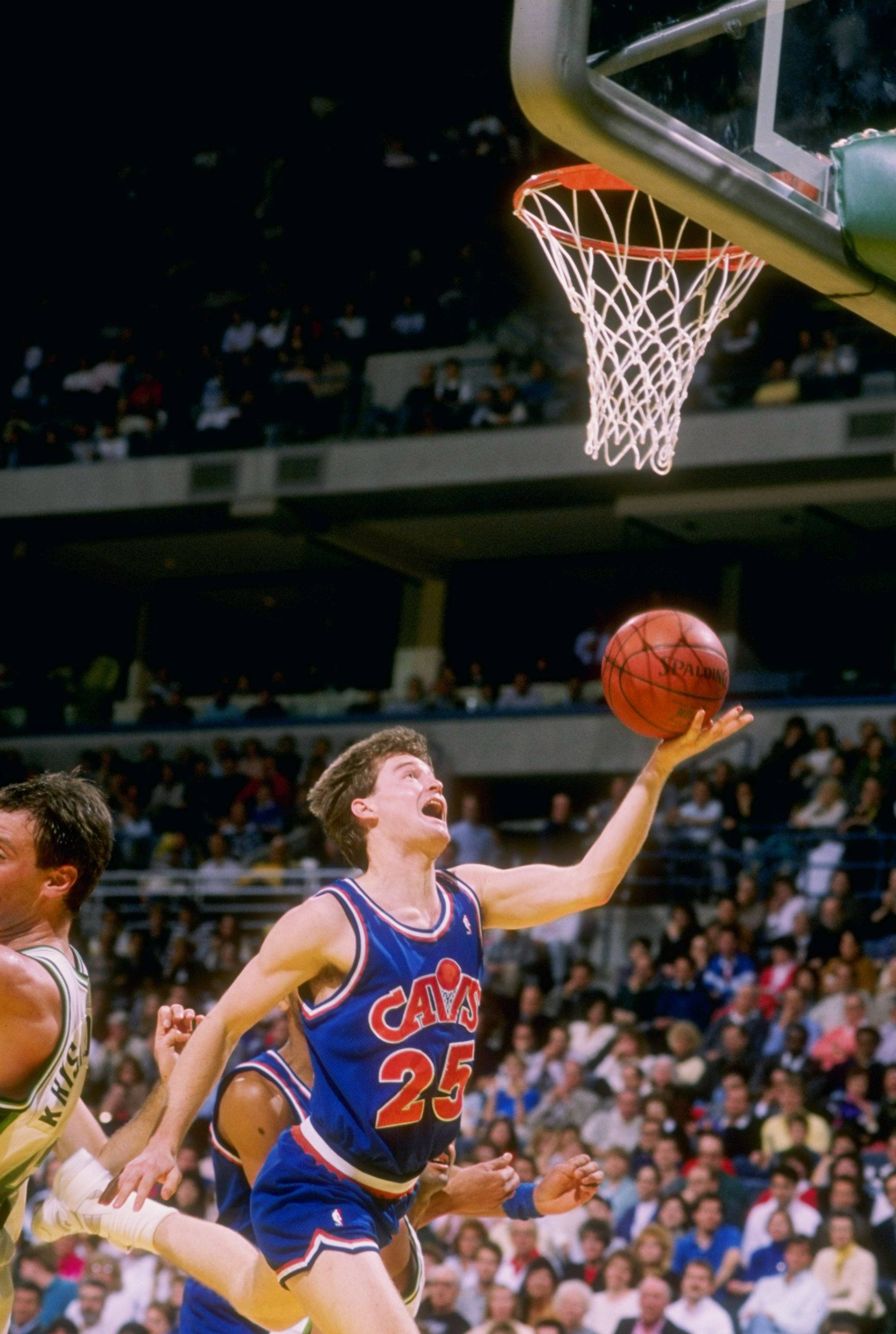 In the late 1980s and 1990s, point guard Mark Price was just one of a handful of talented players that made the Cleveland Cavaliers a regular playoff team in the Eastern Conference. In nine seasons in Cleveland, Price made four All-Star teams and averaged 16.4 points and 7.2 assists per game while shooting a deadly 40.9% from three-point range. After brief stops in Washington and Golden State, Price finished out his career with the Orlando Magic in 1997-98, playing in 63 games and averaging 22.7 minutes and 9.5 points per game before finishing up his career at the age of 33.
2. Alex English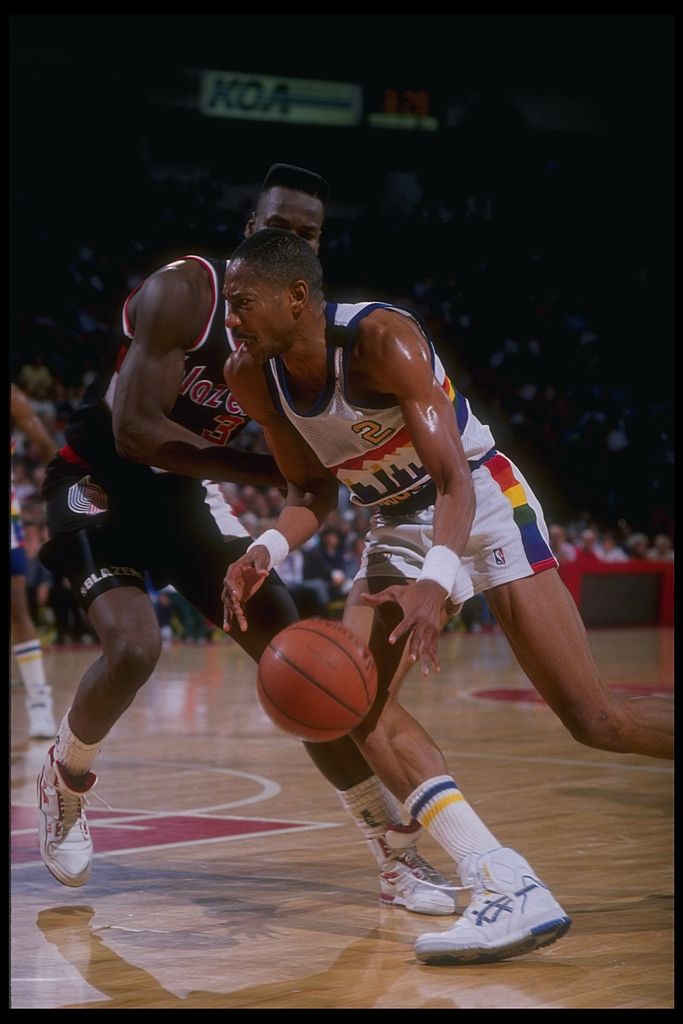 Although he had a handful of other teams early in his career, Alex English became an NBA superstar during his playing days with the Denver Nuggets in the 1980s. In 11 seasons with Denver, English averaged 25.9 points, 5.6 rebounds, and 4.4 assists per game — not too bad for a second round pick. When he was 37 and his time with Denver was over, English signed a deal to play for the Dallas Mavericks and finish out his career. He ended up playing just one season in Dallas, seeing his points-per-game average slip from 17.9 the season prior to just 9.7 in what would end up being his last season in the league.
1. Steve Nash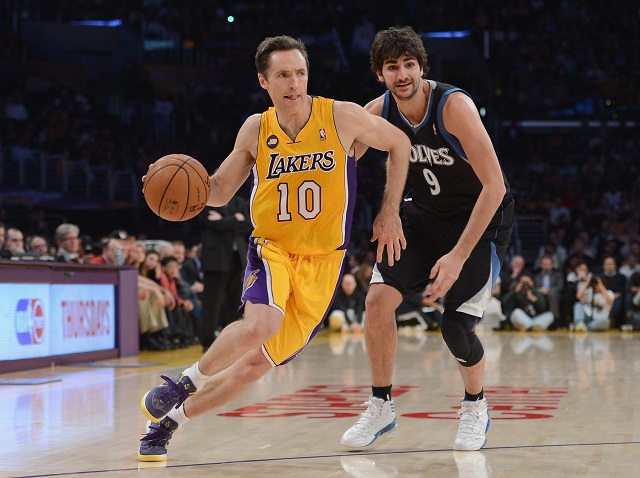 Although a decent chunk of his career was spent playing with the Dallas Mavericks, Steve Nash had his best seasons during his 10 years with the Phoenix Suns. He won back-to-back MVP awards with the Suns, led the league in assists per game five times, and made six All-Star teams. After playing his final season with the Suns at the age of 37 in 2011-12 — and making his final All-Star team, no less — Nash decided he wasn't quite ready to hang up his sneakers. He signed a deal to play with Kobe Bryant and the Los Angeles Lakers but ended up appearing in just 65 games over two years and averaging 11.4 points and 6.4 assists per game.
All stats courtesy of basketball-reference.com.