25 NBA Stars Who Will Be on the Move This Offseason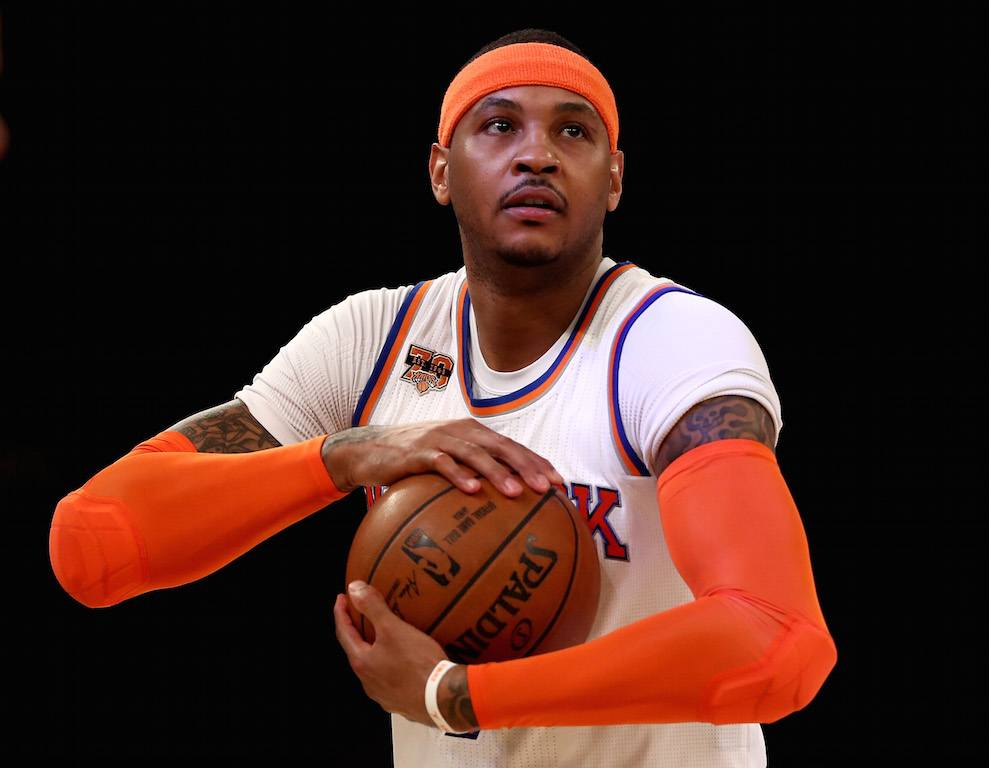 While some players are focused on the NBA Playoffs, others are at home or on vacations, looking forward to the season officially ending so they can begin to look at free agency. A lot of great players can be free agents this year, but not all of them will switch teams.
Stephen Curry might have 30 teams interested in signing him, but the most likely scenario has always been that he ends up back with the Golden State Warriors. But what about the others? We looked at 25 NBA players, both free agents and those under contract, who are likely to change uniforms this offseason.
25. Deron Williams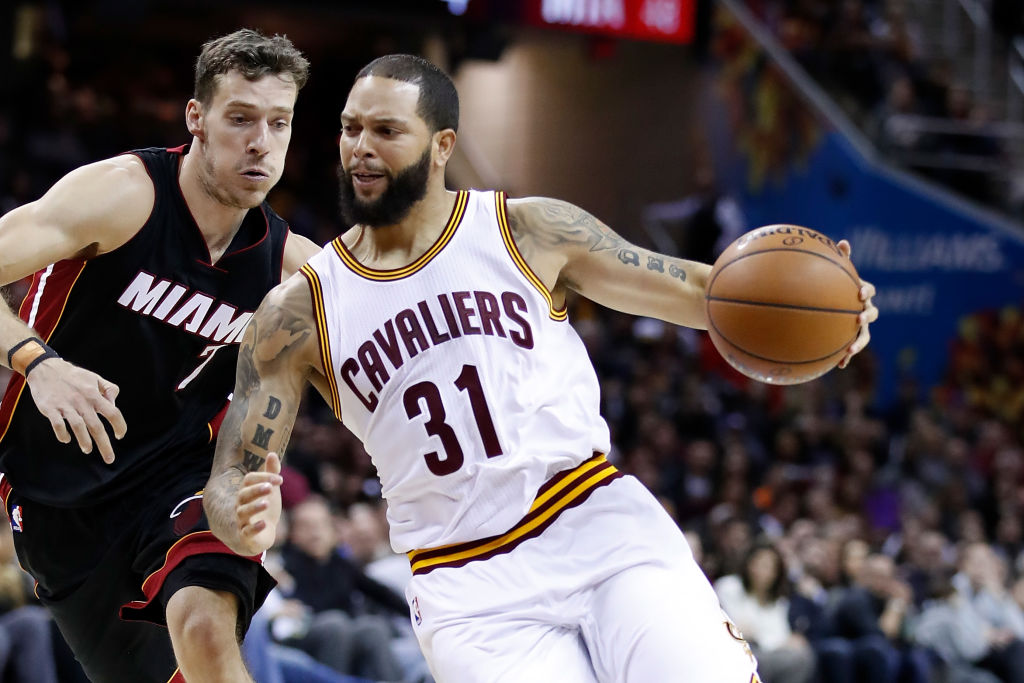 A former All-Star, Deron Williams has essentially been relegated to choosing between being a starter on a bad team or a backup on a good team. The point guard will be 33 years old next year; his 13th year in the NBA.
After starting out the season with the Dallas Mavericks, he moved to the Cleveland Cavaliers to take the minutes behind Kyrie Irving. There's a chance he returns to Cleveland next year, but the most likely scenario is that he finds a job elsewhere during free agency. He could reasonably land a starting job with a team like the Chicago Bulls or New York Knicks.
24. Zach Randolph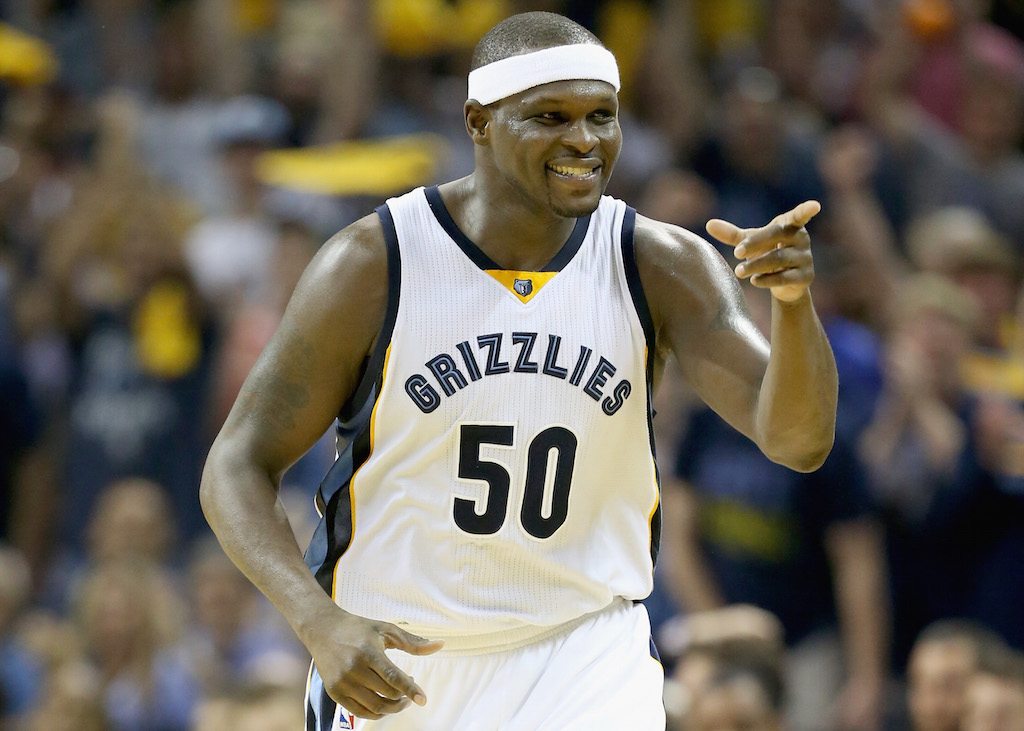 Another former All-star, Zach Randolph has made a name for himself in Memphis with the Grizzlies. The problem for Randolph? The power forward will be 36 years old in his 16th year as a pro next season, and he'll face free agency this summer.
The wise thing for the Grizzlies to do — considering that their roster is mostly comprised of post-prime players as it is — would be to allocate that money elsewhere. JaMychal Green is a 26-year-old power forward with some real promise, and he'll also enter free agency. Expect Randolph to be left looking for a new home while the Grizzlies do whatever they can to lock up Green.
23. Darren Collison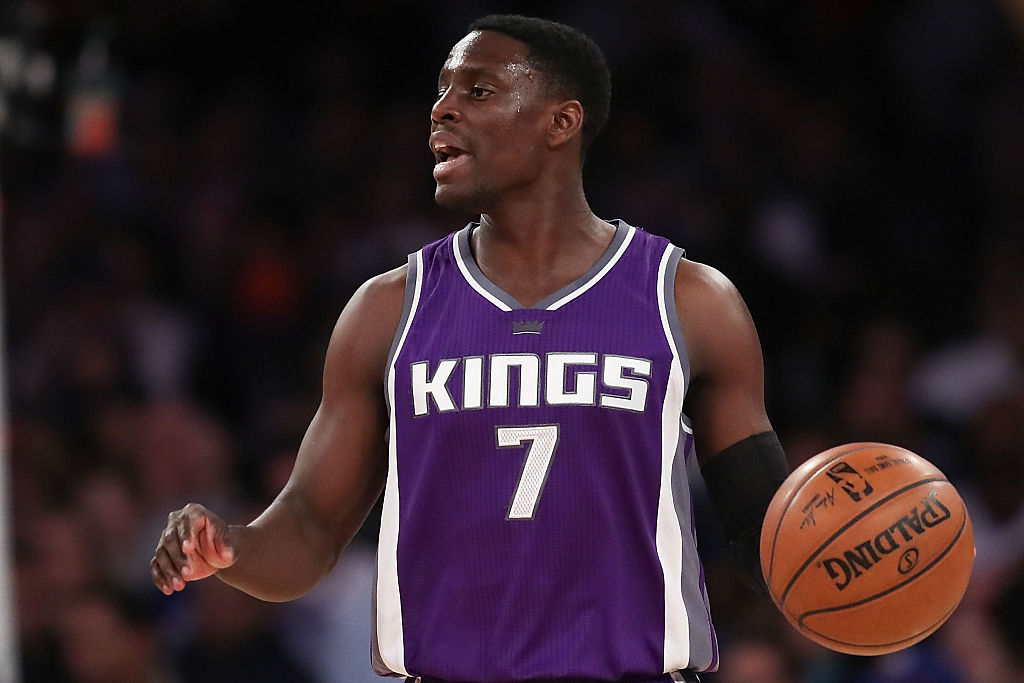 Point guard Darren Collison has quietly had three good years for the Sacramento Kings. The reason it's quiet likely has to do with the relative obscurity of playing for the Kings. However, other teams will notice as Collison heads toward free agency this summer.
He's averaged 14.2 points per game on 47.9% from the field and 39.8% from the three-point line over three years. The 29-year-old is bound to be worth quite a bit more on an annual basis than he made in 2016–17 (just $5.2 million). Plenty of teams looking for point guards will be willing to give Collison a raise.
22. Kyle Korver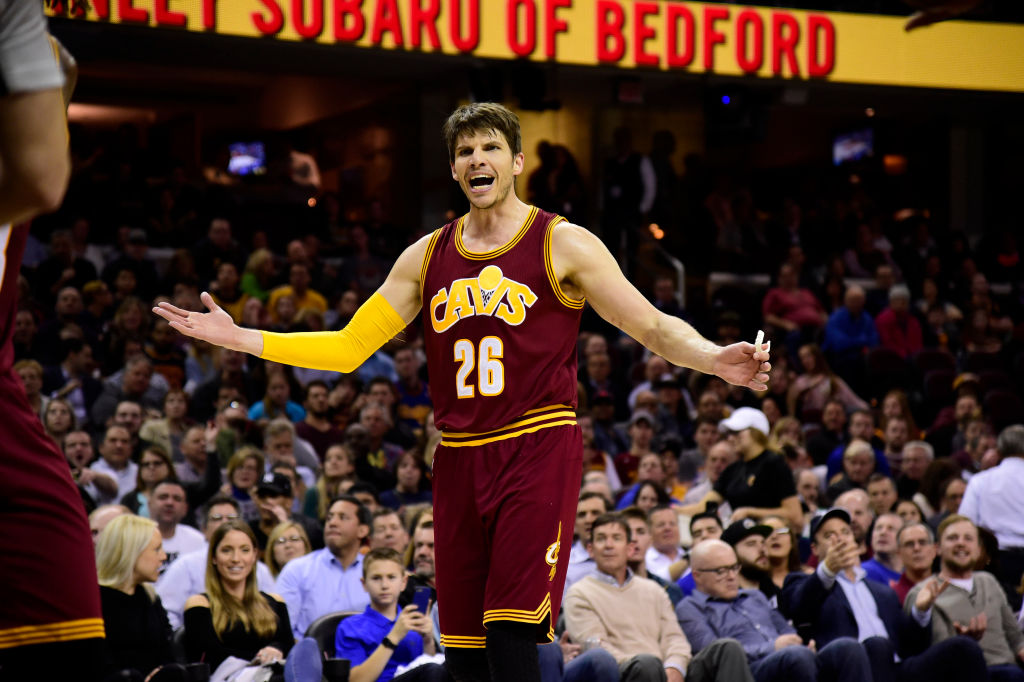 Even though he's already 36 years old, Kyle Korver is still in demand. That's what will happen when the entire league moves toward more and more outside shooting, which is Korver's main skill. He's led the NBA in three-point percentage in three of the last four seasons, shooting it at a 45.5% rate while hitting 2.5 per game.
The former All-Star with the Atlanta Hawks made $5.2 million between the Hawks and Cleveland Cavaliers this year; a team that needs an outside-shooting specialist will pay up in free agency. The cap situation in Cleveland, in addition to the market for great shooters, will likely price him out of the Cavs' range.
21. Rudy Gay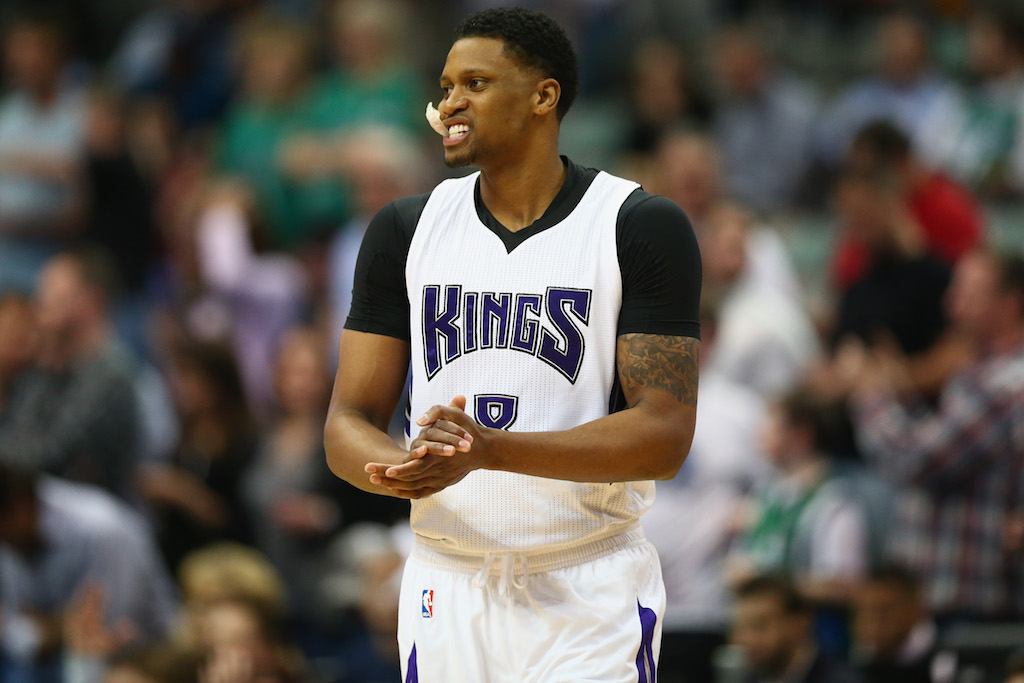 Forward Rudy Gay had a nice year with the Sacramento Kings this season, averaging 18.7 points on 45.5% shooting and 37.2% on three-pointers. But the 30-year-old tore his ACL after 30 games played, essentially ending his season.
Gay has an option on 2017–18 with the Kings for $14.2 million, and he made it clear that he intends to waive that option to get a new deal in free agency. Even if that's risky, coming off his injury, it might be better for Gay to take less money on an annual basis to lock in a slightly longer-term deal. At any rate, it won't happen in Sacramento.
20. J.J. Redick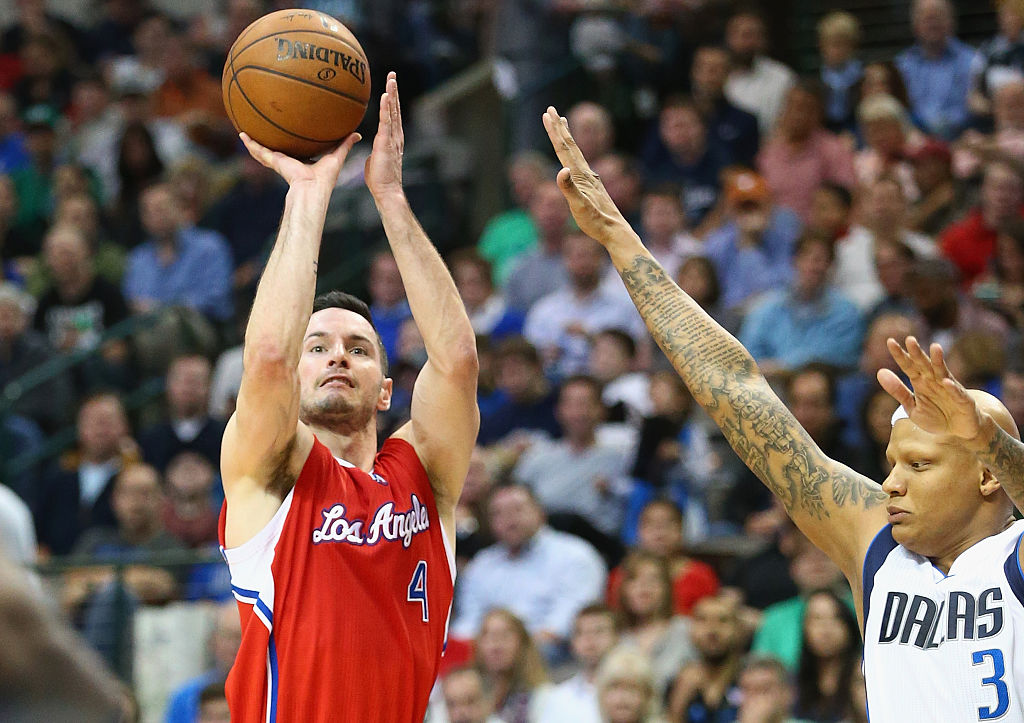 It doesn't seem like Los Angeles Clippers guard J.J. Redick has been in the NBA for 10 years, but that's the truth. He's only become more and more likely to get a big payday as a free agent the last few years, as his shoot-first style and excellent efficiency have become more popular around the NBA.
Redick averaged 15.9 points, 2.6 made three-pointers, and 44.6% from long-range over the last three seasons. He'll be 33 years old next year, but like Korver, he will get paid in free agency. The fact that the Clippers' big plan will involve re-signing stars Chris Paul and Blake Griffin, Redick may end up being a goner in favor of a bigger deal from another franchise.
19. Derrick Rose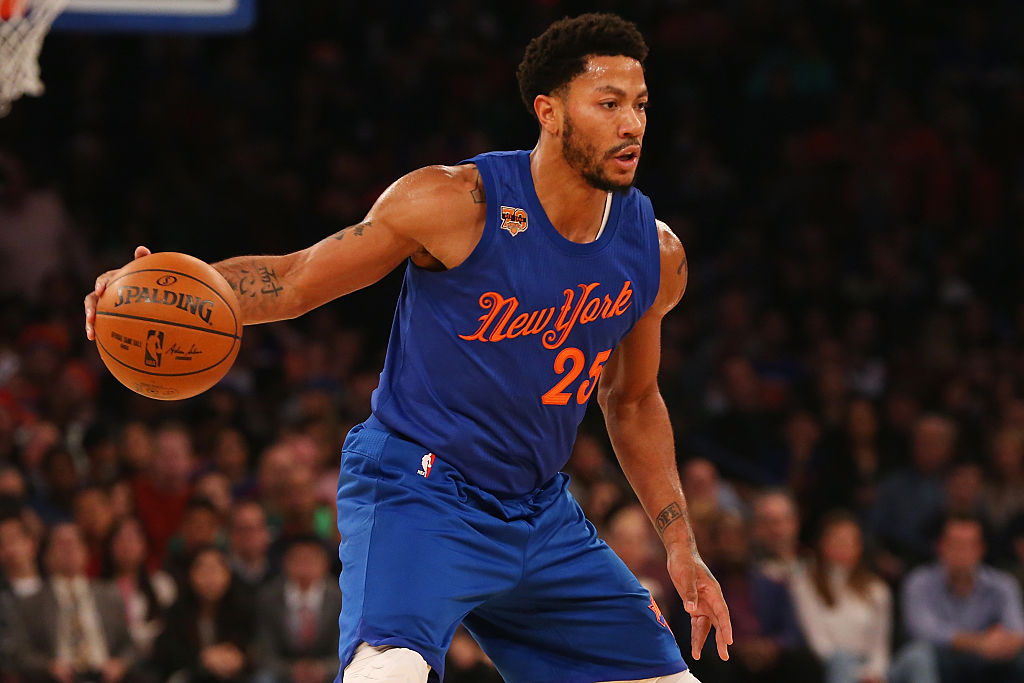 It's been a dramatic fall from grace for former MVP Derrick Rose, who stayed relatively healthy for the second straight season before tearing the meniscus in his left knee. He actually had a nice year, statistically, for the New York Knicks, averaging 18 points on 47.1% from the field.
Rose probably would've been a candidate to return next season on a long-term contract. But the new injury puts his entire future at risk. He may have to accept the best offer he can find, which may not come from the Knicks.
18. Andrew Bogut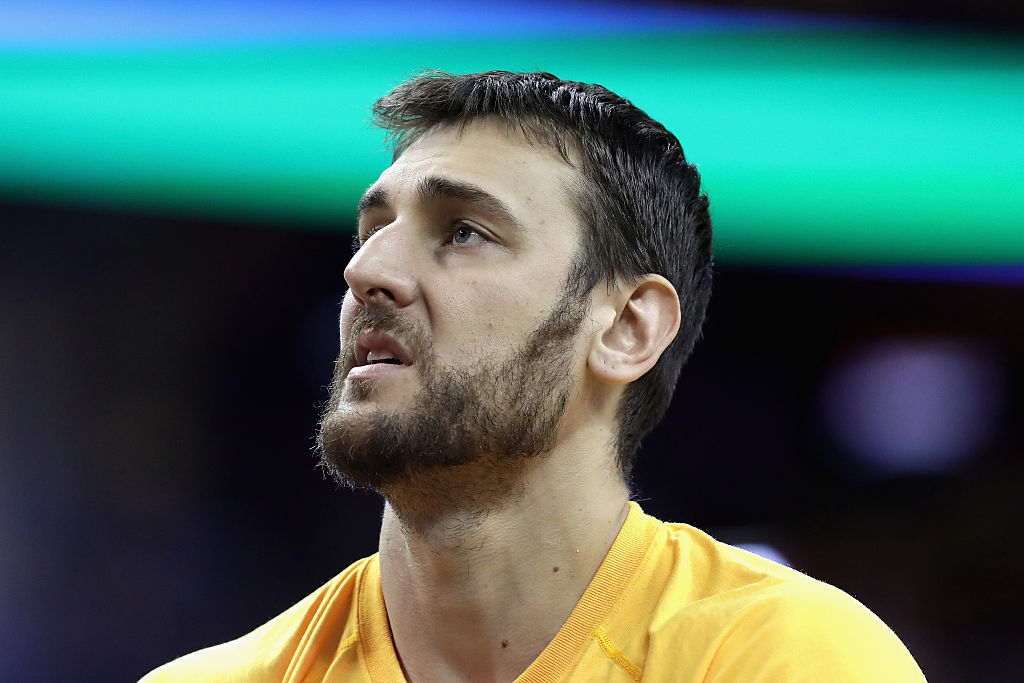 Center Andrew Bogut will certainly move this summer during free agency, simply because he currently has no job. He was traded to the Dallas Mavericks last summer, then from the Mavs to the Philadelphia 76ers, then waived and signed by the Cavaliers, then injured in his only game in Cleveland, then waived again. Bogut averaged three points and 8.4 rebounds while healthy with the Mavericks. A team looking for a big-bodied center who can rebound, play defense, and block shots will give him some money.
17. Tyreke Evans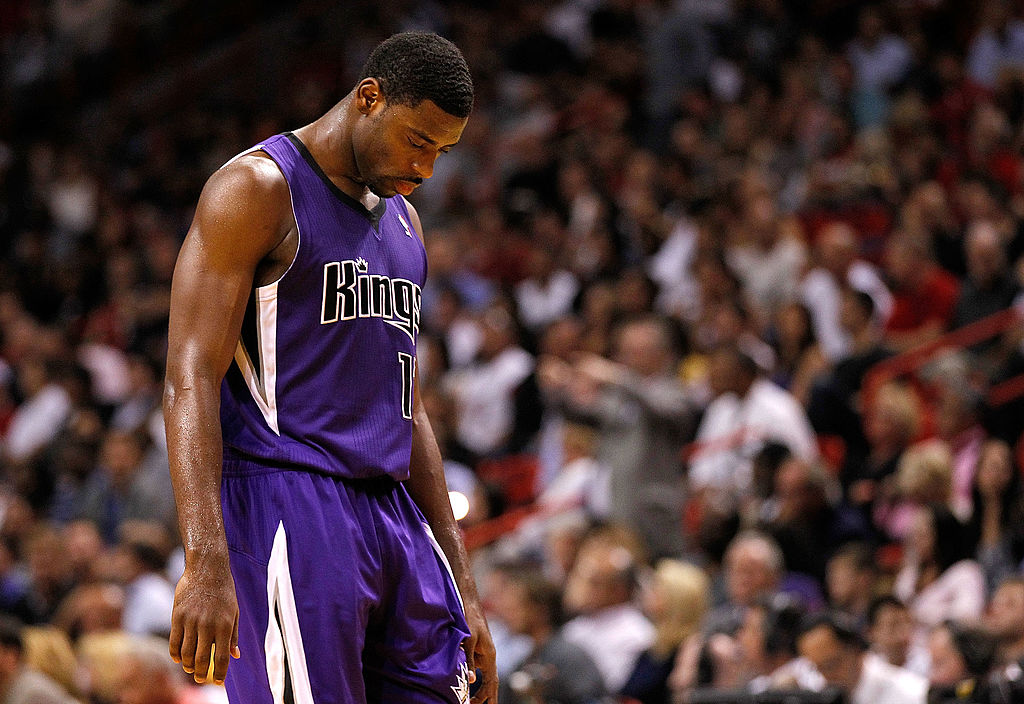 It's been a precipitous fall for guard Tyreke Evans in his career. As a rookie with the Sacramento Kings in 2009–10, he averaged 20.1 points and 5.8 assists as a 20-year-old. But his play began to drop off from there, and the Kings traded him to the New Orleans Pelicans where he's struggled to remain healthy.
Evans was actually moved back to Sacramento in the DeMarcus Cousins deal, and now he hits free agency having played 40 games with 10.3 points per game in 2016–17. There's a good chance that somebody, somewhere takes a chance on the athletic guard, with a short deal worth a reasonable amount of money. He could be a serious fit alongside Russell Westbrook on the Oklahoma City Thunder
16. Brandon Jennings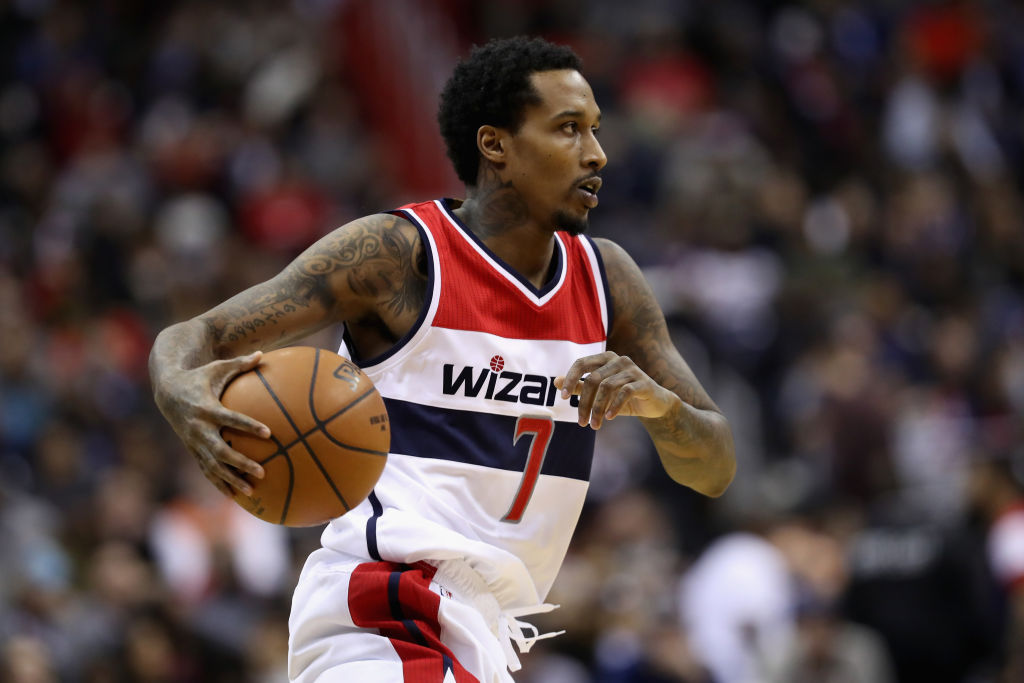 Speaking of the Knicks, New York brought in Brandon Jennings last offseason to back up Derrick Rose at point guard. After they waived him, Jennings took a contract with the Washington Wizards in an attempt to rebuild his lost value. Unfortunately, it hasn't really worked.
Jennings has shot just 27.4% from the field in his 23 games with Washington. He's no longer the solid player he once was, but he's still young enough at 27 to find a job somewhere else next year. It won't be as a starter, but maybe he lucks out and catches on with a good team?
15. Taj Gibson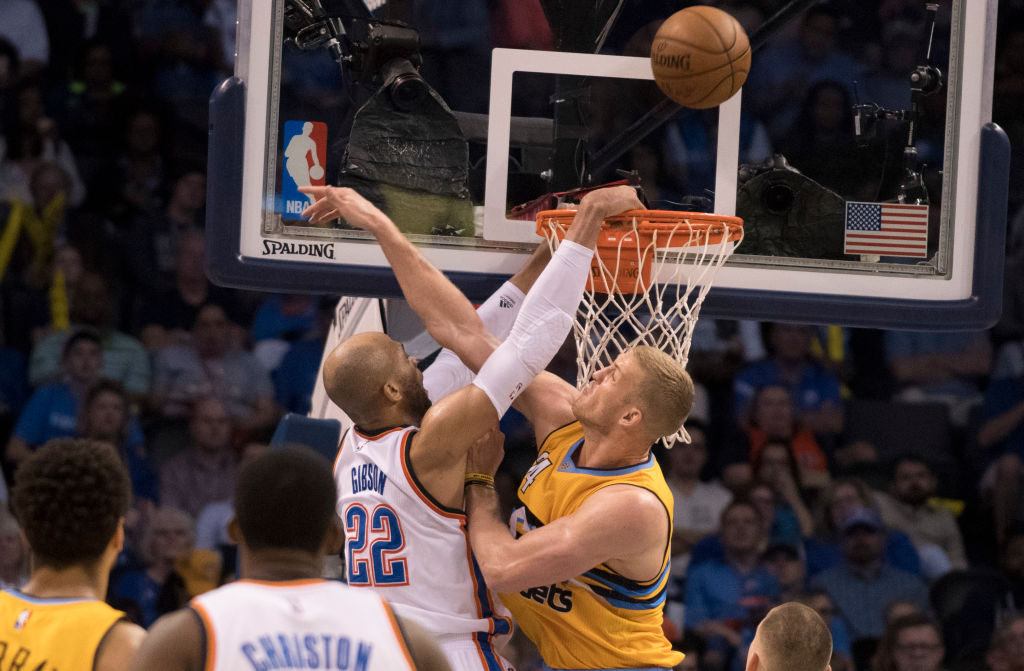 Speaking of the OKC Thunder, Taj Gibson is also set to get a nice payday in free agency this summer. Since the Chicago Bulls traded him at midseason, Gibson has averaged just 21 minutes per game with the Thunder. It might make sense for them to let him go as a free agent.
Gibson is a reliable role player but he'll be 32 years old next year. The Thunder will be better off saving the money and playing Steven Adams, Enes Kanter, and Domantas Sabonis instead. The list of teams that could use a hardworking defensive forward like Gibson is practically endless, so count him in the group of players who will get paid during free agency.
14. Nikola Mirotic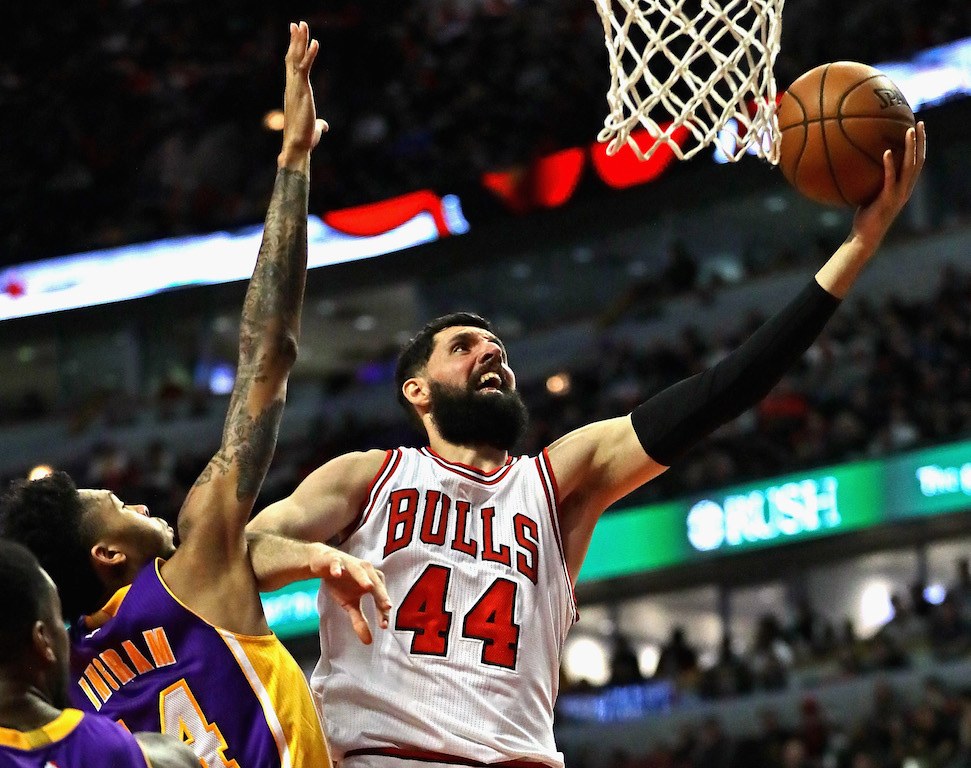 Chicago Bulls forward Nikola Mirotic was highly regarded coming into the NBA, even dubbed by some as a future breakout star. But he hasn't broken out in three seasons with Chicago, even getting benched and hardly receiving any time on the court during stretches this season. He will be a free agent, and the state of the NBA's salary cap can afford him a hefty raise. That will almost certainly come from a team that thinks they can "fix" him, and not the Bulls; they're rumored to have already decided to move on from Niko.
13. Andre Iguodala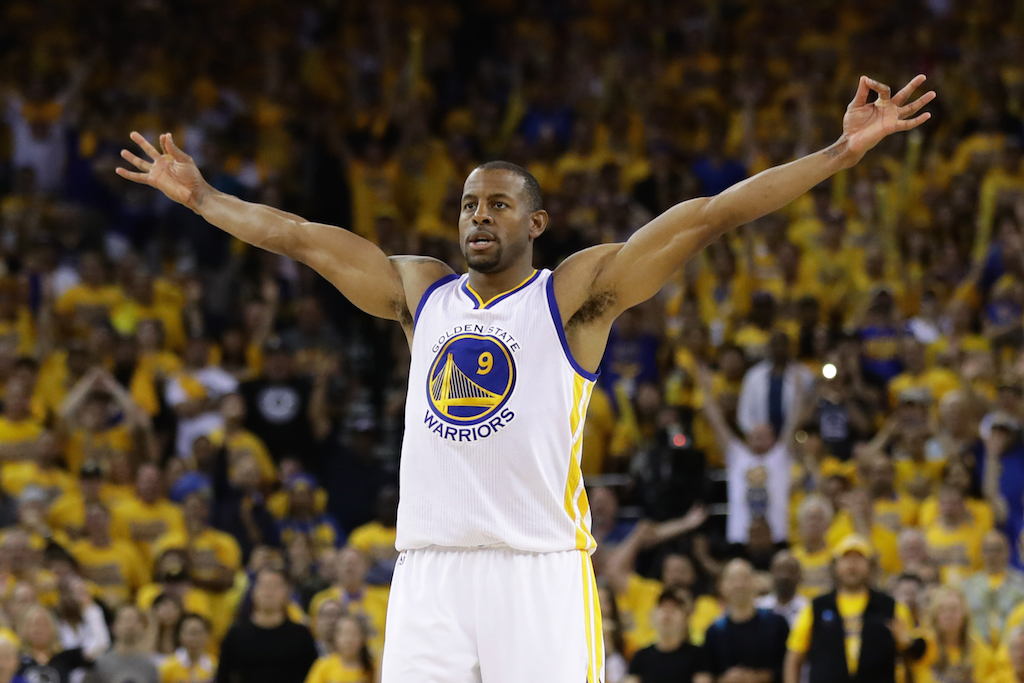 The Golden State Warriors have some high-profile players heading to free agency, led by Stephen Curry and Kevin Durant. Much like the Los Angeles Clippers with Paul and Griffin, re–signing those two players is Plan A. That complicates things for Andre Iguodala, who is 33 years old and averaged 7.6 points off the bench for the Warriors this season.
Golden State fans will always love the former NBA Finals MVP, but much like Harrison Barnes and Andrew Bogut, who were dropped by the team to make room for Durant last summer, Iguodala may find himself signing somewhere else this summer during free agency.
12. George Hill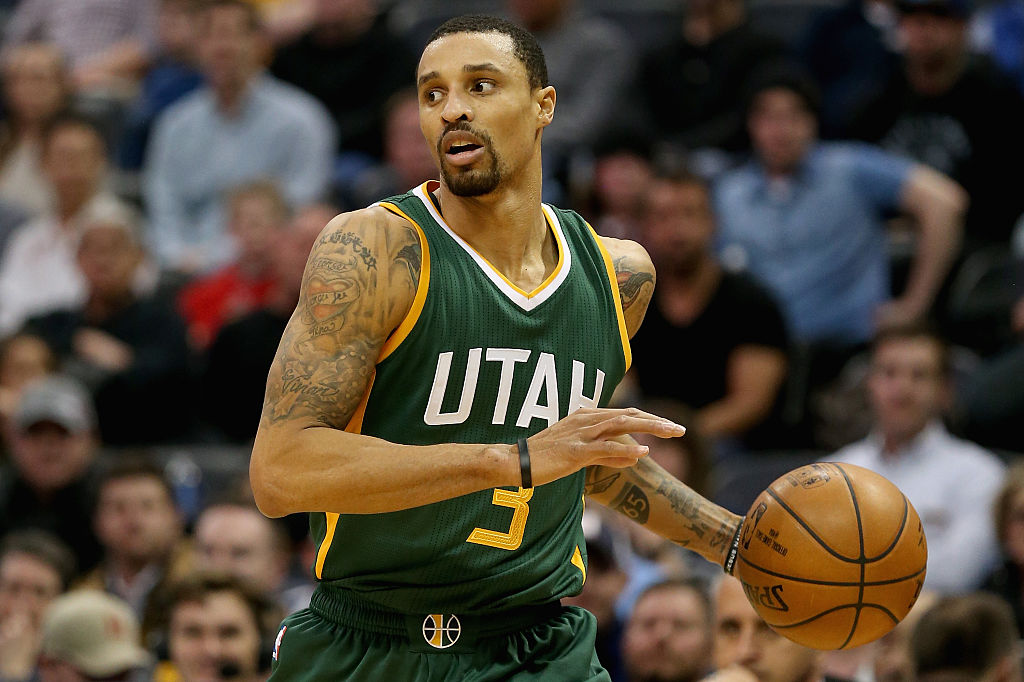 Utah Jazz point guard George Hill had a good season this year (when he was able to be on the court). He started 49 games, averaging a career-best 16.7 points per game. But Hill will be 31 next season and the Jazz, ever worried about spending money, will have to pay Gordon Hayward a max contract in the offseason if they wish to stay competitive.
Considering that the team drafted point guard Dante Exum No. 5 overall back in 2014, it would make sense for them to spend the money to bring back Hayward, let Hill leave, and try to re-sign Shelvin Mack to either back up Exum or battle the 21-year-old for the starting job.
11. Serge Ibaka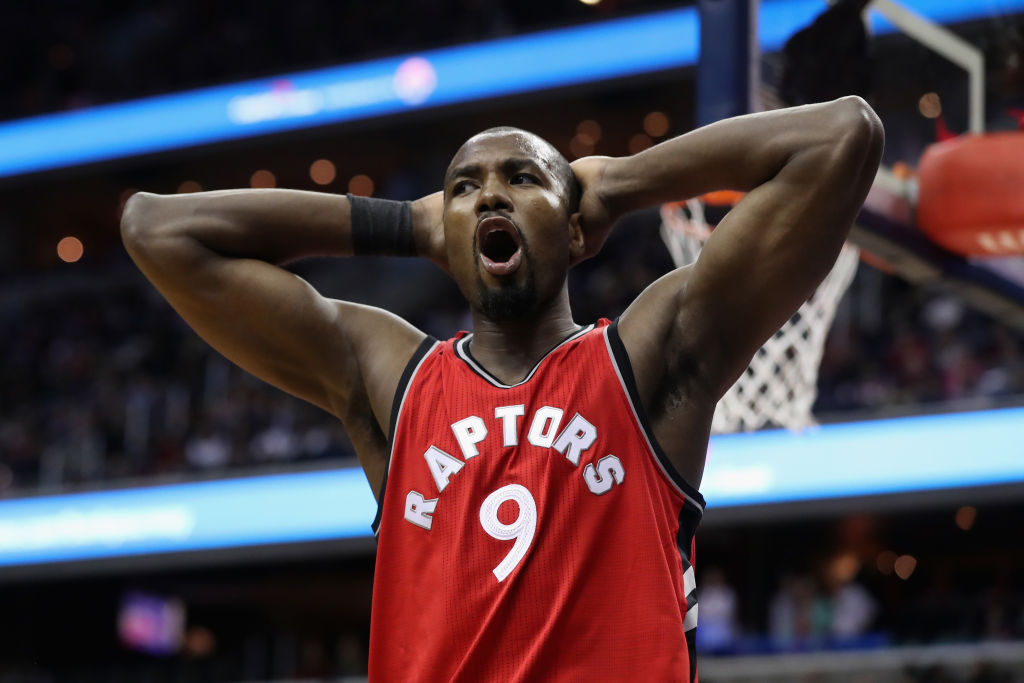 For the last four years, Serge Ibaka has been one of the better power forwards in the NBA. He has averages of 14.2 points, 7.5 rebounds, and 2.1 blocks per game over that period, and going into the summer he will be just 27 years old still. While it's possible that he ends up back with the Toronto Raptors — who dealt assets for Ibaka at the trade deadline — it's far from a sure thing.
With star point guard Kyle Lowry also heading to the free agency and likely to get a max deal, Toronto probably won't be able to afford to sign both. In a perfect world, that means Lowry goes back to the Raptors while Ibaka finds a new deal elsewhere.
10. Ricky Rubio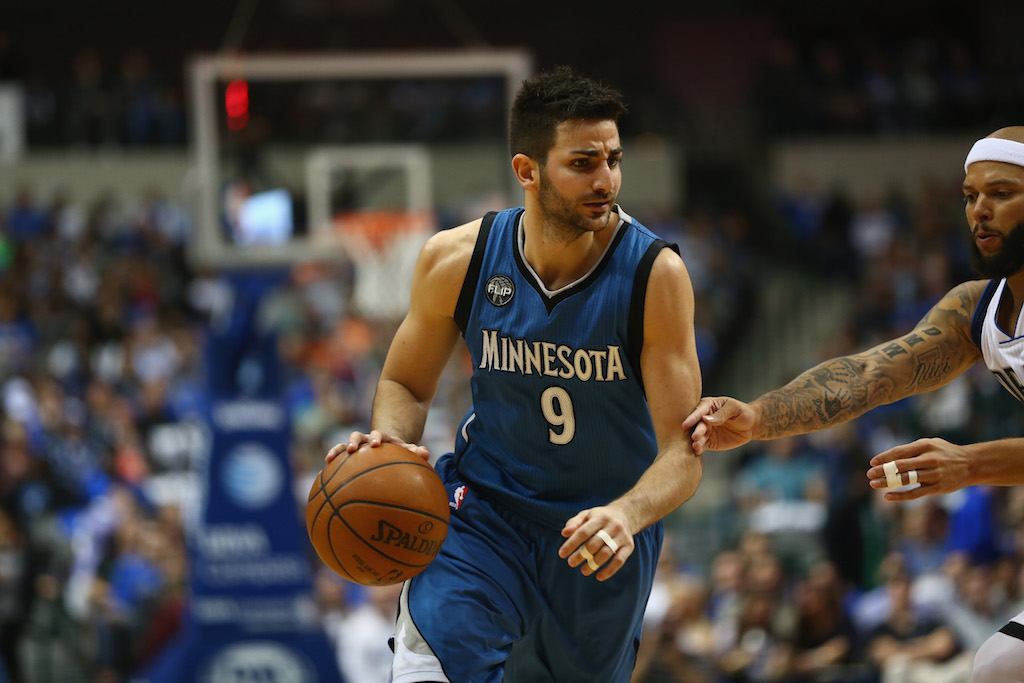 Minnesota Timberwolves point guard Ricky Rubio probably isn't a starting-caliber NBA player at this point in his career, but his skills could be beneficial in the right environment. He had his best year in terms of shooting percentage in 2016–17, hitting 40.2% overall and 44.3% from within the three-point line. Rubio still can't hit threes (30.6%), but he's relatively efficient from mid-range. A team like the Houston Rockets could really use Rubio as a facilitator in their high-powered offense.
9. Danilo Gallinari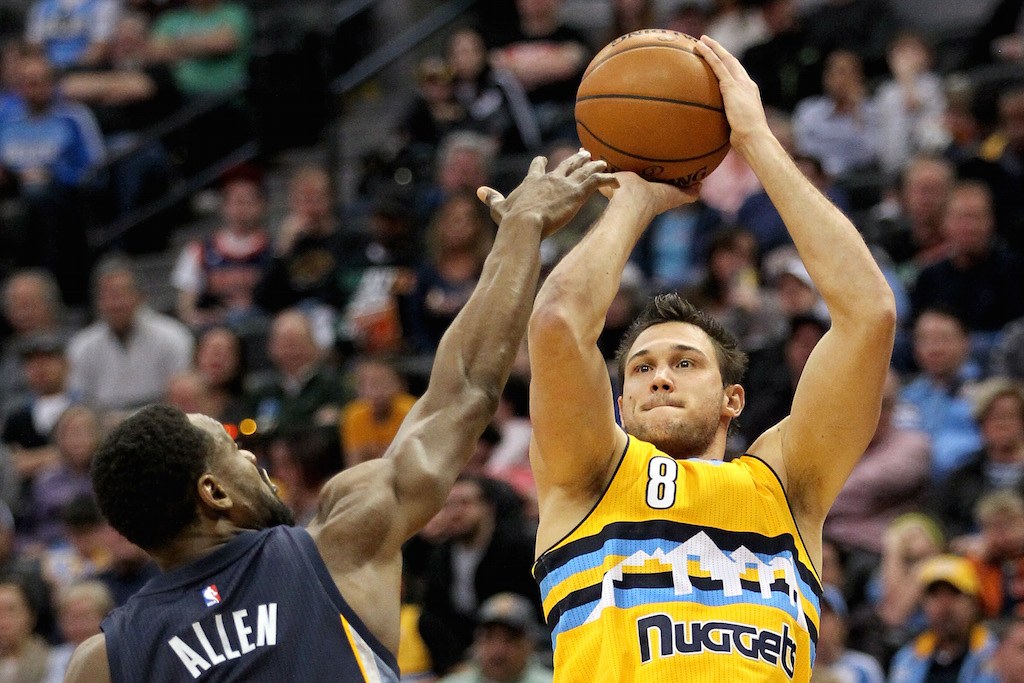 Denver Nuggets forward Danilo Gallinari was the subject of trade rumors for the last few seasons, but he never moved. Now, the player has a $16.1 million option on the 2017–18 season. After posting 18.2 points with career-highs in shooting efficiency last year it's almost a sure thing that Gallinari will opt out to test free agency.
He'll be 29 heading into next year, so it might make more sense for the rebuilding Nuggets to simply let him go. Gallinari isn't the kind of player you build around as the cornerstone of your franchise, but he could thrive as the second- or third-best player on a very, very good team. The Boston Celtics would make a lot of sense for him, if they can't pull off a bigger deal elsewhere.
8. Paul Millsap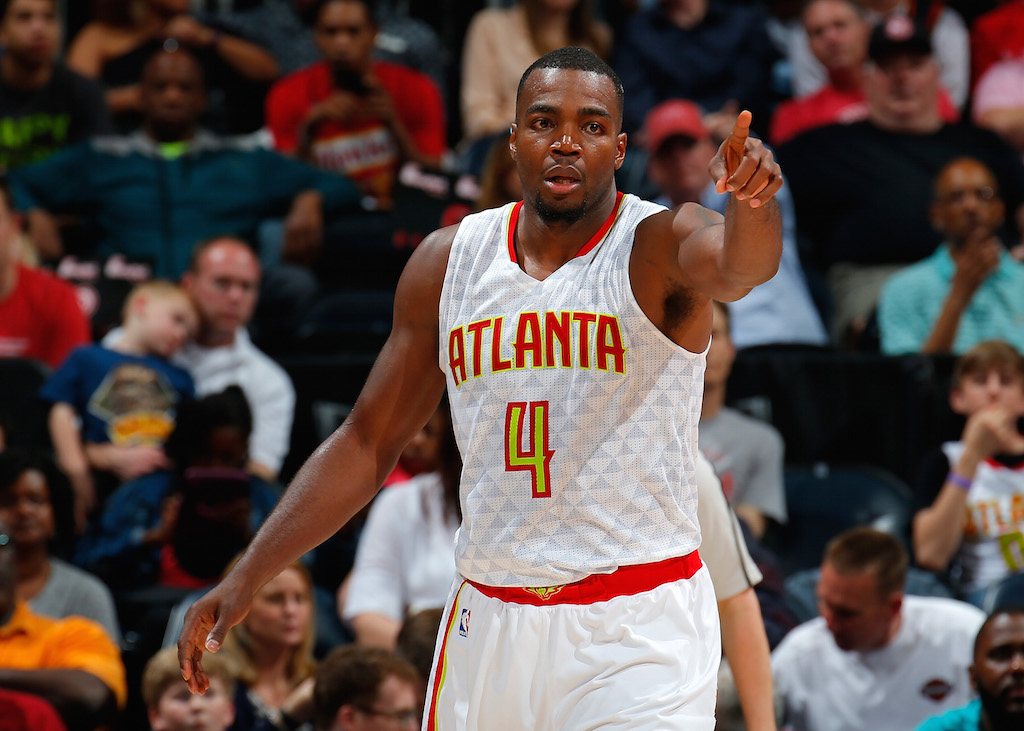 First, the Atlanta Hawks were trading power forward Paul Millsap. Then, they weren't going to trade him. In what could be Millsap's final days with the team, the Hawks are battling in out in the Eastern Conference playoffs. After a 43-39 finish there really isn't much hope for them to compete for a title in the near future.
With other options in free agency, such as Ibaka and Gibson, there's some debate about whether or not Millsap would be better served re-signing with Atlanta. But he's not really the best fit alongside Dwight Howard on offense. For now we'll stick with the notion that he signs elsewhere.
7. Rajon Rondo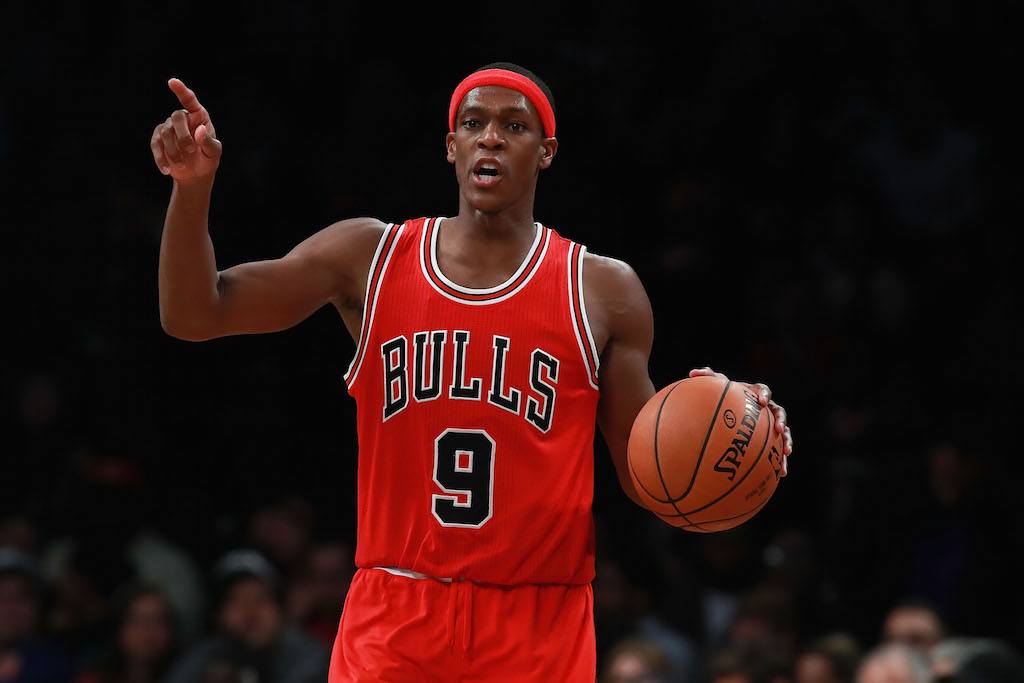 Although he's finally playing well for the Chicago Bulls, there's little chance that point guard Rajon Rondo returns to the team next season. There was a point during the year where the former All-Star and NBA champion was benched entirely, while the organization looked for another team to dump him on. That didn't work out, and now things have changed a bit.
But only $3 million of his $13.9 million deal for next year is guaranteed, and saving $10 million makes all the sense in the world for the Chicago Bulls. Rondo may want to stick around next year, but it's more likely that he'll receive a new deal somewhere else.
6. Al Jefferson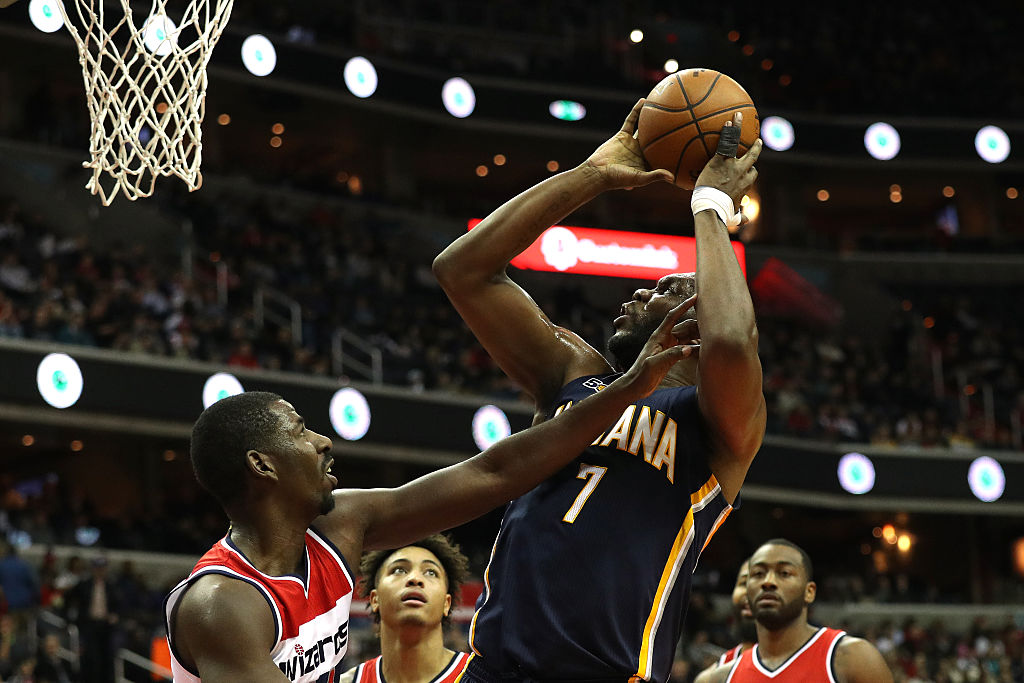 Center Al Jefferson signed a three-year, $30 million deal with the Indiana Pacers last offseason. At 32 years old, he was a relatively good value for a center who averaged 17.5 points and 8.9 rebounds over the last three seasons. Sadly, he's begun to decline, as 32-year-olds tend to do.
However, the Pacers probably didn't see him declining to the point where he can't even break the rotation along with fellow big men Kevin Seraphin, Lavoy Allen, Myles Turner, and Thaddeus Young. Indiana could be active in the trade market this summer, and that could mean finding a way to dump the remaining two years on Jefferson's contract.
5. Brandon Knight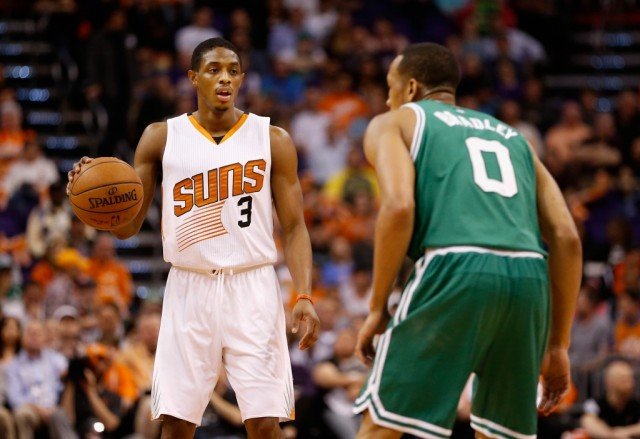 Point guard Brandon Knight has suffered with the Phoenix Suns the last two years, due to both injuries and a packed rotation of guards that leaves him on the outside looking in. He averaged 11.9 points and 4.1 assists per game in 54 games (49 of them off the bench) in 2016–17, losing his minutes to the up-and-coming Devin Booker.
Considering how much money players make these days, Knight is locked in for a reasonable three years, $43.9 million. After the market for point guards settles in free agency, look for the Suns to flip Knight to a team that missed on Paul, George, Lowry, and the rest.
4. Jahlil Okafor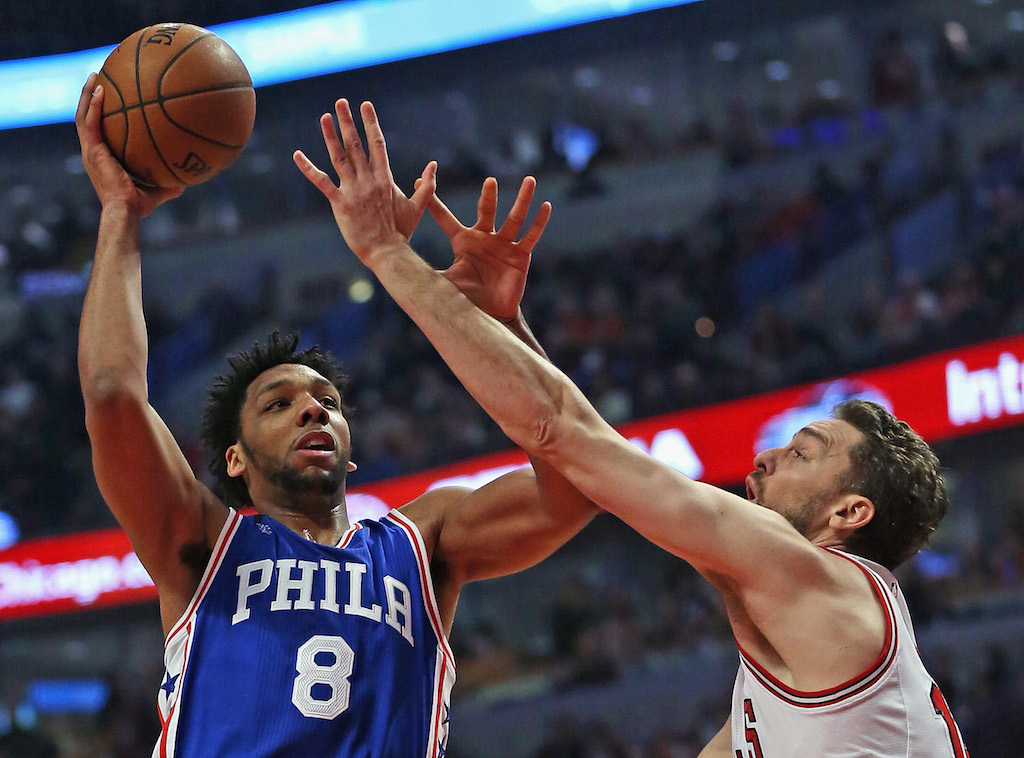 Stock on center Jahlil Okafor fell quickly. From being the No. 3 overall pick in the 2015 NBA Draft by the Philadelphia 76ers to the trade block in less than two seasons, Okafor heads into the offseason still a member of the 76ers organization for now.
In his second NBA season, the 21-year-old averaged 11.8 points and 4.8 rebounds per game in 22.7 minutes of play. The Sixers were unable to secure even a late-first-round draft pick in exchange for Okafor, so there's some debate on whether they'll trade him prior to next year or let him rebuild his value first. But a few teams will be interested for the right price.
3. Brook Lopez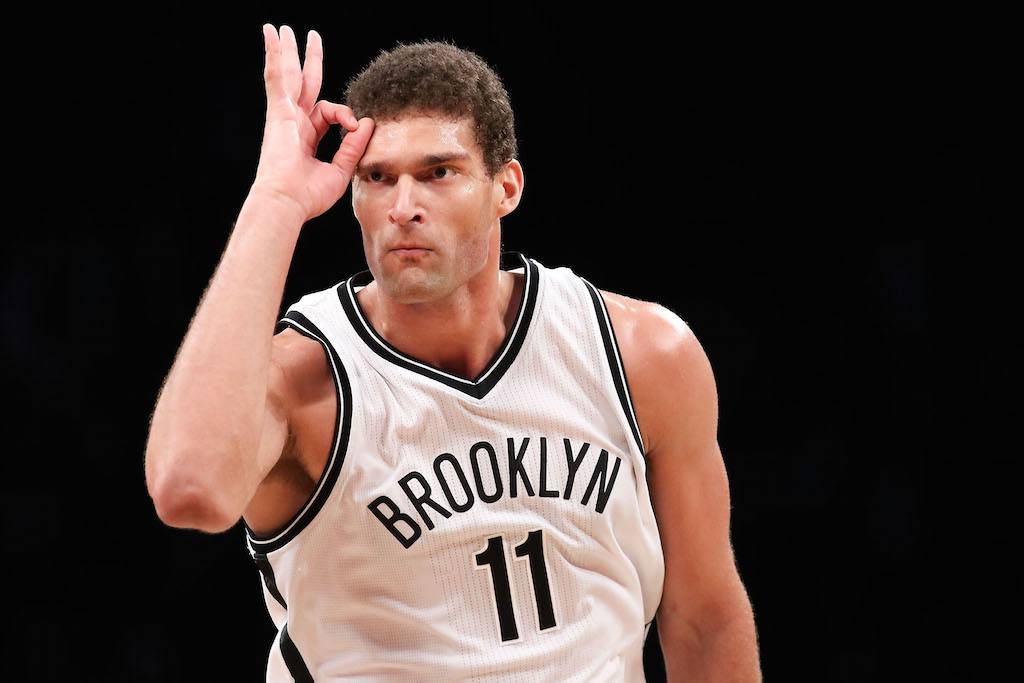 Brooklyn Nets center Brook Lopez has been one of the better offensive players at his position since being drafted in 2008. But the Nets are the worst team in the league. They don't even have the benefit of drafting their way out of the cellar, as the Boston Celtics own Brooklyn's 2017 first-round pick and the option to swap picks in 2018.
Lopez expanded his game to three-point range this year. Considering his general lack of rebounding, he'd work well as a stretch-four somewhere else. With just one year remaining on his contract at $22.6 million, maybe he'd fit well in Chicago playing alongside his twin brother, Robin?
2. Paul George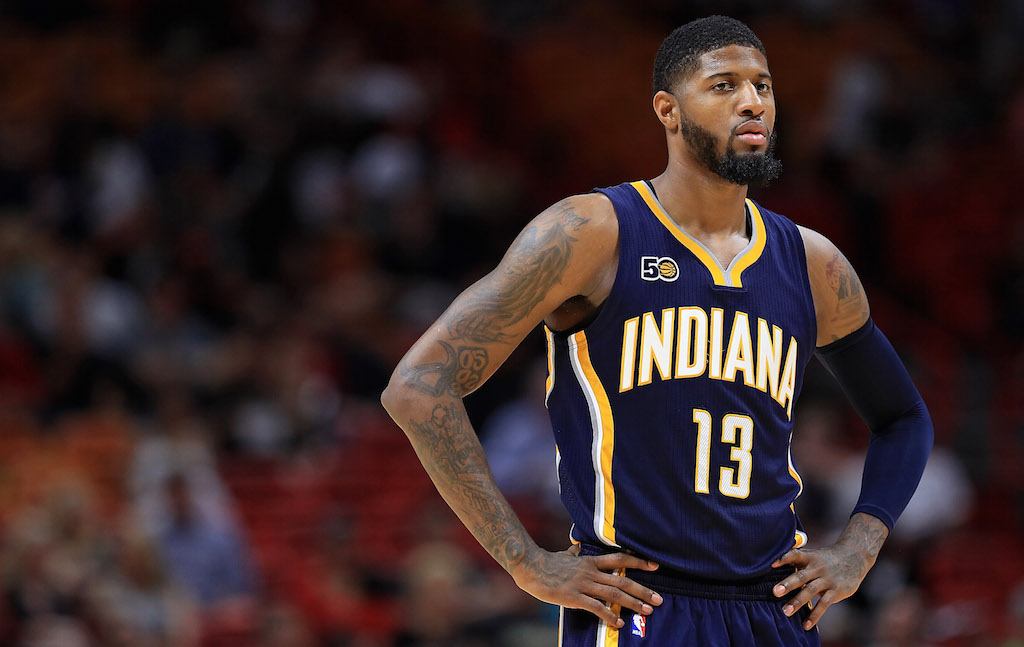 Star forward Paul George is only locked in to play one more season with the Indiana Pacers, as he holds an option to terminate his $20.7 million salary for 2018–19. Rumors abound that George is merely biding his time before he can sign with the Los Angeles Lakers. The Pacers (who finished 42-40 this year) might be wise to go ahead and get something for their best player while they still can.
Making a deal with the Lakers would obviously work for George, but the Celtics have assets that Indiana would love to get their hands on. That, of course, depends on whether or not Boston would gamble and trade those assets for only one guaranteed season of control.
1. Carmelo Anthony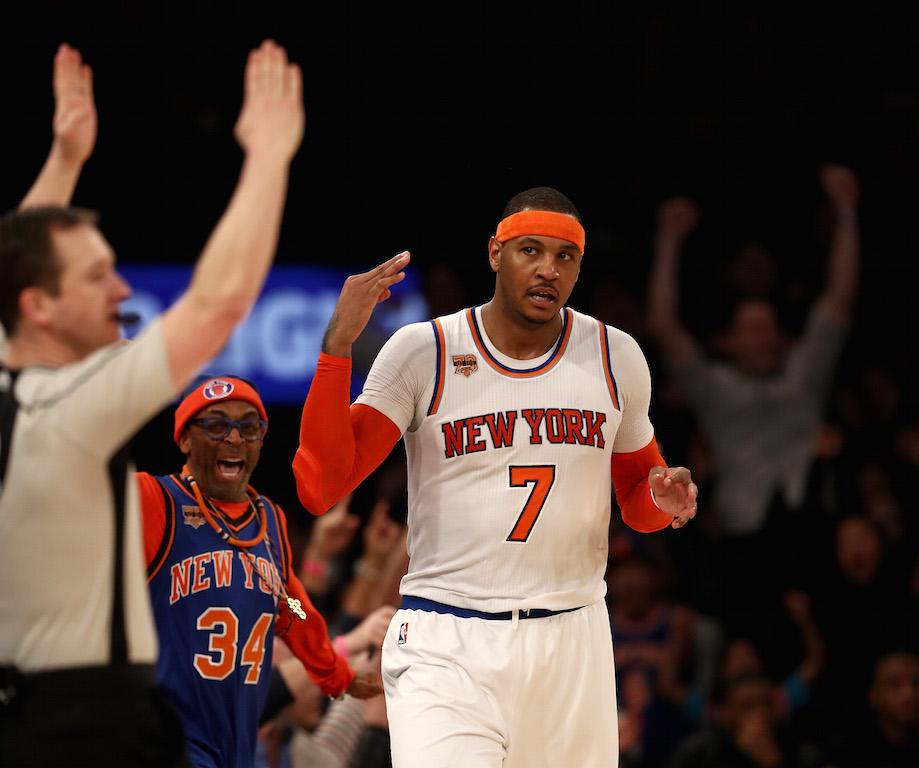 It shouldn't come as a shock to anyone who pays attention to NBA news that Carmelo Anthony might be on his way out of New York. After the Knicks' season ended, team president Phil Jackson made some head-scratching comments about how Anthony may be better off going somewhere else.
That comes after the team started to seriously look into trading the star forward at midseason. More recently, news broke that Melo and his wife La La are splitting up. If there was ever a time for Anthony to agree to a trade and get a fresh start, it's now.
Statistics courtesy of ESPN and Basketball-Reference.