NBA: Steve Kerr's Revealing Stance Concerning Klay Thompson's Return
Heading into the 2019-20 season, there have been plenty of questions concerning when Golden State Warriors star guard Klay Thompson will be back on the court after tearing his ACL in Game 6 of the 2019 NBA Finals. There has been the assumption that he will make his return following the All-Star break, but head coach Steve Kerr has provided another major update on the situation.
Klay Thompson's first major injury
Throughout his first eight seasons, Thompson has been one of the most durable players in the league. He has played in at least 73 regular-season games in each of the last seven years, including an entire 82-game slate and more than 80 three times.
Thompson suffered his first major injury during the NBA Finals as he suffered a torn ACL in Game 6 after landing awkwardly on his left leg following being fouled during a dunk attempt in transition. He was able to make a pair of free throws despite the injury but had to check out the game on the next possession.
In the time since the injury, Thompson has been on a steady path towards recovery, pushing himself forward in hopes of getting back on the court in the 2019-20 season. There is now a bit of a damp cloud over that scenario after Kerr's comments this week.
Steve Kerr drops a bombshell about Klay Thompson's return date
During the Warriors' media day, it was revealed that Thompson is eyeing a return to the court at some point after the All-Star break.
That optimistic outlook was deflated a bit after Kerr voiced during a recent interview with NBC Sports Bay Area that it's "unlikely" that the All-Star guard would make a return at all in the 2019-20 campaign.
"It's unlikely that he's going to play this year," Steve Kerr recently told NBC Sports Bay Area in an exclusive interview that will air at 1 p.m. PT Tuesday in "NBA Season Tip-Off," only on the MyTeams app. "So we have to understand that."

Kerr also stated that the type of injury that Thompson is recovering from is one that typically takes an entire year to recover fully. There isn't any rush from the organization to get him back out on the court, especially from an ailment that could alter his career.
Keep in mind, Thompson underwent surgery back on July 1, which that recovery typically takes nine months to a year to get back. What should also be noted is that the team has already dealt with this same situation last year with DeMarcus Cousins returning from a torn ACL almost a year after he suffered the injury.
Warriors taking the right approach with Klay Thompson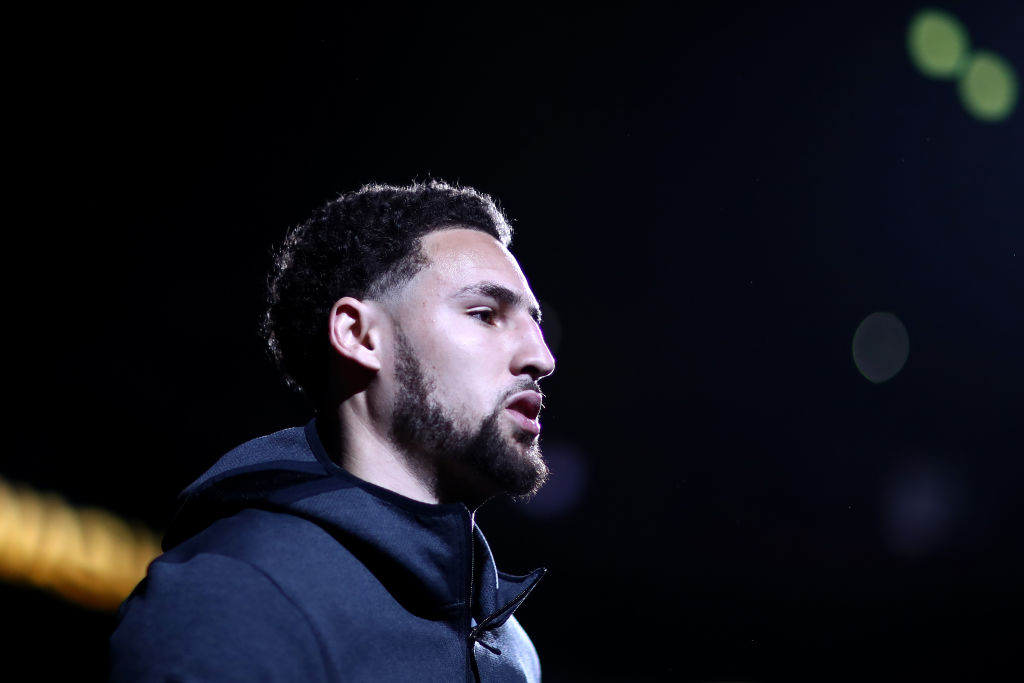 Golden State would undoubtedly love to have Thompson back on the court this upcoming season, but he is dealing with a significant injury that could linger if not appropriately handled.
The 29-year-old has been one of the primary reasons for the Warriors' tremendous amount of success over the last five years, helping the team win three NBA titles. Since the 2011-12 season, Thompson has played in 738 total games, which is 20 games more than any other player during that span, with Los Angeles Lakers star forward LeBron James being next on the list.
The Warriors knew that this possibility was there with Thompson as the team acquired All-Star guard D'Angelo Russell over the offseason. Russell has developed into one of the league's best young talents and is coming off a career-best campaign where he blossomed into the driving offensive factor for the Brooklyn Nets last year.
The door isn't entirely closed on Thompson getting back on the court this season, but it's something that the Warriors are not banking on.