NBA: Tacko Fall Consumed 7,000 Calories a Day in High School
Height has always been one of the most important assets for a basketball player, and the NBA today features taller players than at virtually any point in the past. Currently, the tallest player in the league is Boston Celtics rookie Tacko Fall, who is officially listed as 7-foot-6.
To have a physical stature that large obviously brings lots of unique challenges with it. One of those challenges involves the amount of calories it takes to ensure proper nutrition. Nobody understands that better than Fall.
Tacko Fall's high school career
Fall's journey to the world of basketball is a remarkable one. He grew up in Dakar, Senegal, where he spent his youth playing soccer. Eventually, however, his true proportions revealed themselves in a growth spurt, and it made more sense to switch over to the world of basketball. He moved to the United States when he was 16 years old.
Fall spent his junior year of high school playing for Jamie's House Charter School, in Houston, Texas. He helped lead the team to a victory in the state championship. As a senior, Fall relocated to Tavares, Florida, to play center for Liberty Christian Preparatory School. Already 7-6, Fall set the record for the tallest high school player in the United States.
During eight games that season, Fall averaged 18.9 points, 9.8 rebounds, and 5.9 blocks per game, according to Max Preps. Not surprisingly, he was one of the most heavily recruited high school centers. With more than 40 colleges interested in him, Fall ultimately chose to attend the University of Central Florida in Orlando, where he played for a full four years.
A crazy diet of 7,000 calories per day
After going unselected in the 2019 NBA draft, Fall sat down for an interview with GQ's Alex Shultz. Shultz grilled Fall about some of the crazy facts regarding his swift rise to high school dominance. Fall was upfront about how unprepared he was physically, recalling that the first time he tried to bench press, he couldn't even lift an empty bar. Likewise, he couldn't even do four pushups.
Fall soon got serious about his strength and conditioning regimen– which meant that he had to consume even more calories to build muscle. At the time, it had been rumored that Fall was on a 7,000 calorie a day diet.
Fall laughed off that suggestion, saying that it was a bit of an exaggeration. Yet he also said that his current diet called for 6,000 calories a day, so it's not hard to imagine he was consuming more than that as he developed.
Tacko Fall's first season with the Celtics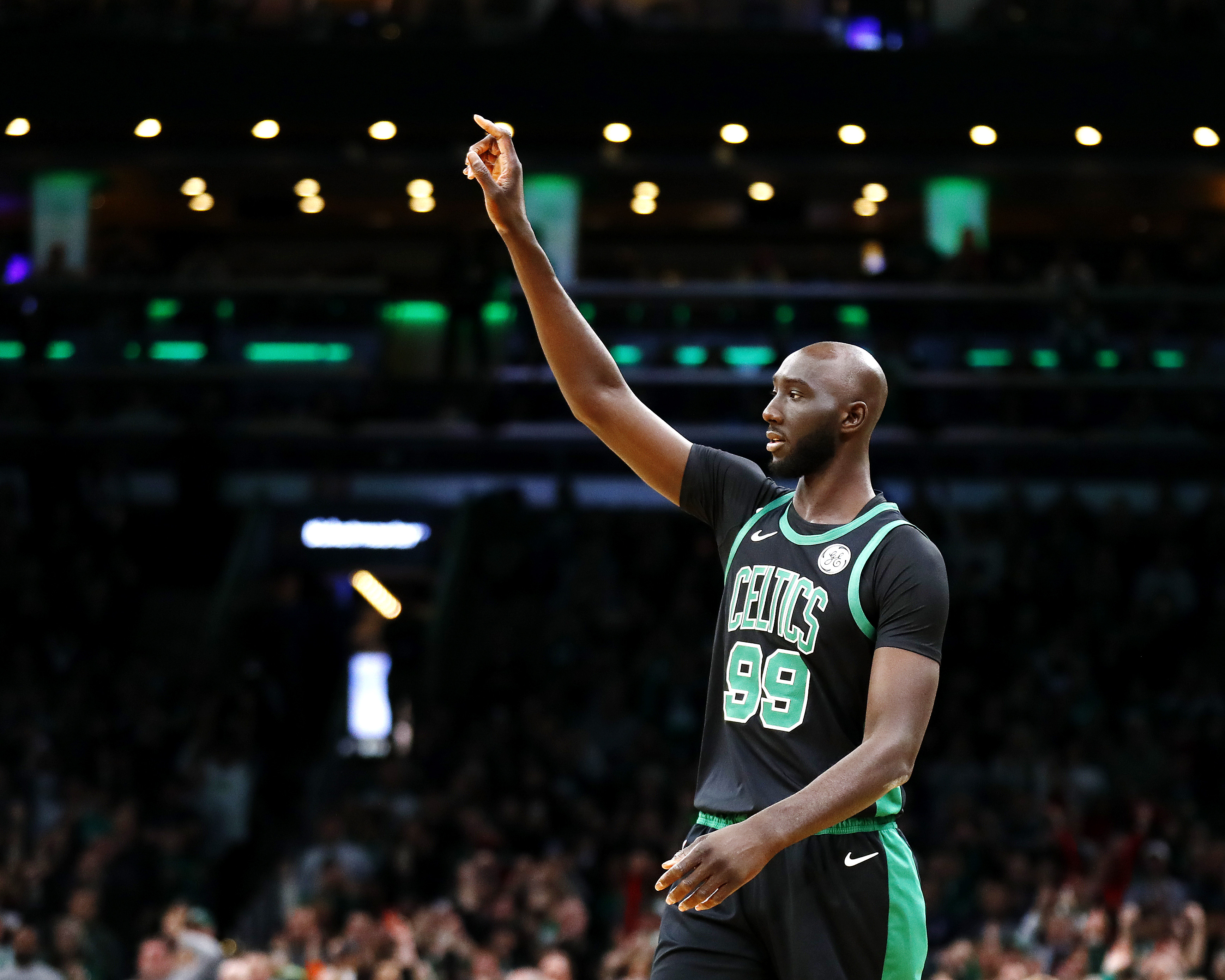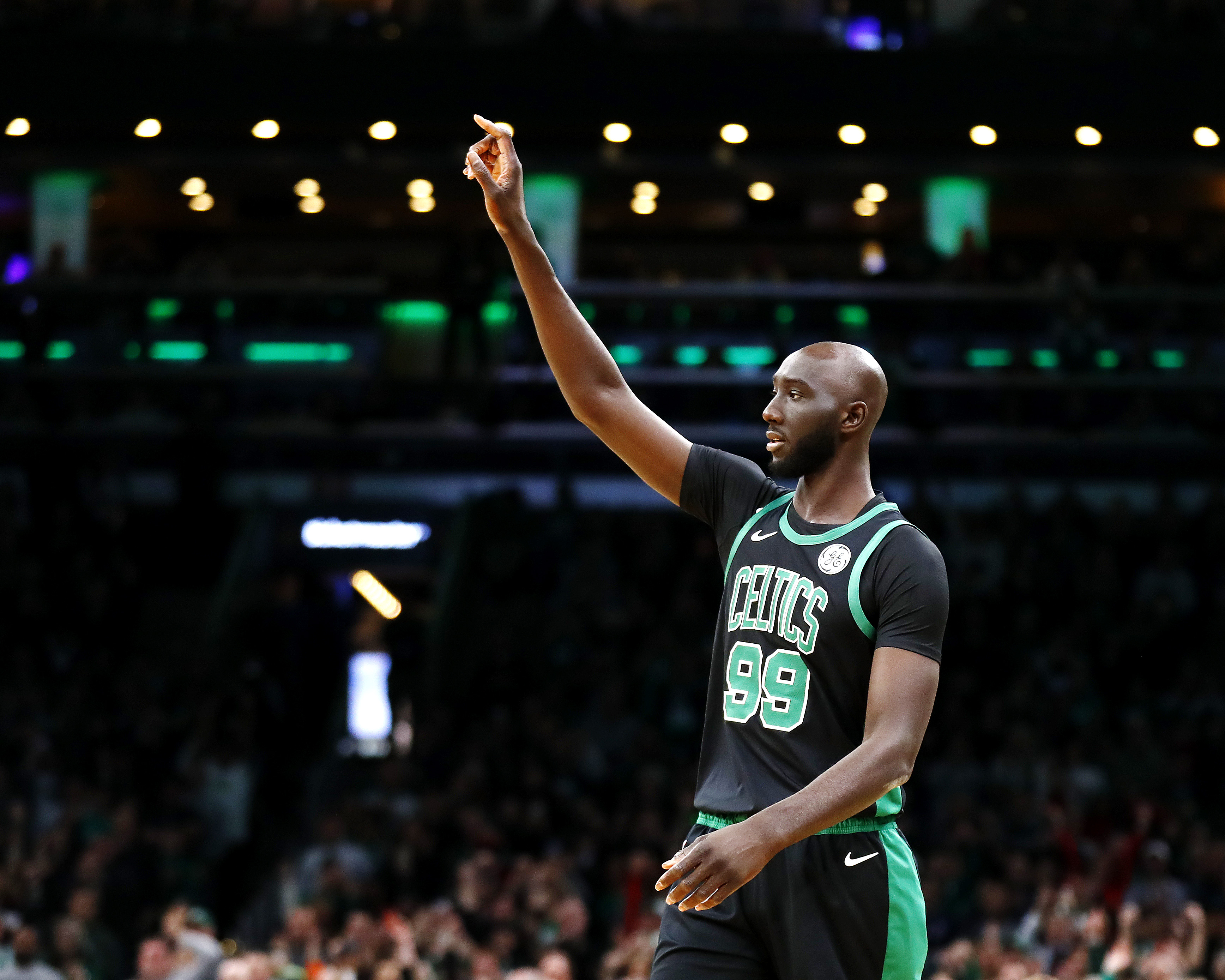 The Boston Celtics didn't wait long after the draft to sign Fall. He played well in summer league, after which the Celtics signed him to a two-way contract. Fall spent most of the season playing with the Maine Red Claws, the Celtics' G-League affiliate.
Meanwhile, Fall was working tirelessly to improve both his physical strength and conditioning, as well as his footwork and quickness. So far, Fall has subbed into six games with the Celtics, quickly becoming a fan favorite in the process.
He's averaged just four minutes per game, while totaling modest averages of 3.2 points, 1.8 rebounds, and 0.3 blocks per game, according to Basketball Reference. Nonetheless, Fall remains confident that he can work his way up to a more well-defined role at the NBA level.