5 NBA Teams That Are Never Serious Title Contenders
In the NBA, there are two tried-and-true ways to build a championship team. First, you can clear cap space, sign star free agents, and surround them with veteran role players. Second, you can perform poorly for a few years, draft high, and luck into a big-time star or two. Being bad isn't always a sure-fire way to eventually become good; sometimes highly rated prospects end up being busts. But one thing we know doesn't help NBA teams become champions is consistently playing mediocre basketball. These five teams are stuck in purgatory and will never be serious NBA title contenders.
1. Chicago Bulls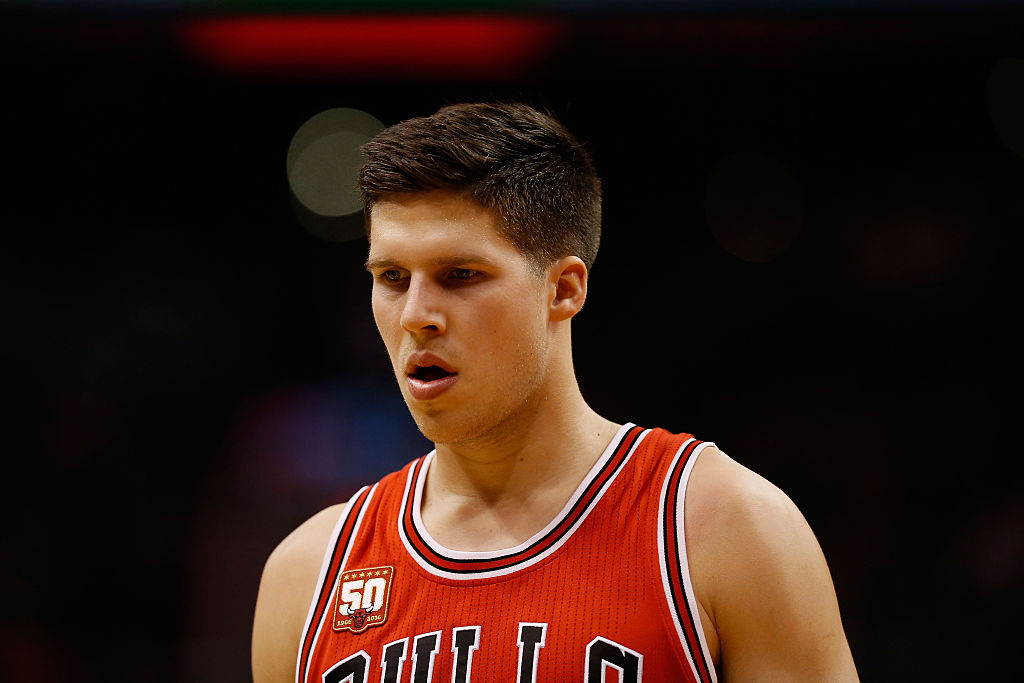 Since the start of the 2004–05 season, the Chicago Bulls have a .602 winning percentage, or an average of 49 victories per season. Over the course of those 12 seasons, the Bulls have made the postseason 10 times, but they've won a total of just five playoff series with one trip to the Eastern Conference Finals to show for it. The NBA poster child for "perpetual mediocrity" would just be a picture of the Bulls famous logo.
Since the down year that actually landed them the No. 1 overall pick in the draft (used to select Derrick Rose), the Bulls have mostly drafted outside the lottery and the top 10. The highest pick they've used in the draft was to take Doug McDermott, a good outside shooter who offers little else in terms of NBA skills. They whiffed time and time again on big free agents, finally settling for a 34-year-old Dwyane Wade. This year, they look like a 40-45 win team yet again, so don't expect any championship parades in the next few years in Chicago. Oh well. You'll always have the '90s, Chicago Bulls.
2. Atlanta Hawks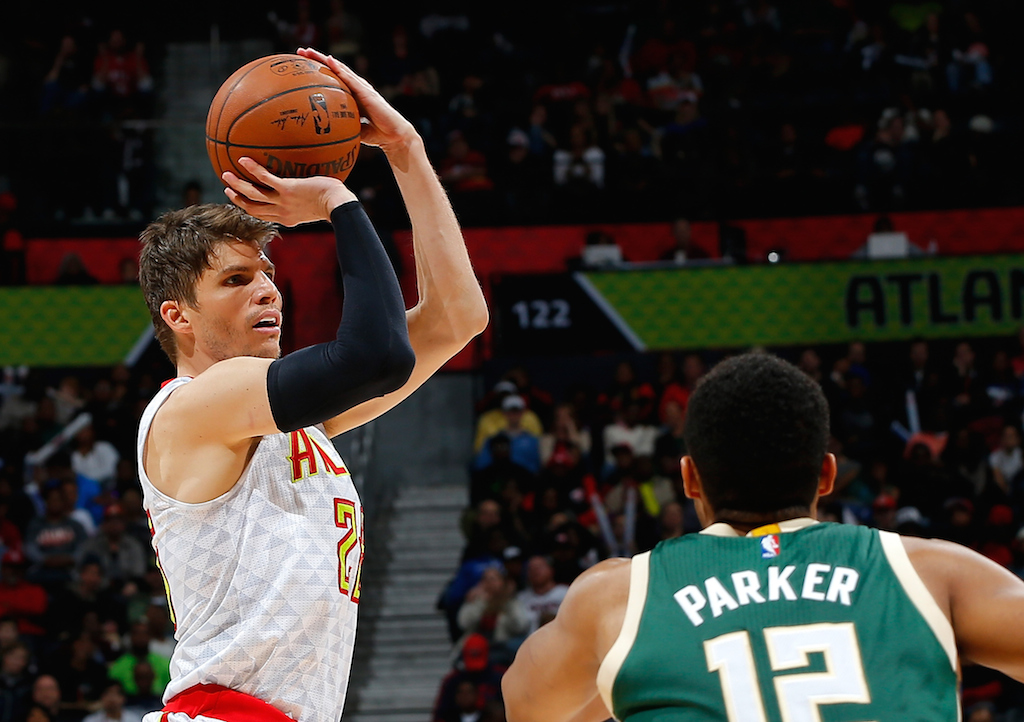 Over the last nine seasons, the Atlanta Hawks have managed to make the playoffs every single year. However, this comes with a catch; they've had a .569 winning percentage during that time, which averages to 46 victories per season. They did have a year in which they went 60-22, making it all the way to the Eastern Conference Finals before the Cleveland Cavaliers dispatched them in a 4-0 series sweep. Atlanta has won six playoff series over those nine seasons.
A championship doesn't seem any closer for the Hawks any time soon. After the 60-win season, they went 48-34 last year and lost in the second round of the playoffs. Then, in 2016, All-Star center Al Horford signed with the Boston Celtics, and Atlanta had to replace him with the declining Dwight Howard. In the end, we leave the Hawks as a perpetual playoff team but not true title contenders.
3. Memphis Grizzlies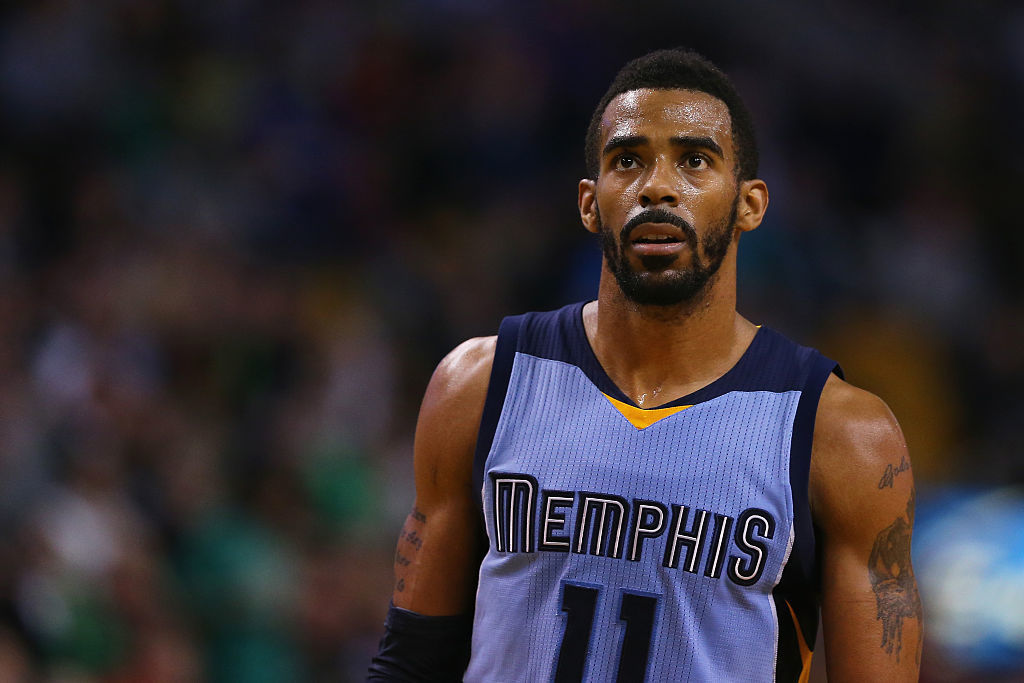 Over the last seven seasons, the Memphis Grizzlies have made the playoffs six times. Unfortunately they still have an average .591 winning percentage, which comes out to about 48 wins per year. In fact, in nine total trips to the postseason in franchise history — going back to the 2003–04 season — the Grizzlies made just one trip to the Western Conference Finals and won a total of four playoff series. That's not very good.
Things aren't getting better in Memphis, either. They were just 42-40 last year and, with much of their core returning, they look to be a fringe playoff team this season too. Mike Conley Jr., a decent player but not even in the top five at his own position, was signed to the largest contract in NBA history over the offseason. Memphis continues to stay in the conversation and show up in the postseason, but they're not getting any closer to a championship.
4. Portland Trail Blazers
In the last eight seasons, the Portland Trail Blazers have made the playoffs six times with a winning percentage of .565 — good for an average of 46 wins per year. In the lockout shortened season in 2011–12, they went just 28-38 and landed a high enough draft pick to get Damian Lillard due to their poor performance. Unfortunately, Portland was unable to properly build around a core that featured Lillard and LaMarcus Aldridge.
Alongside a solid shooting guard in C.J. McCollum, Lillard has finally developed into one of the top point guards in the NBA, but it didn't happen until the San Antonio Spurs signed Aldridge, removing him from Portland's equation. Last season, the Blazers were 44-38 and good enough to get into the second round of the playoffs — something they've done only twice in the last 17 seasons. Now, they'll just continue on a path that likely won't yield any championships.
5. Houston Rockets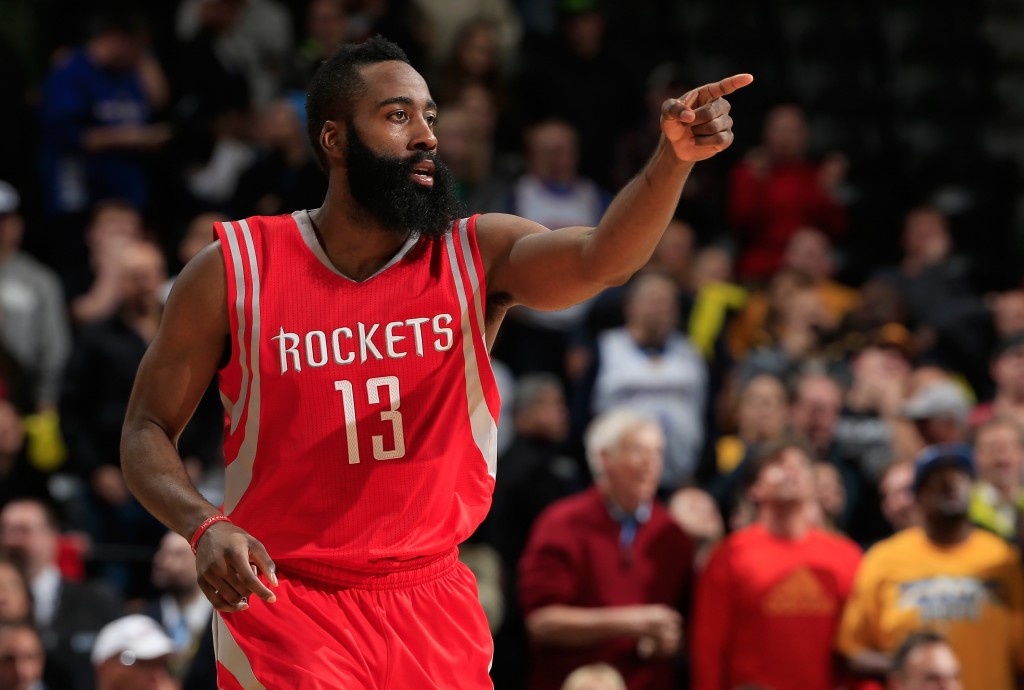 Since the start of the 2003–04 season — a span of 13 years — the Houston Rockets have a cumulative winning percentage of .576, or about 47 wins per season. They made the playoffs in nine of those 13 years, but the worst season they had in their down years was a 34-48 season — not exactly a year that helps you land a top spot in the draft.
Houston had some luck in both signing free agents and making trades, swooping in and taking James Harden from the Oklahoma City Thunder and convincing Dwight Howard to leave Los Angeles and sign with their team. It nearly helped them get to the NBA Finals in 2014–15, but they lost in the Western Conference Finals to the Golden State Warriors. The Rockets were back to just .500 last season and lost in the first round, something they did in seven of their last nine trips to the postseason. Now, with Howard gone, there's little hope that this team has improved enough to become true title contenders.
Statistics courtesy of ESPN and Basketball-Reference.