NBA: 5 Teams No One's Talking About in 2016
The craziness of NBA free agency has wound down, and Summer League action is over, too. Before we know it, the 2016–17 NBA season will be here, and the Golden State Warriors — with Kevin Durant — will be on their way to potentially winning more than 73 games. While that probably won't happen, there's still a whole lot to talk about outside of the Warriors. After all the offseason changes, some teams may get overlooked by NBA fans.
These teams may not have had the most amazing offseasons, but they're still underrated — and this probably won't change anytime soon. The NBA builds its fair share of "super teams," but these five aren't loaded with superstars, like Golden State and Cleveland. Regardless, they will still make an impact next season.
5. Indiana Pacers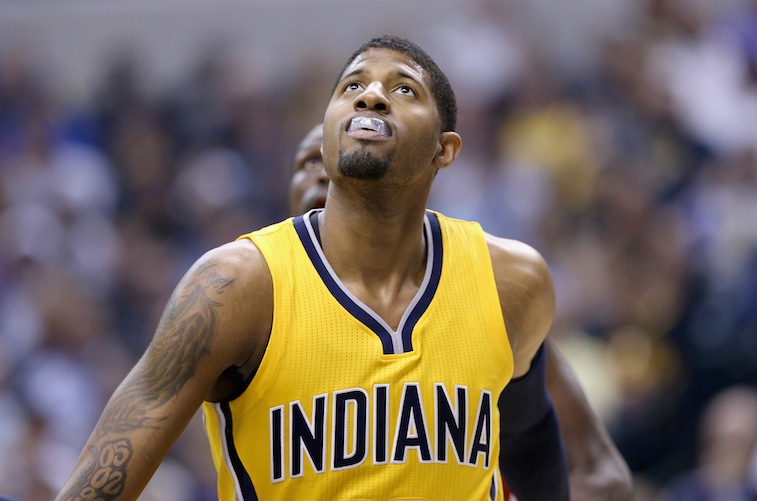 The Pacers had a strong offseason, but people don't seem all that interested in talking about them. Not only did the franchise acquire Jeff Teague from the Atlanta Hawks, but they also added Thaddeus Young via a trade as well. Those two additions make the Pacers a much better offensive team and should give Paul George some additional room to work with on the end of the court.
They also signed Al Jefferson, who should be a nice addition to rotate with Myles Turner and gives the Pacers another veteran presence inside. Lastly, although their draft class wasn't loaded, it did give them Georges Niang from Iowa State, who'll become another scoring presence in 2016–17 and beyond.
4. Charlotte Hornets
People tend to forget that the Charlotte Hornets played almost all of last season without Michael Kidd-Gilchrist, who's an excellent defender and improved as a scorer as well. The franchise will welcome him back with open arms in 2016–17.
While the team was unable to re-sign Jeremy Lin, Jefferson, and Courtney Lee, they did lock in the best of the bunch in Nicolas Batum. The former Portland Trail Blazer is one of the most well-rounded players in the NBA and has a massively bright future with this team. Additionally, Charlotte also held on to Kemba Walker, re-signed Marvin Williams (at a hometown discount), and brought in Roy Hibbert, Ramon Sessions, and a young interesting player in Christian Wood.
3. Detroit Pistons
The Detroit Pistons didn't have an eye-popping offseason, but they did what needed to be done. Not only did the team re-sign big man Andre Drummond, but they signed a few under-the-radar free agents, Ish Smith, Jon Leuer, and Boban Marjanovic. Tack on the additions of Henry Ellenson and Michael Gbinije in the 2016 NBA Draft, and you have a pretty productive offseason overall.
The Pistons finished eighth in the Eastern Conference last year, giving the Cavaliers a run for their money in quite a few of the games in their first-round series. Detroit is getting better, and should be able to climb their way up a bit in the East when next season rolls around.
2. Minnesota Timberwolves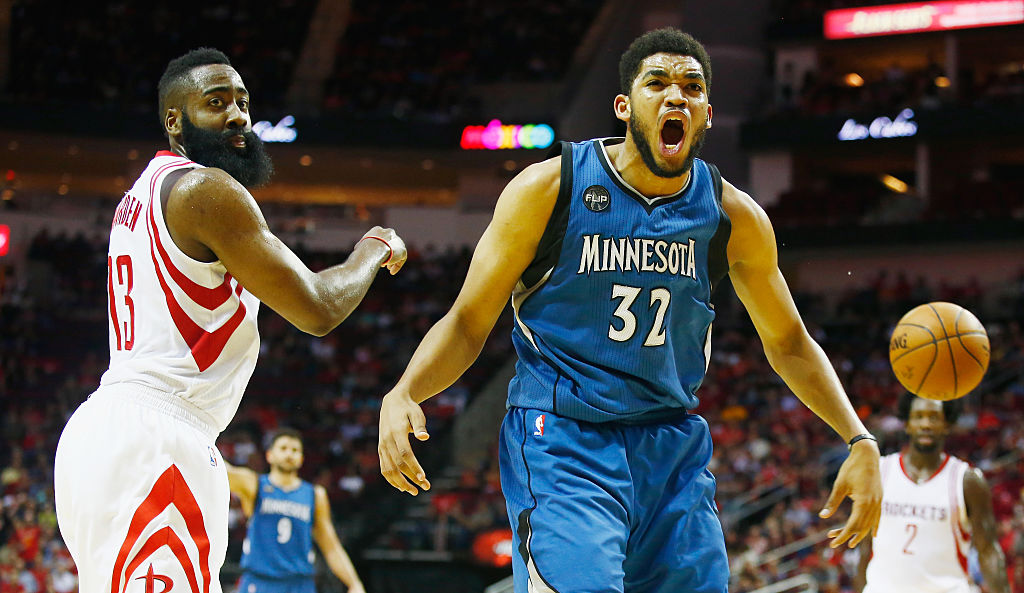 The selection of Kris Dunn moved the needle a bit for the Minnesota Timberwolves, but they're still getting little to no love. While neither the signing of Cole Aldrich nor Brandon Rush will really excite NBA fans, the T-Wolves did add some intriguing depth.
Overall, it's not so much what the Timberwolves did this offseason that should get fans excited; it's about what they're capable of doing. Karl-Anthony Towns, Dunn, Ricky Rubio, Andrew Wiggins, and Zach LaVine involve a ton of young talent. It wouldn't be surprising to see Minnesota return to the playoffs this coming season, or at the very worst, the following season.
1. Portland Trail Blazers
The Portland Trail Blazers' 2015–16 season essentially left people saying, "Wow, this team is actually pretty good." Led by Damian Lillard and C.J. McCollum, this team only got stronger this offseason. Sure, they paid up for Evan Turner, but it wasn't the worst signing of the offseason, and he'll be a solid addition.
Mason Plumlee seemed to take the next step down the homestretch of the season, and Portland's decision to sign Festus Ezeli, match Allen Crabbe's offer from the Brooklyn Nets, and re-sign Meyers Leonard all help keep this team dangerous next year. The Western Conference is brutal; you have to keep up with the talent surrounding you, which is just what the Blazers did this offseason.
Statistics courtesy of ESPN and Basketball-Reference.