NBA: Teams That Have Surprised Us (and Disappointed Us) So Far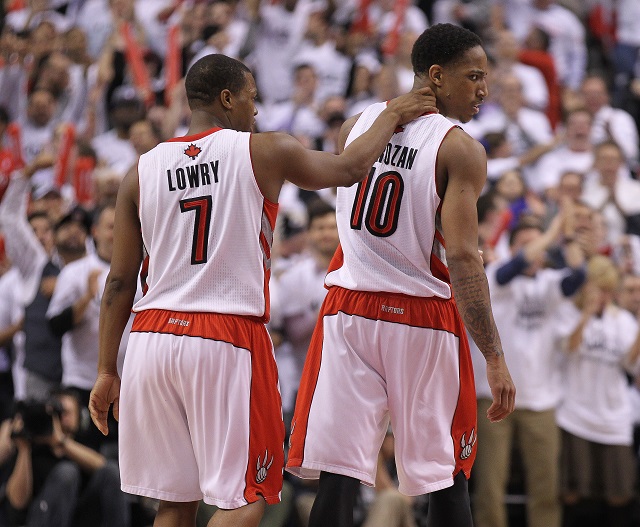 The 2015-2016 NBA season is still just getting started. It's way too early to make assumptions, and every team still has tons of time to turn things around or continue its torrid start. The fact that entering Thursday's action, not a single organization had played even 10% of its scheduled 82 regular season games speaks to this notion.
However, there are some groups that have surprised many with tremendous early play and are therefore at the top of their conference presently. On the other hand, a pair of squads expected to at least contend for the playoffs are off to ice-cold starts.
For this list, we will analyze and breakdown two pleasant surprises and two disappointments through the first week and a half of play. Though teams like the Cleveland Cavaliers, Golden State Warriors, and Los Angeles Clippers have no doubt been impressive thus far, they will not be included in this post, simply because "they are who we thought they were." Ballers in Philadelphia, Brooklyn, and with the other LA team meanwhile, have struggled mightily, but because of low expectations coming into this fall, they too will be excluded from the article.
Without further ado, let's start with our two pleasant surprises.
1. Toronto Raptors (5-0)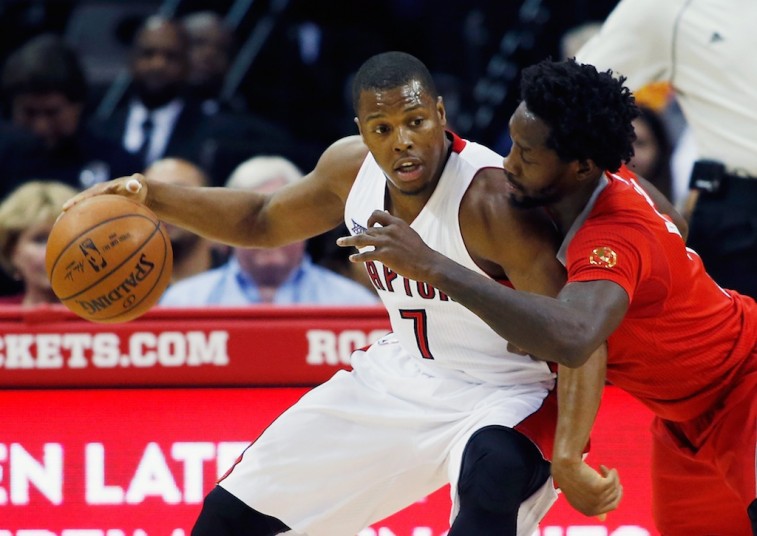 Points per game: 106.0 (6th in NBA entering Thursday)
Points allowed per game: 95.6 (6th)
The Toronto Raptors finished a franchise-best 49-33 last season but got swept out of the first round of the playoffs by the Washington Wizards. Coming off the very quick exit in April, we had modest, yet lowered expectations for Canada's lone representative in the NBA.
We picked them to squeak into the playoffs again — albeit as an eight seed this time — and said they needed to improve on defense. Well, after finishing 18th in the league a year ago, the Raptors currently rank sixth in points allowed at a solid 95.6 average. Led by stellar starts from DeMar DeRozan (22.2 PPG), Kyle Lowry (pictured above; 6.6 APG), and Jonas Valanciunas (60.4% FG), Toronto also ranks sixth in total offense at 106 points per contest.
After knocking off the Indiana Pacers and Boston Celtics by seven and 10 points respectively to open the year, the Raptors blew out the Milwaukee Bucks by 19 and defeated the Dallas Mavericks on the road by 11. Their fifth W was there most impressive though, recently beating the Oklahoma City Thunder, on the road, by five.
2. Atlanta Hawks (5-1)
Points per game: 99.3 (18th)
Points allowed per game: 95.3 (5th)
Again, it's very, very early in the season, but right now, the Atlanta Hawks are making us look like fools. After finishing at the top of the Eastern Conference standings a season ago with a 60-22 record, the Hawks made it all the way to the conference finals. Then they lost the severely underrated DeMarre Carroll over the summer, and maybe we overreacted.
After one game — a season-opening loss to the Detroit Pistons where they allowed 106 points — things were looking about as predicted. Since then though, Atlanta hasn't lost. Point guard Jeff Teague (pictured above) has played as advertised and is leading the team with 19.2 points per game and 5.8 assists per game. Teague and this extremely well-balanced team is currently third in the league with 24.2 dimes per game. The big surprise has been the fifth-ranked defense though, a unit that has allowed just 95.3 points per game.
If you're looking to nitpick, it's easy to point to the Hawks easy schedule in the early-goings. During their five-game winnings streak, Atlanta has knocked off the likes of the New York Knicks, Brooklyn Nets, and the Charlotte Hornets twice, along with the solid Miami Heat — not exactly a murderer's row. We're going to give it a few more weeks before jumping on the Atlanta bandwagon.
3. Sacramento Kings (1-4)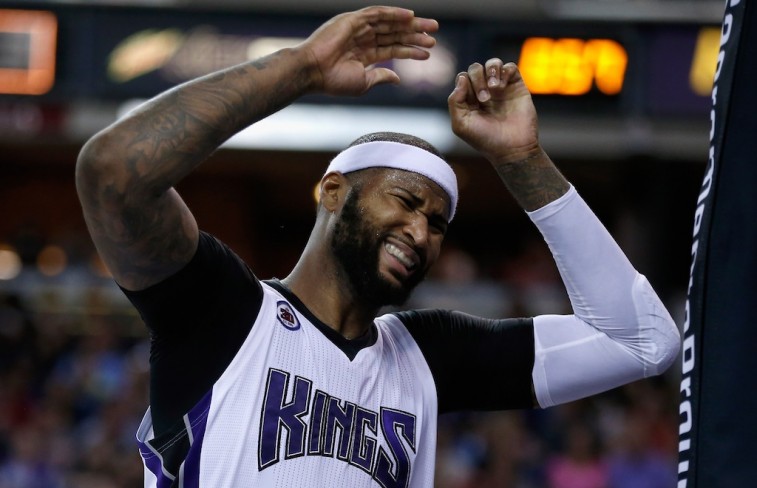 Points per game: 106.2 (5th)
Points allowed per game: 112.0 (28th)
Our preseason predictions for the Sacramento Kings had nothing to do with any recent run of success. After nine consecutive postseason-less campaigns entering this fall and seven straight seasons of less than 30 wins, history was not on this team's side. With loads of talent on the roster, we thought they had enough to snag the Western Conference's eighth seed though. Early indications point to that thought being a highly unlikely one.
With five players averaging over 10 points per game and a fifth-overall offense averaging 106.2 points, scoring has not been the issue. A third-to-last defense allowing a whopping average of 112 points though has been the culprit. With veteran head coach George Karl on the sideline, we expect the defense to shore up sooner rather than later.
Another point trending in the right direction for the Kings is that their schedule should get easier in the near future. They've had to face the Clippers twice so far, while contending with the Memphis Grizzlies and 3-2 Phoenix Suns as well. After Friday's tilt against the disappointing Houston Rockets and then a brutal pair against the Warriors and San Antonio Spurs, things should even up when they face the Eastern Conference in eight straight contests.
4. New Orleans Pelicans (0-4)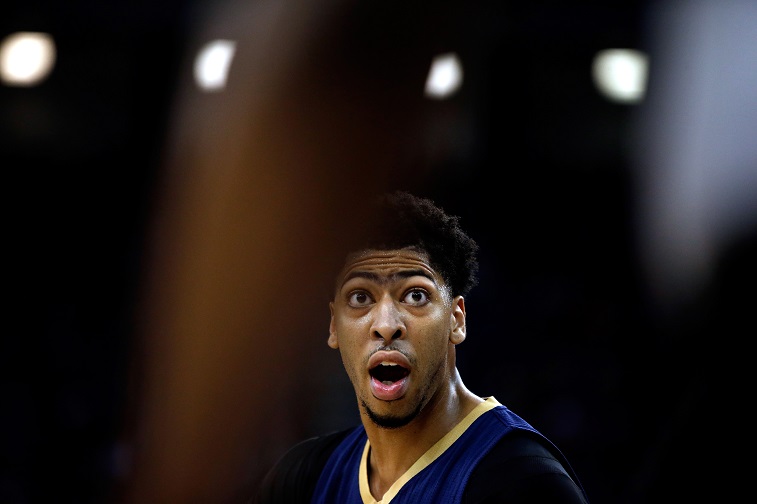 Points per game: 100.8 (15th)
Points allowed per game: 115.0 (29th)
Without a doubt the most shocking win-less team in the primary stages of the year is the New Orleans Pelicans. After making the playoffs for the first time in four years for the franchise — and first as the Pelicans — it's been a rough start for Anthony Davis and company.
After former head coach Monty Williams was curiously let go in the off-season, Alvin Gentry was named the new man in charge. In Gentry's defense, New Orleans has been tasked with facing the defending champion-Golden State Warriors twice so far. That certainly speaks to a 29th-ranked defense allowing an absurd 115 points per game. It's been a strangely slow start for superstar Anthony Davis too. In the bottom of a stacked division, the Pels need to improve significantly on their rebounding (41.5 boards per game) and ball distribution (21.3 assists per game.) With Jrue Holiday back and healthy and Ish Smith playing well, the latter should get better immediately.
Other than the two blowouts at the hands of the champs, Davis's bunch has fallen to the Portland Trail Blazers by 18 and the Orlando Magic by nine — both teams they should have probably beaten.
All data (current as of November 5) courtesy of NBA.com, Basketball-Reference.com and ESPN.com.
Follow Victor on Twitter @vbarbosa1127.