NBA: The 3 Worst Decisions Sam Hinkie Made With the Sixers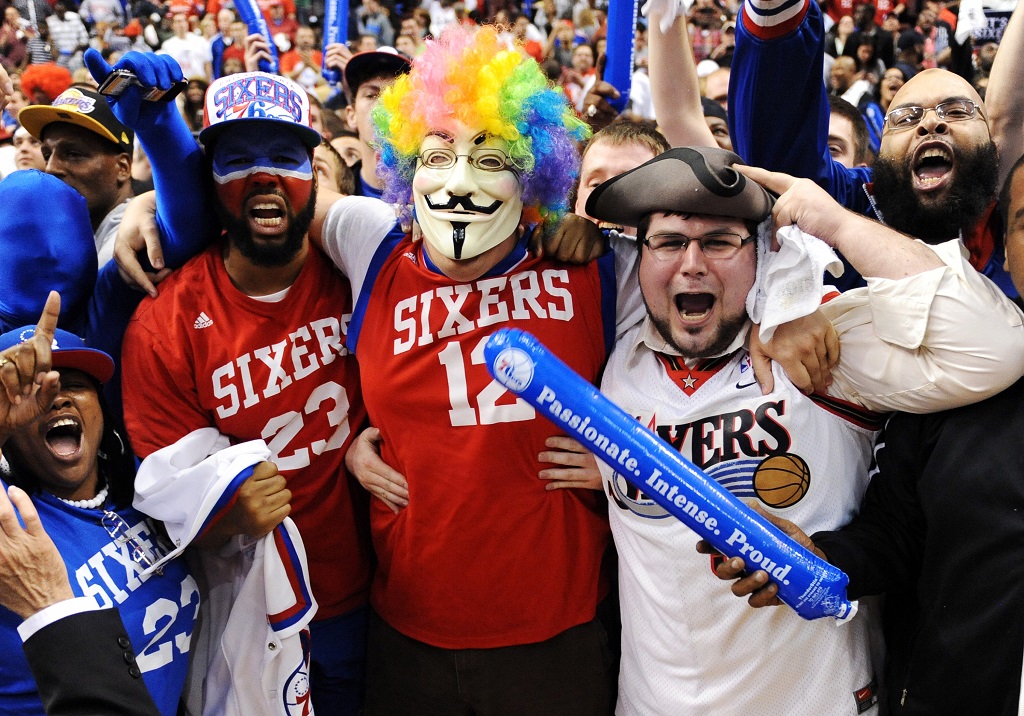 Pour one out for The Process. Sam Hinkie, the inevitable endpoint of the NBA's turn-of-the-decade infatuation with data above all else, is no longer employed by the Philadelphia 76ers, according to ESPN's Marc Stein. During his time as general manager, the Sixers were routinely roasted by fans and analysts alike as the worst team in the NBA, and compiled a 47-195 record, one win ahead of the league's most futile team ever, the 1992-1994 Dallas Mavericks, who won just 46 games over three seasons. This is not the stuff that dreams are made of, but every team has ups and downs, so what made Philly so particularly different from, say, Sacramento?
You could point out that Philadelphia is a much larger media market, and that it has a legacy as one of the league's prestigious teams — its all-time roster features icons like Dr. J, Wilt Chamberlain, and Allen Iverson — but what always rankled about Hinkie's tenure with the Sixers was his cynicism. Noting, correctly, that the current NBA draft process favors teams that lose with the best odds at that most coveted of assets, a first overall draft pick, Philly set out to lose. And lose they did, concocting rosters that looked less like professional basketball teams than some sort of madlib that spits out names of people who could be playing basketball (and Jason Richardson). No disrespect intended to the guys on those teams, but they weren't built to win games, they were built to win the draft lottery.
So, with the Hinkie era officially closed in the city of Brotherly Love, let's take a look back at the three lowest points of his tenure with the team. It will be missed by very few people. A note: the Andrew Bynum trade, easily the worst move the Sixers have made in recent memory, was actually not a Hinkie decision. It lay with the previous GM, Tony DiLeo.
3. Drafting Joel Embiid… and then Jahil Okafor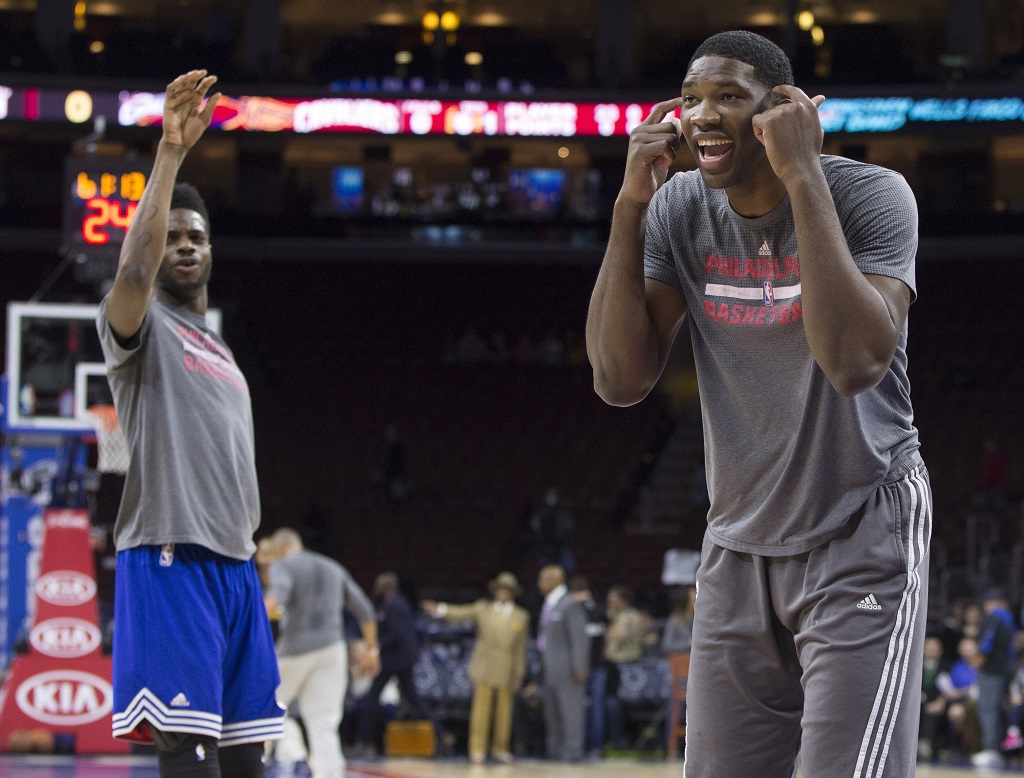 Let's be clear — it's entirely possible that Joel Embiid, who has yet to see the floor in an official NBA game since he was drafted third overall in 2014, could wind up being the best player to come out of the 2014 Draft. That's not impossible. Andrew Wiggins still has problems shooting the basketball, and Jabari Parker's career has been a mixed bag because of injury and Milwaukee's general implosion. While it's reasonable to see the Sixers snagging Julius Randle, Aaron Gordon, or Marcus Smart in a redraft, hindsight bias is just that: hindsight. If Embiid was healthy, he could have been the first overall pick.
The problem, though, was that he was picked after the Sixers had traded for Nerlens Noel (more on that in a moment). And then, in 2015, the Sixers snagged Jahlil Okafor, which is to say they currently have what might be referred to as a significant logjam of talent in their big rotation, or they would, if Embiid was healthy. You might be wondering why this is an issue, as talented bigs are a scarce commodity around the NBA. Think a little harder, and you'll realize that's precisely the crux of the point. Philly had just traded All-Star point guard Jrue Holiday for Nerlens Noel and the blatant asset hoarding, rather than building an NBA team that made sense, would come to be treated as cynically as it deserved.
2. Nearly missing the salary floor
Speaking of cynicism, how many folks can honestly claim they'd heard of the NBA's salary floor prior to Hinkie's run with the 76ers? If you missed the notice, here's a quick refresher. The NBA's salary floor, like the salary cap, exists as a number that the franchise must pay in salary each year. You can't go over the cap without running into tax implications, and you can't go below the floor without having to pay players back the difference. In other words, it's insurance that teams are maintaining some semblance of a competitive nature. Or, at least, that they can field a competitive team. The Sixers flaunted this rule in 2015, they did it again in this season, and there was no inclination that they wouldn't have been in the same position had Hinkie remained in power.
1. Responding to the Andrew Bynum trade with tanking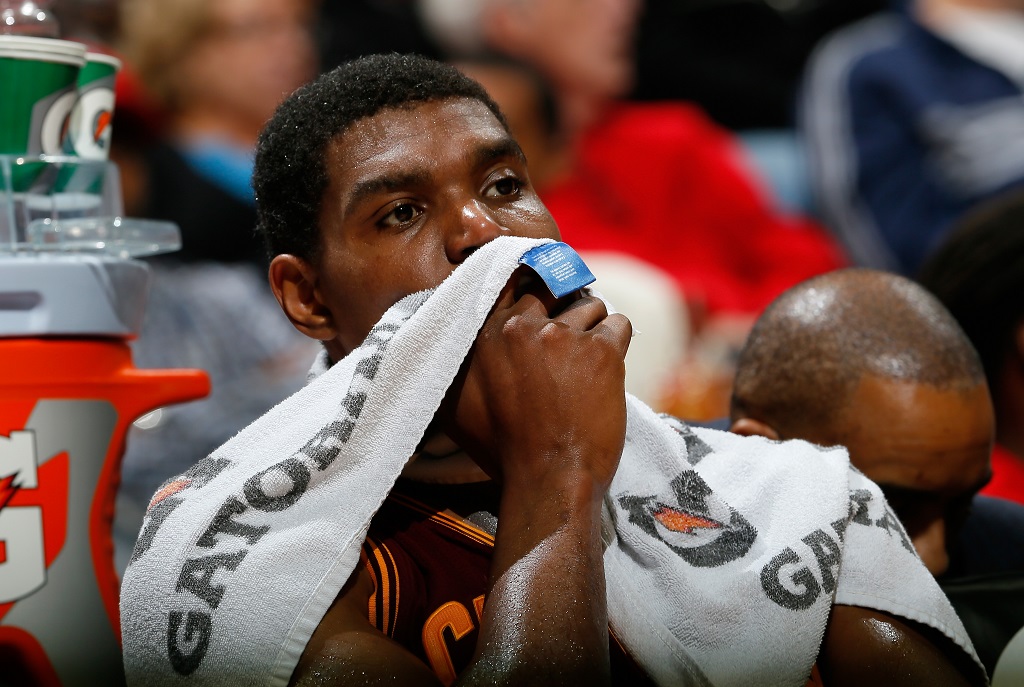 We began this piece with the caveat regarding the Bynum trade, and we still don't blame him for the trade itself, which sent franchise favorite Andre Iguodala to Denver as part of a massive, four-team trade that would move Bynum to Philadelphia and Dwight Howard to Los Angeles, where he would go on to team with Kobe Bryant, Steve Nash, and Pau Gasol to bring Los Angeles consecutive NBA championships and cement them as the greatest franchise in NBA history. (That never happened, obviously. Dwight left LA as soon as he could, and the Lakers have been in shambles ever since, which is more than you can say for Bynum, who never even suited up for Philly.)
No, what was so distressing about Hinkie's response to the trade and its aftermath was his quick, efficient, and cold-blooded trajectory to the bottom. True, there's some theoretical merit in tanking, which is to say that he navigated the franchise nimbly away from the dreaded wheel-churning that characterizes teams who could, but by no means will, compete for a playoff spot, let alone a championship. But by draining any excitement of the upcoming season from the fan base in favor of the oft-repeated mantra of "Trust the process," Hinkie sowed no seeds more effectively than those of disappointment and apathy.
This is why, at the league's urging, Philadelphia hired Jerry Colangelo in December 2015. Colangelo, if nothing else, is a guy that wants to win sooner, rather than later, and it was in the league's best interest — as well as the fans who wanted, somewhat heretically, the promise of watchable basketball — to at least offer a glimmer of hope. Under Colangelo, the Sixers could be decent in the foreseeable future. That was never a real option for the same team under Sam Hinkie.