NBA: The 4 Worst Teams So Far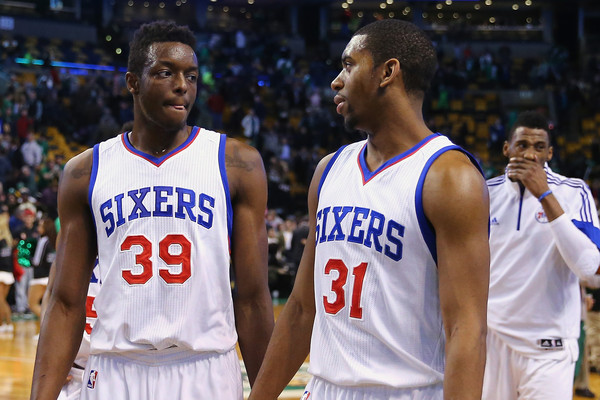 Entering Tuesday night, each of the NBA's 30 teams had played between 22 and 26 games of the 2015-16 campaign. There are plenty of standouts, solidifying themselves as forces to reckon with and looking like feasible bets for next spring's playoffs. This post will not discuss those talented squads. For every legendary Golden State Warriors bunch, there is a lowly, historically bad Philadelphia 76ers team. And for every San Antonio Spurs and Cleveland Cavaliers team, there are, of course, struggling groups like the Los Angeles Lakers and New Orleans Pelicans.
For the two worst teams in the league right now, we can confidently say that it would take a near-miracle for either to make a push to the 2016 NBA postseason. For the next two teams with the worst records in the association, well, their outlooks are extremely bleak right now, but we haven't given up complete hope yet. As we enter the middle of December, let's look at the four worst teams in the NBA.
4. Brooklyn Nets (7-17)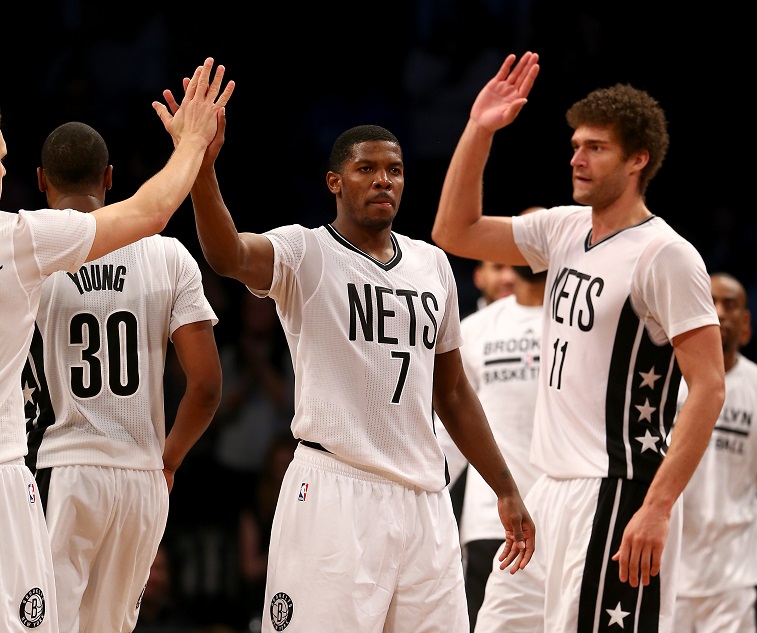 No one was really expecting the Brooklyn Nets to be any good this season and through their first 24 contests, they have proven the doubters right. While their fellow New Yorkers, the Knicks, have played slightly above expectations (to a still poor 11-14 record), the Nets have been pitiful as the second-worst team in the Eastern Conference. Maybe Joe Johnson, Brook Lopez, and company wouldn't be so bad if they could play all 82 games on their home court.
The Brooklyn Nets currently sport an even 6-6 mark at the friendly confines of the Barclays Center, but they are tied for the second-fewest road victories in the entire league with their 1-11 record. It's been a steady decline for the Nets since moving to Brooklyn, as their 49-win total in the city's inaugural season dropped to 44 and then 38 over the past two years. At this rate, that decrease looks like it will decline even further this year.
3. New Orleans Pelicans (6-18)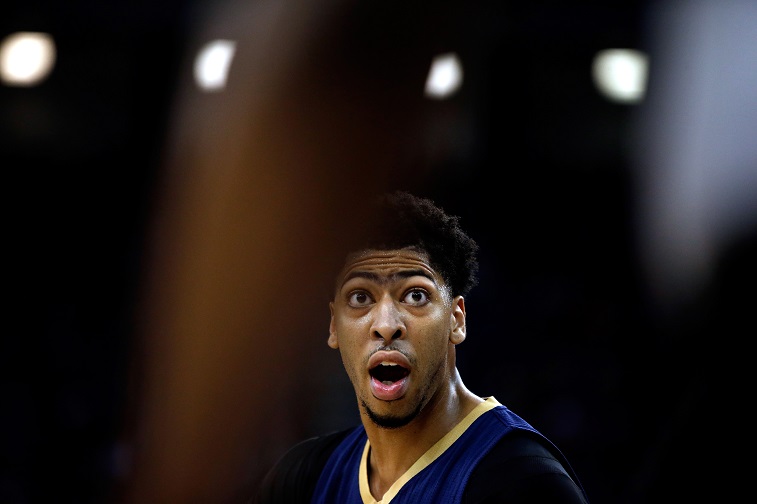 The Pelicans have been a huge disappointment so far. Of the four teams featured in this piece, only this New Orleans team was generally viewed as a contender before the season started — and they have faltered greatly. Like the Nets, the Pelicans find the road to be a troublesome place this year. They are a decent 5-6 at home, but they are 1-12 away from the Smoothie King Center (yes, that's really the name of their home arena.) New Orleans jumped from a 34-48 record in Anthony Davis's rookie season to a playoff berth of 45-37 last season, and many expected another bump in performance. However, unless things drastically change, look for a significant regression from the 2014-15 success.
2. Los Angeles Lakers (3-21)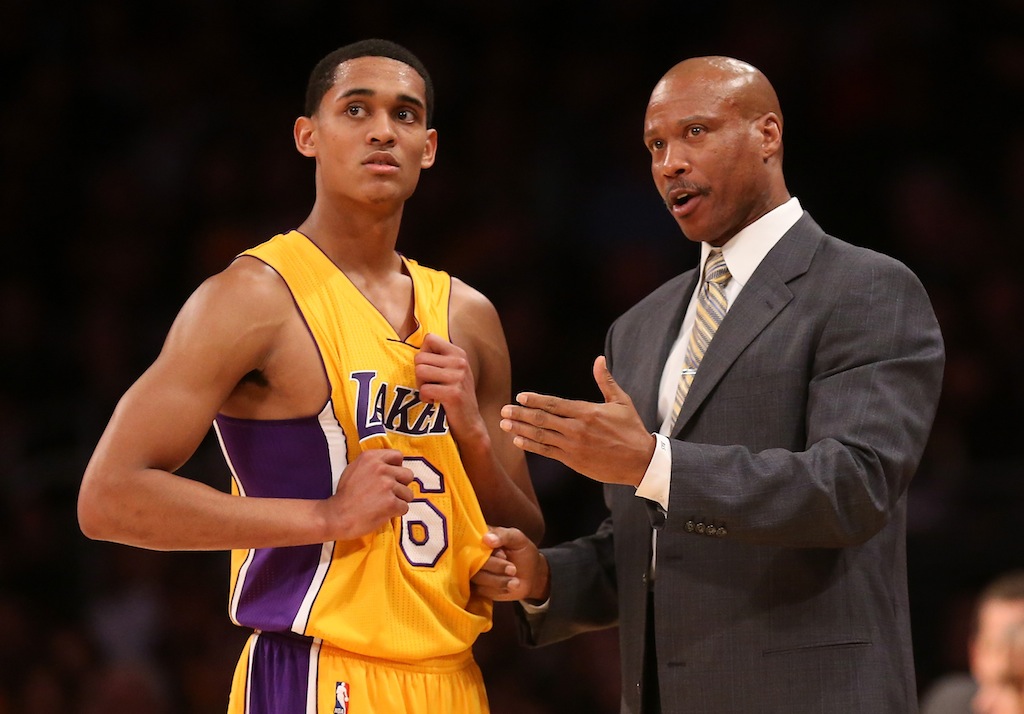 Kobe Bryant likely anticipated a different kind of last three seasons in his career. After battling numerous injuries and finally returning to the court with some consistency this year, Bryant's team has been brutal. No. 24 announced earlier in the fall that this would be his last season of basketball, and judging by the way the Lakers have played so far, it looks like retirement won't be one game too soon.
The fact that Bryant leads the team with both his 16.2 points and 3.3 assists per game speaks to how badly this team is performing. The team stats across the board are not pretty. The Lakers rank 25th in points per game (97.0), 23rd in rebounds per game (43.0), 29th in assists per game (18.1), and 28th in points allowed per game (107.3.) Once the Black Mamba slithers away from the game next spring, it will officially be D'Angelo Russell and Julius Randle's team to lead — a task that looks pretty daunting at this point.
1. Philadelphia 76ers (1-25)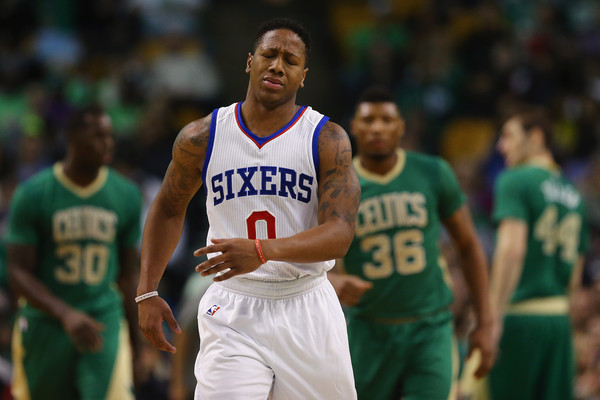 Astonishingly, the Sixers have perhaps outdone themselves this year. The 2015-16 version of the hardwood boys in the City of Brotherly Love may have hit a new low. We didn't think anything could match the Warriors 24-1 start, but the horror that is the 1-25 76ers has been just as amazing. They began the year 0-18 before finally winning a game, and then promptly lost seven in a row since tasting that elusive victory. Allowing just over 103 points per game ranks the team 23rd in the NBA.
The offense in Philadelphia has simply been offensive. Heading into Tuesday night, the Sixers were averaging just 90.6 points a game — good for last in the association — and nearly four points below their closest competitor. It's far from shocking to see Jahlil Okafor and company tie for last in field goal percentage (.412), given the tough scoring numbers. If it's any consolation, it can't get any worse for the 76ers, right?
All statistics courtesy of NBA.com, Basketball-Reference.com, and ESPN.com (current as of December 15, 2015).
Follow Victor on Twitter @vbarbosa1127