NBA: The 5 Best Rebounders in the Playoffs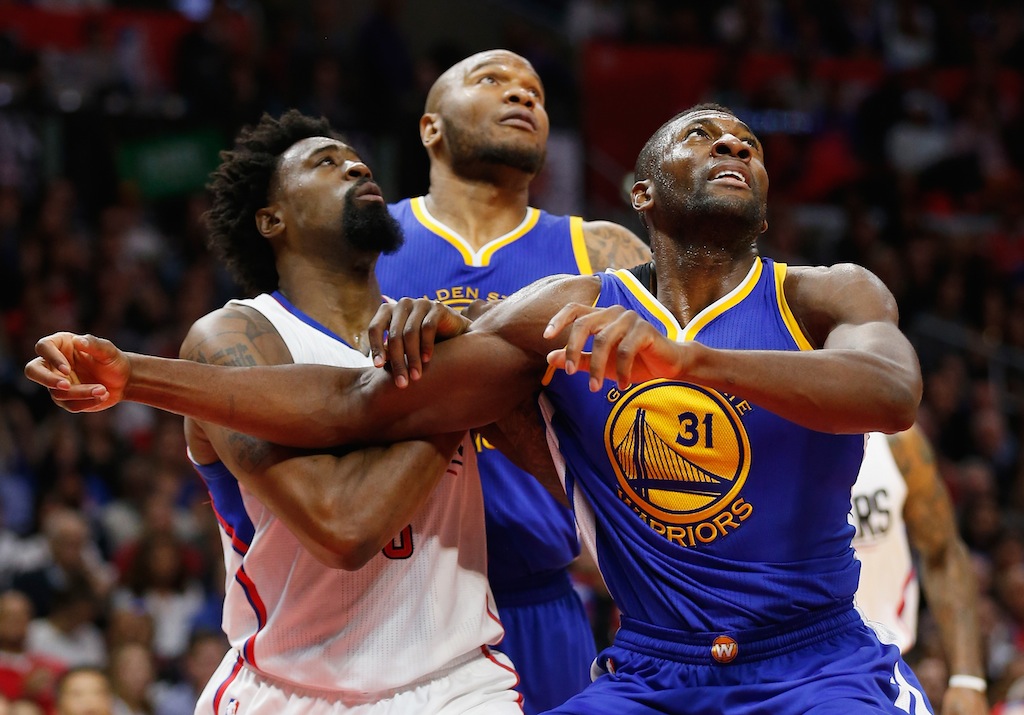 The art of rebounding is one of the most underrated aspects of basketball. Whether on the defensive or offensive end of the glass, snagging down missed shots can play a huge part in the difference between a win and a loss.
When securing a defensive board, the player is, in essence, taking away any second-chance opportunities for a team — a statistic that can kill a group's momentum. On the flip side, some of the most prolific offensive rebound machines in NBA history have found much success in the league, even if they are not among the best at passing and shooting. Here the five best rebounders competing in the 2016 NBA playoffs.
5. Kevin Love, Cleveland Cavaliers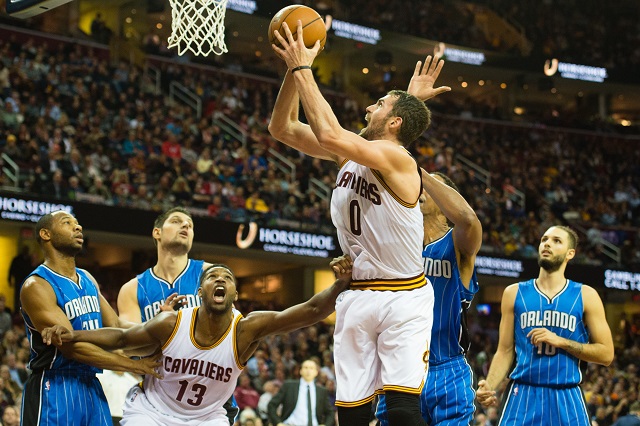 2015-16 regular season statistics: 9.9 RPG, 8.0 DRPG, 1.9 ORPG, 15.1 RP48 in 77 games played
Fellow Cleveland Cavaliers front-court man Tristan Thompson could have easily received a nod on this list, but we gave a slight edge to his teammate, Kevin Love. K-Love's rebounds per game numbers have dropped considerably since moving to Cleveland before the 2014-15 season, but it's expected as he now shares the court with the likes of Thompson and LeBron James.
Still, No. 0 is a double-double threat every time he steps on the floor, tying for 11th in the entire NBA this season with 9.9 boards per contest. Love was terrific in this spring's playoff opener on Sunday and will be an X-factor for Cleveland's title chances moving forward.
4. Dwight Howard, Houston Rockets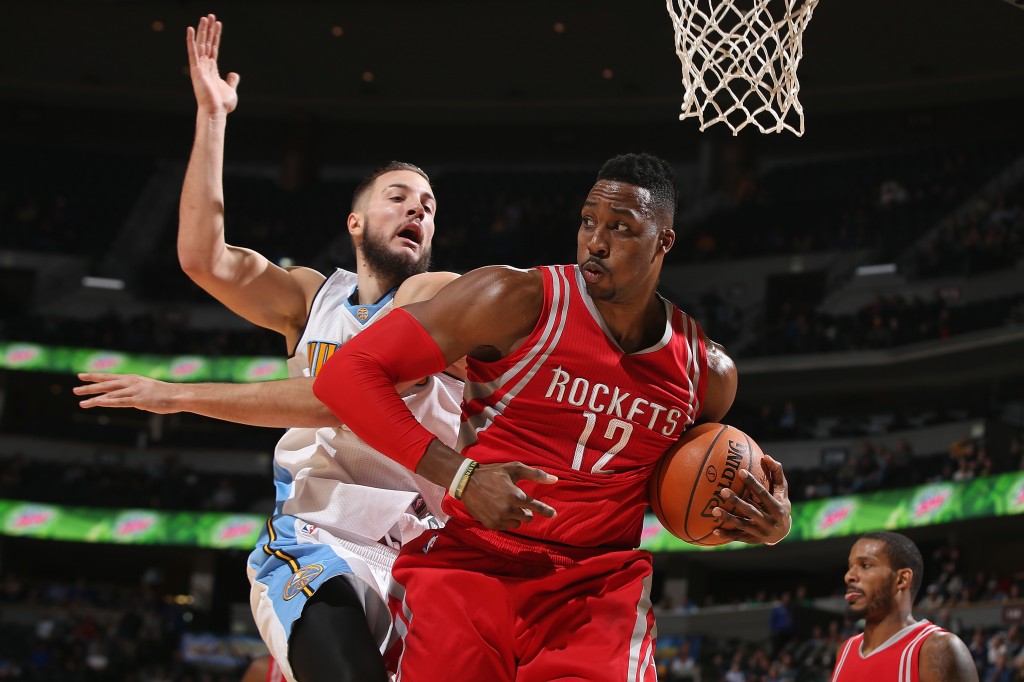 2015-16 regular season statistics: 11.8 RPG, 8.4 DRPG, 3.4 ORPG, 17.6 RP48 in 71 games played
Houston Rockets center Dwight Howard may not be the offensive or defensive force that he was a few years ago, but "Superman" can still get it done on the glass. Howard was tied for third in the league at 11.8 boards per contest in the regular season and was sixth in rebounds per 48 minutes at 17.6.
The 30-year-old is the best rebounder on the Rockets. In fact, after averaging just 10.5 rebounds per game in 41 games last season, he upped the average by nearly one and a half, showing that he is still a monster in that facet of the game. If the Rockets have any legitimate shot at winning a single game in their playoff-opening series against the Golden State Warriors, D12 will have to step up.
3. Hassan Whiteside, Miami Heat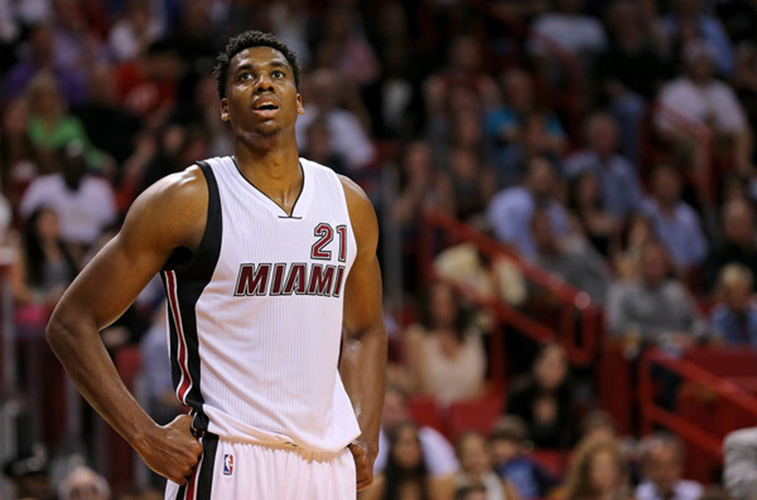 2015-16 regular season statistics: 11.8 RPG, 8.6 DRPG, 3.3 ORPG, 19.5 RP48 in 73 games played
After a mostly uneventful tenure in Sacramento from 2010 to 2012, Hassan Whiteside burst onto the NBA scene last year with the Miami Heat. The 26-year-old took his game to another level this season though, tying with Howard at 11.8 rebounds per game for third overall. In addition to his impressive 3.3 offensive boards per contest, Whiteside was one of the top defenders in the game as well, averaging a league-leading 3.68 blocks. The future is bright for this young center.
2. DeAndre Jordan, Los Angeles Clippers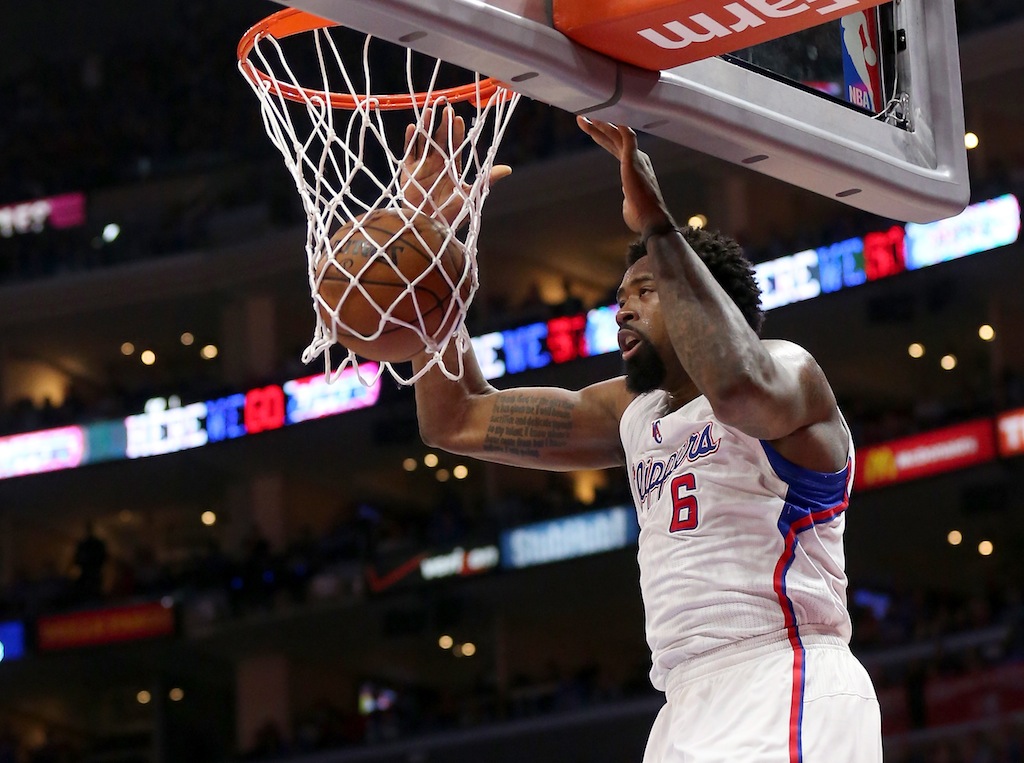 2015-16 regular season statistics: 13.8 RPG, 10.3 DRPG, 3.5 ORPG, 19.6 RP48 in 77 games played
Los Angeles Clippers center DeAndre Jordan is many things. He is an elite defender down low, a horrid free-throw shooter, an emphatic dunker, and an overall entertaining player to watch. What may sometimes be overlooked though is Jordan's terrific rebounding skills.
Not only did he rank second with his 13.8 boards per game this past season, but he was at the top of the heap for defensive rebounds at 10.3 per contest. His rebounding average may have been a slight drop from last season's career-high 15 per game, but it was still the second-best in his young career. If he can duplicate the numbers next year, he should officially get over the 10 boards-per-game threshold for his career.
1. Andre Drummond, Detroit Pistons
2015-16 regular season statistics: 14.8 RPG, 9.9 DRPG, 4.9 ORPG, 21.6 RP48 in 81 games played
While Love, Howard, and Jordan have been among the rebounding elite for a handful of years now, Whiteside and the No. 1 guy on this list, Detroit Pistons center Andre Drummond, are relatively new to the club. At 22 years of age, the UConn product is the youngest of the top five, yet still paced the association with nearly 15 rebounds each time out in 2015-16.
Drummond is clearly a player on the rise, as he has increased his numbers in just about every important statistic over his first four campaigns. This year he set career-bests in minutes per game (32.9), rebounds per game (14.8), assists per game (0.8), steals per game (1.5), and points per game (16.2).
His 395 offensive rebounds this season completely blew away the competition, as the next closest man was Thompson, at more than 100 behind. We will see how Drummond continues to grow into a leader for this Pistons team.
Follow Victor on Twitter @vbarbosa1127.
Statistics courtesy of Basketball-Reference.com and ESPN.com.