NBA: The 5 Best Teams So Far
The New Orleans Pelicans, Memphis Grizzlies, and Washington Wizards experienced surprisingly bad starts in the 2015-16 NBA season. While these cellar-dwellers shocked many with their poor play, few would be shocked by the squads currently maintaining the best records.
The Oklahoma City Thunder, Los Angeles Clippers, and Chicago Bulls all entered play Friday night with above .500 records — firmly in the playoff picture of this year's early stages. However, a handful of elites outdo even these three teams through the first few weeks. On the heels of last week's look at which groups were on top, let's review the five best teams in the league (through November 12).
5. Toronto Raptors (tied at 6-3)
We featured the Toronto Raptors in our post last week as a pleasant surprise. Although they've cooled off a bit after their 5-0 start, they're still in the upper half of the Eastern Conference. DeMar DeRozan (21.4 PPG) and Jonas Valanciunas (61 FG%, 10.4 RPG) carry the team as it leads the underwhelming Atlantic Division. Kyle Lowry (2.3 SPG) and Bismack Biyombo (1.2 BPG) help out on defense, a unit that ranks eighth in points allowed per game (97.8.)
5. Miami Heat (tied at 6-3)
With the Miami Heat's big offseason of re-signing key players and drafting Justise Winslow, fans in South Beach expect great things this season. After a lethargic 3-3 start, the team strung together a few wins in a row to solidify themselves as a trustworthy early-season contender. While people consider Chris Bosh and Dwyane Wade the stars on offense, it's the defense that stands out thus far.
Hassan Whiteside proves that last year's success was no fluke — to the tune of 11.7 rebounds per contest and a league-leading 4 blocks per game. Led by Whiteside down low and notorious defensive pest Luol Deng on the wing, Miami currently ranks second in points allowed per game with 90.2.
4. San Antonio Spurs (6-2)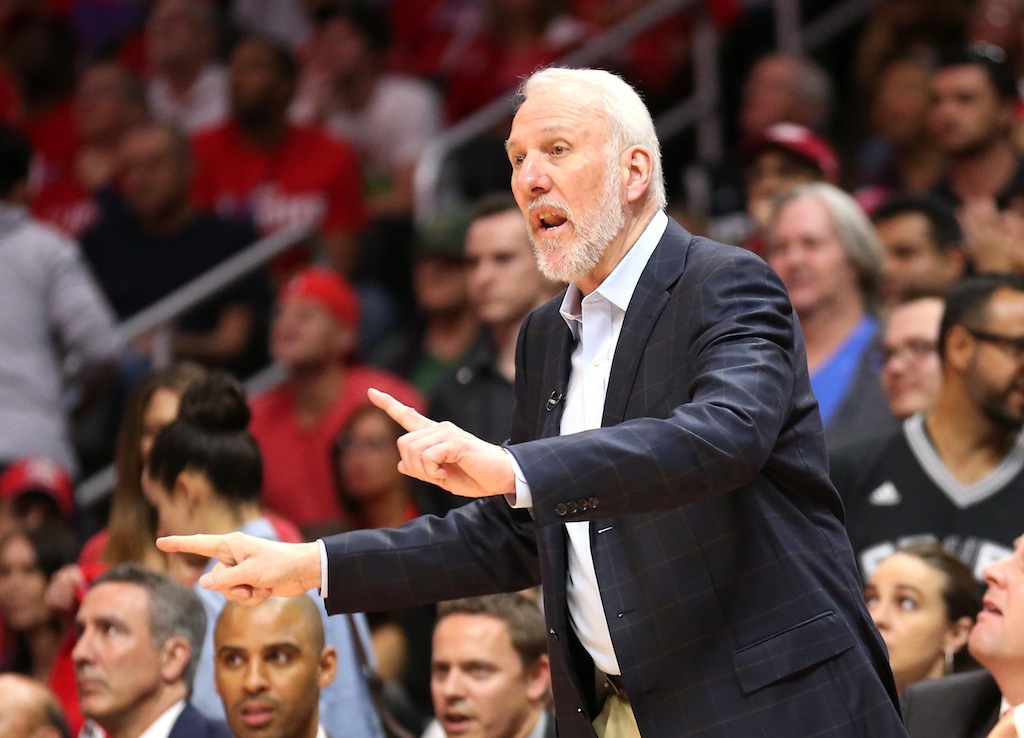 After stacking LaMarcus Aldridge on top of their already powerful lineup, the San Antonio Spurs were a trendy pick to win the 2016 NBA Finals. Following a season-opening loss, the Spurs look dominant, winning six of seven games (with their one loss coming by three points on the road). In their six wins — albeit against four non-playoff teams from a year ago plus the Boston Celtics and Portland Trail Blazers — Tim Duncan's group has won by an average of nearly 16 points.
The rest of the Southwest division has curiously struggled, while this organization, in typical Spurs fashion, has been solid up and down. True, they do have two superstars — soon to be in their prime — but make no mistake; this is a group of contributors. They're eighth in scoring (103.6 PPG), 10th in rebounding (45.9 RPG), fourth in assists (25.6 APG), and third in defense (92.9 OPP.)
3. Atlanta Hawks (8-2)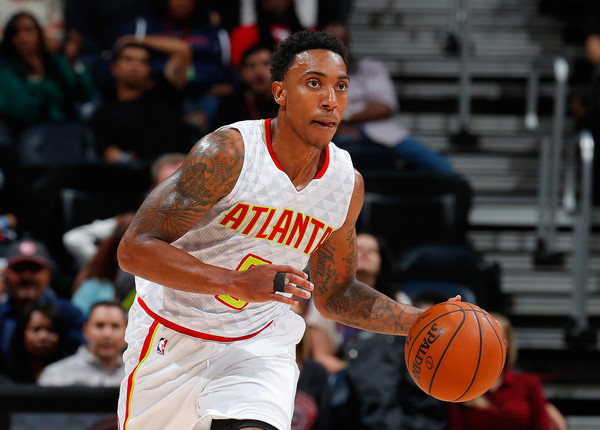 Last season was a historic campaign for the Atlanta Hawks. Not only did they record a franchise-record 60 wins, but they were also one of the greatest three-point shooting teams the league had ever seen. They've understandably cooled off slightly to start this fall — ninth in three-point shooting — but they still employ a fourth-ranked offense (104.4 PPG) and show great ball distribution with 26.8 assists per game, which ranks second.
Point guard Jeff Teague (pictured above) is playing like an all-star with a team-leading 18.2 points and 6.9 assists per game. This team has shown fight and determination like few others, already putting together a seven-game winning streak and a 4-0 record on the road.
2. Cleveland Cavaliers (7-1)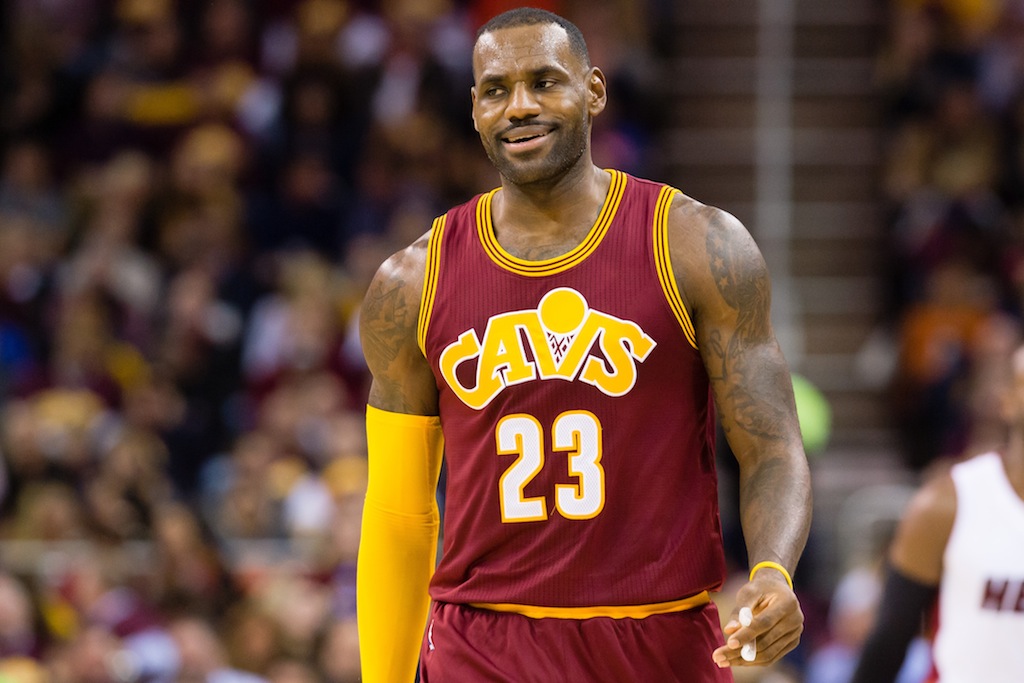 Just remember folks, everything that the Cleveland Cavaliers are doing right now is without one of the best point guards in the game: Kyrie Irving. That fact should scare fellow title-contending foes as LeBron James has battled nagging injuries to stay on the court and still dominate, and Kevin Love has played like a different animal so far.
In five games at the Quicken Loans Arena, the Cavs are perfect. Even without Irving, they have plenty of contributors. Veterans Mo Williams and Richard Jefferson are solid, eating up plenty of minutes while Tristan Thompson and Timofey Mozgov are forces on defense in the paint. This team is clearly stacked.
1. Golden State (10-0)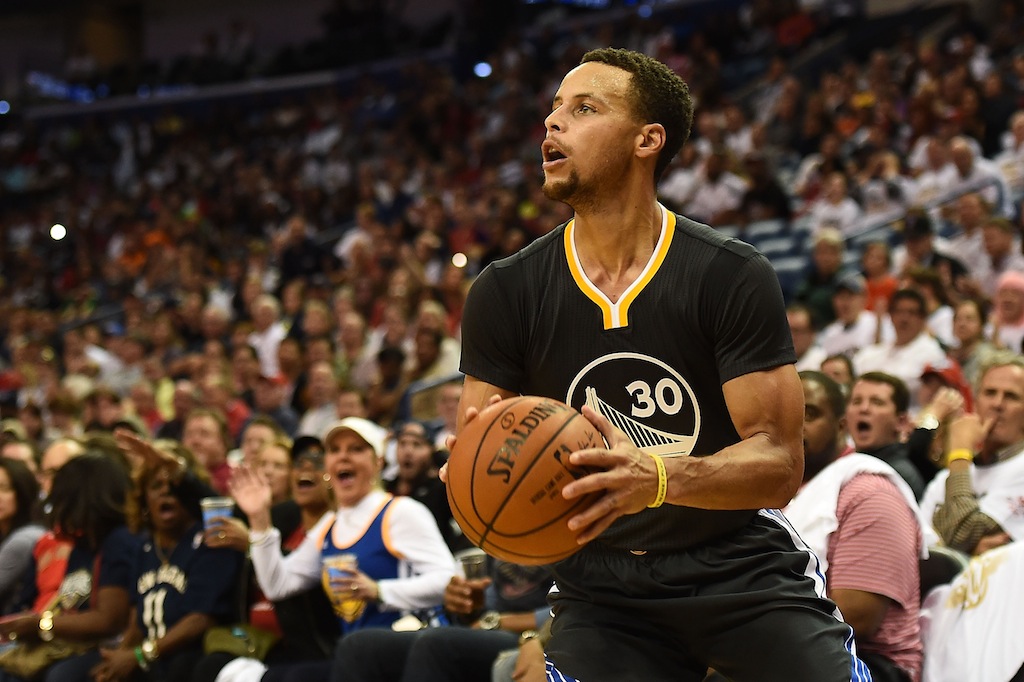 Is it too early to start talking about 82-0?! Yeah, it is. Regardless, the defending champion Golden State Warriors are obviously the best in the league, playing like a team that isn't going to lose for a long time. In their first 10 games, the Dubs absolutely obliterated the opponents. They've only had two games where they won by less than 10 points, and every single one has been a difference of more than one possession.
This statistics show all you need to know. Stephen Curry, Klay Thompson, Draymond Green, and crew lead the NBA in points per game differential at a mind-blowing +17.1. That's nearly 6.5 points better than San Antonio, who is ranked second.
All data courtesy of NBA.com, Basketball-Reference.com, and ESPN.com.
Follow Victor on Twitter @vbarbosa1127