NBA: The 5 Biggest Moves of the 2015 Offseason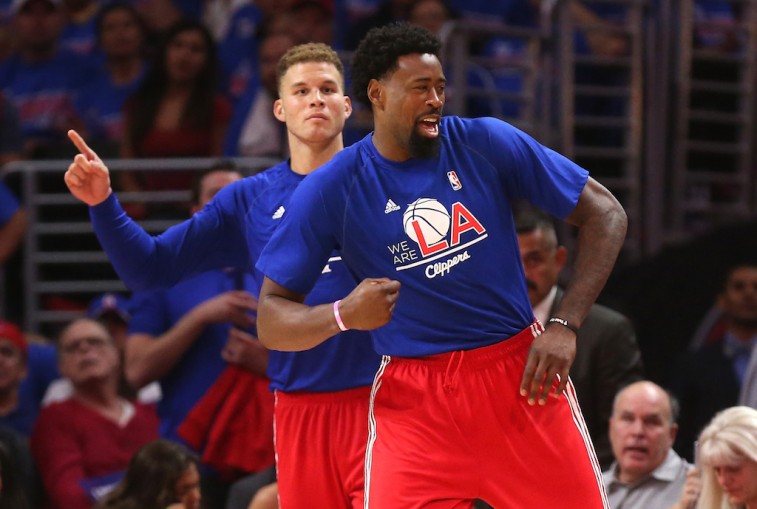 If you thought the 2015 NBA Finals was filled with excitement, unpredictability, and absolute craziness, then you must've loved this latest offseason. It had all of the above and more.
During this past free-agency period, when a lot of big names found themselves on the open market, there was a lot of uncertainty with regard to how it was all going to play out. Unfortunately, that's usually how things tend to go when folks are searching for a good story. As the offseason got underway, we found ourselves full of questions without any assurance of the answers.
Would the majority of players opt to re-sign with their current teams, despite the fact they may not have a featured role in the offense? Would players be seduced by the bright lights of a big city? Will it come down to winning or dollar signs? Or his there a chance these two things could go hand in hand? With so many things up in the air, all we could do was sit around, wait, and see how it all played out. Boy are we glad we did.
This offseason was Shakespearian. There were rival sides pitted against each other. There were shifts in the balance of power. There were highs and lows and mass uncertainty. There was second guessing and changes of heart. It was dramatic and tragic. It was comedic. It was the NBA at it's finest.
There's plenty we could go into about the current offseason and free-agency period, but with so much happening, we decided to just stick with the highlights. So with that in mind, here's a look at the five biggest moves of the 2015 NBA offseason.
1. Greg Monroe Makes a Case for Milwaukee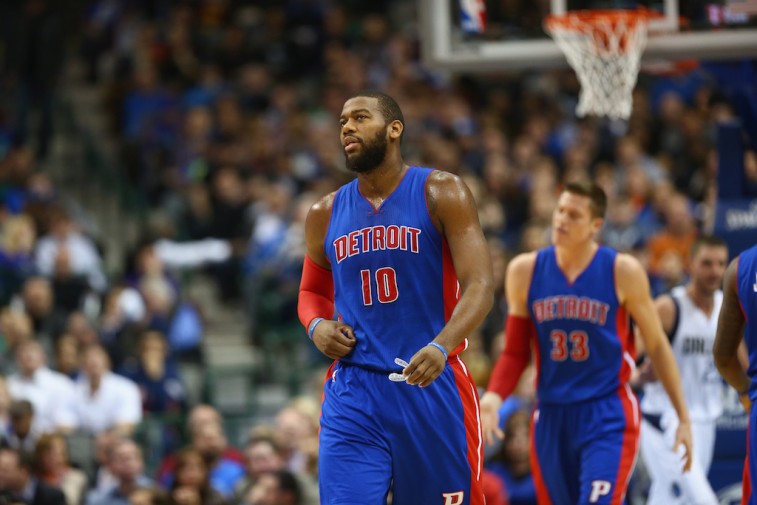 The Milwaukee Bucks surprised a lot of folks by finishing the 2014-15 season with a 41-41 record and nabbing the sixth seed in the Eastern Conference. But if this offseason taught us anything, it's that this franchise is heading in the right direction and proving to be a desirable destination for top free agents. And nothing epitomizes this more, than the signing of Greg Monroe.
Despite being pursued by bigger clubs, Monroe spurned the likes of the New York Knicks and Los Angeles Lakers, opting to sign with the upstart Bucks on a three-year deal worth approximately $50 million. With a young core — featuring Giannis Antetokounmpo, Jabari Parker, Khris Middleton and Michael Carter-Williams — and a legitimate coach in former All-Star point guard Jason Kidd, something special appears to be brewing in Milwaukee. Monroe clearly recognized this. Don't look now, but the Bucks are coming for the Eastern Conference. Fear the Deer.
2. DeAndre Jordan's Hollywood Story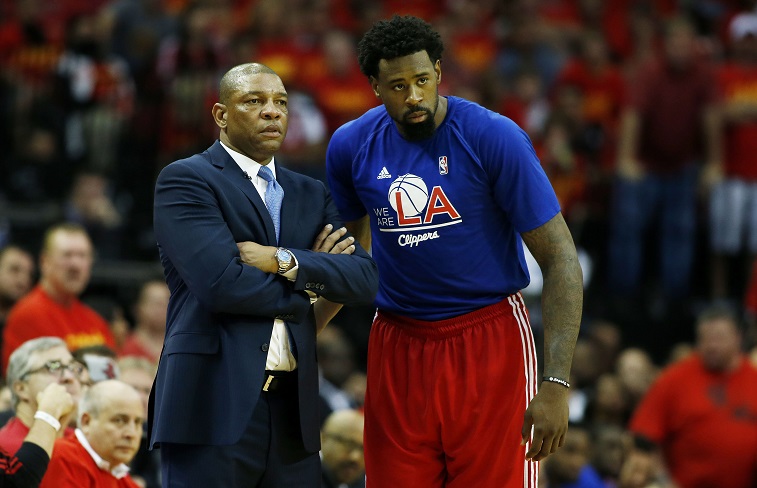 After initially giving a verbal agreement to join the Dallas Mavericks on a max deal, DeAndre Jordan started having second thoughts about leaving his cushy life in Los Angeles. Then all hell broke loose, as an emoji war threatened to break the internet and saw the Clippers barricading themselves inside Jordan's Houston home. When the dust finally settled, the All-NBA center had made up his mind: He was sticking with Chris, Blake, and the Los Angeles Clippers.
With DeAndre 3000 re-upping on a new four-year max contract worth approximately $88 million, the Clippers can breathe easy knowing they are still among the contenders of deep and talented Western Conference. For the Dallas Mavericks, it's a bitter reminder that nothing is final until there's a signature on the dotted line. Thanks to an unforgettable flip-flop, the NBA free agency period will never been the same.
3. Lakers Receive Rude Awakening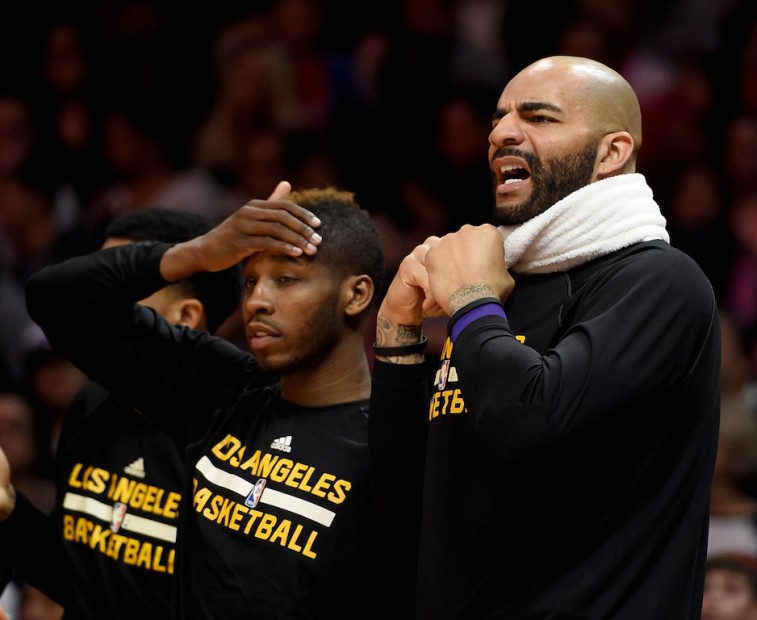 When the Los Angeles Lakers opted to select Ohio State guard D'Angelo Russell with the No. 2 overall pick in this year's draft, the feeling was they had something already in place with one of free agency's prized big man. That assumption proved to be wrong. Dead. Wrong.
Not only were the Lakers unable to sign any of the top offseason prizes, they were exposed as an organization that's simply not up to par with the rest of the league. With too much emphasis placed on the city's opportunities off the court, a lack of commitment to analytics, and an unwillingness to get with the times, the Lakers showed the entire NBA that they were sitting "at the kiddie's table." The organization may have landed Roy Hibbert, Lou Williams, and Brandon Bass this offseason, but those individuals are a far cry from the big-name players LA was expecting to get. Not exactly a Hollywood ending.
4. Cavaliers Go All In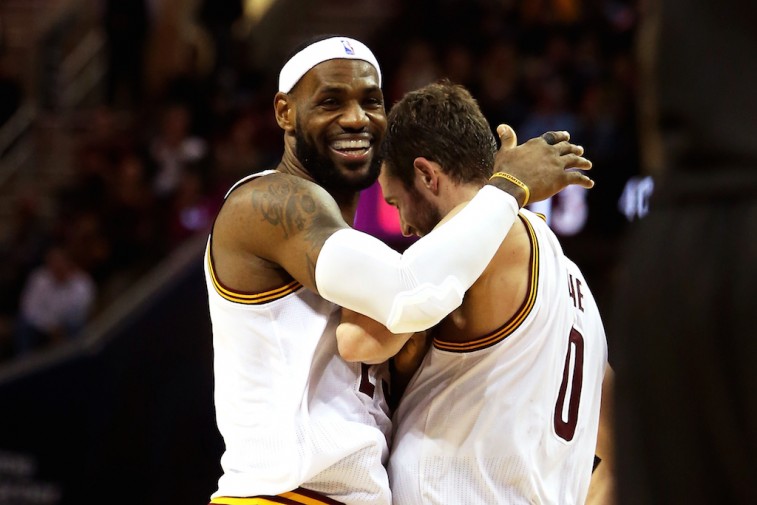 Thanks to LeBron James' decision to return home, the Cleveland Cavaliers wasted no time reclaiming their position atop the Eastern Conference elite. Behind some otherworldly play by the King, the Cavs made it to the 2015 NBA Finals and came within two wins of taking home the title. If they were able to accomplish all this without a complete arsenal at their disposal, imagine what they could do in Year 2 with all their weapons at the ready. That's exactly what the organization was thinking this offseason when it decided to spend, spend, spend.
While the Cavaliers still have a few more pieces — Tristan Thompson and J.R. Smith, namely — to take care of this offseason, so far they've agreed to major deals with James (two-year, $47 million, which includes a player option for the 2016-17 season), Kevin Love (five-year, $113 million), and Iman Shumpert (four-year, $40 million). With the understanding that championship windows only stay open for so long, the Cavs owner Dan Gilbert seems more than willing to spend on a massive payroll (and the potentially recording-breaking luxury tax bill that comes with it). That's the price you pay for going "All In."
5. LaMarcus Aldridge Tips the Scales Out West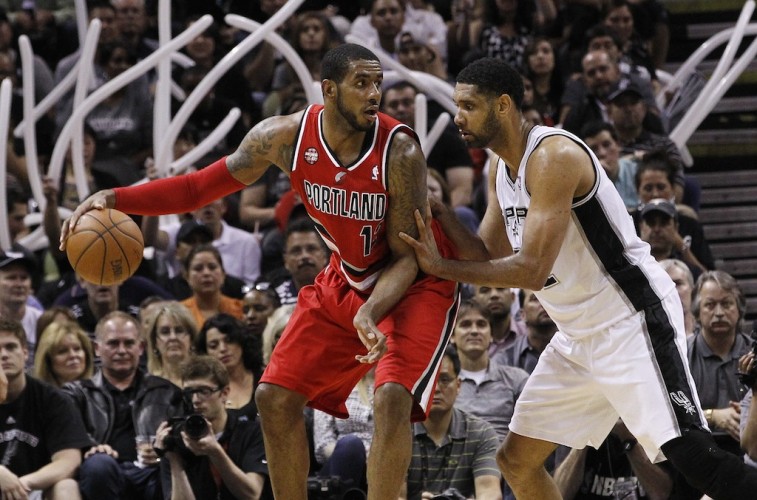 The San Antonio Spurs were knocked out during the first round of this year's playoffs, yet if you believed that loss signified the end of this organization's ability to compete with the best teams in the NBA, you were sorely mistaken.
In one fell swoop the Spurs not only became the big winners of the 2015 offseason, but also managed to shift the balance of power in the Western Conference in their favor. That's how huge signing All-Star forward LaMarcus Aldridge was. As one of the best stretch-fours in the NBA, the former Portland Trail Blazer is coming off a season in which he averaged 23.8 points and 10.4 rebounds per game and was selected to the All-NBA second team. By bringing him into the fold on a four-year, $84.1 million contract, San Antonio has not only made certain it has a proper replacement for Tim Duncan whenever he chooses to hang up his sneakers, but that it will be in a position to complete for a championship for years to come.
Watch out NBA. The San Antonio Spurs are coming. And they mean business.
All statistics are courtesy of Basketball-Reference.com, ESPN.go.com, and Spotrac.