NBA: 5 Game Tickets Everyone Wants This Season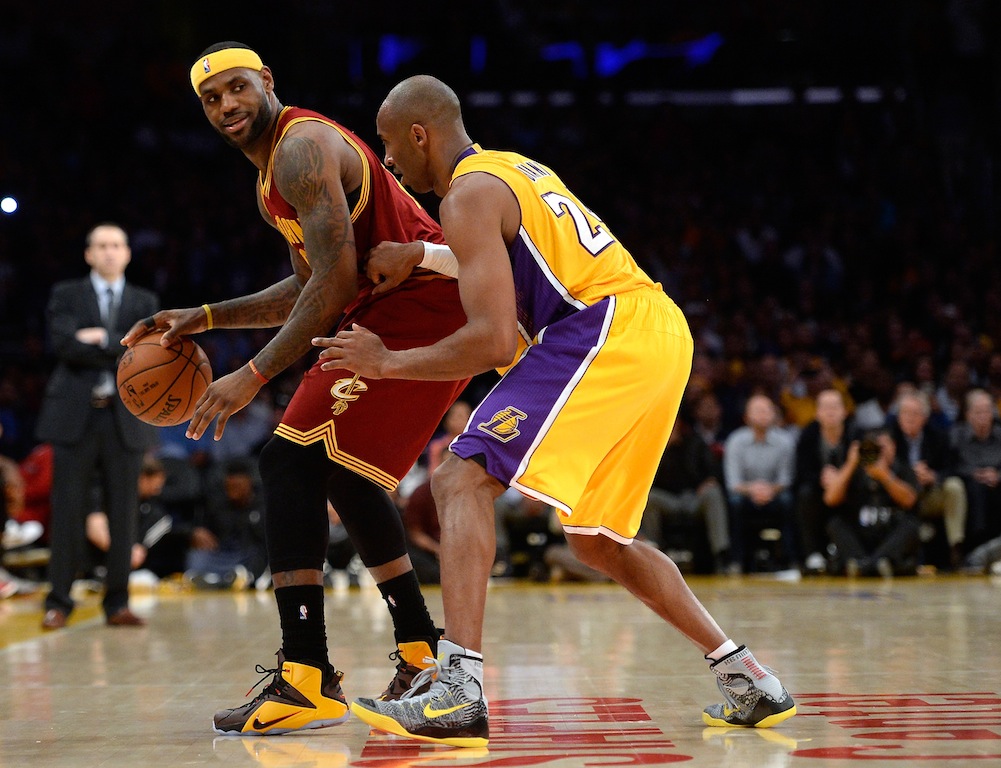 Even before the start of the 2015-16 NBA season, we made a point to go through the schedule and circle the dates we believed featured the most anticipated contests of the year. We had no intention of missing any of the good stuff.
In a league with so many superstars, rivalries, and so much competition, we knew it was imperative to stay on top of things. Yet, if we're being completely honest, we only looked at these games from a viewer perspective — the games that one couldn't afford not to watch on TV. With regard to the in-person experience, we didn't have enough information to see how some of these games stacked up from a financial standpoint. Until now.
Thanks to the good people at Forbes, who used the secondary market ticket prices as tracked by ticket re-seller Vivid Seats, we learned which games, based on the median price of a single ticket, were the hottest this season. With information like this at our disposal, how could we not share the wealth?
Therefore, with that in mind, here's a look at the five most in-demand games for the 2015-16 NBA season.
5. Utah Jazz at Los Angeles Lakers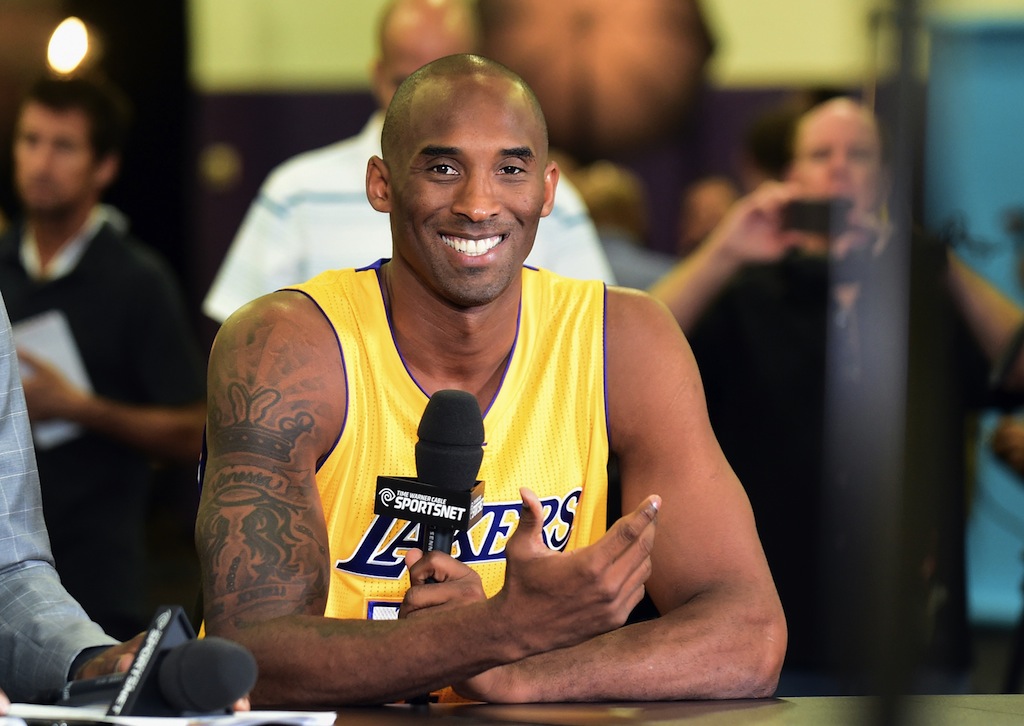 Median price: $332
Date: April 13, 2016
What could possibly be so special about an April showdown between the Utah Jazz and the Los Angeles Lakers that it would warrant the fifth most in-demand game this season? Well, unless the Purple and Gold miraculously make the playoffs or No. 24 continues to try and defy Father Time, this game may turn out be Kobe Bryant's last in the NBA. If this is, in fact, the final time the Black Mamba laces them up on the biggest stage, a ticket with a median price of $332 may be worth splurging on.
4. Cleveland Cavaliers at Los Angeles Lakers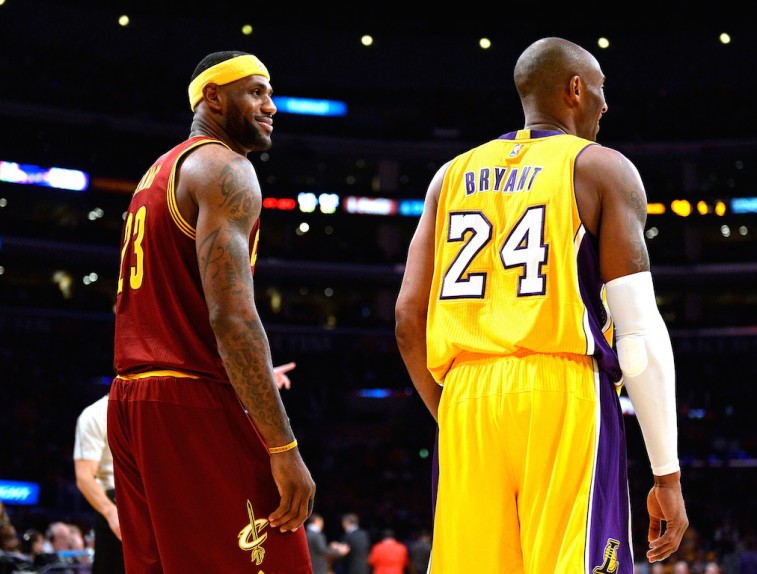 Median price: $334
Date: March 10, 2016
It's safe to say that when LeBron James became the best basketball on the planet, it was Kobe Bryant who passed him the torch. Therefore, when the Cleveland Cavaliers head to the Staples Center on March 10, 2016, the atmosphere should be electric. After all, it could be the last time these two giants ever go head-to-head. Are you going to let a paltry $334 stand in the way of a game you'll probably remember for the rest of your life? We wouldn't.
3. Oklahoma City Thunder at Golden State Warriors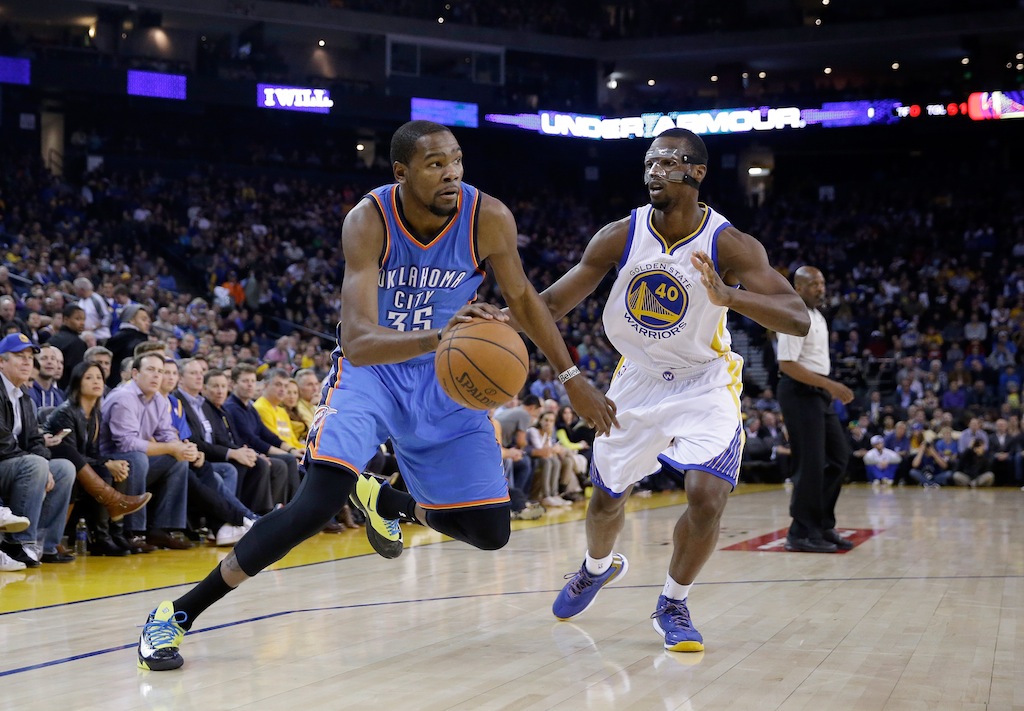 Median price: $340
Date: February 6, 2016
If you're looking for a true measuring stick for the Oklahoma City Thunder this season, it's on February 6, 2016. That's when this group heads to Golden State to take on the defending NBA champion Warriors. If you take an explosive Russell Westbrook and combine him with a completely healthy Kevin Durant, you have one of the top one-two punches in the National Basketball Association. However, if you want to be the best, you have to beat the best. For a median ticket price of $340, you can bare witness to such a matchup.
2. Los Angeles Clippers at Los Angeles Lakers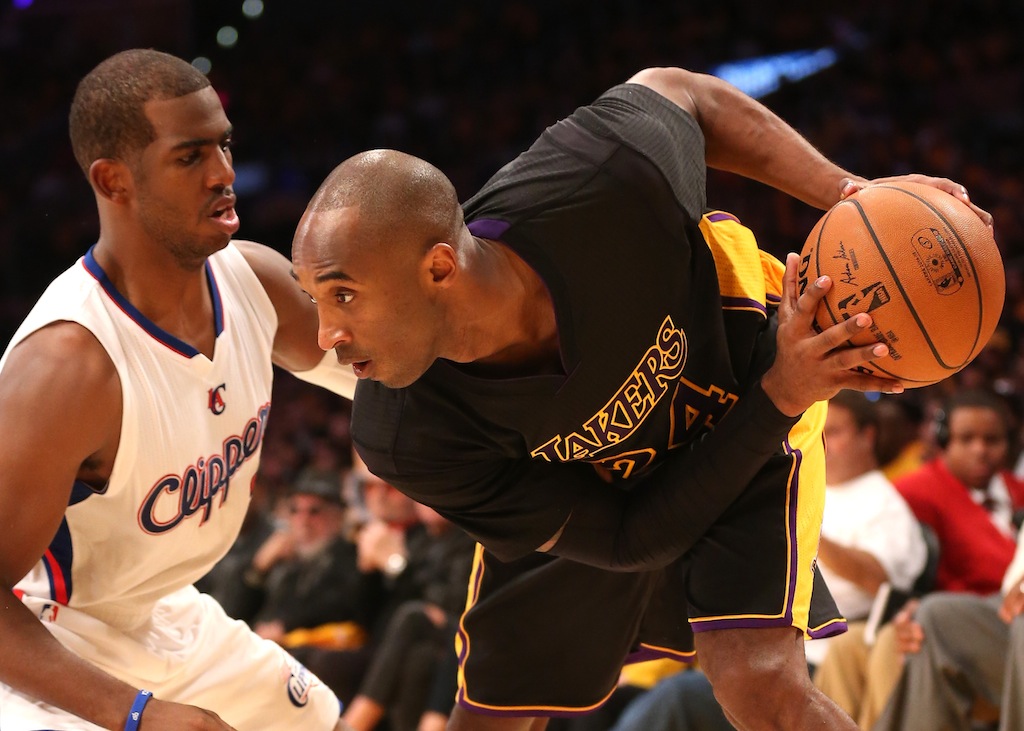 Median price: $365
Date: December 25, 2015
Have you ever spent Christmas in Los Angeles? It's beautiful. Granted, some purists may feel that the warm temperature and lack of snow doesn't necessary do the holiday justice. And we're not here to challenge their convictions. However, if you're not one of those people, and you're looking to take in December 25, 2015 "Hollywood style," we suggest heading on over to the Staples Center to watch the Clippers take on the Lakers. For $365 a ticket, you'll get to see how the NBA does Christmas. Unfortunately for the players involved, only one group will get its Hollywood ending.
1. Cleveland Cavaliers at Golden State Warriors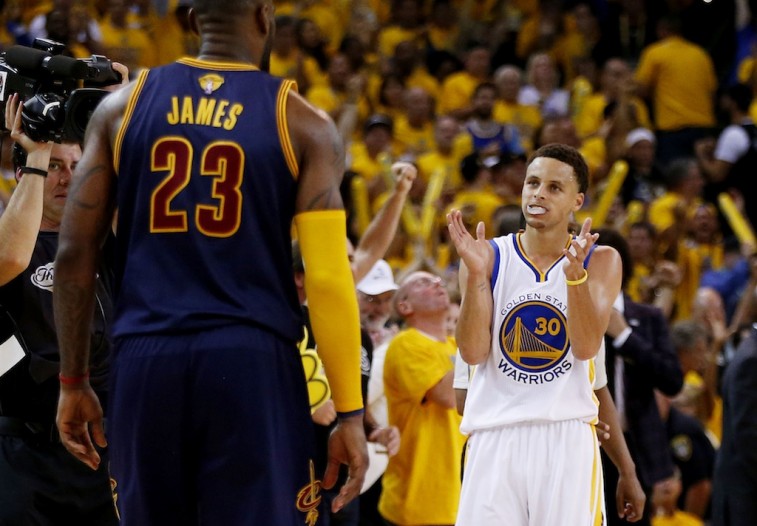 Median price: $549
Date: December 25, 2015
While the 2015 NBA Finals between the Cleveland Cavaliers and Golden State Warriors lived up to the billing, had both teams been completely healthy, it could've been even more special. Fast forward to Christmas 2015 when James and company get another shot at Stephen Curry and the powerhouse Golden State Warriors. At a median price of $549, the ticket for this battle is certainly pricey. However, for the opportunity to see a rematch of last year's Finals, it might be worth cracking open that piggy bank. Who knows, maybe Santa will even be willing to give you an early Christmas present.
All statistics are courtesy of Basketball-Reference.com, Forbes, and Vivid Seats.
To see the complete list of "The Hottest NBA Tickets for the 2015-16 Season," click here.